The start of the year signifies a new journey, and what better way to celebrate this new chapter than by crossing off your UAE travel bucket list? We chose 22 beautiful and travel-worthy places for you to visit throughout UAE. TicketsToDo is set to be your travel buddy this year with special deals and hassle-free booking processes for all your travel plans.
UAE travel bucket list: Attractions and Activities for you to try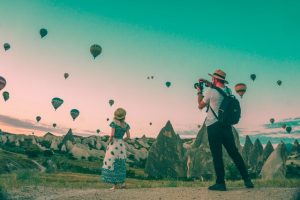 Choosing just 22 locations from the whole of UAE has been a daunting task. If you want to know more, we have plenty of options for you to choose from! Browse through hundreds of attractions and things to do around the world for you. For now, let's dive into the bucket list.
Related Article: 7 ways to deal with 'not-being-able-to-travel' blues
1. Experience the world at Expo 2020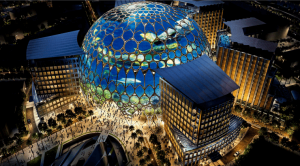 Starting with Expo 2020 'cause 2022 is 2020 too! Kick started on October 2021, this mega event is still going on till March 2022. Immerse yourself in the culture and tradition, latest innovation, culinary ventures from 192 countries, and major partners at Expo 2020.
Price: AED 45
Related Article: Exclusive: A complete guide to activities and attractions open in Dubai
2. Swim with the Dolphins at Dubai Dolphinarium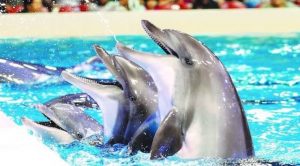 The 45-minute Dolphinarium show will leave you in awe. Watch Dolphins and seals juggle, play, jump through loops, and dance! Enjoy the beautiful exotic bird show with Amazon parrots, falcons, blue and gold macaws, cockatoos, while they perform and fly above your head!
Price: From AED 30
Book Dubai Dolphinarium Tickets here!
3. The Story of Humanity at Louvre Museum
A one of its kind universal museum, Abu Dhabi's Louvre Museum brings you the architecture and traditions of UAE. Have a look at the 23 galleries, 600 artworks, and a 270 seat auditorium. The story of humanity is waiting to be discovered by you in twelve chapters.
Price: AED 63
Book Louvre Museum Tickets now!
Related Article: Why Dubai museums are a must-visit
4. Rainforest in a desert at Green Planet
A rainforest in the middle of the desert? If you haven't had the time to visit an entire rainforest ecosystem with more than 3000 plants and animals, this year is your time! The Green Planet, Dubai brings you experiences such as camping in the rainforest, snorkeling with piranhas, and witnessing several tropical birds and animals in the biodome.
Price: AED 80
Book your Green Planet tickets now!
Related Article: Indoor Amazon Rainforest? Let Green Planet Dubai enchant you
5. iFly Dubai: Indoor Skydiving experience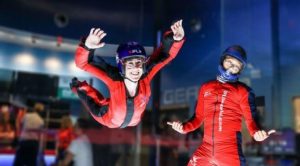 One of the world's largest skydiving simulators, iFly Dubai should definitely be on your UAE travel bucket list! You will get to enjoy two flights:
One-on-one, assistance with a professional
A training session to give you a quick walkthrough to learn flying techniques.
Price: AED 168
6. The longest zipline: Jebel Jais Zipline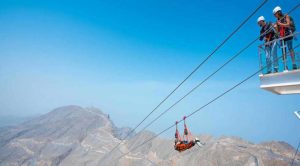 Launched yourself down a zipline from the highest mountain in the UAE, Jebel Jais. Coined as the longest zipline in the Guinness Book of Records, Jebel Jais Zipline at Ras Al Khaimah is definitely worth a spot on your UAE travel bucket list. The largest adventure airpark is at the height of 1680m above sea level and travels at the speed of 120kmph to 150kmph.
Price: AED 418.80
Book Jebel Jais Zipline Tickets Here!
7. Largest observation wheel: Ain Dubai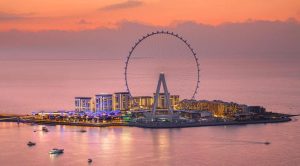 The latest addition to the mesmerizing Dubai skyline is awaiting your arrival. Ain Dubai features a state-of-the-art Ferris wheel at 250m high above sea level. View Dubai from the largest observation wheel of the world, in an indoor air-conditioned cabin for approximately 38 minutes!
Book your Ain Dubai Ticket here!
8. Prison Breakout at Escape Hunt Dubai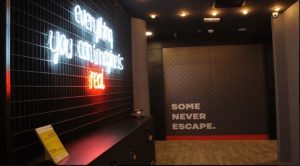 If you are one who seeks adventure and thrill, come down and take a look at Escape Hunt. Be a part of a crazy adventure game, break out in time or never escape! The live entertainment space gives you the adrenaline rush you are looking for.
Price: AED 450
9. Mangrove Kayaking in Abu Dhabi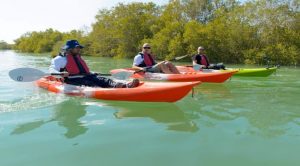 How does a day of kayaking amongst the lush green mangroves of Abu Dhabi sound? Giving you a one-of-a-kind experience with mangroves and sea life might just become the highlight of your UAE vacation. Book a day of Mangrove Kayaking with us!
Price: AED 165
Related Article: 10 must-visit places in Abu Dhabi for an unforgettable experience
10. Madame Tussauds Dubai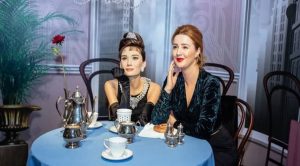 Who doesn't know about the iconic life-like wax statues of Madame Tussauds? Meet your favorite stars, sit with them, or take selfies! You can hop around seven different zones and meet your favorite celebrities!
Book Madame Tussauds Tickets here!
11. Miracle Garden Dubai: World's largest flower garden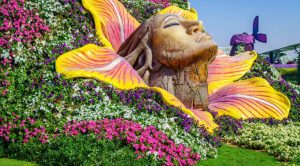 With 150 million flowers, the 72,000 sqm Miracle Garden is the world's largest natural flower garden! Reinventing itself every single year, bringing new concepts for the visitors, we are so excited to see what they have in store for us in 2022!
Book Miracle Garden Tickets here!
12. Al Noor Island of Sharjah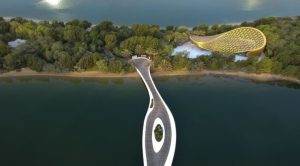 Unwind yourself and meditate at the beautiful sanctuary of Al Noor Island. Visit the butterfly house, home to 20 different exotic species with more than 500 butterflies. With 6 different installations across the island, you get a chance to appreciate nature as it is.
Price: AED 150
Book Al Noor Island Tickets Here!
Related Article: Black Friday Sale: The Best Attractions In The UAE.
13. Dubai Frame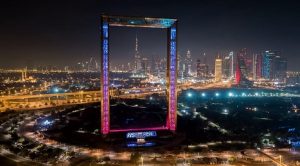 You cannot miss this surreal landmark of Dubai. Inspired by the golden ratio of 1.618, Dubai Frame is considered to be an ideal structural balance. Hop on the elevator and zip past 48 floors in 75 seconds to the Sky Deck.
Price: AED 48
Book your Dubai Frame Tickets here!
14. The View at Palm Jumeirah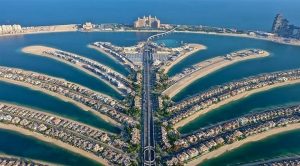 The View at Palm Jumeirah offers you a stunning 360-degree aerial view 240 meters above the world-famous Palm Jumeirah. It is the home to the longest zipline in Dubai, giving you the opportunity to fly over Plam Jumeirah.
15. Al Ain Zoo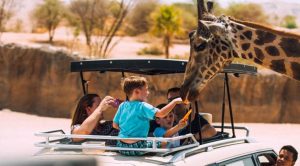 Take a day out to visit the largest wildlife park and zoo in the Middle East, Al Ain Zoo. With over 4,000 animals from 200 wildlife species, you can see endangered animals such as the Arabian cat, Dama Gazelle, and Brown Capuchin. Play with sheep, goats, camels, llamas, or feed a giraffe on your way! You can also get a chance to enjoy camel riding or have a picnic.
Price: AED 12.45
Related Article: From forts to amusement parks, check out these top attractions in the Garden City of Al Ain
16. Balloon Adventures Dubai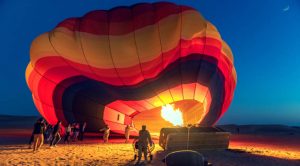 Fall in love with the beauty of desert sunrise with Ballon adventures Dubai. Be the part of an experience, watch the inflation, float over the desert, enjoy a spectacular falcon show. Complete it with a gourmet breakfast consisting of hand-cut Smoked Salmon and Caviar.
Price: AED 8545
Book Balloon Adventure Tickets Here!
17. Ski Dubai: Real Snow!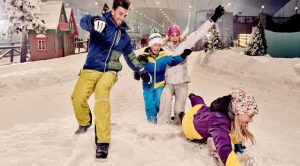 The 4500 sqm area has something for everyone. Be it sliding through the slopes, a penguin meets, or just sipping hot chocolate. You can make your way to Ski Dubai and experience the Antarctic here in Dubai.
Price: AED 175
18. Clymb Abu Dhabi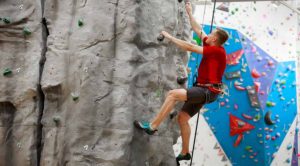 The largest skydiving and climbing hub welcomes you this new year! Clymb Abu Dhabi brings you the world's biggest indoor skydiving flight chamber and the world's tallest indoor climbing wall. Fly within the 32 feet flight chamber and choose from 5 types of climbing walls.
Price: AED 110
Book Clymb Abu Dhabi Tickets Here!
19. Smash room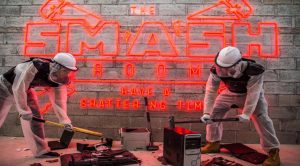 A unique attraction that lets you release all your pent-up frustration in the right place. Smash room Dubai lets you yell, stomp phones, shatter the appliances, punch a hole, flip a table, anything you want!
Book Smash room Dubai Tickets Here!
20. Dubai Aquarium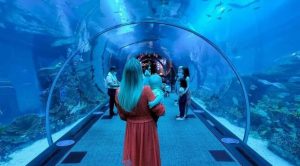 Explore one of the world's largest aquariums with more than 300 species of marine animals. Experience a 270-degree view from 11 meters below the surface of the tank through the 48-meter walk-through tunnel. You can opt for a glass-bottom ride, cage snorkeling, or a shark dive.
Price: AED 75
Book Dubai Aquarium Tickets Here!
21. Yas Marina Circuit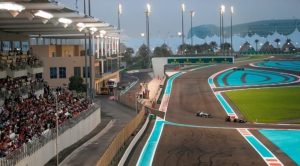 Book a day at the only Formula one track in UAE! At YAS Marina Circuit you get to drive a real single-seat Formula Yas 3000 car for 20 minutes at a maximum speed of 275 km/hour. You can go for a go-karting session!
22. Ferrari World Tickets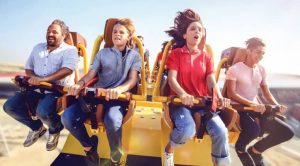 The first theme park is based on the renowned brand Ferrari, in Ferrari World, you are entering a world of rides and attractions! Indulge in the world's fastest rollercoaster, Formula Rossa, family attractions, state-of-the-art simulators, live shows, and inspiring galleries at the iconic park.
What are your travel goals for this year? Let us know! Travel safe and share your memories with us as your best travel buddy.