If you were planning to go on a special vacation but couldn't because of the pandemic, you aren't the only one. You can still look forward to an epic vacation with your family once it's completely safe to travel again.
The United Arab Emirates is undoubtedly a dream destination on every traveler's bucket list. It mesmerizes the world with its sky-touching skyscrapers, posh hotels, fancy malls, and a spectacular coastline. If you scrape below the surface you will find a lot more to it than just skyscrapers, shopping malls, and sandy shores. TicketsToDo presents to you Abu Dhabi— the capital of UAE and must-visit places in this amazing capital city. If you are already in the city or planning to visit once everything comes back to normalcy, here are the top 10 places to visit in Abu Dhabi.
Things to do in Abu Dhabi
1. Emirates Park Zoo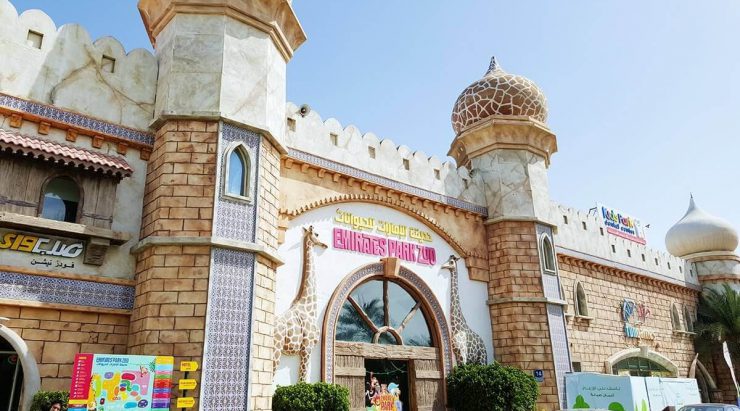 The Emirates Park Zoo has an amazing collection of 1,500 animals and 225 species. Its main attractions include a majestic pair of white tigers, a 31-year old Siberian bear that weighs in at 300kgs, many cheetahs and a dozen zebras housed in the 'Predators' and 'Wild Animals'' enclosures. Be sure to visit this ideal destination along with your family on an educational and fun activity tour.
2. Abu Dhabi Yellow Boat Tours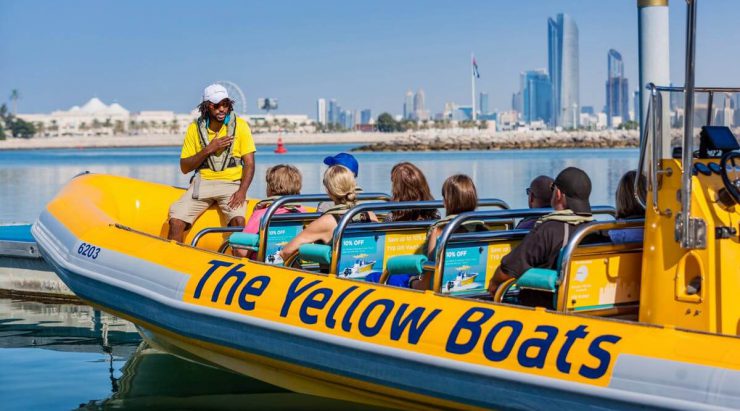 A city shaped by its amazing coastal heritage, Abu Dhabi can only truly be experienced from the water. Yellow Boat Sightseeing Tours will take you on a journey through time while you experience the magnificent architecture of the Emirates Palace, the Yas Island, Maya Island and the Corniche, perfectly blending while contrasting with the tradition of the Fisherman's Village and Jazeerat Al Sammiliyah Forts.
3. Louvre Museum Abu Dhabi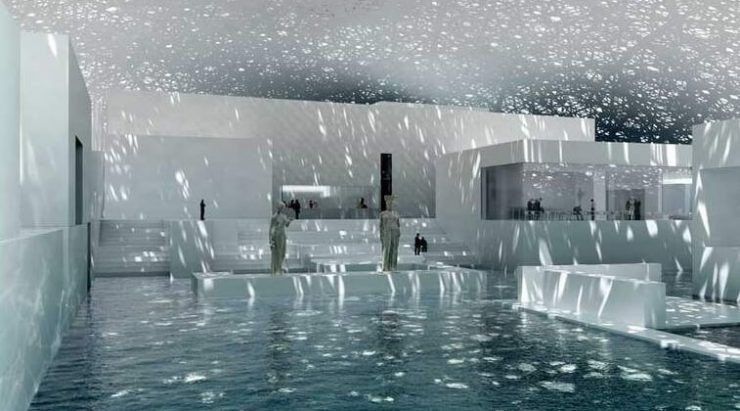 The Louvre Museum Abu Dhabi is an art and civilization museum. Don't let the name fool you! This museum is not in any way a copy of the Louvre Museum in France as it is an individual institution reflecting the various traditions and history of the county. What makes this museum unique is its basis on an overarching vision of artistic creation. It picks out various universal themes and common influences illustrating the similarities that outgrow any geographical, historical or cultural boundaries. This museum is truly a museum that believes in universalism.
 4. Sheikh Zayed Grand Mosque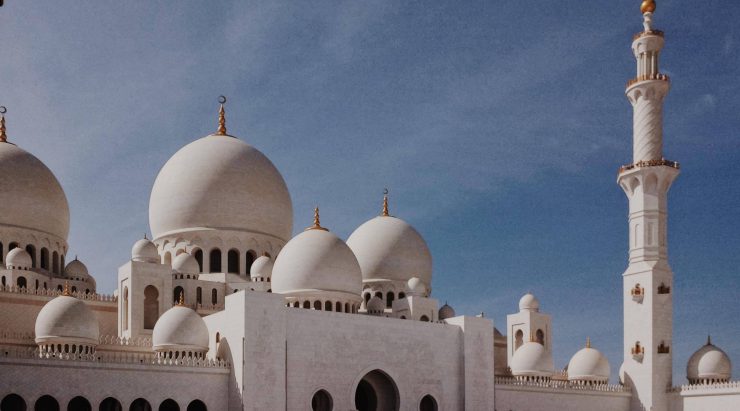 The Sheikh Zayed Grand Mosque is one of the world's largest mosques and the only one that captures the unique interactions between Islam and other world cultures. The Mosque incorporates unique architectural styles from different Muslim civilizations. It has an open-door policy, thus inviting tourists from all around the world to witness the spectacular onion top domes, reflective pools that engulf the courtyard and the iconic prayer hall which not only overflows with sunlight but also houses the world's biggest chandelier.
5. Abu Dhabi Yas Marina Circuit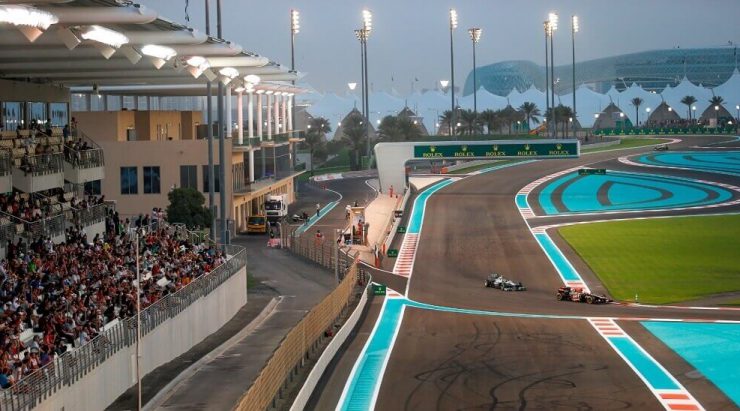 The Yas Marina Circuit is located on Yas Island, 30 minutes away from Abu Dhabi. It is considered to be one of the most technologically advanced Formula 1 Racing Circuits. The best materials and technological equipment are used setting an international standard for it. All the racing enthusiasts, car lovers and speed lovers must not miss out on this destination as this circuit is like no other in the world.
If you want to go someplace away from the hustle and bustle of the city, check out these 10 offbeat experiences in the UAE:
6. Warner Bros. World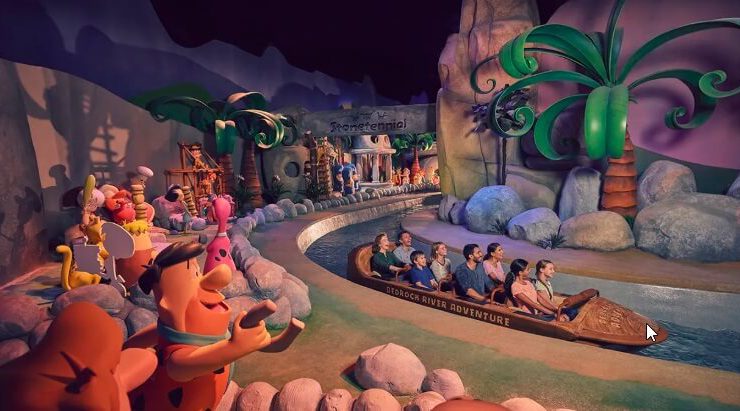 As the name suggests, Warner Bros. World is a Warner Bros.-themed indoor amusement park featuring characters from Warner Bros like the Loony Tunes, The Flintstones, Tom and Jerry and many more. There are six different uniquely themed lands in the park- each with their own purpose and attractions- Warner Bros. Plaza, Bedrock, Dynamite Gulch, Cartoon Junction, Gotham City and Metropolis. Not just for kids, but for all you Warner Bros. fans, it contains more than 20 rides and attractions, restaurants, attractions, shops and shows.
7. Ferrari World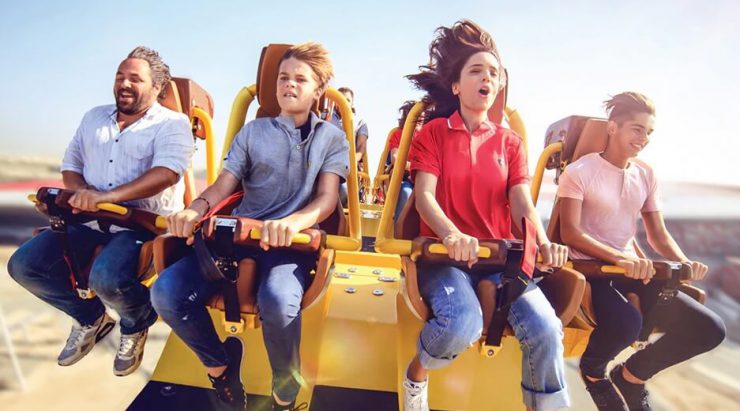 This is the first Ferrari-branded theme park in the world— an indoor amusement park with about 37 rides and attractions for both children and adults. In addition to this, Ferrari World also hosts a number of events from time to time. One of the rides, Formula Rossa holds the world record for being the world's fastest roller coaster. If you are a speed fanatic, this is definitely a place for you to visit. After all the twists and turns your tummy has to go through from all the rides, the park also offers a variety of food options to choose from.
 8. Yas Waterworld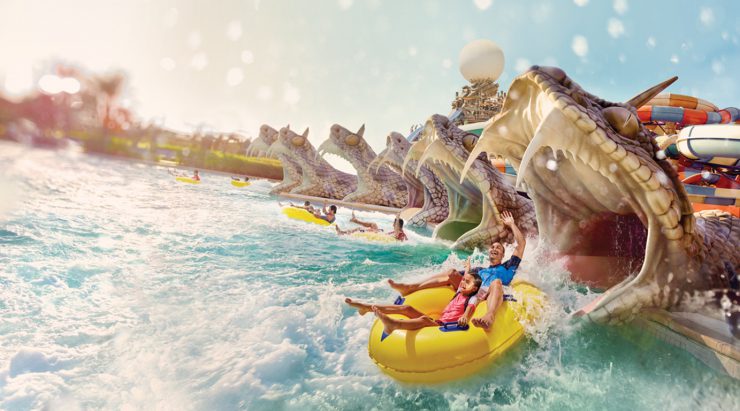 Home to more than 40 rides, attractions, seasonal events and shows, Yas Waterworld Abu Dhabi is the Middle East's leading water park. The story and infrastructure of this destination are based around the Emirati fable, Legend of the Lost Pearl. This water park flaunts attractions like the Dawwama — the world's largest six-person tornado water coaster and undoubtedly the UAE's ultimate water experience and also Bubbles Barrel which features the world's largest surfing sheet wave of 3-meters. This is the perfect place for all aquaphiles.
 9. KidZania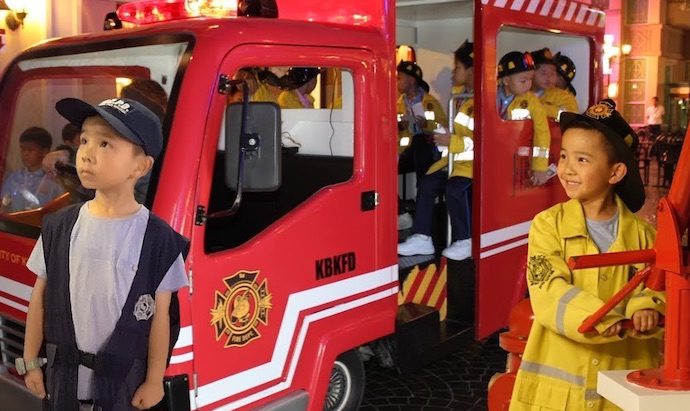 This one is exclusively for the kids. KidZania is located on Yas Island and offers more than 80 interactive games and attractions. Kids would love this place where they are allowed to role-play adult jobs and even earn money! They can try out different professions like being a doctor, pilot, nurse, truck driver, astronaut, shopkeeper and many more. Although you may find this indoor entertainment center in many other places besides Abu Dhabi, it would be a fun place to keep your children entertained all day. So don't miss out on the opportunity to take your little ones here for a fun outing.
 10. Bounce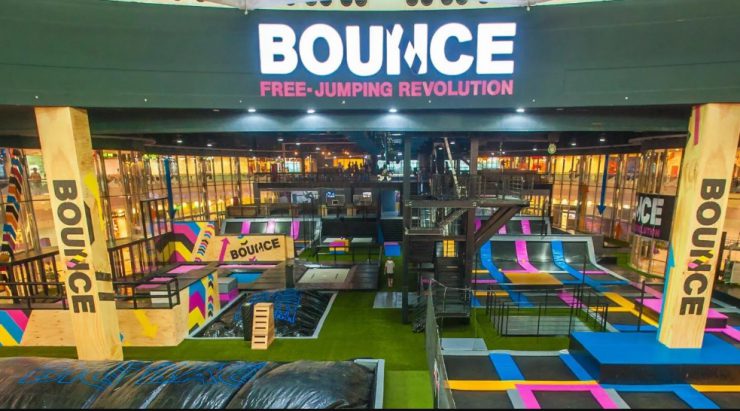 This is assumed to be the best trampoline park in Abu Dhabi. It hosts some of the biggest indoor trampolines and whole new dimensions including aerial maneuvers, slam-dunking, dodgeball warfare and wall running. This is a place where gravity does not apply. You need to definitely pay a visit to this entertainment park for high adrenaline rushes and other thrilling activities.
Book your tickets to all these amazing destinations in Abu Dhabi from TicketsToDo.com for exciting offers, combo tickets and discounts. Apply the promo codes and coupon codes to avail special discount on the tickets.