Flying in or out of the Emirates? Dubai better is on your travel list, and we will help you check it out! With almost 16 million tourists annually, the city of skyscrapers has been offering the best to every visitor. Now it's your turn and we will help you get around easily with our Dubai travel guide.
Things to know:
When to visit: The best time to visit Dubai is from November to April, according to the weather guide. You will be welcomed by the pleasant winter and great activities around this time. Many travelers prefer Winters for a trip to the Emirati Capital, the low humidity and low-temperature level, a trip can become much more pleasant. With the right Dubai travel guide, you are going to love the city and enjoy it, without breaking your budget!
Which language to Speak: Arabic is the official language of the United Arab Emirates. But, don't worry, English is understood and spoken, with zero communication problems.
How to get around: Dubai Public Transit is one of the largest and smoothest networks in the entire world. You can choose your way of commute according to your budget. From trams, buses, taxi to monorails and the metro, modern and cost-effective ways of transport will certainly make your trip easier. Tip: If any problem arises, be it the money hassle or bad behavior of the taxi drivers or other transit options, you can always file a complaint to the Road and Transport Authority (RTA). RTA is the official operator for the public transport network.
Currency: United Arab Emirates Dirham (AED) is the official currency of Dubai. It is also referred to as Dhs or DH. One Dirham is equaled to 100 fils. Dubai currency exchange is fast, easy, and honest. The exchange market regulates the money exchange strictly, your money is safe.
COVID guidelines and Laws: With the rise of Covid-19 cases, international travel is certainly a concern. Mandatory travel guidelines have been issued by the UAE government to ensure the safety of the residents as well as tourists. Know more with the complete safety and law guide.
Getting to Dubai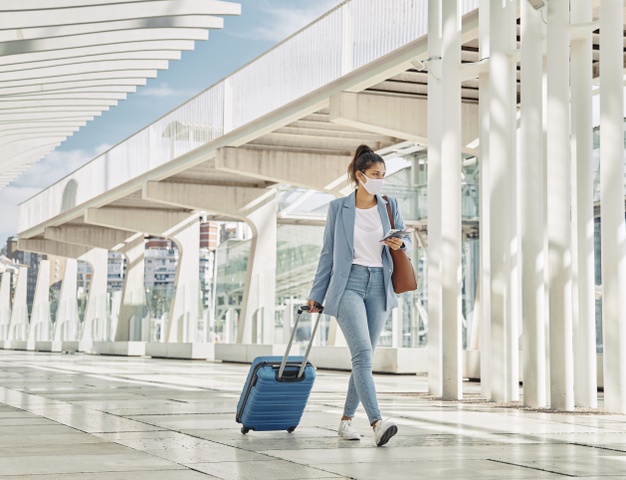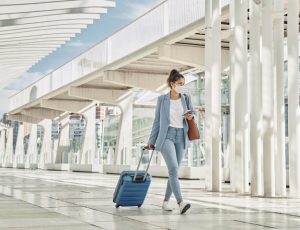 The Dubai International Airport (DXB) is the busiest airport in the world! With an average of 90 million passengers annually, you can surely book your ticket for that post-pandemic holiday, you truly deserve.  You can also check out Al Maktoum International airport at Dubai World Central (DWC). It is a smaller airport, which is linked to the main city and the DXB via buses. 
Customs and Laws
Dubai is safe to travel to. In comparison to cities of the same sizes, Dubai has a lower crime rate of 3.4 per hundred thousand people. Remember to respect the customs, and you will certainly be respected as well. Simple gestures such as kissing in public, consuming alcohol without a permit, unsolicited selfies are not overlooked and are punishable. Remember to dress modestly, especially when visiting a place of worship.
COVID guidelines and Laws: With the rise of Covid-19 cases, international travel is certainly a concern. Mandatory travel guidelines have been issued by the UAE government to ensure the safety of the residents as well as tourists. Know more with the complete safety and law guide.
Top things to do in Dubai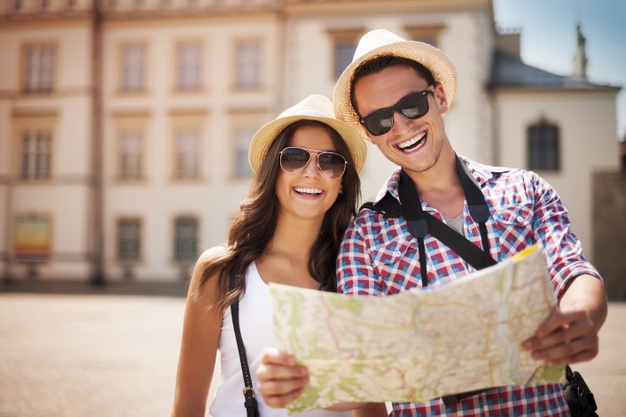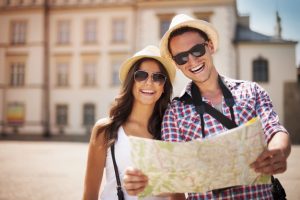 A number of activities and tours you can participate in, in Dubai? Millions! Well, I admit, that's a little bit of exaggeration, but the list goes on and on and on. You can check out TicketsToDo, to book tickets, and discover activities online. For now, we have shortlisted the things in the Dubai travel guide, you need to experience in Dubai.
Free things to do in Dubai: The camel racing at Al Marmoom, enjoying the show at the Dubai fountain (and lake ride), or the camel ride, coupled with Dubai desert safari, check out the 10 absolutely free things to do in Dubai.
Enjoy the nightlife: The nightlife in Dubai is something you need to experience once in your lifetime. Practice your moves, you will be dancing the night away! The best bars, clubs, beach clubs, and that exclusive nightlife.
Things to do at Palm Jumeirah: How can you not visit Palm Jumeirah? A totally man-made island that houses some of the most luxurious resorts, terrific dining options, residences, and more. There are few other things that you should not miss out on. Visit Atlantis Aquavanture, Dubai's largest waterpark, take the speed boat tour, skydive over the Palm Jumeirah, and much more!
Places to visit in Dubai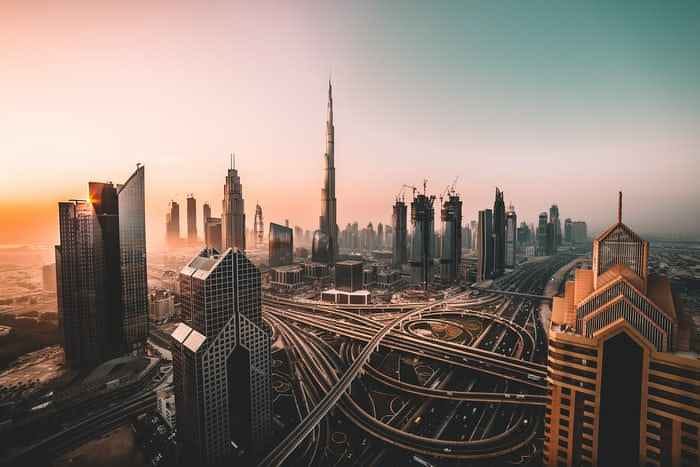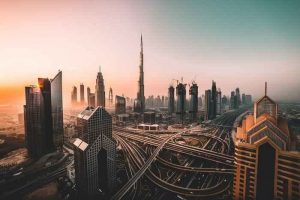 The large city of 4,114 km² can leave you enchanted and a little bit confused about where exactly you should go first. The scenic beauty and modern architecture in the heart of Dubai. We will count down the places you absolutely need to visit. Nope, we are not doing the regular brochure. Obviously, you can look for that anywhere and the tourist guides will let you have a piece of their advice as well. (Whether you want it or not.) You will get what you actually need!
1. Instagram worthy places
As we said earlier, Dubai is full of picture-perfect places. Take home the memories and followers on Instagram as a present from Dubai. You can check out the top 6 instagrammable places in Dubai, for example, the Burj Khalifa, Dubai Miracle Garden, and more. Do it for the gram! We will be looking forward to your feed and hoping to catch a glimpse of your smile and a tag to us. *Excessive suggestive winking*
2. Museums are a must visit
I can hear you thinking about museums being boring and the same old paintings and sculptures. We can't wait for you to be absolutely floored by the museums of Dubai. We don't know about others but this Dubai travel guide values museums as one of the best places you need to visit. Want to know about the entire history and heritage of Dubai? Dubai museum will knock it out of the park with artifacts dating back to 3000 B.C. The Etihad Museum will mesmerize you even before you enter with the architecture of the building itself. 3D World Selfie museum, dedicated only to selfies and another one filled with illusions, Museum of illusions. Know more about the most interesting museums in Dubai!
3. Best beaches
Looking for a tropical holiday destination? Dubai makes the cut any time of the year. With the temperatures rising up to 40 degrees C during peak summer, the breezy beaches are quite the perfect escape. With both private and public beaches to choose from, check out the ten best beaches for local Emiratis and visitor alike.
What you should really be eating?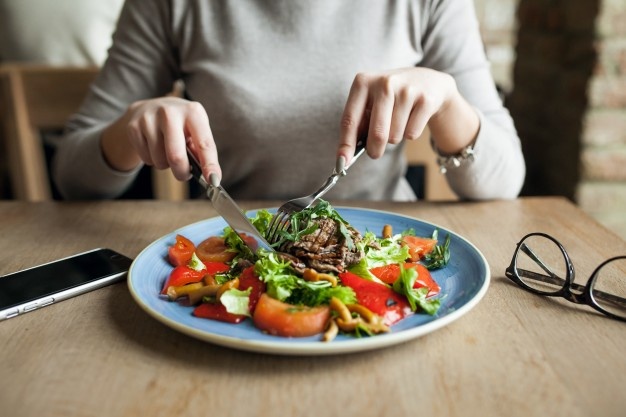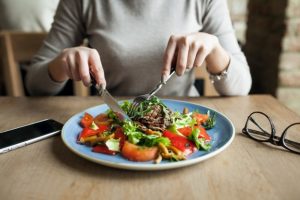 Dubai's cuisine has everything for everyone. There is a really high chance that you will discover your new favorite cuisine out here. Oh yes, we are confident. You can find mouthwatering delights in every budget.
Feeling fancy? You can try Pierchic restaurant or Nobu restaurant. If you want to try local, go for Bu Qtair restaurant or Al Mallah restaurant. Check out more cafes and dessert bars, if your sweet tooth is exciting! Know more about where to eat in Dubai.
Where to stay?
For such a happening city, we cannot phantom you staying for just a day. After that long day of sightseeing and shopping, you need to head back to your place to relax. Trips come with different budgets and experiences, we have compiled the ten best hotels and accommodations you can choose from, to fit that budget and make your dream holiday come true.
Average expenses for your stay
First, you should know that Dubai is not too expensive, but it can be if you go overboard. Budgeting and saving while traveling can go a long way. Here's a listing of the average pricing of your stay:
Hotels pricing: You can get a basic twin or double room between AED 200-250 per night. You get Free WiFi, which is pretty standard. Nowadays they have swimming pools as well. If you're looking for a more luxurious stay, you can get anything and everything here.
Foods: If you are going to cook for yourself, the groceries can come around to AED 175-225. Old Dubai has the most delicious and considerably, cheaper options to choose from. You can find meals in Dubai, within AED 30.
Transportation: Metros and public buses can take you anywhere. You can get a whole day pass in AED 20. Taxi is cheaper as well, but Uber is easier to call upon. You can choose according to your convenience.
Tips to save and be on your budget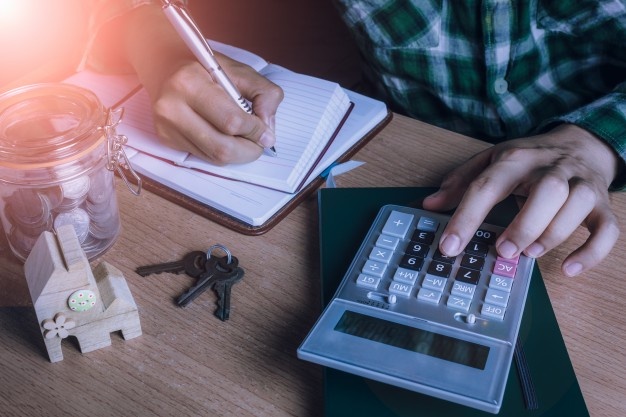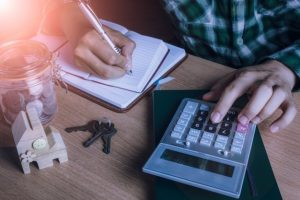 Assuming that you live in a basic hotel, use local transportation, eat little outside, and participate in few or free activities, your daily budget can be around AED 400-500.  You can lower the price by going through the budgeting section of the Dubai travel guide.
1. Get local insights
This is the number one rule wherever you go. Never be afraid to interact with the locals to get insights into the food, culture, and experience. Dubai is known for the most hospitable and sweet people, you may get to know great places to eat and visit, which is not shown on shiny brochures.
2. Use TicketsToDo!
We have already mentioned to us, but how can we not help you out, right? Visit us at TicketsToDo.com, discover the attractions and tours online, and book it at discounts.
3. Walkaround
It may surprise you, but Dubai does have stunning places to visit, which are free to enter. If you didn't visit a mall in Dubai, you didn't visit Dubai. Choose between Mall of the Emirates, The Dubai Mall, Ibn Battuta Mall, City Center Mirdif, Souk Madinat Jumeirah, Sunset Mall, Souk al Bahar, etc. Spend a day, shop, get some souvenirs.
Have an amazing trip and do not forget to take home memories and experience. Be our guest, we welcome you to Dubai!
If you are planning to travel anytime soon, you can avoid the hassle of standing in queues by booking your tickets from TicketsToDo.com. Apply the promo codes and coupon codes to avail of special discounts on the tickets from VoucherCodesUAE. Keep in touch with us on [email protected] and follow us on our Social Media channels to share your experience.