Flying in or out of the Emirates? Dubai better be on your travel list, and we will help you check it out! With almost 16 million tourists annually, the city of skyscrapers has been offering the best to every visitor. Now it's your turn and we will help you get around easily with our Dubai travel guide.
The best time to visit Dubai is from November to April. You will be welcomed by the pleasant winter and great activities around this time. With the right Dubai travel guide, you are going to love the city and enjoy it, without breaking your budget!
Places to visit in Dubai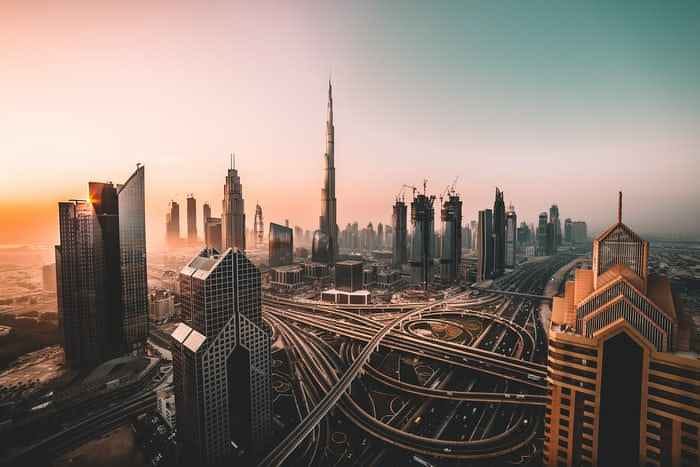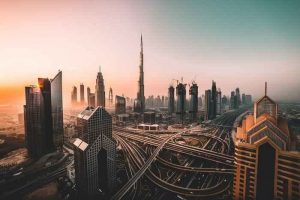 The large city of 4,114 km² can leave you enchanted and a little bit confused about where exactly you should go first. The scenic beauty and modern architecture is the heart of Dubai. We will countdown the places you absolutely need to visit.
Nope, we are not doing the regular brochure. Obviously, you can look for that anywhere and the tourist guides will let you have a piece of their advice as well. (Whether you want it or not.) You will get what you actually need!
1. Instagram worthy places
As we said earlier, Dubai is full of picture-perfect places. Take home the memories and followers on Instagram as a present from Dubai. You can check out the top 6 instagrammable places in Dubai, for example, the Burj Khalifa, Dubai Miracle Garden, and more.
Do it for gram! We will be looking forward to your feed and hoping to catch a glimpse of your smile and a tag to us. *Excessive suggestive winking*
2. Visit a man-made rainforest
Yes, you read that right. Dubai has a man-made rainforest! Home to more than 3000 plants and animals, it is a mini-tropical forest in itself. If you ever wanted to visit the Amazon rainforest, well, the Green Planet Dubai is here to serve the purpose!
3. Museums are a must visit
I can hear you thinking about museums to be boring and the same old paintings and sculptures. We can't wait for you to be absolutely floored by the museums of Dubai. We don't know about others but this Dubai travel guide values museums as one of the best places you need to visit.
Want to know about the entire history and heritage of Dubai? Dubai museum will knock it out of the park with artifacts dating back to 3000 B.C. The Etihad Museum will mesmerize even before you enter with the architecture of the building itself. A museum dedicated only to coffee and another one filled with illusions. Know more about the most interesting museums in Dubai!
The list doesn't end here! Visit TicketsToDo to learn about more places to visit.
Planning first trip to Dubai – things to do
A number of activities and tours you can participate in Dubai? Millions! Well, I admit, that's a little bit of exaggeration, but the list goes on and on and on. You can check out TicketsToDo, to book tickets, and discover activities online. For now, we have shortlisted the things in the Dubai travel guide, you need to experience in Dubai.
1. Where you should really be eating?
Dubai's cuisine has everything for everyone. There is a really high chance that you will discover your new favorite cuisine out here. Oh yes, we are confident. You can find mouthwatering delights in every budget.
Feeling fancy? You can try Pierchic restaurant or Nobu restaurant. If you want to try local, go for Bu Qtair restaurant or Al Mallah restaurant. Check out more cafes and dessert bars, if your sweet tooth is excited! Know more about where to eat in Dubai.
2. Try to stay 10 mins in the Haunted Manor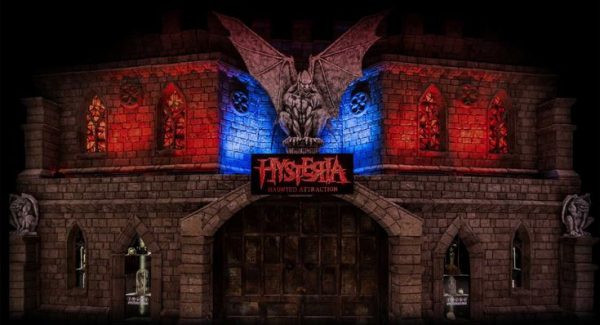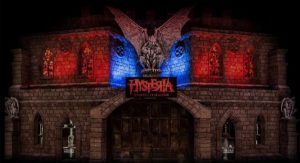 Faint-hearted people are a total no-no for this. If you love horror movies or thrillers, this should be on your checklist. The one of the kind haunted house is known as Hysteria. Why is this different? Oh because the ones living in the Haunted house is looking for you!
The kids of the manor are disappearing and the parents are in hysteria. They believe you know where their kids are. Your nightmares are going to be real as you may be taken by the family and the spirits of the deceased children themselves may just drop to say hi.
3. Fun place for the kids (where you can relax)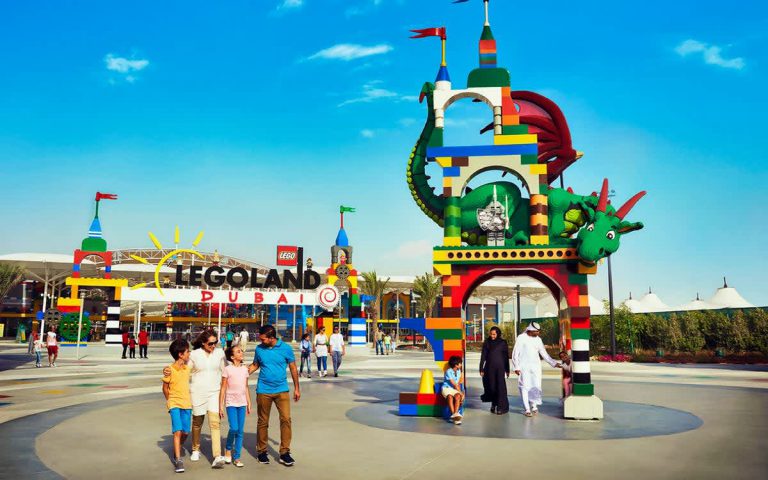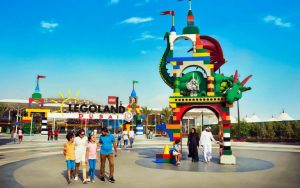 Congratulations! You receive a medal of patience for traveling with your kids. If you get too tired of them, you can drive them to Dubai's kid's attractions and relax for the day. Don't worry, these places have expert guidance and caretakers while you can chill in the parent's lounge.
Try a day at KidZania Dubai and let your stress melt away. Dubai Ice rink is also open to provide expert ice skating classes. Not into physical activity, then go to the VR park and be a part of the zombie apocalypse. There's so much to see and do!
4. Waterparks? Dubai Dolphinarium is the one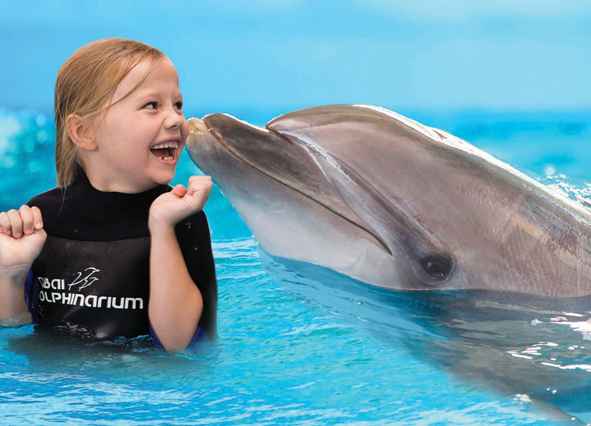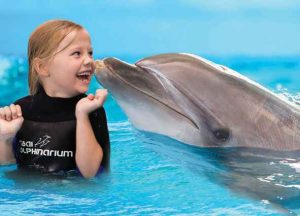 Welcome to the first fully air-conditioned indoor dolphinarium in the Middle East. Ever wanted to see dolphins in real life? You are in for a treat! You can book your visit to the Dubai Dolphinarium and enjoy the day with bottlenosed dolphins.
Visit TicketsToDo to know about more attractions and things to do!
Average expenses and saving tips
First, you should know that Dubai is not too expensive, but it can be if you go overboard. Budgeting and saving while traveling can go a long way. Here's a listing of average pricing of your stay:
Hotels pricing: You can get a basic twin or double room between AED 200-250 per night. You get Free WiFi, which is pretty standard. Nowadays they have swimming pools as well. If you're looking for more luxurious stay, you can get anything and everything here.
Foods: If you are going to cook for yourself, the groceries can come around to AED 175-225. Old Dubai has the most delicious and considerably, cheaper options to choose from. You can find meals in Dubai, within AED 30.
Transportation: Metros and public buses can take you anywhere. You can get a whole day pass in AED 20. Taxi is cheaper as well, but Uber is easier to call upon. You can choose according to your convenience.
Assuming that you live in a basic hotel, use local transportation, eat little outside, and participate in few or free activities, your daily budget can be around AED 400-500.  You can lower the price by going through the budgeting section of the Dubai travel guide.
1. Get local insights
This is the number one rule wherever you go. Never be afraid to interact with the locals to get insights on the food, culture and experience. Dubai is known for the most hospitable and sweet people, you may get to know great places to eat and visit, which is not shown on shiny brochures.
2. Use TicketsToDo!
We have already mentioned to us, but how can we not help you out, right? Visit us at TicketsToDo.com, discover the attractions and tours online, and book it in discounts.
3. Walk around
It may surprise you, but Dubai does have stunning places to visit, which are free to enter. If you didn't visit a mall in Dubai, you didn't visit Dubai. Choose between Mall of the Emirates, The Dubai Mall, Ibn Battuta Mall, City Center Mirdif, Souk Madinat Jumeirah, Sunset Mall, Souk al Bahar, etc. Spend a day, shop, get some souvenirs.
Have an amazing trip and do not forget to take home memories and experience. Be our guest, we welcome you to Dubai!