When it comes to 'Instagramming,' there are endless places you might visit that are worth posting in your profile. But which ones are the best? If you're planning to visit Dubai, or if you're already here, you wouldn't want to bore your followers with every single place you set your foot on. Stuck with pictures taken at scores of places that you don't know which one should make it your gram? We're here to help!
To make your job easier, TicketsToDo presents to you the six of the most 'Instagrammable' places in Dubai! "Instagrammable" is a millennial term used to describe any picture worthy to be put on the Social media app; Instagram.
Imagine yourself in these beautiful places. Actually, stop imagining, book your tickets, visit these places and make picture-perfect memories.
Best instagrammable places in Dubai
Burj Khalifa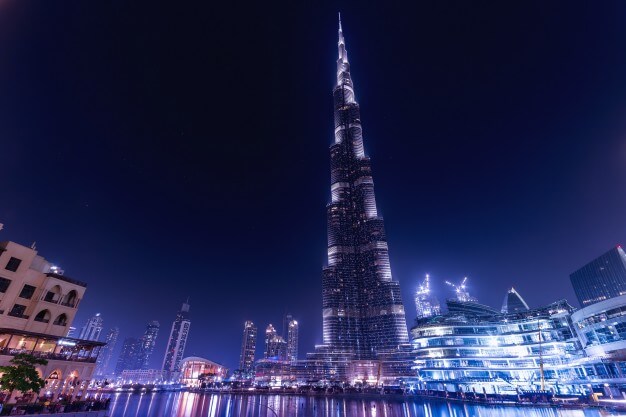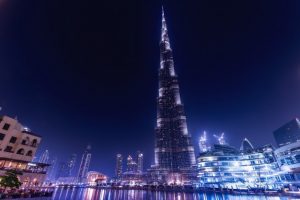 The tallest man-made structure in the world surely deserves to make it to the number one spot, right? Not only is it famous because of its towering height, but Burj Khalifa is also famous for so many other things. From its infrastructure to the way it was built, everything about this building is super fascinating.
Burj Khalifa is all about the highs— the tallest freestanding structure in the world is home to the highest number of stories in the world, has the highest occupied floor, and the highest outdoor observation deck in the world. It also holds the record for having the tallest service elevator along with the elevator with the longest travel distance in the world. Book a ticket to the top, take amazing pics, and whew! You're sure to get a high number of likes with a picture like that!
Address:: Burj Khalifa, 1 Sheikh Mohammed bin Rashid Blvd, Downtown Dubai, Dubai, United Arab Emirates.
Book Burj Khalifa Tickets Here!
Dubai Miracle Garden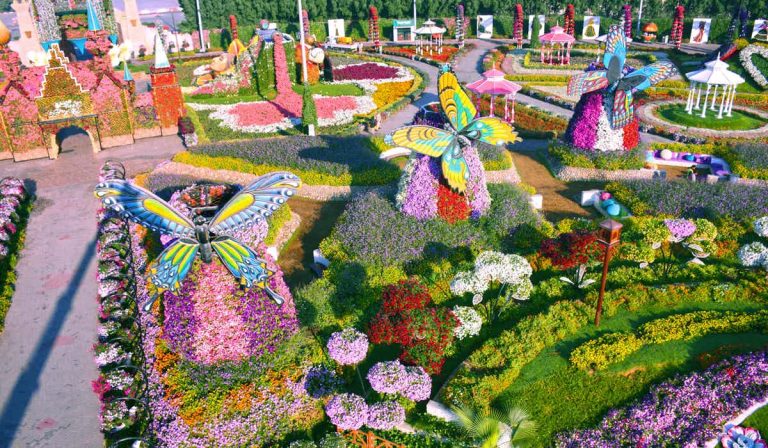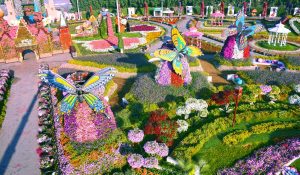 This is one of the prettiest places in the city of Dubai and no one can argue about this place not making it to your 'gram'. The Dubai Miracle Garden is the world's largest natural flower garden and features over 50 million flowers and 250 million plants. It is also home to the Dubai Butterfly Park which was later added after 2 years.
This is again the world's largest butterfly garden featuring 15,000 butterflies of around 26 kinds! The best time to visit this pretty garden would be around winter from November to March. They say 2-3 hours are enough to take a good tour of the entire garden but I guess it's okay to spend a little more time and get that perfect shot!
Address: Dubai Miracle Garden, Al Barsha South 3, Dubai, United Arab Emirates.
Book Dubai Miracle Tickets Here!
Burj Al Arab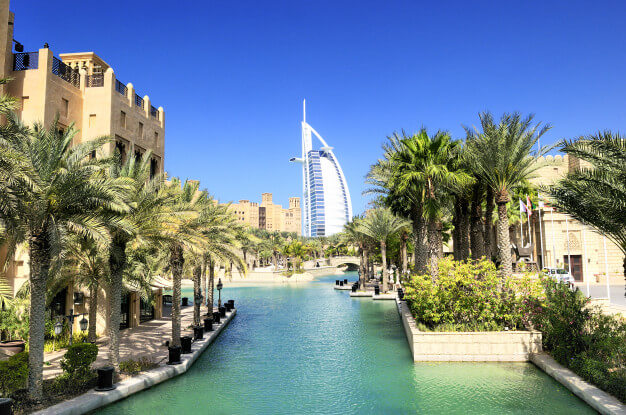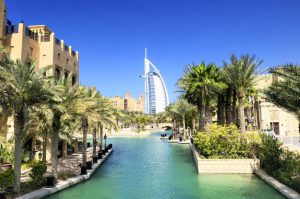 Taking the place for being the third tallest hotel in the world, Dubai's iconic Burj Al Arab should also definitely make it to your 'gram'. Engineered to mimic the sail of a boat, this is one of the most luxurious hotels in the world. Boasting a helipad near the roof, the impressive architectural design, remarkable location, posh surroundings, and incredible dining experiences offered by the two restaurants in the hotel, the Burj Al Arab is no doubt one of the most "instagrammable" places in Dubai. Besides, it is also one of the best landmarks you cannot afford to miss in Dubai.
Address: Burj al Arab, Jumeirah St – Umm Suqeim 3 – Dubai – United Arab Emirates.
Other places worth taking pictures of in Dubai
Dubai Frame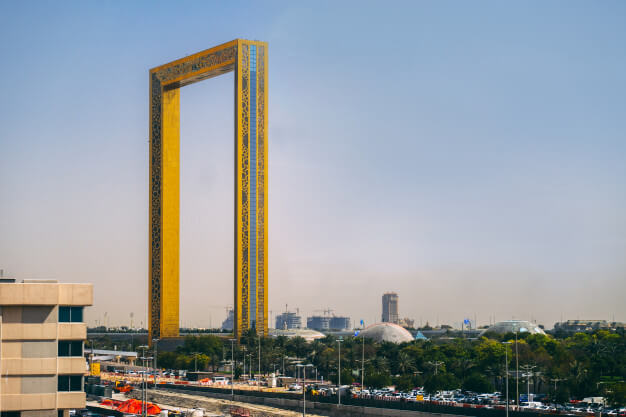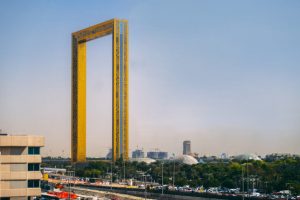 If it is all about pictures, you certainly have to take a shot at what is popularly known as the "World's Largest Picture Frame". The Dubai Frame is an iconic structure that was built to frame impressive views of Old and New Dubai— the development of the past, current, and future Dubai. It is basically two towers measuring 150 meters in height and connected by a 93-meter long bridge at the top.
The Dubai Frame is one of the reasons why Dubai will blow your mind. Besides getting your dose of "instagrammable" shots, you can even take in 360-degree views from the 25sq m glass panel at the center of the bridge. What is unique about this structure is that on one hand, there is the modern Dubai city with all the towering skyscrapers and latest developments, while on the other hand, you can see the old Dubai with all its traditional construction, souks, and communities.
Address: The Dubai Frame, Zabeel Park Jogging Track, Za'abeelAl Kifaf, Dubai, United Arab Emirates.
Book Dubai Frame Tickets Here!
Global Village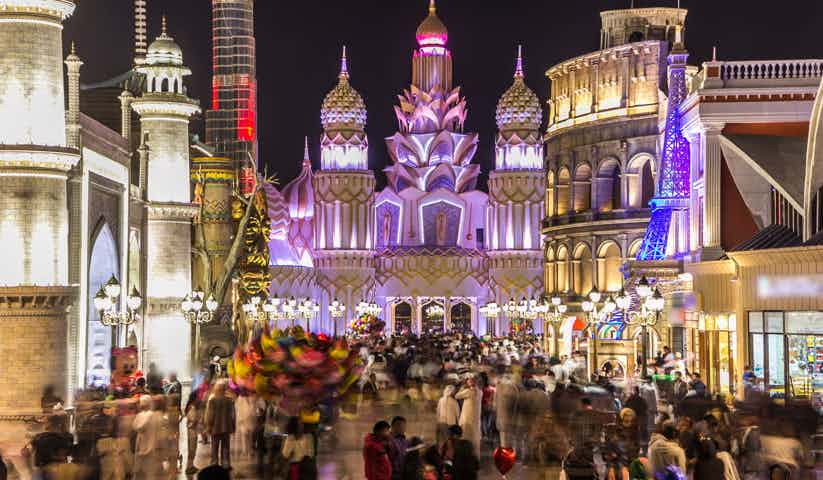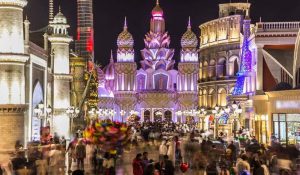 As suggested by the name, this place combines cultures of 90 countries across the world in one place. One of the best attractions in Dubai, it allows you to explore different cultures, delicious food, entertainment shows, and much more. Featuring mini landmarks, cultural shows, and rides too, a picture at the Global Village would definitely make a pretty addition to your 'gram'.
Besides, this funfair along with an eventful park is the place to be if you want to experience the cultural, entertainment, and fun activities in the region. This unique theme park starts operating in November every year and closes in the month of April of the following year. With multiple nations coming together to share one platform, this is for sure one of the most "instagrammable" places in Dubai.
Address: Global Village, Sheikh Mohamed Bin Zayed Road, and Emirates Road – Exit 37 – E311, Dubai, United Arab Emirates.
Arabian Tea House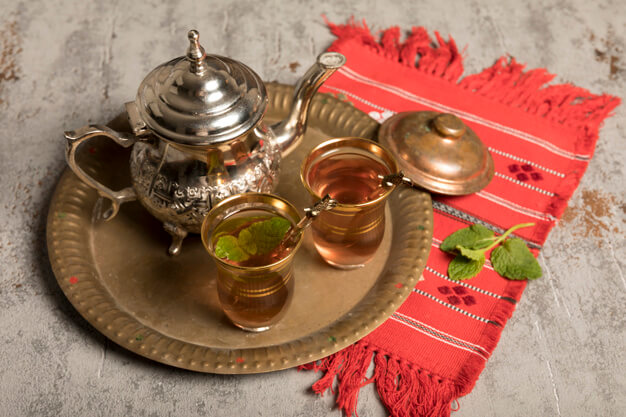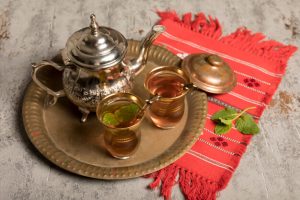 The Arabian Tea House is set in a beautiful setting typical of Emirati culture. This would make for another one of the most "instagrammable" places in Dubai. Set in a historic neighborhood, this café offers authentic Arabic and Emirati food. Another great way to learn about the history of this entire region and to know the culture better would be by visiting the Dubai museums.
The Arabian Tea House lets you enjoy all your delicious meals in a beautiful outdoor setting. Get a picturesque view of historical and iconic buildings along with a twist of modern architecture.
Address: Arabian Tea House, Bastakiya Opposite Musalla Post Office, Al Fahidi St., Dubai, United Arab Emirates.
Also, don't miss out on these amazing places to check out in Dubai.
Book your tickets from TicketsToDo.com for exciting offers, combo tickets, and discounts. Apply the promo codes and coupon codes to avail of special discounts on the tickets.