Modern, luxurious, cultured, global – those are just a few words that are used to describe the city of Dubai. The fourth-most popular tourist destination in the world, DxB has a lot to offer from its old-world heritage to its fast-paced nightlife. But one thing that stands out is the food. A blend of traditional and global flavors, Dubai's cuisine has got a little bit of everything for everyone.
Don't know where to start? Well, TicketsToDo curated the top restaurants in Dubai for your every mood. Here's the list you've been looking for. Go ahead and explore!
Top restaurants in Dubai
Pierchic restaurant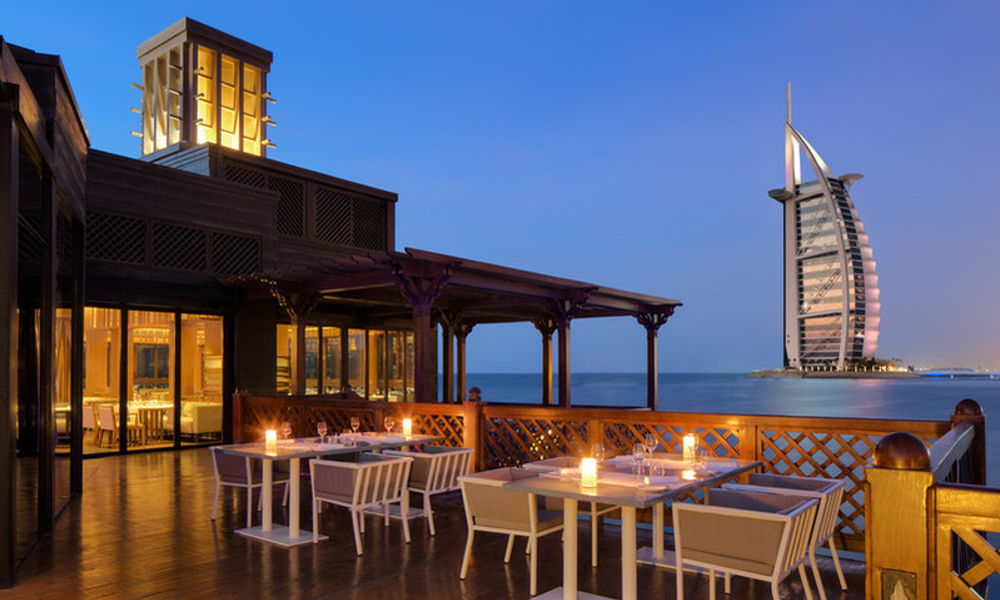 Almost too beautiful to be true, Pierchic is an elegant seafood restaurant located at the end of the Al Qasr Hotel that specializes in Mediterranean cuisine. It's so stunning, that it hasn't lost the crown of the most romantic restaurant since 2013. With a crisp menu inspired by 3 Michelin-starred chefs Laurent Gras, Pierchic is an over-the-water dining experience that really can't be replicated.
Your experience begins as soon as you walk down the pier, soaking in the breathtaking views of the Arabian Gulf. A true seafood haven, Pierchic uses fresh and sustainably sourced produce to make sure you get only the best. Everything on the menu, from the Seafood Risotto to the Foie Gras is excellent, so pick what you fancy.
A meal for two here will make your wallet around 600 AED lighter but with delectable dishes, stunning views, and an overall luxury experience, if you want to dine fine, this is one spot you cannot miss.
Nobu restaurant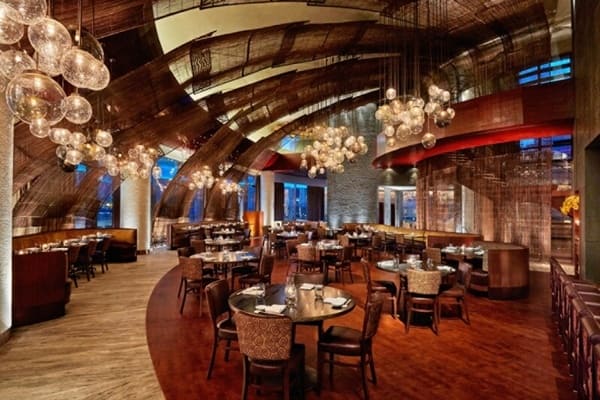 Japanese cuisine is globally loved but so hard to perfect. Yet, Nobu restaurant checks all the boxes when it comes to giving you an authentic experience. This award-winning restaurant in Atlantis, The Palm serves you a fusion of traditional Japanese cuisine with cutting-edge South American influences.
Using the freshest ingredients, every dish is made by skilled chefs who understand the delicateness of the produce and the importance of refined flavors. With stunning décor and a lively ambiance, you'll always have a good time at Nobu. Don't skip the sushi because it's their star dish and try the Wagyu Gyoza for sure. A meal at Nobu costs about 800 AED for two but perfection does come at a price, right?
Where to eat locally in Dubai?
Bu Qtair restaurant

They say if you truly want to experience a city you need to live as the locals do. And since half of the living is eating, checking out the city's favorite food hubs is a must. Bu Qtair is one such place in Dubai that has captured the hearts of its customers for the last 30 years.
What started as a humble porta cabin along Jumeirah Beach Road in 1986, has now been revamped in decor but there's no changing how the diners feel about its food. With a selective but iconic menu, Bu Qtair attracts a diverse crowd that ranges from everyday locals to celebrity chefs like Anthony Bourdain.
Known for its fresh seafood, outdoor seating, long wait times, and distinct flavors that have remained the same for generations, this eatery is part of Dubai's heritage. When at Bu Qtair you must try the fried shrimp with a side of flaky paratha and you can also ask for your fish to be cooked in their special gravy. A filling meal will cost you only AED 120, and it doesn't get any better than that.
Al Mallah restaurant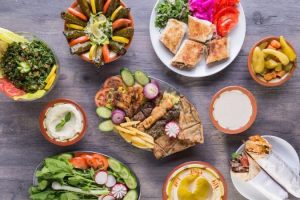 One of the most famous restaurants for Middle Eastern food in Dubai, Al Mallah is located in three different spots around the city. A late-night bingers delight, it's open from 6 AM to 2:30 AM, so you can satisfy your cravings at any time.
Though the entire menu has the power to make your mouth water, there are two dishes that you just cannot skip: The famous chicken or lamb shawarma and their sinful cheese falafel. Also, we want to give Al Mallah's creamy hummus a special mention. So, if you have any room left, make sure you try it. A pocket-friendly dining experience, a meal for two at Al Mallah will cost you around 100 AED.
With a convivial vibe and no-frills décor, this authentic local hub holds a very special place for its customers and evokes nostalgia even for its first-time visitors! Don't miss out.
Tom & Serg restaurant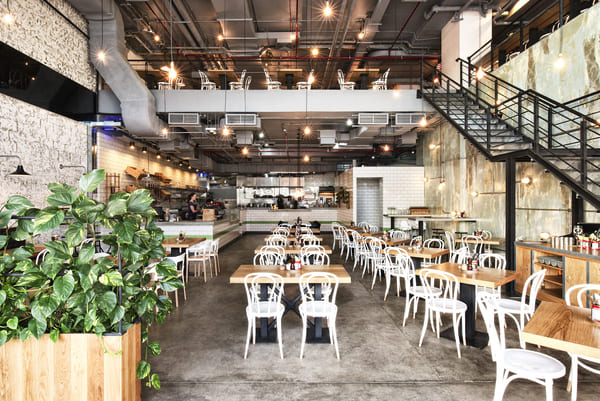 There's nothing like winding down after a long week, going to your favorite café, having great food, and just relaxing. That is exactly the vision Tom Arnel & Sergio Lopez had in mind while chalking out the idea for Tom & Serg's restaurant.
One of the most important establishments that kickstarted café culture in Dubai, Tom & Serg has since become a home to many Emiratis and tourists alike. A spacious two-storeyed café, this industrial-chic eatery is located in Al Quoz. Taking casual dining to the next level, this gorgeous space is famous for its healthy, delectable, and filling gourmet breakfasts. When you visit, make sure to give the famed eggs benedict and of course, their special blend of coffee a try.
A meal for two here will set you back around 180 AED, but what's that compared to the Tom & Serg experience?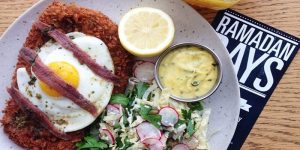 Comptoir 102 restaurant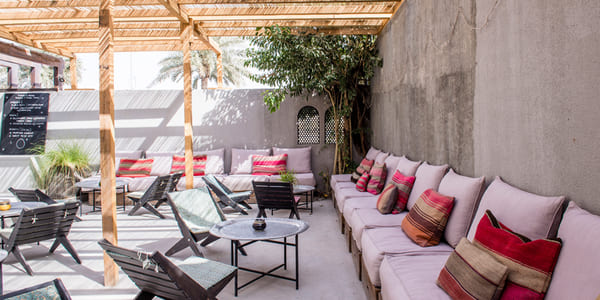 Part of a concept store in Jumeirah 1, Comptoir 102 restaurant is an organic café that serves up conscious food and a one-of-a-kind dining experience. With a menu that boasts sustainable, local, sugar-free and dairy-free ingredients, you can be sure that anything you pick off the menu will be the perfect mix of nutritious and delicious.
Voted the best healthy café in Dubai, Comptoir 102 offers you everything from their famous in-house smoothies to their scrumptious salads. (They also have vegan options!) Attached to a store that sells a curated collection of jewelry, fashion, and furniture, the ambiance of Comptoir 102 flows perfectly with its philosophy and food.
Grab a smoothie when you visit and pair it with fresh watermelon and feta salad before shopping at the attached store. A meal here costs about 200 AED and it's worth every penny.
Delve into Desserts
Dip N Dip restaurant
Chocolate. There's not much else to say about it. It's everything. And Dip N Dip in Dubai gets that. Located in 4 different spots, Dip N Dip is a dessert heaven that is almost too sinful to enter.
With a menu that'll satisfy the chocoholic in you, Dip N Dip gives you all things chocolate from crispy loaded waffles to thick creamy fondant. In a #instagrammable dessert café, a session of treating yourself will cost around 120 AED for two. Try the crepes, fondue and brownies, and everything else on the menu – because we really can't choose. Enjoy.
Ben's Cookies restaurant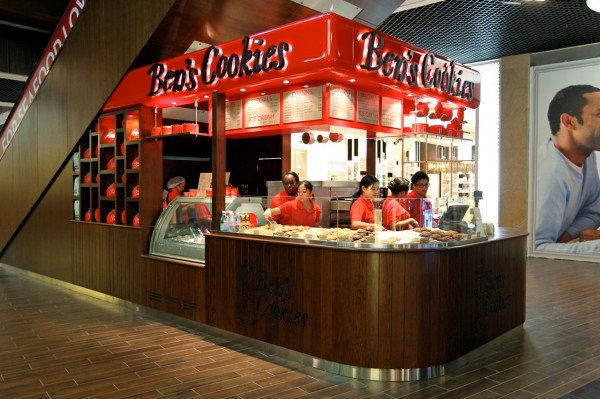 A really good cookie can solve a lot of problems, and Ben's Cookies restaurant is a testament to that. Located in Dubai Mall, this UK-based establishment has learned the secret to making a perfect cookie – baking with chunks, not chips. Freshly baked and baked with love, there are a bunch of flavors to choose from.
We recommend the milk chocolate chunk and Peanut Butter cookies. It costs around 40 AED for two but is there a price on feeling warm and fuzzy on the inside?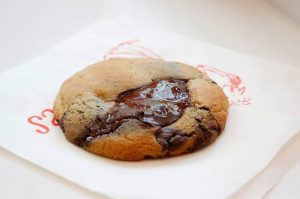 Next time you're in Dubai or if you're from Dubai and haven't visited these best restaurants, check them out, eat till you can't, enjoy yourself, and thank us later.
If you are visiting Dubai, also check out the top book cafes in Dubai! Also, check out all the things you can do in Dubai.