When you think of Dubai, how do you think the weather is going to treat you? If you are going in expecting a desert climate, sorry to say, you will be disappointed! Dubai can be cool and chill if you decide to visit at the right time. We bring you the perfect weather guide for you to plan your next trip to Dubai.
Many travelers prefer Winters for a trip to the Emirati Capital, the low humidity and low-temperature level, a trip can become much more pleasant. At TicketsToDo, you can discover activities and book your tickets online! You can plan amazing things to do at exclusive prices. If you are planning a trip to Dubai, take a look at all the things to do in Dubai, beforehand and make sure to read our comprehensive Dubai travel guide.
Weather in Dubai – a complete guide
Avg. Temp.
Maximum
Avg. Temp.
Minimum
Daylight Hours
Rainfall
January
75 F​ / 24 C

59 F / 15 C
8 hours
0.74 inches​
February
77 F​ / 25 C
63 F/ 17 C
8 hours
1.40 inches
March
83 F​ / 28 C
66 F/ 19 C
8 hours
0.87 inches​
April
91 F / 33 C
72 F/ 22 C
10 hours
0.28 inches
May
100 F / 38 C
79 F/ 26 C
10 hours
0.4 inches
June
103 F​ / 39 C
84 F/ 29 C
10 hours
0.2 inches​
July
105 F / 41 C
88 F/ 31 C
10 hours
0.8 inches​
August
106 F / 41 C
88 F /31 C
11 hours
0.2 inches​
September
102 F​ / 39 C
84 F/ 39 C
10 hours
0.0 inches
October
96 F / 36 C
77 F/ 25 C
10 hours
0.4 inches​
November
87 F / 31 C
70 F/ 21 C
9 hours
0.11 inches​
December
79 F​ / 26 C
63 F/ 17 C
8 hours
0.64 inches
Data were taken from weatherandclimate.com and  climatestotravel.com
Weather in the Summer in Dubai
Summer M

onths: June to August

Average Temperature: exceeds 109 F / 43 C
The weather is hot and humid during the months of June to August. June provides an average rainfall of less than 1 inch, make the weather, particularly very dry. Just be ready to get hit with high temperatures during the months of July and August which can reach up to 113-115 F (43-45C).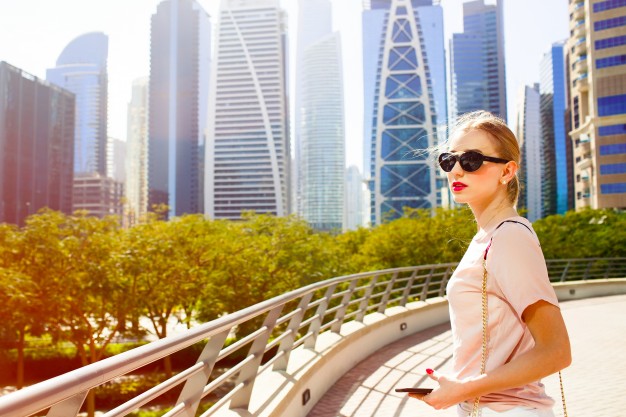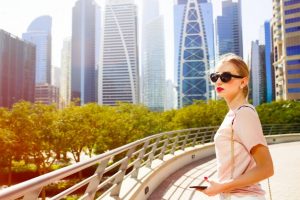 Recommended Activities:
Points to remember with Dubai Weather Guide:
Summer has the most discounts in activities, due to the lack of tourism and the ongoing extreme heat. Though it seems like a good deal, do remember that certain activities will not be available.
During summer, the weather in Dubai is influenced by the Windy Shamal winds from the north to cause gusty winds and sandstorms. It makes driving extremely difficult due to reducing visibility.
One should be respectful of local habits and the country if they are a visitor. Make sure, you dress modestly. If you are in any sort of Tourist spots such as malls, restaurants, etc, you can wear almost anything you want. just a heads up, beachwear is only allowed on the beach. If you are visiting during Ramadan, the rules might be more strict. Keep that in mind. Go through the safety and laws in Dubai beforehand.
Must- Haves in your bags for a day-out:
Sunscreen, always, not just in Dubai!
You should get a cap or a sundress hat for yourself. Shield yourself from the UV rays.
Carry water, it is easy to be dehydrated and not notice, due to high humidity.
For clothing, you an  pretty much bring anything if you are visiting the tourist spots such as hotels, beaches. But some places do have stricter rules, especially if you are visiting during Ramadan. Our advice: cover your shoulders and your kness, if you are in doubt. Carry a headscraf and loose clothing, instead of tight fitting clothes. It will help you to fight of the heat and unneccessary stares.
Dubai weather throughout the year – Fall
Fall Months : September to November
The fall in Dubai isn't chilly or cold in any regard. September till November are still quite hot but bearable. As the humidity decreases, you can have the perfect day at a beach.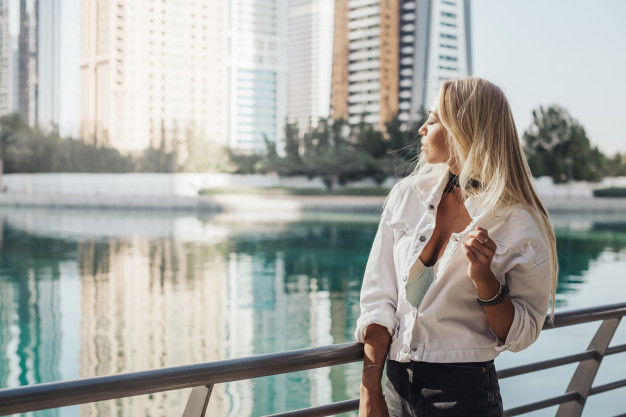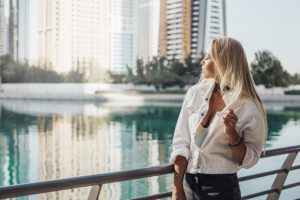 Dubai travel guide would recommend fall as the ideal time to visit.
Activities recommended:
Visit the beaches and have an amazing time
Rent a yacht and go on a trip to view the city line
Lounge by the pool enjoying each other's company
Must- have essentials in your bag:
Sunscreen – always!
You may need to pack a lightweight sweater or scarf, for the evenings that go quite chilly during your yachting evenings.
Dubai weather during the Winter months
Winter months: December to March
Also, the rainy season of weather Dubai. Between the winter months of December to March, you can expect short downpours and thunderstorms. The winter months are the best time to visit, as per our Dubai travel guide. It is relatively cooler and is ideal for tourists who would love to walk around Dubai without sweating profusely.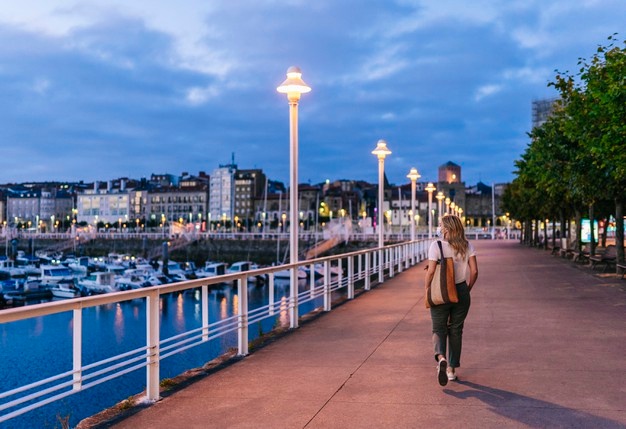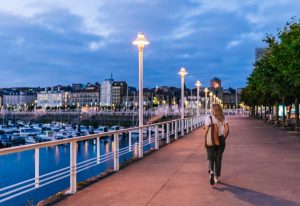 Activities Recommended:
Must- have essentials in your bag:
Comfortable clothes, sneakers for camping or trekking.
Lightweight jackets or outerwear for the cool evenings.
Spring weather guide in the UAE
Spring months: March to May
average temperature: 90 F
Now, that winter thaws, you will be greeted with the season of spring. The temperature will gradually start to climb up towards the likes of summer.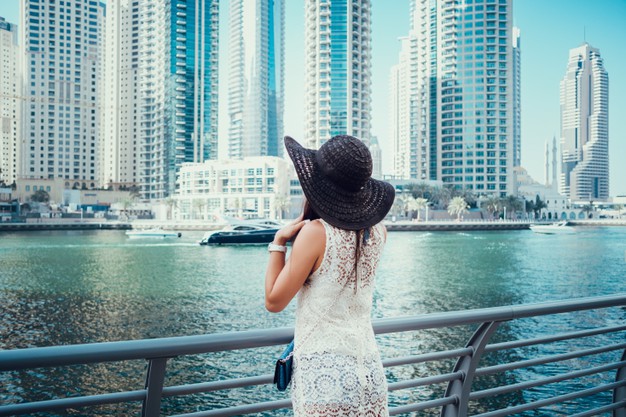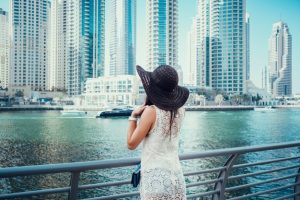 Heat seems to be the strongest in the afternoon and mellows down during the evening. We would advise you to schedule your activities in the sun for the late afternoon.
A great time to hit the water parks or adventure parks with your family. The Dash of adventure will never disappoint.
Plan evening getaways planned to the renowned and local café and restaurants.
Must- have essentials in your bag:
No warmer clothing is required, but you should carry a lightweight jacket just in case.
Carry sunscreen in case of sunburn, just even in the evenings.
If you are planning to travel anytime soon, you avoid the hassle of standing in queues by booking your tickets from TicketsToDo.com. Apply the promo codes and coupon codes for special discounts on the tickets. Want to save more? Use VoucherCodesUAE.com to find hundreds of coupons lined up for your next shopping spree. 
Keep in touch with us on [email protected] and follow us on our Social Media channels to share your experience.
Facebook: TicketsToDo.com
Instagram: TicketsToDo