It may be hard to believe that an extravagant city like Dubai may offer anything valuable without having to spend a few bucks. Sorry but we disagree to agree on that! The word "free" is so attractive. Especially for budget travelers, this is something they're always looking forward to. If you are one of those who are on a low-cost trip to this emirate, you absolutely cannot afford to miss out on some of the best things to do here for no cost at all. We at TicketsToDo, have curated a list of the best free things to do in Dubai so that you can make the most out of your trip without burning a hole in your pocket. Thank us later!
Best free things to do in Dubai
Coffee Museum
Did you know that there's a whole museum in Dubai dedicated to coffee? There is one— The Coffee Museum and it is certainly one of the best free things to do in Dubai. Located in the cultural neighborhood of Al Fahidi, Bur Dubai you can learn the history of coffee here. The museum consists of two floors that offer unique and interesting sections to be explored.
Besides brewing and roasting machines used in the olden days (including a 300-year old coffee pot,) you will also witness live demonstrations of roasting and brewing styles from various countries. Although the museum is free to visit, and there is no pressure whatsoever to buy a coffee, you should totally try one if you happen to visit this place.
Address: Historical Neighborhood, Bastakiya, Villa 44 – Al Hisn St, Al Fahidi, Dubai, United Arab Emirates.
Dubai Fountain Show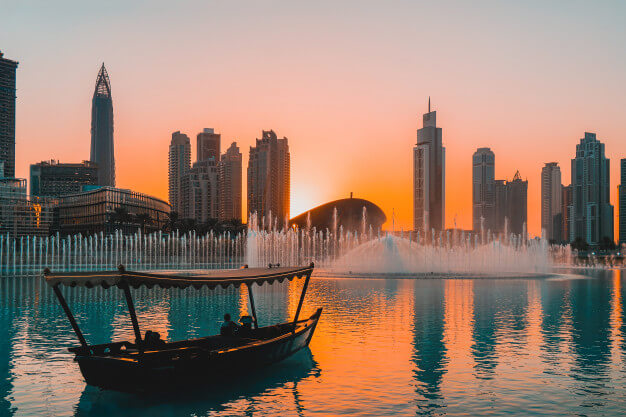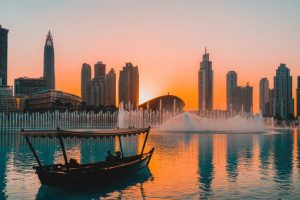 The Dubai Fountain is the tallest performing fountain in the world and the shows are free of cost. These are ably visible from every point on the lake alongside the neighboring areas. The most popular spot for viewing the display is the Waterfront Boardwalk outside The Dubai Mall. Watch the dancing waters shoot as high as 500 feet while choreographed in tune to the beautiful music. All this accompanied by bright lights is a complete treat in itself.
You can even go for a ride on the Burj Lake and see the dazzling views from up close.
Address: Sheikh Mohammed bin Rashid Blvd, Downtown Dubai, Dubai, United Arab Emirates.
Camel Racing at Al Marmoom
Camel racing has been a tradition of the desert since forever. Dubai and camels go hand in hand and therefore, you cannot miss out on this. The camel racing track at Al Marmoom is a modern version of the age-old traditional sport and a favorite amongst the locals. Once the gates open, 60 camels flood the tracks and the race is on. This will be an experience like no other. Make sure you carry binoculars so that you don't miss out on a single detail of this heart-pumping, crowd-cheering sport.
Address: Al Ain Road, Al Marmoom, Dubai, United Arab Emirates.
If you want to go for a camel ride yourself, you can opt for the Dubai Desert Camel Safari.
AlSerkal Avenue
Take a break from all the fancy malls and sparkling lights of Dubai and visit AlSerkal Avenue for no cost at all. This is one of the best places to experience as well as explore the lively art culture of Dubai. Located in a huge warehouse, the arcade was revamped for artistic purposes. The entire place comprises about 40 warehouses, all converted into galleries, dance studios, artisanal cafés and more. It exhibits the artworks of various artists who can in turn promote their work amongst larger audiences from around the world.
Address: 17th St, Al Quoz, Dubai, United Arab Emirates.
Ras Al Khor Wildlife Sanctuary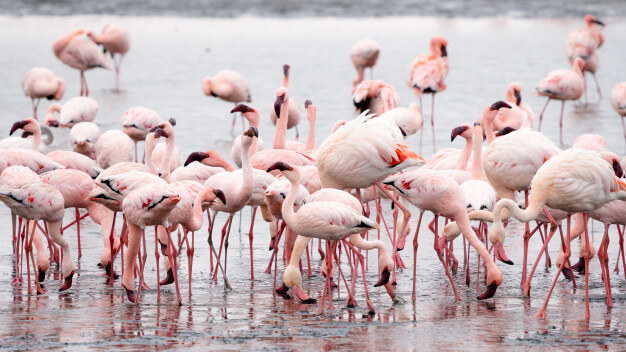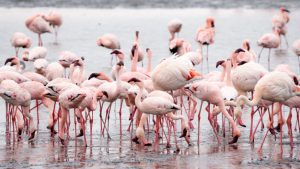 This wetland reserve in Dubai is most popular for attracting migratory birds in large numbers. Entry to the Ras Al Khor Wildlife sanctuary costs no money at all, thus making it one of the top free things to do in Dubai. While the reserve is home to many migratory birds like the grey heron, sandpiper, cormorant, osprey, and black-winged stilts, as well as other mammals and fishes, it is best known for the sight of numerous flamingos during the cooler months. You will also come across salt flats, intertidal mudflats, lagoons and mangroves here.
Address: Ras Al Khor Road, Ras Al Khor, Dubai, United Arab Emirates.
You can also visit the Dubai Aquarium and Underwater Zoo for an insight into the aquatic world. The aquarium is just a few minutes away from the sanctuary.
Jebel Hafeet
Drive for about 2-hours via Al Ain, and you'll arrive at Jebel Hafeet. Another one of the most popular things to do in Dubai for free, this mountain offers spectacular views from above. It's like you're at the top of Burj Khalifa except you didn't pay some Dirhams to get there! You could also hike your way up if you have enough time in your hands. For a mesmerizing view of the city's lights and nightlife, you can travel to this place at night. Adventure enthusiasts may even camp at the Jebel Hafeet Desert Park.
Dubai Souks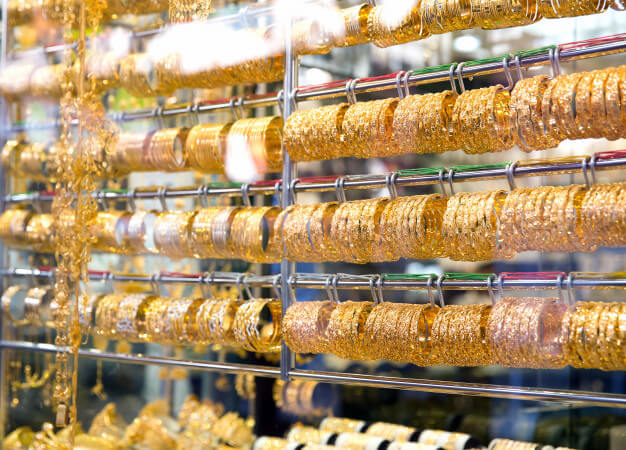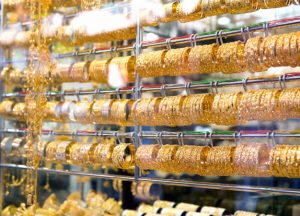 While Dubai may be best known for its luxurious malls and attractions, the traditional markets (called souks) are a must-visit too. Go to the Deira side of Dubai Creek or the souks in Bur Dubai, you can experience the vibrant and raw culture of Dubai in the hustle and bustle of these souks for free. Whether it is the gold souks, perfume or spice souks, wandering through their lanes is sure to give you a fascinating taste of the rich Emirati culture and heritage. However, if you're lucky and you can bargain well, you might just be able to find priceless things at the best of prices.
Dubai Beaches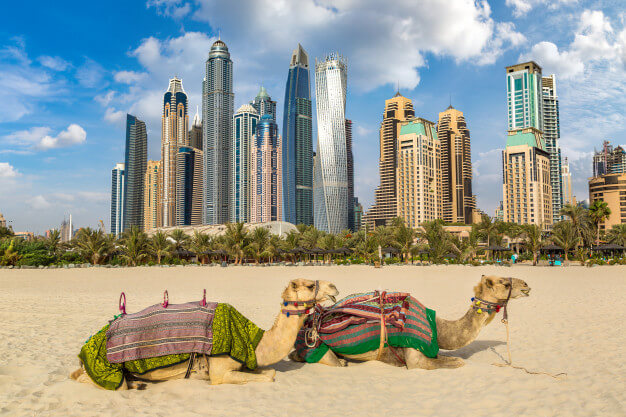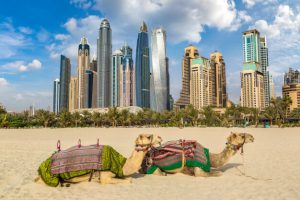 This city has some of the best beaches in the world and they are absolutely free to enter and wander about. JBR Open Beach, Kite Beach, The Palm Jumeirah, Marina Beach, Umm Suqeim Beach and the list just goes on. Most of these beaches have showers and changing rooms for those wanting to take a dip in the sea. Some of them even feature volleyball courts, running tracks, skate parks and beach libraries too!
On a side note, Dubai beaches may look calm but can have strong currents. Lifeguards may not always be available on these beaches. So be aware and stay safe.
Al Fahidi
This heritage area features old architecture. The best way to indulge and experience this place is by starting with a walking tour of Al Fahidi Historical Neighbourhood. Get a glimpse of how Dubai looked before the rise of skyscrapers as you walk along the ancient buildings that once belonged to pearl merchants. There are a number of museums in this area, the Coffee Museum being one. The other notable one is Etihad Museum (with an entry fee of AED 25.) While you're here, you also need to visit the Arabian Tea House Café, the classic coffee shop famous for its old-world charm and impressive Emirati design.
Address: Bur Dubai, Al Hamriya, Al Fahidi Historical District, Dubai, United Arab Emirates.
Al Seef
You can then move on to Al Seef, which is located adjacent to Al Fahidi. This place was restored and developed to highlight the rich Emirati culture and history while embracing the developing times. Here, tradition is closely blended with modern design which is significant of the city's vigorous past and the upcoming bright future. Al Seef has now also introduced an open-air floating market accompanied by creekside pontoons. These host regional crafts and textiles, Emirati art spaces and pop-ups dedicated to local cuisine.
Address: Al Seef St, Umm Hurair 1, Dubai, United Arab Emirates.
While you're here, you can visit the Museum of Illusions and get enthralled by the mind-boggling experience. The Dubai Creek Dinner Cruise and Creek Sightseeing Tour are amongst other activities to indulge in Al Seef.
Don't forget to pack your travel essentials before heading out!
Book your tickets to other amazing attractions from TicketsToDo.com. Get exciting offers, combo tickets, and discounts. Apply the promo codes and coupon codes to avail of special discounts on the tickets.
Stay in touch with us at [email protected]