Abu Dhabi is a city where you can find both traditional Arabic culture and modern, cosmopolitan flair. It's also a city of incredible beauty, with majestic skyscrapers, grand mosques, and lovely beaches. If you're looking for an exciting and exotic travel destination, look no further than Abu Dhabi. This vibrant city offers something for everyone, from adrenaline-pumping adventures to relaxing beach getaways. Here are ten of the most exciting things to do in this incredible metropolis.
Do you want to explore the best of what Abu Dhabi has to offer? Then you need to book your tickets to do Abu Dhabi with TicketsToDo! We are the leading provider of tickets to the best attractions in the city, and we can help you make the most of your trip. So what are you waiting for? Book your tickets today and start exploring the capital today!
Abu Dhabi Adventures That Will Make Your Stay Unforgettable
1. Ferrari World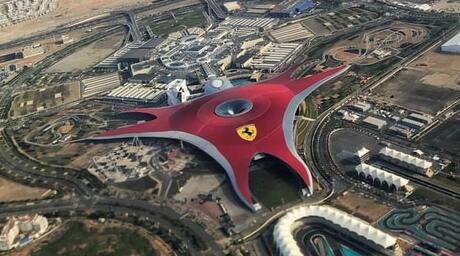 Ferrari World Abu Dhabi is an indoor amusement park located on Yas Island in Abu Dhabi, United Arab Emirates. The park is operated by Ferrari World Abu Dhabi FZCO. The park opened on 4 November 2010. It is the first Ferrari-branded theme park and the largest indoor amusement park in the world. The park has a total area of 86,000 square meters (930,000 sq ft) and a total of 20 rides and attractions. Ferrari World's rides and attractions are divided into four zones: F1, Adventure, Family, and Italian.
F1 Zone is the main section of the park and is home to rides that give guests the opportunity to experience the exhilaration and power of Ferrari. Highlights include the world's fastest roller coaster, Formula Rossa, which reaches speeds of up to 240 km/h (150 mph), and the G-Force, which simulates the G-forces experienced by Formula One drivers.
The Adventure Zone is filled with thrilling rides such as the Turbo track and the Scuderia Challenge and is not for the faint of heart. Shoot through the iconic red roof to Yas Island's highest point, or hone your racing talents in a range of motorsport-inspired attractions.
Related Article: Speed into the exciting Ferrari World Abu Dhabi
2. Skydive Abu Dhabi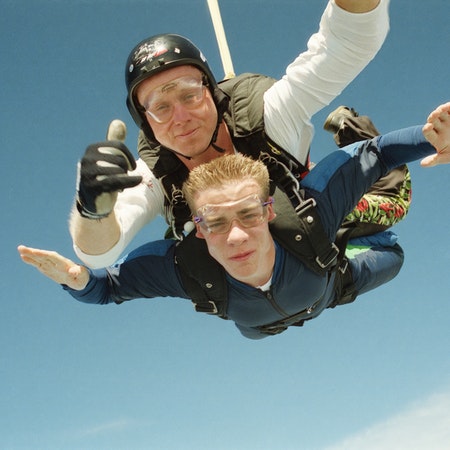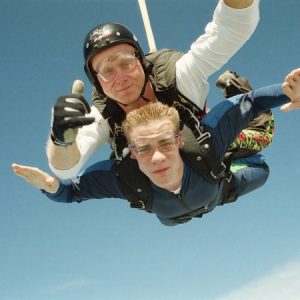 Book Skydive Abu Dhabi tickets
Abu Dhabi is home to some of the most exhilarating skydiving experiences in the world. If you're looking for an adrenaline-pumping activity, skydiving is definitely for you. And what better place to do it than in one of the most beautiful cities in the world? Once you've experienced the thrill of skydiving, you'll never look at the world the same way again. There's nothing quite like it. And it's an experience you'll never forget.
The opportunity to see the globe from 13,000 feet in the air with the wind in your face, well, that's something! Plus, with air velocities exceeding 200 kilometers per hour, you have the ideal free fall adventure.
Related: Must-visit places in Abu Dhabi
3. Warner Bros Abu Dhabi
Warner Bros Abu Dhabi is an indoor theme park that opened on July 25, 2018. The park is located on Yas Island and features rides, attractions, and entertainment based on Warner Bros. properties. This is the first Warner Bros. theme park in the Middle East and is set to be a major tourist destination for the region. The park expects to attract visitors from all over the world and showcases some of Warner Bros.'s most popular franchises. With rides and attractions based on franchises like Looney Tunes, DC Comics, Scooby-Doo, and Hanna-Barbera.
Whether you're seeking a thrill, some family fun, or to engage the kids, the Warner Bros. rides and attractions have something for everyone. With Warner Bros roller coasters and cartoon rides, you can rock, roll, and relive your favorite stories! Not to mention in the immersive environments, you'll find Super Heroes, legendary cartoon characters, and more.
Related Article: Warner Bros World Abu Dhabi will become your favorite nostalgic hit
4. Louvre Abu Dhabi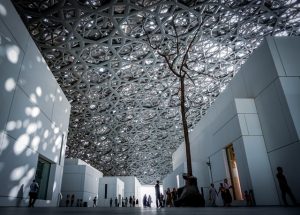 Book Louvre Museum Abu Dhabi tickets
The Louvre Abu Dhabi is an art museum in Abu Dhabi, United Arab Emirates, located on Saadiyat Island. It operates under an agreement struck in March 2007 between the UAE and France. The agreement permits it to use the Louvre's name until 2037, and has been described by the Louvre as "France's largest cultural endeavor abroad."
Diversity is an important aspect of the Louvre Abu Dhabi's mission. For instance, the museum has commissioned a number of contemporary artists to produce large-scale installations for the exhibition. The institution hosts a diverse array of materials from various climates and cultures. Opening up different opportunities for global dialogue between people who may have never been in contact with one another otherwise. The galleries are divided by themes rather than location. Furthermore, it provides art and culture fans with the opportunity to view world-class exhibitions with an international perspective on modern and contemporary art.
Related Article: Best Places to appreciate art in UAE: From digital to art museums
5. National Aquarium Abu Dhabi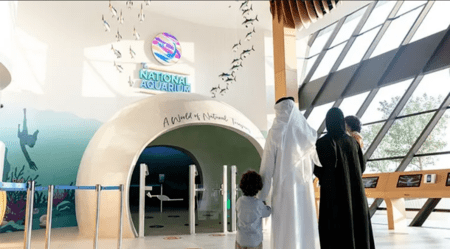 Book National Aquarium Abu Dhabi
The National Aquarium Abu Dhabi is one of the most iconic and popular tourist attractions in the UAE. Located in the heart of the city, the aquarium is home to over many species of marine life, including sharks, rays, and fish. Visitors can enjoy a variety of educational and recreational activities, such as guided tours, diving experiences, and educational programs. The aquarium is also a great venue for special events, such as birthdays and corporate functions.
It is the Middle East's largest aquarium, with 46,000 creatures scattered across 10 zones. The aquarium is home to about 200 sharks and rays from 25 distinct species. A staff of 80 sea-life experts looks after all of the species. The aquarium places an emphasis on education, with an entire department dedicated to learning and improving environmental awareness and the capacity to welcome up to 50,000 students every year. The aquarium also runs many wildlife rescue programs and education programs such as Professor's Aquademy, Junior Marine Biologist plus awesome summer camps!
6. Yas Waterworld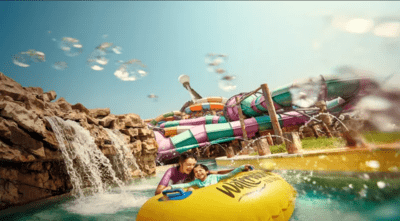 Yas Waterworld Abu Dhabi is an award-winning water park that offers a unique and memorable experience for visitors of all ages. The water park features over 40 rides, slides, and attractions, as well as a variety of food and beverage outlets, retail shops, and Splash Pad play areas. It is one of the region's best water parks, taking inspiration from the UAE's rich heritage of pearl diving through its unique design.
Apart from the breathtaking rides and explicit dining, Yas Waterworld also provides various experiences. They include Al Waha Cabanas, Underwater VR experience, and Pearl diving experience. Al Waha Cabanas offer a unique experience, allowing visitors to relax in private cabanas overlooking the lagoon. For those looking for a little more excitement, the Underwater VR experience is not to be missed. And for those who want to learn more about the local culture, the Pearl diving experience is a must-do. So come on down and make some memories!
Related Article: Experience Waterparks in Abu Dhabi
7. Qasr Al Watan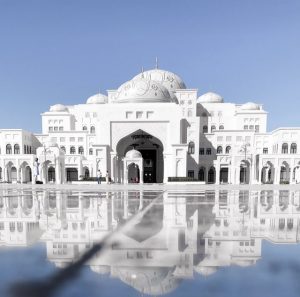 Qasr Al Watan is a world-renowned palace that serves as a unique testament to the spirit of the United Arab Emirates' people and its leaders. The palace is home to the House of Knowledge, an expansive selection of timeless books and manuscripts. Qasr Al Watan invites the world to share in its culture, knowledge, and inspiring journey.
By engaging with the Palace's exhibitions and programs, visitors will gain a deeper understanding of the UAE's history, culture, and people. The zones in Qasr Al Watan's unforgettable tour experience include The Great Hall, Spirit of Collaboration, the Presidential Banquet, House of Knowledge, and Qasr Al Watan Library.
Related Article: Dine with luxury at the Best Restaurants in Abu Dhabi
8. Qasr Al Hosn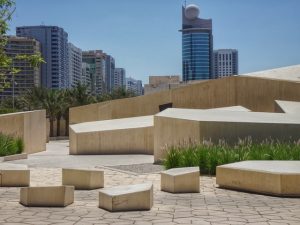 Qasr Al Hosn is a historical landmark in the capital that tells the story of the city's development from a traditional pearling settlement to a modern global metropolis. The oldest and most significant building in Abu Dhabi, Qasr Al Hosn was originally built as a watchtower in the 1790s to protect the growing settlement on the island.
Today, the landmark is open to the public and offers a fascinating insight into Abu Dhabi's rich history. Visitors can learn about the city's pearling industry, its relationships with the surrounding region, and its transformation into a modern metropolis. Qasr Al Hosn is a must-visit for anyone interested in the history of the city.
9. Yas Marina Circuit Abu Dhabi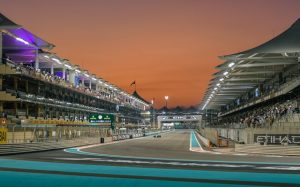 Book Yas Marina Circuit tickets
Yas Marina Circuit Abu Dhabi is an automobile circuit in Abu Dhabi, United Arab Emirates. It is the venue for the Formula One Etihad Airways Grand Prix since its inaugural race on November 1, 2009.
The circuit is operated by Abu Dhabi Motorsports Management and is part of a multi-purpose Yas Island development that includes a theme park, a hotel, and conference facilities. Formula One Management's headquarters are located at Yas Marina Circuit. The circuit has hosted many other events. With the Formula One Etihad Airways Grand Prix 2022 to be held from 17 November 2022 and 20 November 2022, it's wise to book your Yas Marina Circuit tickets in advance!
10. Clymb Abu Dhabi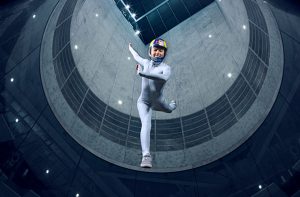 Clymb Abu Dhabi is the world's tallest indoor skydiving flight chamber and indoor climbing walls. It is also the region's ultimate adventure hub, with a wide range of activities on offer for thrill-seekers of all ages. Conquer both of these record-breaking experiences all under one roof – gear up and get ready for an adventure of a lifetime!
You'll be able to fly high in the chamber, assisted by experienced instructors. And for those who want to take their skydiving to the next level, there's the junior flying club. Meanwhile, the indoor climbing walls at Clymb Abu Dhabi are perfect for those who want to test their limits. The Summyt is the world's tallest indoor climbing wall and is sure to challenge even the most experienced climbers. So whether you're looking for an exhilarating skydiving experience or an adrenaline-filled climbing adventure, Clymb Abu Dhabi is the place for you!
Related Article: 10 best reasons you should use TicketsToDo to book your next vacation
There is no shortage of things to do in Abu Dhabi. From exploring the city's many museums and cultural attractions to enjoying the outdoors, there is something for everyone. For those looking for an adrenaline rush, there are plenty of activities to choose from. To make the most of your time in the capital, be sure to book your tickets in advance with TicketsToDo.