The Emirates is a hotspot for art and culture. From the old traditional paintings hanging in the galleries of downtown Abu Dhabi to the modern, digital art in some of the best museums in Dubai, there is always something new to explore. If you are an art lover, you are at the right place. This list showcases the best places to appreciate art in the UAE, from digital art museums to contemporary art galleries.
TicketsToDo is a platform that offers a curated list of the best places to appreciate art in the UAE. Book your tickets to the world-class art museums and attractions from around the world!
Best places to appreciate art in UAE
1. Louvre Museum Abu Dhabi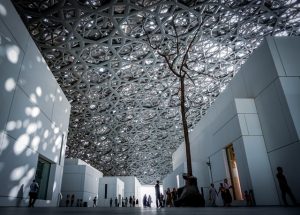 Louvre Abu Dhabi is a new cultural beacon, bringing different cultures together to shine fresh light on the shared stories of humanity. It is a world-class art museum that houses over 600 masterpieces from around the world. The Louvre Abu Dhabi is a museum that celebrates cultural achievements from prehistory to the present day. The galleries are not separated by geography, but rather by themes. Also, it offers art and culture enthusiasts a chance to see world-class exhibitions with an international perspective on modern and contemporary art.
Related Article: Unforgettable moments of Expo 2020 & what's coming next
2. Theatre of Digital Art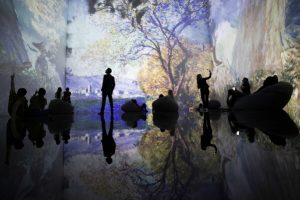 Get Theatre of Digital Arts tickets
The UAE is a country where art is not just appreciated but also celebrated. From digital to art museums, many places in the UAE offer some of the best art experiences. The Theatre of Digital Art (ToDA) is the perfect place to explore a new dimension in Dubai's rich art scene. ToDA is an interactive, multimedia immersive experience that takes you on a journey of discovery through Dubai's heritage and culture. It is also UAE's first digital art theater that offers a truly unique immersive experience to its visitors. Using state-of-the-art technology. Visitors can enjoy an interactive tour of Dubai's iconic landmarks and buildings in a virtual reality environment.
3. Sharjah Art Museum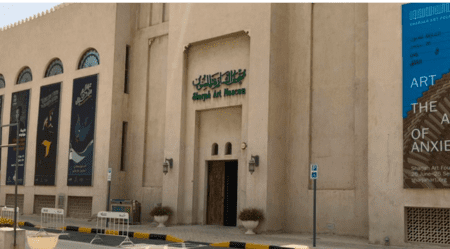 The Sharjah Art Museum is the best place to appreciate art in UAE. Established in 1995 under the Art Directorate of the Department of Culture & Inform engaging communities, it has been a major hub for arts and culture. Moreover, the museum has a collection of over 4,000 works of art from different eras and countries. It also hosts various exhibitions throughout the year.
Related Article: Free things to do in Doha: 10 fun activities that won't break the bank
4. Jamel Arts Centre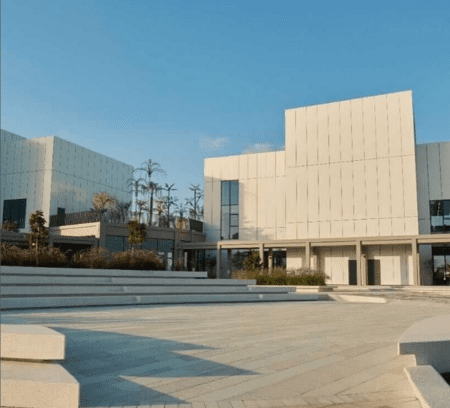 The Jameel Arts Centre is one of the most popular places to appreciate art in the UAE. It is an independent institution dedicated to exhibiting contemporary art to the public. The center hosts a range of exhibitions, workshops, artist talks, lectures, and other events throughout the year. Furthermore, the exhibitions are focused on showcasing emerging and established artists from around the world. It also offers residencies for artists who want to showcase their work in Dubai or just want to get away from their home country for a while.
Related Article: Why Dubai museums are a must-visit
5. Infinity des Lumières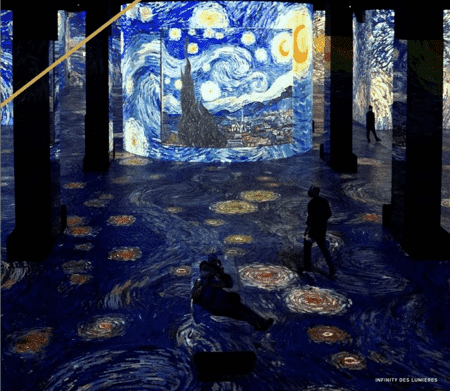 Get Infinity des Lumières tickets
The Infinity des Lumières is an impressive project that opened in 2021. It is a new art installation that will be located in the Dubai Mall. The Infinity des Lumières, which means "infinite lights", is a light installation created by Culturespaces. The installation will consist of hundreds of light fixtures and it is designed to provide the viewer with a sense of awe and wonder while they are looking at it.
Related Article: 10 must-visit places in Abu Dhabi for an unforgettable experience
6. Manarat Al Saadiyat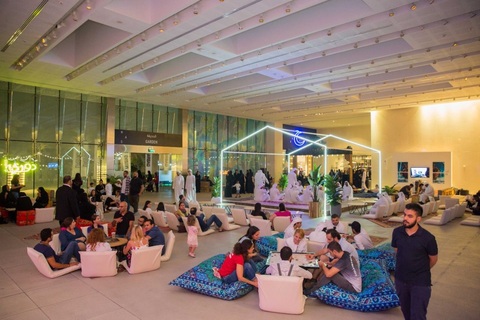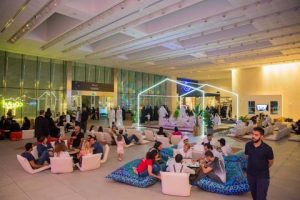 Discover exhibitions, talks, movies, and more at Manarat Al Saadiyat on Abu Dhabi's Saadiyat Island. This cultural hub is a great place for relaxation and exploration of the arts. We celebrate Abu Dhabi's diversity and creativity and support local art projects. Moreover, their goal is to create a space for people to engage in creative experiences. Furthermore, this will include exhibitions by international and UAE artists, special events, art fairs, panel discussions, workshops, and educational programs.
Related Article: Exciting Outdoor Activities In Dubai To Experience The Thrill
If you are an art enthusiast who appreciates all forms of art, you will love the digital and art museums in the UAE. These museums feature a variety of art forms, from traditional to contemporary. Moreover, to experience the best art in UAE, book your tickets with TicketsToDo!