Consider this a nifty little travel checklist so that you don't miss out on any essentials when you're going to Qatar. From the dos' and don'ts of Qatar safety laws, getting around the city, where to go in Doha – we've got your back! To help you avoid any stressful situation, we've created a downloadable Qatar travel packing checklist that you need to check it out. This checklist will help you keep track of what you need to pack, so you can focus on enjoying your trip.
TicketsToDo is an enthralling one-stop ticket booking platform that will assist you in discovering extraordinary tours, attractions, and activities. It aims to provide the best online booking experience possible by bringing top-rated destinations under its umbrella. From comprehensive city tours to desert safaris, yacht charters, sightseeing tours, cruises, water parks, and much more.
The Ultimate Qatar Travel Checklist: What To Pack, See, And Do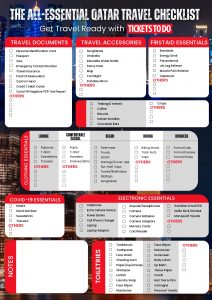 Click here to download the all-essential Qatar checklist
What are the Top 5 Reasons to Visit Qatar?
With its abundant sunshine, miles of pristine beaches, luxury hotels and resorts, and rich cultural heritage, Qatar is a top tourist destination. And with the 2022 FIFA World Cup just around the corner, now is the perfect time to start planning a trip to this Arabian powerplace.
Here are the top 5 reasons to visit Qatar in 2022:
1. To experience Arabian culture and hospitality at its finest.
2. To see the world's biggest sporting event – the FIFA World Cup.
3. To stay in luxury accommodation and enjoy world-class facilities.
4. To shop luxuriously in Qatar's many malls and souqs.
5. To experience Qatar's natural beauty, from desert landscapes to island oases.
Related: COVID-19 in Qatar
How to Get Around Qatar in 5 Simple Steps!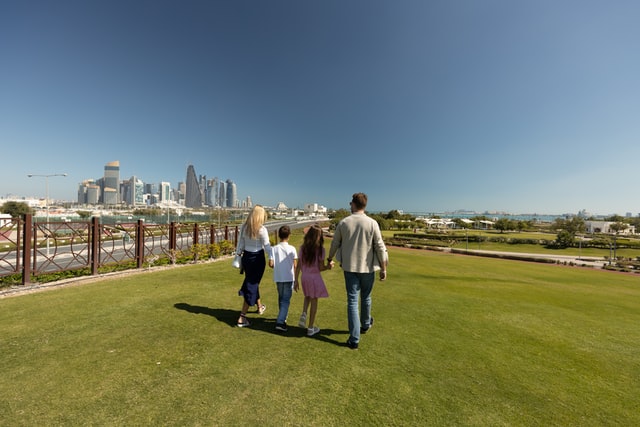 There are a few things you need to know in order to get around the country easily and efficiently. Here are 5 simple steps to follow:
1. Check the Qatar travel checklist: Before you travel to Qatar, be sure to check the Qatar public transit guide, to ensure you have all the necessary documents and items. This will make the process of getting around much smoother.
2. Use Qatar travel hacks: There are a few Qatar travel hacks that can make your life easier when traveling around the country. For example, use your phone's GPS to avoid getting lost, and download a map of Qatar in advance so you can plan your route.
3. Know the bus system: The bus system in Qatar is extensive and efficient, so make sure you know how it works before you travel. This will make getting around much simpler.
4. Use taxis: Taxis are a great way to get around Qatar, especially if you're not familiar with the bus system. Just be sure to agree on a price with the driver before you get in, to avoid any surprises.
5. Rent a car: If you want the freedom to explore Qatar at your own pace, then renting a car is the way to go. Just be sure to familiarize yourself with the local traffic laws before hitting the road.
Follow these simple steps and you'll have no trouble getting around Qatar with ease.
11 Things You Should Know Before Visiting Qatar !!!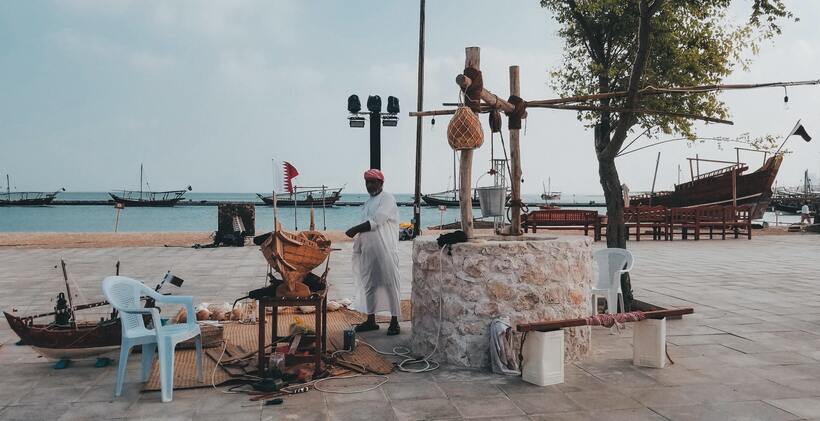 Here are just a few of the things to know before making your travel trip list:
1. The climate in Qatar is very hot and humid, so be sure to pack plenty of sunscreens.
2. Qatar has strict laws regarding alcohol and public decency, so it's important to be respectful of local customs.
3. Doha, Qatar's capital city, is home to some of the best shopping, dining, and nightlife in the country.
4. The FIFA World Cup 2022 will be held in Qatar, so if you're a soccer fan, this is the perfect time to visit!
5. Doha is also home to some of the best hotels in the world, so if you're looking for luxury, you'll find it here.
6. There are many things to do in Doha from shopping to exploring the city's many museums. Be sure to check out the Qatar National Museum and the Museum of Islamic Art.
7. Doha is also home to many great restaurants, serving both local and international cuisine. If you are looking for a good meal, you will definitely find it in Doha. Here are our recommendations on the 10 must-try food in Qatar.
8. Qatar is a safe country to visit. There is very little crime and the streets are well-lit at night.
9. Qatar is a very diverse country, with people from all over the world living and working here. You will find people from all walks of life in Qatar.
10. From UNESCO World Heritage Sites like Al Zubarah to Al Jassasiya Rock Carvings, the country is filled with history and culture. Learn more about the 7 great weekend getaways from Doha worth all the buzz.
11. Nationals of 87 countries are permitted to visit Qatar without a visa for up to 30 or 90 days, depending on their nationality.
Packing checklist: What to pack for Qatar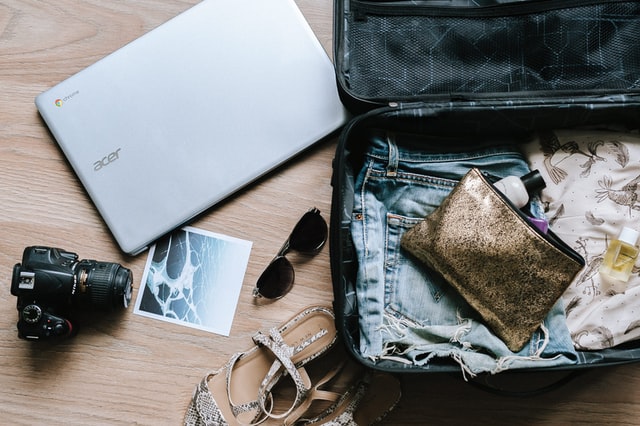 The Qatar World Cup is fast approaching and many people are excited to travel to this Middle Eastern country. In order to make their trip safe and enjoyable, it is important to pack a variety of supplies.
Some of the items that you should consider packing include a copy of your passport, maps, guides of the city (in Arabic and English), sunscreen, sunglasses, a hat or cap, an umbrella or raincoat, water bottles or water purifier tabs (depending on which area you're visiting), food items (such as snacks and fruit), a first aid kit with bandages and painkiller pills.
For clothes, you should consider packing jeans and long pants as well, especially if you plan to visit holy places. Pack light, loose-fitting clothes made of natural fabrics like linen, bamboo, and cotton that will keep you cool and are easier to wash and dry. Try to avoid packing illegal stuff such as alcohol, religious books, pork, or food items containing pork.
What to do and the best places to visit in Qatar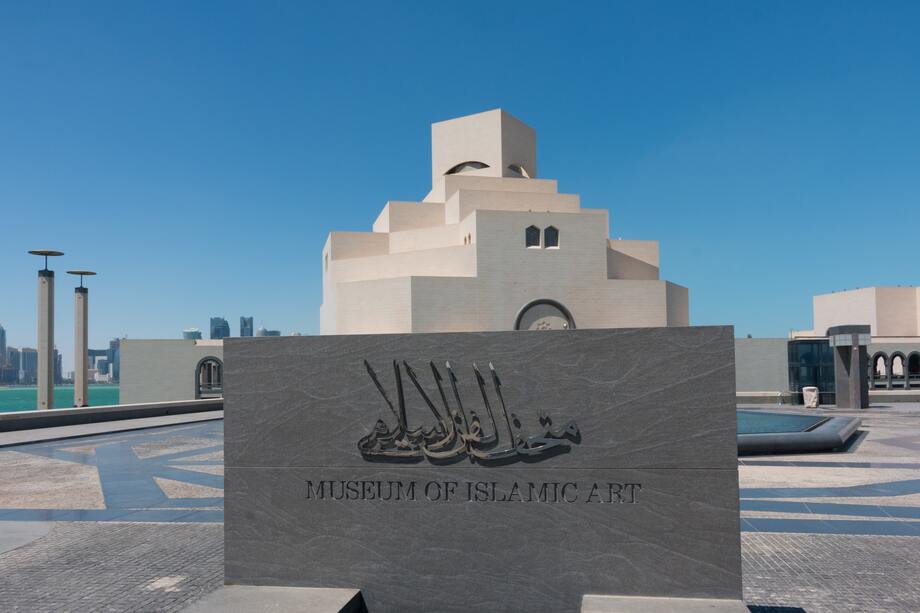 If you're wondering what to do in Qatar, here are some of the best activities and attractions:
Visit the Qatar National Museum: The Qatar National Museum is a must-see for anyone interested in the country's history and culture. Visitors can learn about Qatar's past, present, and future at this world-class museum.
Take a Doha City Tour: A Doha city tour is a great way to see the best of what this vibrant city has to offer. From its stunning skyline to its bustling markets, you'll be sure to enjoy your time in Doha.
Explore Qatar's UNESCO World Heritage Sites: Qatar is home to several UNESCO World Heritage Sites, including the Qatar National Heritage Sites at Al Zubarah and Al Khor. These sites are perfect for anyone interested in Qatar's rich history and culture.
Visit the FIFA World Cup 2022 Stadiums: Qatar is set to host the FIFA World Cup in 2022, and there are already several stunning stadiums under construction. If you're a football fan, you'll want to check out these amazing venues.
Check out Qatar's traditional Architecture: For a taste of Qatar's traditional architecture, be sure to visit the Al Koot Fort and Katara Cultural Village in Doha.
Qatar museums are must visits: The Museum of Islamic Art in Doha is a must-see for anyone interested in Islamic art and culture. The Sheikh Faisal Bin Qassim Al Thani Museum is a great place to learn about Qatar's rich history and culture.
Related article: The ultimate weekend trip to Qatar guide: Stays and attractions
To ensure you have the best Qatar travel experience possible, be sure to plan ahead and book your activities and attractions in Doha with TicketsToDo. This will ensure you don't miss out on any of the amazing things the city has to offer. Plus, it will help you avoid crowds, save money, and make the most of your time in this amazing country.