Museums and cultural institutions offer visitors the chance to explore new cultures and topics. By showcasing carefully curated collections and exhibitions, from ancient artifacts to modern art, these museums showcase the best of Qatar's heritage and offer interesting insights into local life and culture. Here are the best museums in Doha and what makes them worth visiting.
Take your Qatar vacation up a notch with jam-packed activities and adventures! With TicketsToDo you can book your tickets to the most thrilling adventures the city has to offer.
Best museums in Doha
1. Museum of Islamic Art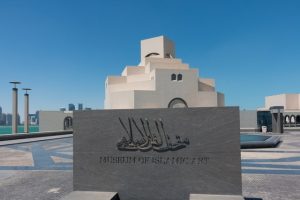 The Museum of Islamic Art (MIA) is located in the historic Al-Shahaniya quarter of Doha. Striving to provide a world-class museum experience for Doha's residents and visitors. The Museum's mission is to strengthen the understanding, appreciation, and knowledge. The museum has been popular even before it opened in 2008. Because it was designed by architect I.M. Pei who also designed Tokyo Tower and Louvre Pyramid in Paris.
It also has respect for Islamic cultures and their diverse artistic traditions, including their historical links with other cultures. It also aims to play a key role in shaping Qatar's future as a cultural capital of Islamic art. The museum displays works from a range of periods and countries which have been donated to it by the Qatar Museums Authority.
2 National Museum of Qatar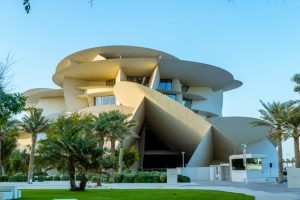 A gem in the heart of Doha, Qatar. The National Museum of Qatar (NMoQ) is one of the most visited tourist destinations in Qatar. The museum displays over 5,000 years of cultural heritage and history with more than 8,000 artifacts on display. The National Museum places a strong emphasis on local culture and history through its exhibition galleries. While upholding some regions as a symbol of global knowledge and heritage.
Related Article: Best beaches in Qatar that you should definitely visit
3. Msheireb Museums
Msheireb Museums is located in the restored traditional courtyard houses of Msheireb. It tells the story of Qatar, its people and its culture from antiquity to the present day. The museum has a collection of traditional Qatari buildings which have been relocated and preserved. The four heritage houses include: Bin Jelmood House, Mohammed Bin Jassim House, Company House, and Radwani House. Each house in the Mshereib Museums is built in a traditional Qatari style, with colonnaded courtyards, typical since the early 19th century.
4. Mathaf: Arab Museum of Modern Art
Mathaf is a museum of modern and contemporary Arab art that was founded in 2010. It is located in a renovated former school building in Education City, established by Qatar Foundation. The museum's collection is one of the largest and most comprehensive collections of its kind. Mathaf seeks to address the questions of "What can we learn about Arab culture through its artistic production?". Including "What are the major themes in Arab art?" by displaying more than 5,000 works throughout eight exhibition galleries, four auditoria and an education centre.
5. Museum of Illusions Doha
The Museum of Illusions Doha offers you a place to escape reality, where your eyes and senses are challenged and refreshed. Are you ready? They offer you an intriguing visual, sensory and educational experience through illusions. Certainly make your journey into the world of illusions a memorable one!
Related Article: Qatar travel plan: A 10 day-itinerary for that perfect getaway
6. Qatar Museums Gallery Al Riwaq
Located next to the Museum of Islamic Art, Qatar Museums Gallery – Al Riwaq is a temporary exhibition space that hosts an exclusive program of exhibitions annually. The gallery first opened its doors in April, 2017 to international acclaim. ALRIWAQ Doha Exhibition Space is a state-of-the-art venue. Showcasing the work of leading local and international contemporary artists.
7.

Sheikh Faisal Bin Qassim Al Thani Museum
The Sheikh Faisal Bin Qassim Al Thani Museum is one of Qatar's most important cultural institutions. The museum was founded in 1998 by Sheikh Faisal Bin Qassim Al Thani. One of the country's most prominent businessmen and art collectors. The museum is home to over 15,000 items, from ancient pottery to contemporary paintings. The collection covers a wide range of periods and styles, from Islamic art to modernist sculpture.
8. Arab Postal Stamp Museum
The Arab Postal Stamp Museum, located in Katara Cultural Village, Doha, is the first and only museum of its kind in the region. Established in 2010, it holds a multi-themed stamp collection which covers 22 Arab countries. The museum offers monthly exhibitions on different postal themes, as well as a range of educational activities for both students and adults. It also houses a philatelic shop where visitors can purchase stamps and other postal memorabilia.
Related Article: Free things to do in Doha: 10 fun activities that won't break the bank
9. 3-2-1 Qatar Olympic and Sports Museum
When Qatar won the right to host the 2022 soccer World Cup. It also gained the opportunity to build something else: a national sports museum. Construction on the 3-2-1 Qatar Olympic and Sports Museum began in 2016. And it is slated to open this year, in time for the World Cup. The museum will be 130,000 square feet. Housing both permanent and temporary exhibitions. The museum tells the story of Qatar's journey to become a sporting powerhouse. It is currently the member of the Olympic Museum Network which unites 22 Olympic museums worldwide.
10. Fire Station Museum
The Fire Station Museum, Doha is a contemporary art space is committed to supporting artists through their artists in residence programs. Plus they also engage the local communities by providing opportunities and events, like exhibitions and public programs. The building was originally built in 1982 as the home of the first civil defense authority in Qatar. But it was repurposed in 2014 to host the Fire Station: Artist in Residence, Ibrahim Al-Jaida. The architect who led the project preserved the original details of the building and its tower.
Related Article: From museums to desert activities, here are the top 10 things to do in Qatar
One of the best ways to learn about the culture and story behind a city is by visiting their museums. If you're ever in Qatar, be sure to check out these best museums in Doha for a memorable experience. For fun recreational activities in Doha book your tickets with TicketsToDo!