Within a few months of easing restrictions, Qatar reinforced mandatory face masks in closed public places as of July 2022.
The government's decision comes after the reports of coronavirus development in the country soon after masks were scrapped off. Mandatory masks were limited only to health institutions and public transport. However, citizens had to upload their health status on EHTERAZ app on their mobiles. Even tourists now will have to show their health status as green on EHTERAZ app to gain access to public spaces and public transport. A mandatory negative PCR test is a must-submit on arrival for visitors taken not more than 48 hours before departure.​Unvaccinated or non-immune visitors will not be allowed entry to Qatar.
As per the EHTERAZ app, for the GCC residents, a visitor who meets the immunity criteria is exempted from online registration and is required to proceed with Rapid Antigen Test within 24 hours of arrival in Qatar. As for the EU residents, COVPass health app is required for the exemption and a Rapid Antigen Test within 24 hours.
Related: Things to do in Qatar
COVID19 in Qatar and FIFA 2022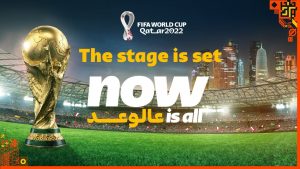 The World Health Organization, the State of Qatar, and FIFA have come together to ensure a safe environment for all visitors and citizens. Called the "Healthy FIFA World Cup Qatar 2022" the partnership is committed to:
protecting the health of all those involved in the FIFA World Cup Qatar 2022:
using the FIFA World Cup Qatar 2022 as a platform to promote healthy lifestyles.
creating a blueprint to protect and promote health at future mass gatherings:
strengthen health emergency preparedness and ensure maintenance of precautionary measures for containing infectious diseases, including COVID-19, to keep people safe and healthy;
provide healthy food options inside stadiums and fan zones;
enhance tobacco prevention in stadiums, fan zones, and other areas;
start collaborative agreements with countries to benchmark legacy building activities; and
exchange lessons learned with the International Olympic Committee for Paris 2024 and Milano Cortina 2026.
Is vaccination necessary?
Qatari Prime Minister Sheikh Khalid bin Khalifa bin Abdulaziz Al Thani announced in June that football fans attending the FIFA tournament need to be fully vaccinated against coronavirus. FIFA issued a press release addressing this concern.
"Qatar, as the host country, will provide the safeguards required to protect the health and safety of all involved in the competition. All attendees must follow the travel advice from the Qatari authorities and the latest guidance from the Ministry of Public Health."
Related: Qatar Currency Guide
On the official FIFA site, it is stated that "all ticketholders are required to be fully vaccinated. International travelers should check the travel advice from your chosen airline and your country's government, and follow the guidelines from the State of Qatar's Ministry of Public Health."
While commuting within the city, even on public transport such as taxis, visitors are to wear a mask at all times. "Note that the maximum number of people permitted on services will be fewer than usual to ensure space for social distancing."
A temperature check will be taken before entering the stadium and boarding public transport systems. You will also have to show the status of your EHTERAZ app. "Anyone not able to show a green-colored EHTERAZ will not be allowed to travel on public transport and may not be able to access on-demand transport, so please ensure your phone battery is fully charged."
Reuters reported last year that Qatari officials are in talks to secure one million doses of vaccines to ensure a successful FIFA event. "We are currently negotiating with a company to provide one million doses of COVID-19 vaccines in order to immunize and vaccinate some of those coming to Qatar," said Prime Minister Sheikh Khalid bin Khalifa bin Abdulaziz Al Thani, as reported by the publication. But there has been no update on this.
TicketsToDo requests you to keep yourself up to date with any COVID-19 announcement and updates on the government site State of Qatar's Ministry of Public Health.
Approved Vaccines in Qatar
Pfizer / BioNTech (Comirnaty)
Moderna (SpikeVax)
​AstraZeneca (Covishield / Oxford / Vaxzevria)
Jansen / Johnson & Johnson (only one dose)​
Conditionally approved vaccines
Sinopharm
Sinovac
Sputnik V
​Covaxin​
Travelers vaccinated outside Qatar are required to submit the original vaccine certificate either in Arabic or English language as proof. The document needs to contain the following information:
o The name of the traveler must be identical to that on the passport.
o Doses and dates of vaccine given (one dose for Jansen vaccine and two doses for other vaccines).
o Type/name of the vaccine.
o The serial number of the vaccine batch and QR code
How to ensure COVID-19 safe travel to Qatar?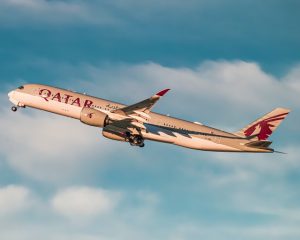 Stay updated on latest government announcements. Visit Qatar's Ministry of Public Health and

Centre for Disease Control and Prevention

on a regular basis. CDC recommends COVID-19 primary vaccines for everyone aged 6 months and older, and COVID-19 boosters for everyone aged 5 years and older, if eligible.

Get your original COVID-19 vaccination certificates.

Check with your doctor if it is safe for you to travel.

Check your airlines requirement for ensuring safety.

Wear masks at all times.

Get tested 48 hours prior to your travel. A negative pre-travel PCR test from the country of origin is a must-submit for visitors.

Check Qatar's requirements on arrival.
Check all the general policies on travel to Qatar here.