If you find yourself with only 48 hours to spare in Doha, don't despair! Whether you're looking to shop 'til you drop, explore Qatar's rich culture, or simply relax in luxury, here's how to make the most of your 48 hours in Doha.
Let's make your time here in Doha more memorable with the list of the best things to do in Doha. Choose the right activities with TicketsToDo, your online ticket-booking portal that has the best things to do in any city worldwide!
Planning your trip: 48 hours in Doha or less
Day 1- Morning
1. Start your day with a healthy meal at Twisted Olive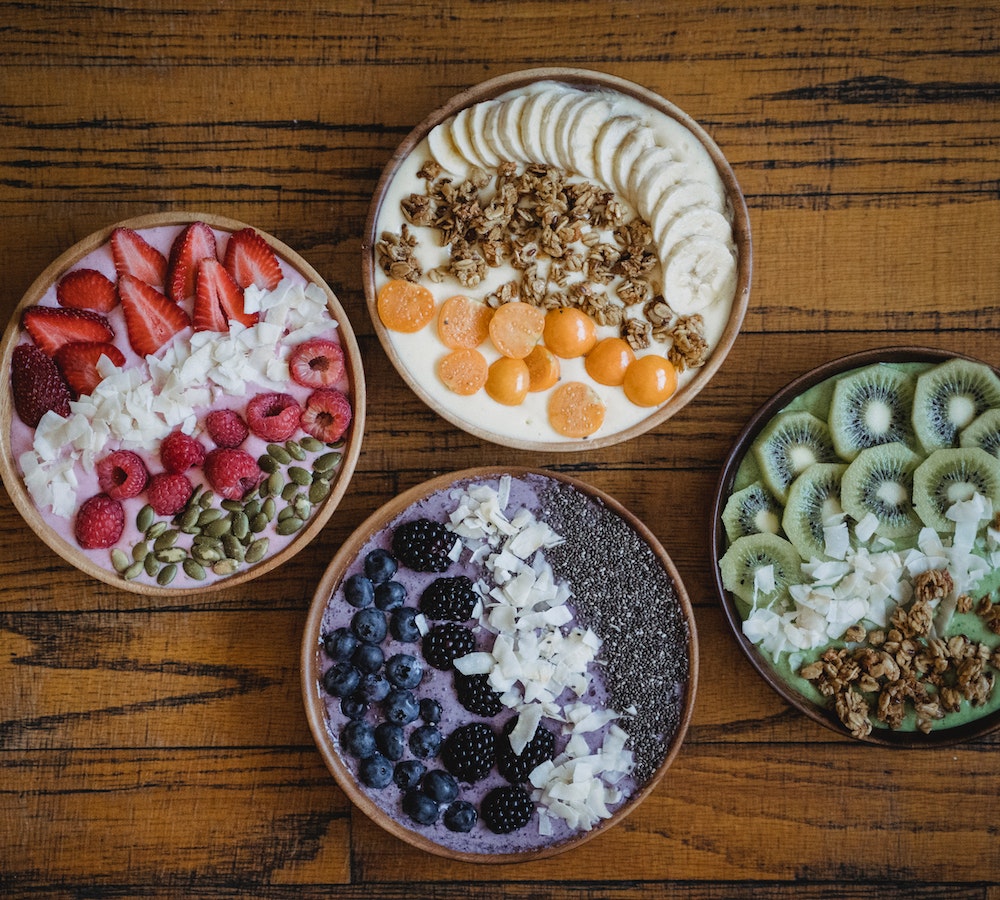 Time: 8:00 AM – 9:00 AM
When it comes to food, Doha has a lot to offer. From street food to Michelin-star restaurants, there is something for everyone. If you're looking for a healthy start to your day, Twisted Olive will catch your attention. Situated at Burj Doha, Al Corniche, Twisted Olive is the perfect place to enjoy a healthy meal or pick up some early snacks. The menu offers a variety of breakfast bowls, freshly baked croissants, and Marrakesh crispy halloumi, as well as a selection of sandwiches, salads, and wraps. With its convenient location and healthy options, Twisted Olive is the perfect place to start your day if you're looking to make the most of your limited morning hour.
Related Article: The complete guide to 48 hours in Dubai and what you should Dubai
2. Take the Doha City tours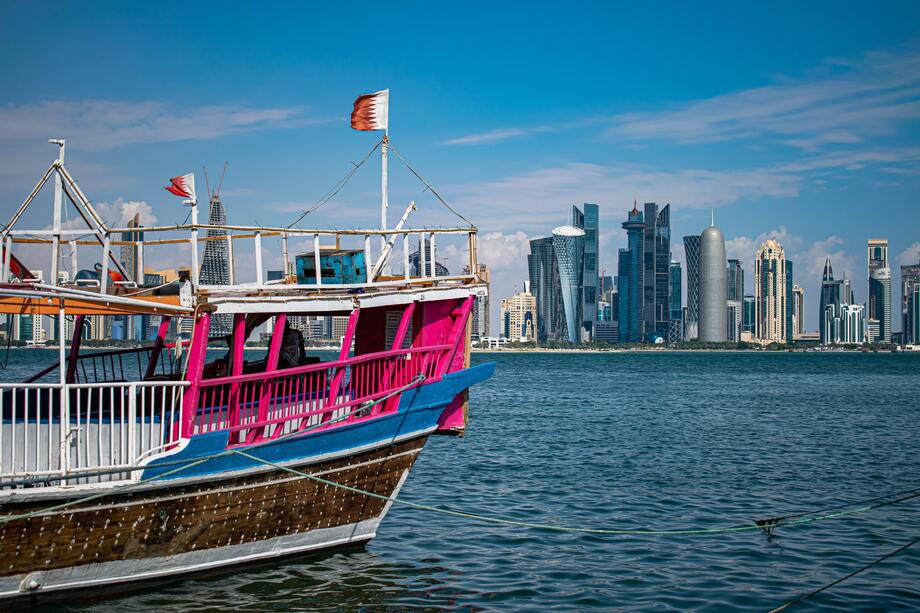 Time: 9:00 AM – 1 PM
If you want to explore the real Doha and its unique culture, the best way to do it is by taking one of the Doha City tours from TicketsToDo. This 4-hour tour will take you through all the major landmarks and attractions of Doha. That includes the Museum of Islamic Art, the Islamic Art Park, the Katara Cultural Village, the West Bay Area, the Qatar National Convention Centre, and Souq Waqif. You'll also get to experience the traditional souq or marketplace, and see how the locals live and work.
The Doha City tour is the perfect way to get an introduction to this fascinating city. So book your tickets today and get ready to explore Doha like never before!
Related Article: The ultimate weekend trip to Qatar guide: Stays and attractions
If the Doha City tour isn't for you at least visit the two most famous attractions in Doha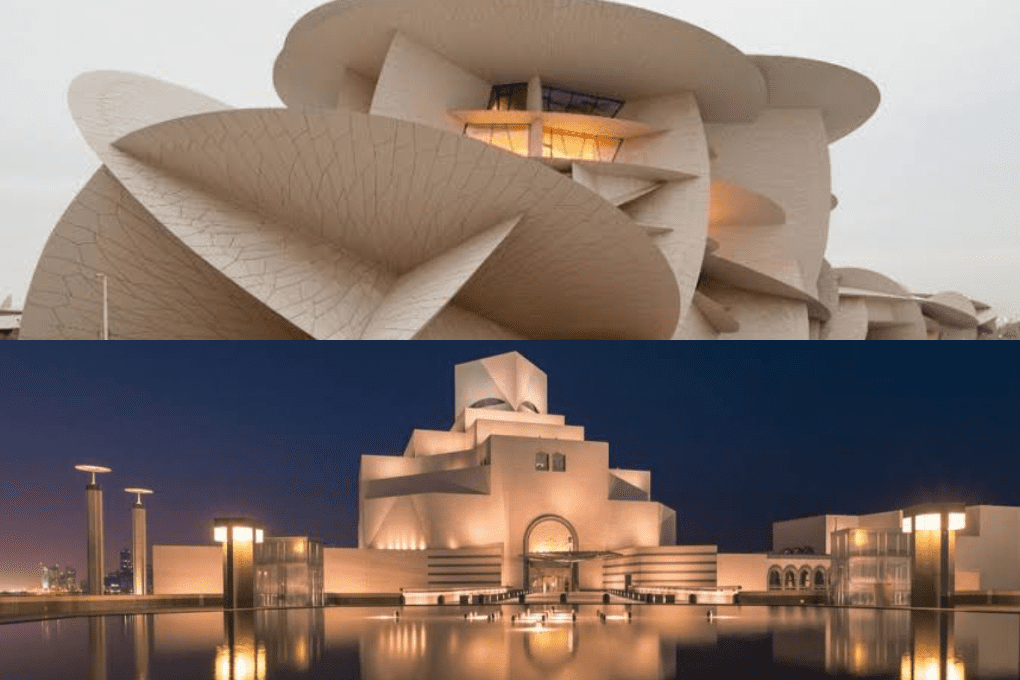 Time: 11 AM – 1 PM
The distance between the two attractions is about 1.3 km.
No trip to Qatar would be complete without a visit to the National Museum of Qatar and the Museum of Islamic Art. These two world-renowned museums offer a wealth of knowledge and history about Qatar and the Islamic world.
The National Museum of Qatar is located on the Corniche in Doha and is a must-see for anyone interested in the history and culture of Qatar. The museum is spread over 22 galleries and covers everything from the prehistoric era to the present day. Highlights include the Qatar Rare Finds Gallery, which houses some of the most unique and valuable artifacts in the museum's collection, and the Qatar Family Gallery, which tells the story of the Al Thani family, the ruling family of Qatar.
The Museum of Islamic Art is located on the waterfront in Doha and is home to one of the world's largest collections of Islamic art, with over 14,000 pieces on display. The museum's collection includes textiles, weapons, ceramics, and more. Furthermore, with a total area of 64,000 square meters, it is one of the biggest museums in the area (690,000 sq ft). More than 1,400 artifacts from Asia, Africa, and Europe are included in the collection.
Related Article: Things to do in Qatar during the FIFA World Cup 2022
3. Visit the biggest mall in Qatar the Villaggio Mall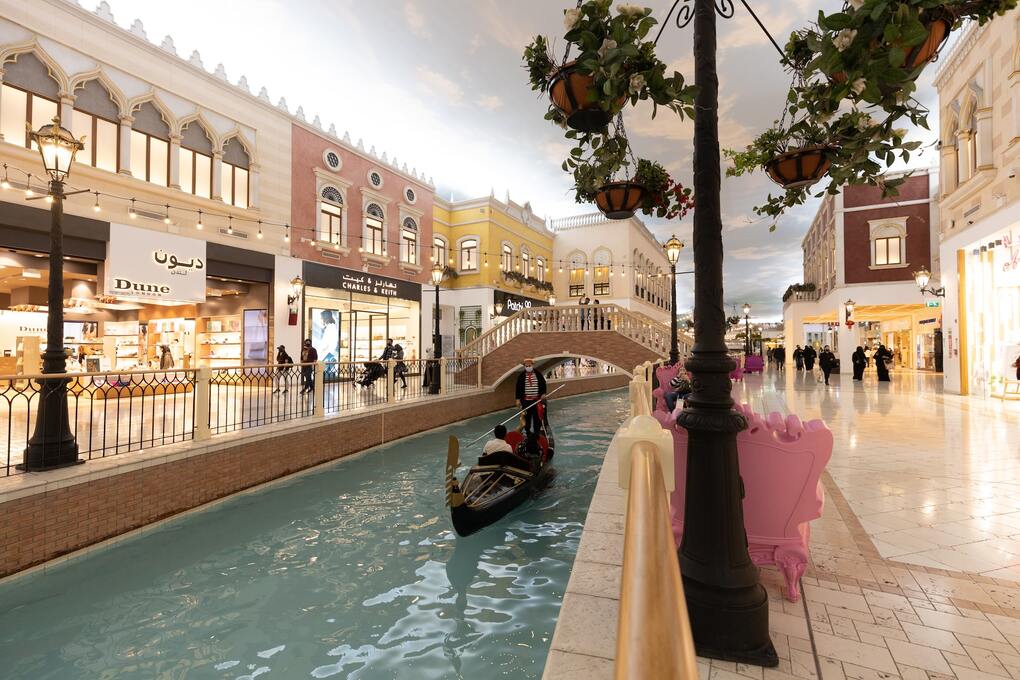 At the Villaggio Mall in Doha, relive Venice! The west side of Doha, the capital city of Qatar, is home to the Villaggio Mall, a shopping center.
Since November 18, 2009, it has been accessible to the general public and is situated on Al Shamal Road. The mall is made up of four floors and covers a total area of 110,000 square meters. It has over 300 retail establishments, including two anchor stores. It also provides a number of amenities, including parking for over 2200 cars, an amphitheater for live performances and events, an ice rink, a children's play area, and a food court with restaurants and coffee shops. A perfect way to spend 48 hours in Doha!
4. End the day shopping at the Souq Waqif and scenic photography at The Pearl Monument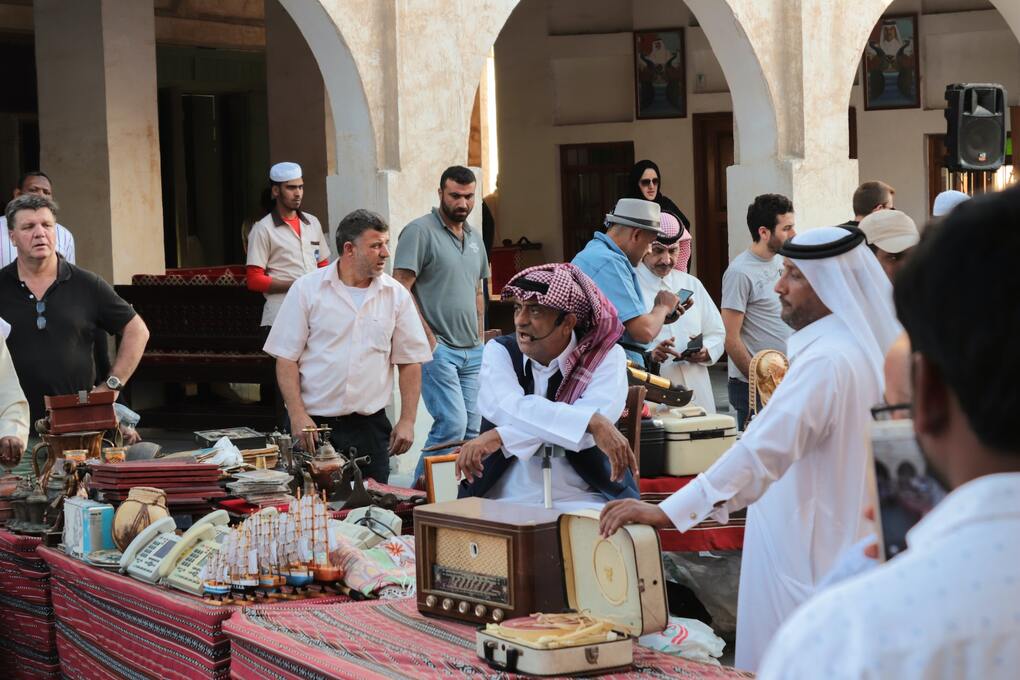 After a long day of exploring Doha, there's no better way to wind down than by visiting the Souq Waqif. This vibrant market is full of spices, fabrics, and other traditional Qatari items. You can also find some great souvenirs to take home with you. And after you're done shopping, be sure to head to The Pearl Monument for some stunning sunset photography. This is the perfect way to end your 24 hours in Doha and make sure you leave with lasting memories.
Related Article: Top Qatar souvenirs you can buy to remember your trip
Day 2 – Morning
1. Visit the Katara Cultural Village and explore the areas nearby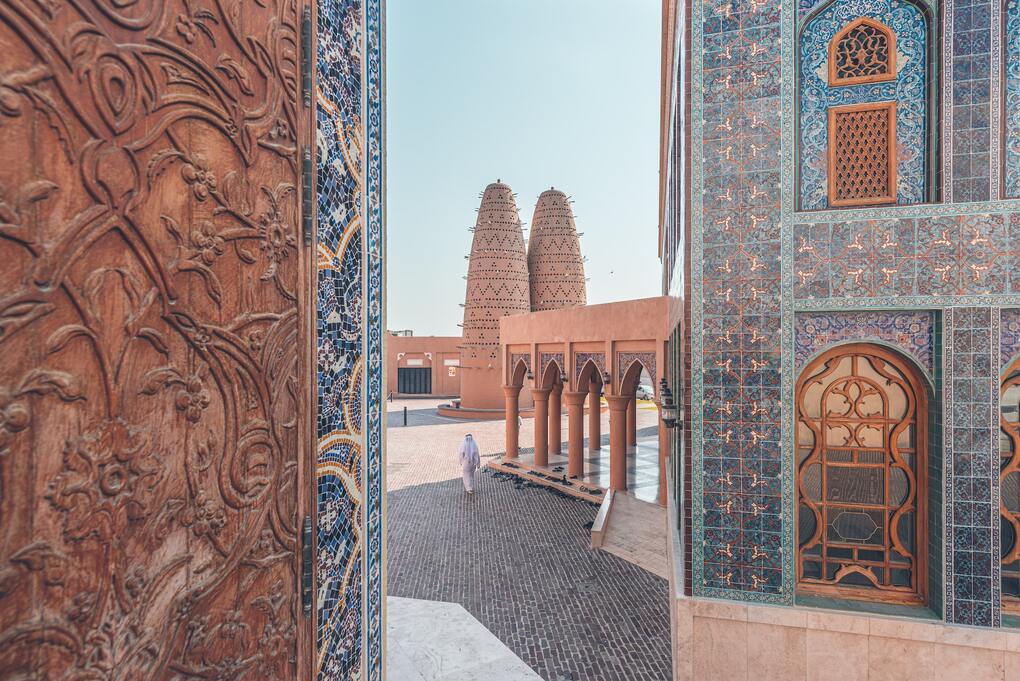 Time: 9:00 AM – 3:00 PM
Katara Cultural Village is a bustling hub of culture and art in Doha, Qatar. It is home to a wide array of cultural institutions, from art galleries and museums to theatres and concert halls. There is also a large selection of restaurants and cafes, as well as a beautiful sandy beach. They include Bayt El Talleh Restaurant, Chapati & Karak Cafe, L'wzaar Sea Food Restaurant, MAMIG Armenian & Lebanese Restaurant, and more. It is a great place to spend a day or two exploring all that Qatar has to offer.
The idea behind Katara was to establish the State of Qatar as a cultural beacon and lighthouse that would radiate through theater, literature, music, visual art, conventions, and exhibitions throughout the Middle East. As a guardian of Qatar's history and traditions and in keeping with the objectives of the Qatar National Vision 2030, Katara also works to raise public awareness of the value of all cultures and civilizations.
With so much to see and do, you're sure to find something that interests you. So whether you're a fan of art or culture, or you're just looking for a great place to eat and relax, be sure to check out Katara Cultural Village. After you've explored the Katara Cultural Village, be sure to visit some of the other attractions in the area, such as the Al Thuraya Planetarium, Katara beach, and Katara Hills.
Day 2- Evening
2. Get the best views of Kayaking at Pearl Qatar.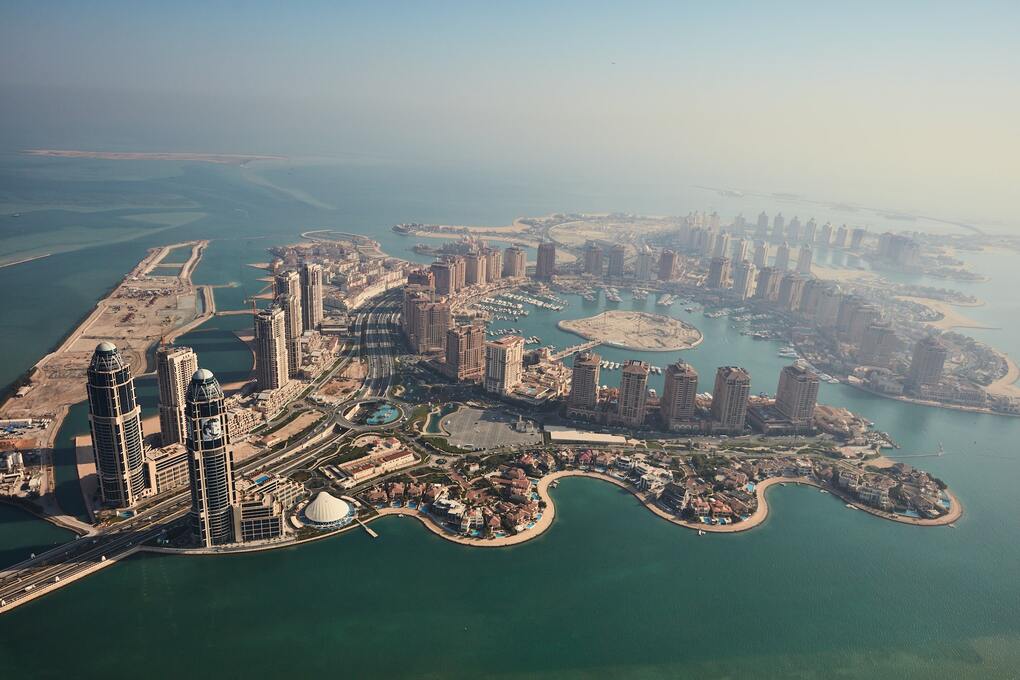 Time: 4:00 PM – 5:30 PM
Kayaking is a great way to explore the beautiful coastline of Qatar. And there's no better place to do it than at Pearl Qatar. With its crystal-clear waters and stunning views, Pearl Qatar is the perfect place to paddle around and take in the sights.
If you're thinking of trying kayaking, Pearl Qatar is the perfect place to do it. Here are some tips on how to get the best views of this amazing place.
1. Rent a kayak from one of the many rental companies around Doha.
2. Start your kayaking adventure early in the morning so you can beat the heat.
3. paddle around the coves and inlets of Pearl Qatar for the best views.
4. Be sure to take a camera so you can capture the amazing views of Qatar's coastline.
The Pearl-Qatar is home to a number of upscale restaurants including Nando's The Pearl Qatar, Yasmine Palace Restaurant, Debs W Remman, and Carluccio's.
3. End your day at the Doha Festival City mall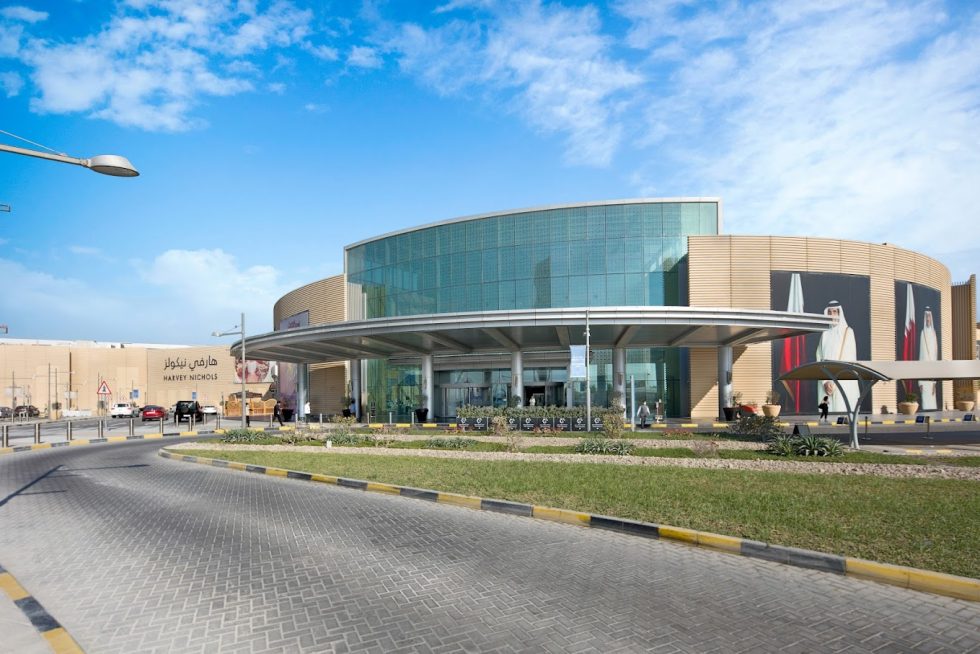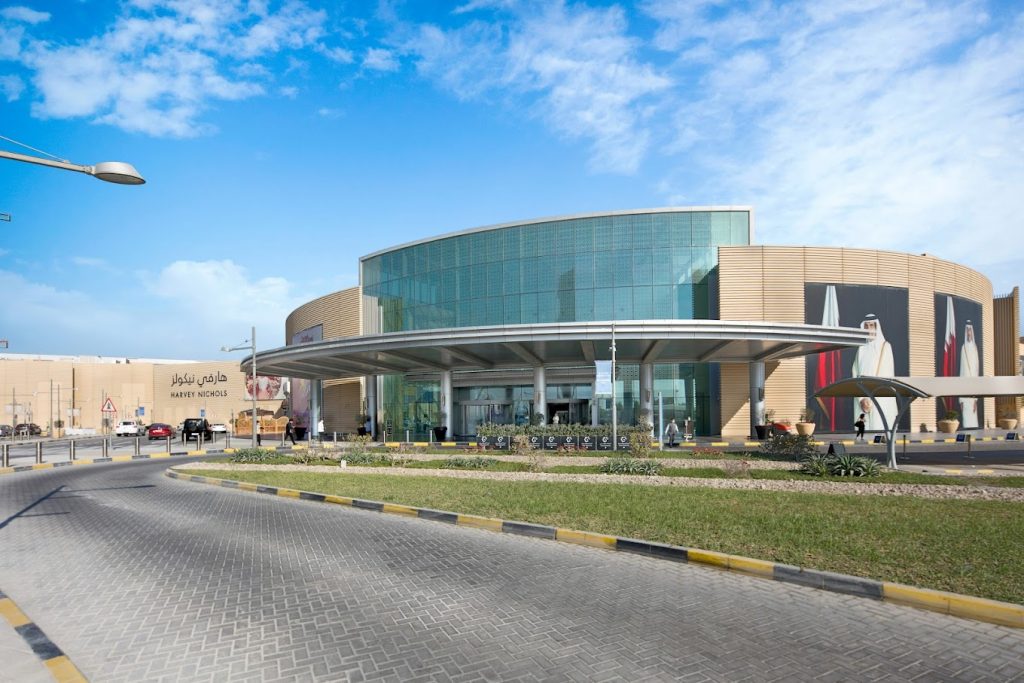 Qatar's premier destination for dining, shopping, and entertainment is Doha Festival City. Just a few of the delightful names in our carefully curated boutique lineup of over 400 stores. Representing the most well-known names in retail are Dior, Harvey Nichols, Charlotte Tilbury, and Kiehl's. It has the most enchanting amusement and theme parks, including Qatar's first indoor snow park Snow Dunes, as well as the region's first VOX 4D cinema complex.
Of course, there is the one and only IKEA in the nation, the first Angry Birds World in the world, Virtuocity, the gaming capital of the Middle East, as well as numerous other amusement parks.
Related Article: Why the kids love Doha Festival City and what makes it so great
So there you have it! A jam-packed 48 hours in Doha. We hope you enjoy it! Visit TicketsToDo for more exciting things to do in Doha or anywhere else in the world. Your online destination for purchasing tickets for events, attractions, tours, and more.