Very few places are as unique as Doha Festival City. This massive entertainment complex has something for everyone, no matter what their age. From the latest movies to rides and attractions, there's something for everyone at this incredible place. But what makes Doha Festival City so great? It is a place where you can play with your favorite video game birdies, an epic online battle, and feel like you're in the Arctic all at a distance apart! Let's take a look at some of the reasons why the kids love this place.
A fun day out with your friends, whether you're a kid or a kid at heart, is something we all want! Are you stuck for ideas for what to do this weekend? TicketsToDo has the best selection of activities in each city! Find what Doha has in store for you.
What is Doha Festival City?
Doha Festival City is Qatar's world-class shopping, dining, and entertainment destination. Dior, Harvey Nichols, Charlotte Tilbury, and Kiehl's are just a few of the delightful names in our well-curated boutique lineup of over 400 stores representing the most renowned brands in retail. It houses the region's first VOX 4D cinema complex and the most enchanting entertainment and theme parks, including Qatar's first indoor snow park. Of course, there's the country's first and only IKEA, the world's first Angry Birds World, the Middle East's gaming capital Virtuocity, and many more fun parks.
What Makes Doha Festival City So Great for Kids?
1. Angry Birds World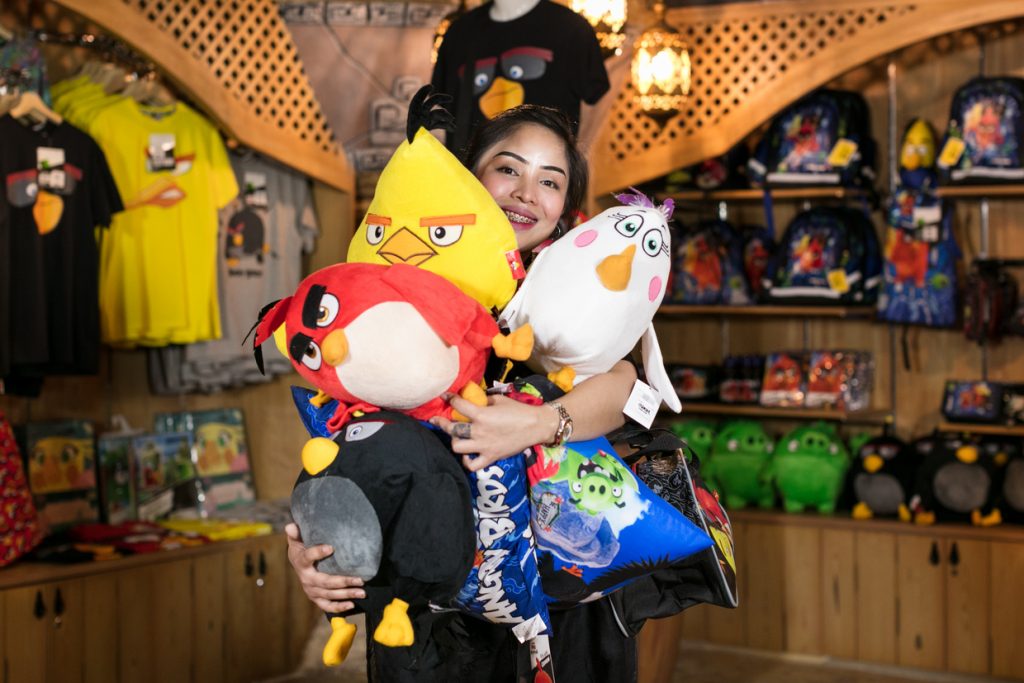 Book Angry Birds World tickets
We are all familiar with the Angry Birds game and now there is an amusement park for it! The theme park is a family-friendly destination, which has 4 zones – indoor, outdoor, arcade, and rides.
The indoor zone is a family-friendly interactive experience that will make you feel like you are inside an Angry Birds game. The outdoor zone offers up an interactive farm full of different types of animals, water features, and a giant playground for kids. Moreover, for all those who love to spend time playing video games, there is the arcade zone with over 100 games available to play on consoles or with your favorite mobile device! And finally, it ends off with the rides zone where you can enjoy everything from go-karts to roller coasters!
Related Article: 10 fun summer activities for kids that will keep them entertained
2. Caboodle Qatar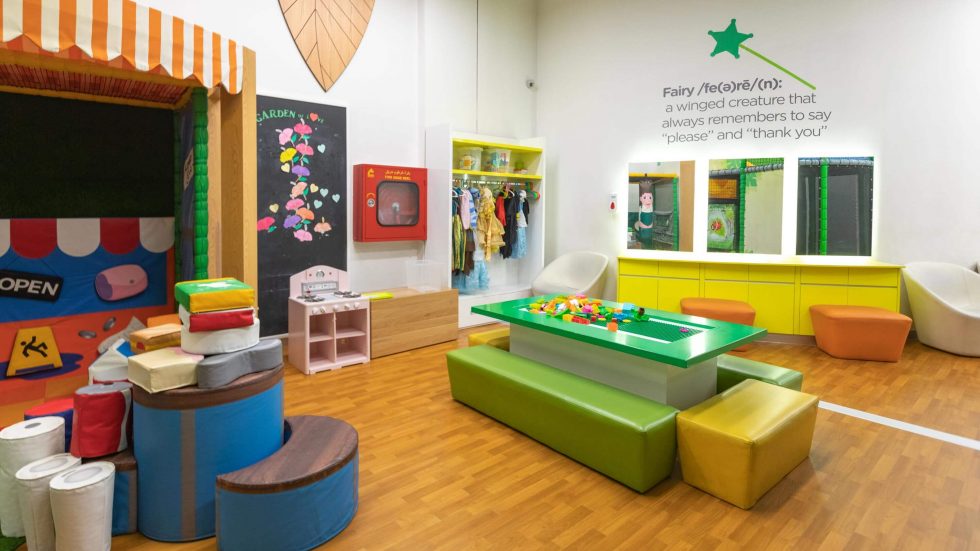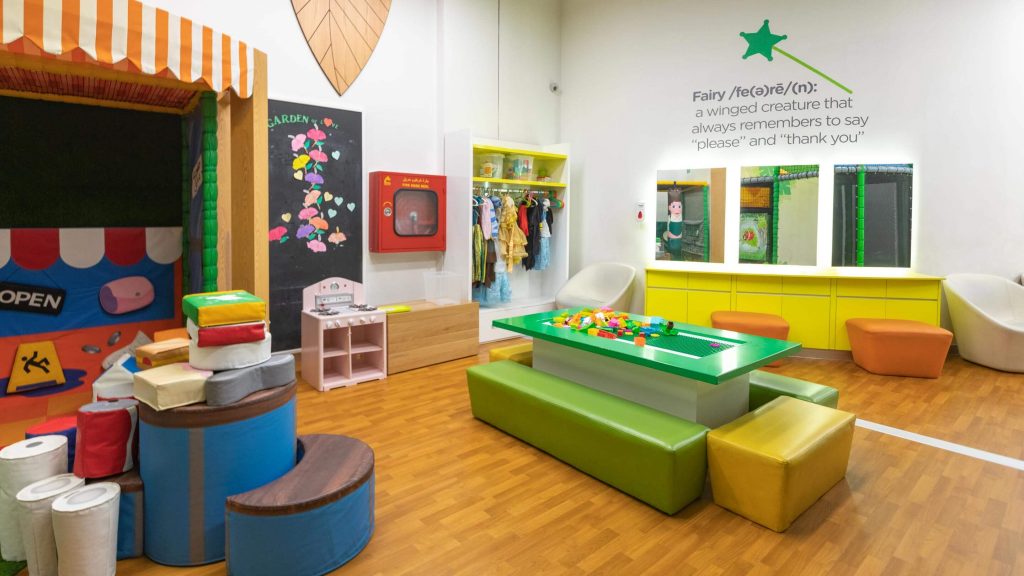 Children in Qatar are lucky to live in a safe and friendly environment that provides them with everything they need to grow and develop. One of the best ways for children to learn is by interacting with their surroundings and experiencing different activities.
For children to learn more about themselves, their interests, and the world around them there is nothing better than exploring play-based learning. To provide more opportunities for children to explore different forms of play Caboodle Qatar is the best place for them! It is an indoor play area for the whole family located in one of Arabian Ranches' most luxurious malls the Doha Festival City Mall.
3. Virtuocity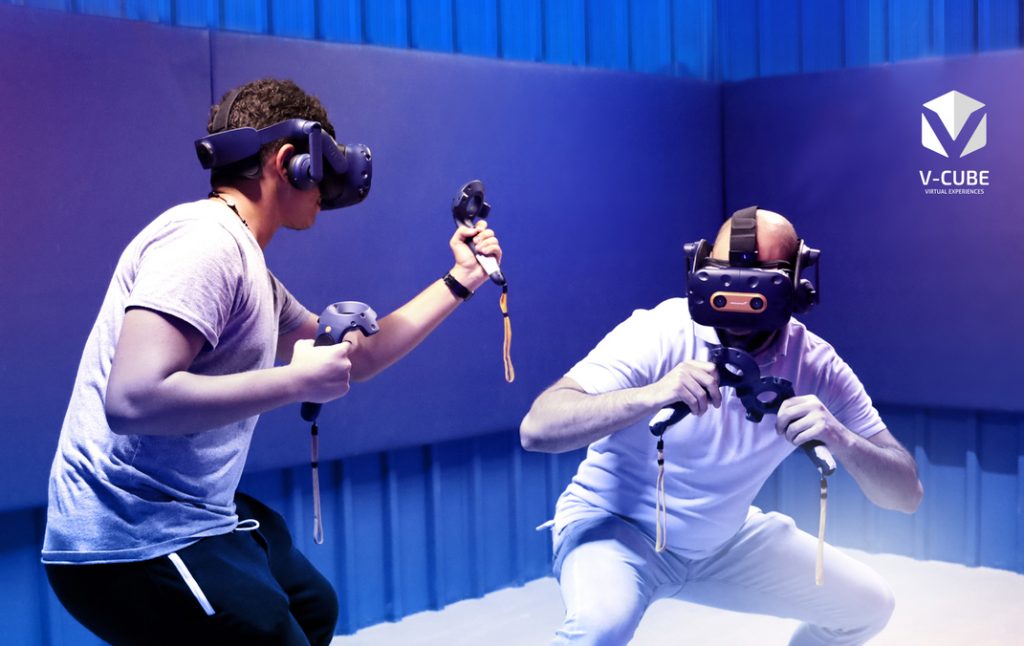 Virtuocity Gaming Theme Park in Qatar promises to be the most advanced and immersive gaming experience ever. With a first-of-its-kind 3-story gaming complex, it is set to give Dubai's cutting-edge Almasia gaming complex a run for its money.
The theme park is designed for all age groups and offers a variety of exciting outdoor activities. It has high-end VR zones, VR Horror Haunt, VR escape rooms, and much more. Virtuocity Theme Park also provides several entertainment facilities which include a cinema, escape games, arcade games, Kids Zone, restaurants, and many more. Do you want an adventure? We promise you'll find it at Virtuocity Gaming Theme Park!
Related Article: Lego Lovers! Your Lego Festival comes to Dubai
4. VOX 4D cinema complex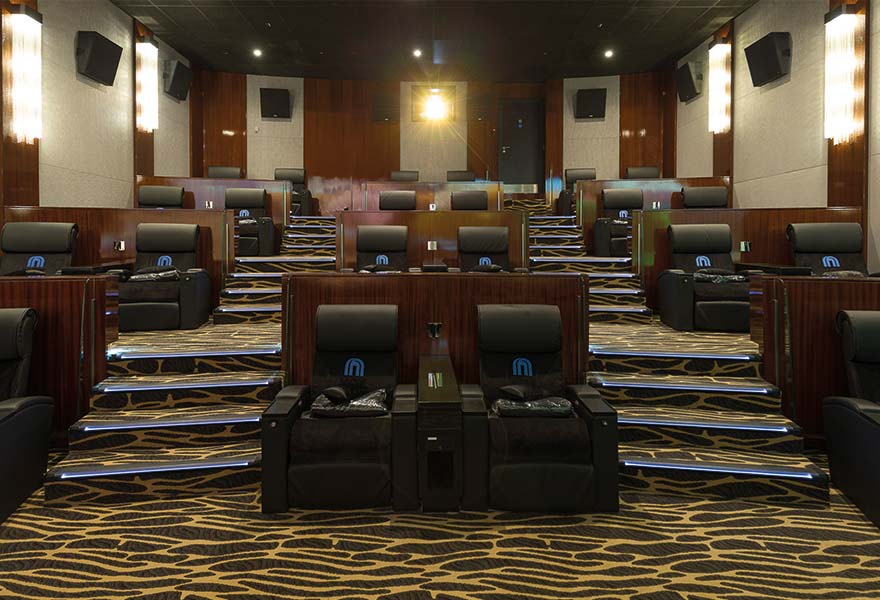 Vox Cinema is a movie theater in Qatar. It is the only theater with an Imax auditorium, an RPX auditorium, and a 3D cinema in Qatar. It features state-of-the-art facilities and amenities that guarantee you a world-class entertainment experience. The cinemas offer something for everyone, whether you're looking for quality and comfort or an immersive experience.
5. Snow Dunes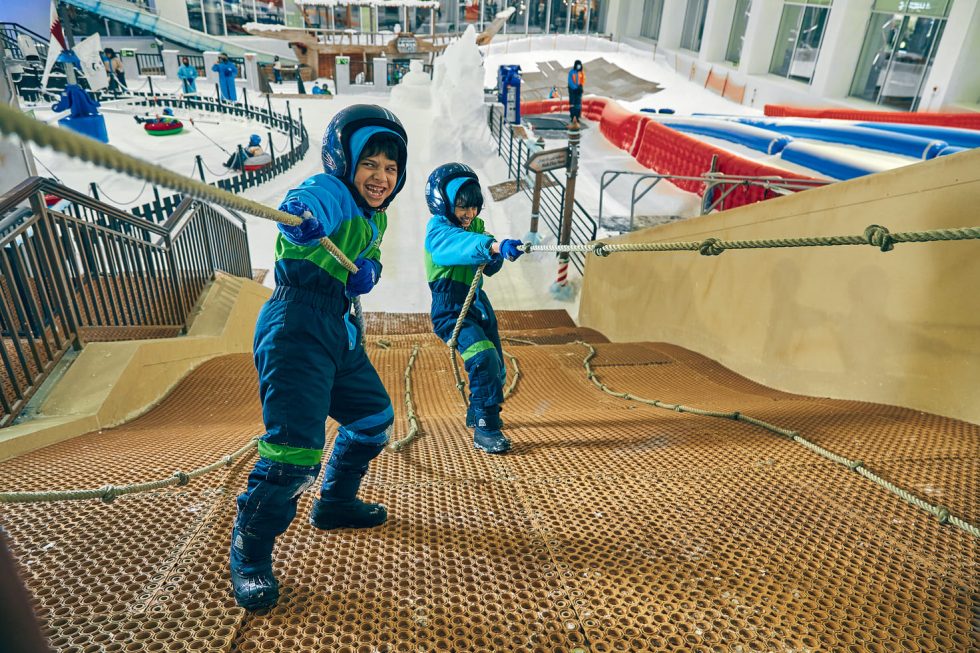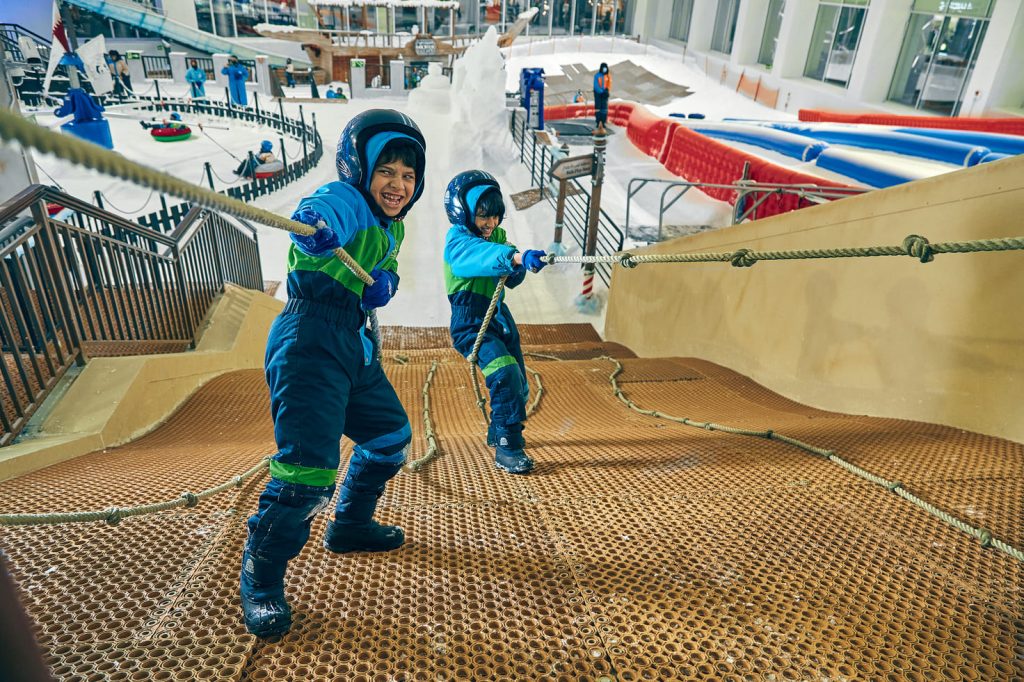 Now is the time to witness a winter-themed park at Doha Festival City Mall. A perfect place for families to have an icy adventure with lots of fun rides and attractions, Snow Dunes Qatar offers everything you need for your winter wonderland. The Snow Dunes Theme Park in Qatar is an unforgettable experience that'll not only get you feeling the excitement and thrill but also give you a chance to explore some of Qatar's most pristine white snow landscapes featuring hills, valleys, and canyons.
Plus, the Snow Dash is a 50-meter-long slide, while the snow slide is a massive slide that you and your friends can race down. There are also a plethora of other slides to choose from, so you're sure to find one that's ideal for you.
Related Article: The perfect camping experience without going anywhere far
So, there you have it! Doha Festival City is a great place for kids of all ages, and there's plenty to do to keep them entertained. Book your tickets to Angry Birds World, Virtuocity, and Snow Dunes with TicketsToDo today!