The Qatar 2022 FIFA World Cup is just around the corner, and with only 126 days to go, it's the perfect time to start planning your adventures in Doha. From exploring Qatar's vibrant culture to soaking up the sun on one of the many beautiful beaches, there's plenty to do in this fascinating country. These 8 wonderful adventures in Doha are the perfect way to get a deeper look at the Gulf nation in a short period of time.
TicketsToDo is the enthralling one-stop ticket booking platform destined to help you explore extraordinary tours, attractions, and activities. It aims to offer an ultimate online booking experience by bringing the top-rated destinations under its podium. From all-embracing city tours, desert safari, yacht charter, sightseeing tours, cruises, water parks, and astonishing more.
Experience Fun & Scenic Adventures in Doha, Qatar
1. Inland Sea Qatar Tours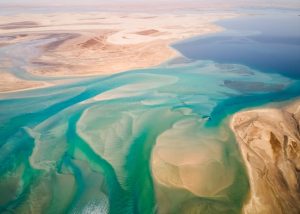 Qatar, a small country in the Middle East, is surrounded by Saudi Arabia, United Arab Emirates and Oman. Qatar is composed of a peninsula and a large number of islands. The capital city is Doha which has a population of 1.7 million people. Qatar is famous for its natural beauty and this makes it one of the best places to visit in the Middle East. Qatar offers many different attractions such as museums, malls, parks and beaches.
If you love the outdoors and scenic adventures, you'll want to book an Inland Sea Qatar tour. This tour takes you through the fascinating Inland Sea, where you'll see plenty of wildlife and stunning scenery. You can even go swimming and snorkeling in the clear blue waters. Inland Sea Qatar Tours also offers day trips to explore more stunning landscapes. That includes Doha's Chronicle or visit one of the local markets where you can shop local souvenirs and more.
2. Doha Scuba Diving
Book Doha Scuba Diving tickets
Doha is the only city in Qatar with a coastline and has some of the most beautiful beaches. Doha Scuba Diving is one of the best adventures you can have in Doha. The Doha Scuba Diving tickets offers dive training as well as introductory dives for beginners to test out their skills before they go on their first professional dive. They also offer a wide range of dives for people who are already professionals and know what they are doing.
If you're looking for something more relaxing, Doha Scuba Diving also offer a range of snorkeling tours around their beach where you'll get to see tropical fish and coral reefs among others!
Related Article: The Best Museums In Doha And What Makes Them Worth Visiting
3. Desert Safari Doha Tours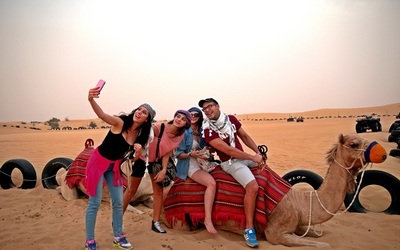 The best way to explore Qatar's picturesque desert is by joining the one-of-a-kind, full-day Desert Safari Tour. Get behind the wheel of your 4X4 and follow your tour guide into the heart of our nation, exploring the traditional Bedouin lifestyle firsthand.
4. Qatar Mangroves Kayaking Tours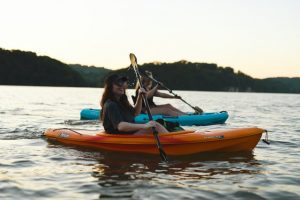 Book Qatar Mangroves Kayaking Tours
The Qatar Mangroves Kayaking Tours in Al Mafjar are a great way to take in the beauty of Qatar and its wildlife. With a guide in your kayak for company, you'll be paddling through the mangroves, hearing all about their history and importance. The tour takes up to two hours and is suitable for beginners.
In today's day and age, there are many different ways to explore nature. Some people like to trek through dense forests or trek up mountains while others prefer kayaking in mangrove forests. You can now see parts of Qatar that you never would have been able to see on your own with these kayaking tours.
Related Article: 7 great weekend getaways from Doha that are completely worth the trip
5. The Pearl Qatar Tours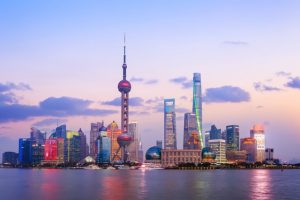 The best way to see Doha and all it has to offer is by booking a Pearl Qatar tour. The tours at TicketsToDo are conducted by professional and knowledgeable guides who are passionate about sharing the history, culture, and beauty of Qatar with our guests. We offer a variety of different Tour options, so whether you're interested in exploring the city, the desert, or even both, we have a Tour that's perfect for you.
And because we want our guests to have the best possible experience, we only use the highest quality equipment and vehicles on our Tours. From city tours to desert safaris, there is something for everyone. So why not start planning your next adventure today?
6. Doha Camel Race Track Tours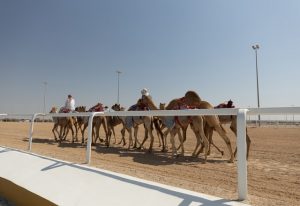 Book Doha Camel Race Track Tours
At the Qatar Racing Club, your family and you can take a tour of the camel race track and get an exclusive first-hand experience of the race track! Camel racing is a popular sport in Qatar, and the Doha Camel Race Track is one of the best places to witness it. The track offers tours for both locals and tourists, so come on down and see what all the fuss is about!
Of course, there are many other adventures you can do in Doha. From diving in the sea to kayaking through the mangroves, don't forget to check out other tours for some exploring excitement!
Related Article: Book the best hotels in Doha for your next vacation
7. Quickie To The Desert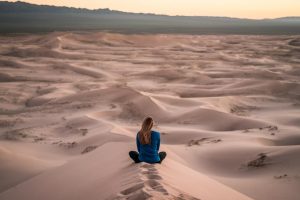 Quickie To The Desert is a tour that provides an opportunity for visitors to experience the desert outside of Doha and interact with the Qatari culture. Tourists are brought to the desert in a 4×4 vehicle and then visited some of its most notable places: traditional Qatari tents, where there is a public restroom facility, fertilizer industries, desert valley with sand dunes, camel race track and finally stop at Pearl Chronicle.
8. Doha City Tours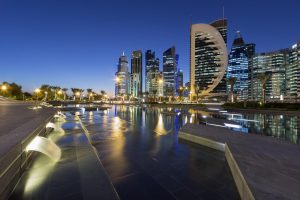 While looking for the best adventures in Doha why not cut to the chase and book a Doha City tours instead? On a Doha City Tour, you'll get to see all the best that the city has to offer, from the ancient markets to the modern skyline. You'll learn about the city's history and get a taste of its culture, all while enjoying the beautiful views.
TicketsToDo offers a variety of city tours that will help you explore Doha like never before. Let us do the job for you! Book your Doha City Tour today and get ready for an adventure you won't soon forget!
Related Article: Free things to do in Doha: 10 fun activities that won't break the bank
From exploring the local culture to enjoying the beautiful landscape, there's something for everyone in Doha. And with activities from TicketsToDo, you can be sure to experience the best of what Doha has to offer. So what are you waiting for? Book your fun and scenic adventure in Doha today!
If you are looking to do some online shopping in Qatar, be sure to check out CouponCodesME. They are the leading coupon codes website in the Middle East and can help you save a lot of money on your purchase.