Theme parks are a staple of a good day out, particularly when the weather is as hot as it gets in Singapore. With the likes of Universal Studios and Sentosa, you're spoilt for choice with theme parks, but there are some hidden gems. Here's a rundown of the best theme parks in Singapore that will absolutely blow you away! Prepare to be impressed as you take on these exciting rides and indulge in all of the captivating attractions!
If you're looking for some great things to do in Singapore, then you'll want to check out TicketsToDo. We've got a great selection of activities and attractions that are sure to make your day. Some of the top things to do in Singapore that you can book through TicketsToDo include Universal Studios Singapore, Sentosa 4D Adventureland, Wild Wild Wet, and more. These are all great places to visit if you're looking for a fun-filled day out.
Book things to do in Singapore
1. Universal Studios Singapore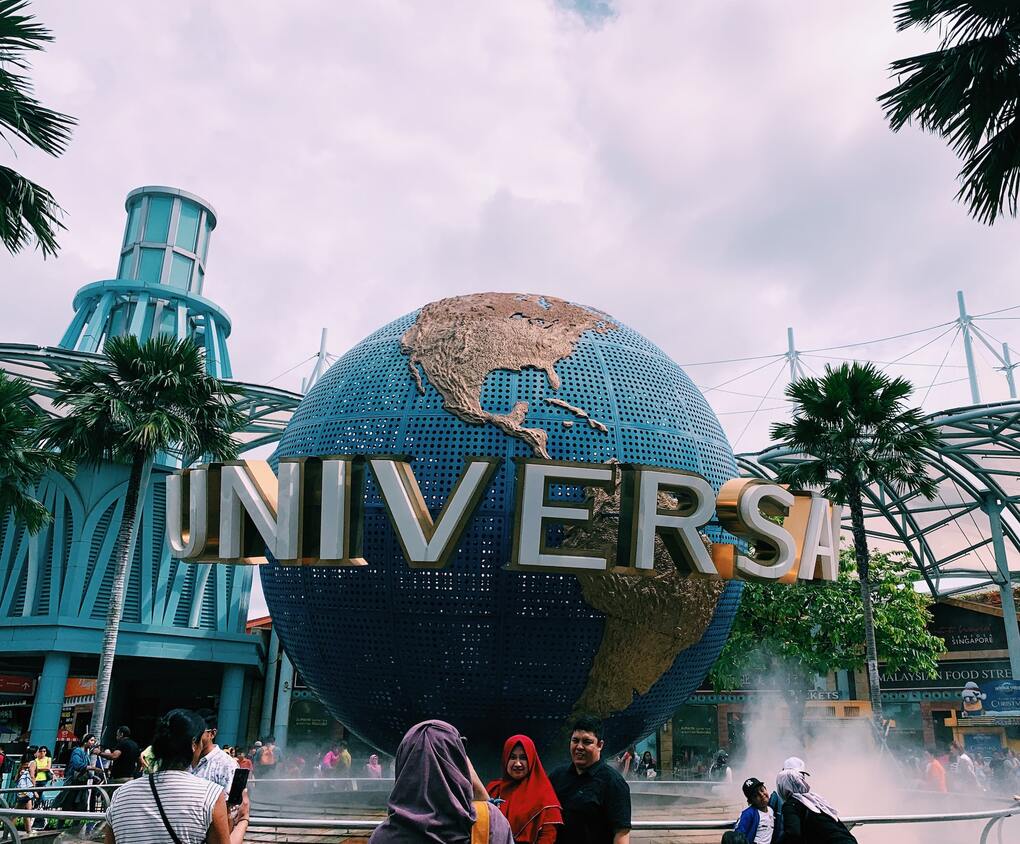 Book Universal Studios tickets
Universal Studios Singapore is a theme park located on Sentosa Island in Singapore. It features seven themed zones and 28 rides, shows, and attractions in total. Themed zones include Hollywood, New York, Sci-Fi City, Ancient Egypt, Lost World, Far Far Away, and Madagascar.
Rides and attractions at Universal Studios Singapore include the Battlestar Galactica roller coaster, the Transformers 3D Battle Ride, the Jurassic Park Rapids Adventure water ride, and the Enchanted Airways junior roller coaster. Shows include the Lights! Camera! Action! Hosted by Steven Spielberg show and the WaterWorld stunt show.
2. Sentosa 4D AdventureLand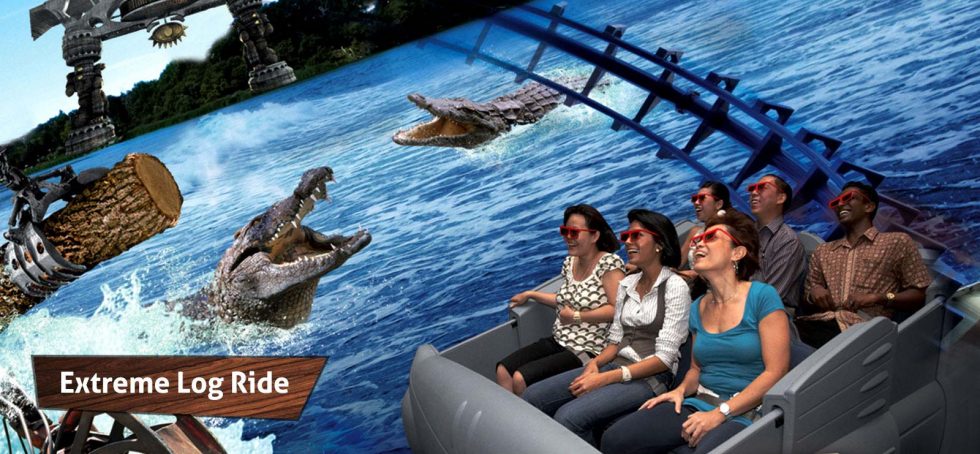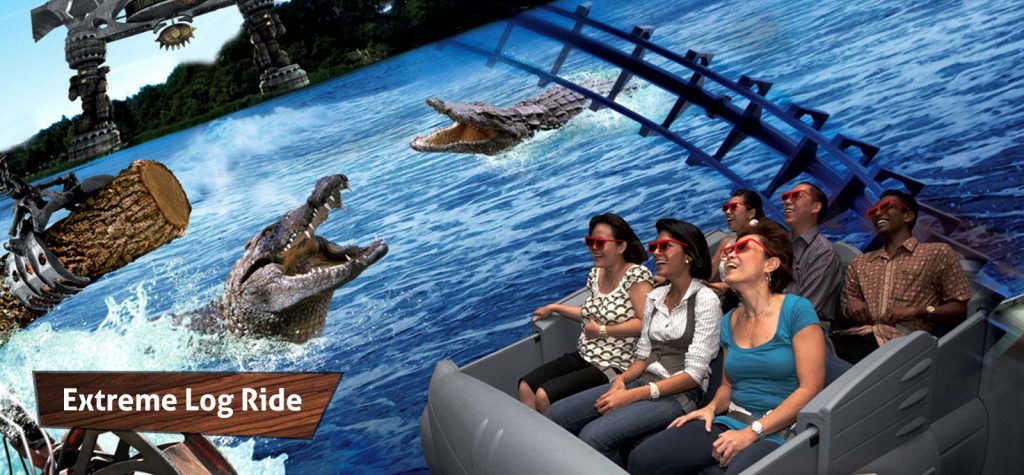 Book Sentosa 4D AdventureLand Tickets
Sentosa 4D AdventureLand is an interactive 4D cinema experience located on Sentosa Island in Singapore. It features four different rides: Journey 2: The Mysterious Island 4D Adventure, Desperados in 4D, Extreme Log Ride 4D+, and Pirates of Treasure Island in 4D.
Journey 2: The Mysterious Island is a 3D movie based on the novel by Jules Verne with added 4D effects such as wind, mist, and scent. Desperados is an action-packed western ride that includes gunfights and a stampede. Extreme Log Ride is a log flume ride with added 4D effects such as water spray and smoke. Pirates of Treasure Island is a pirate-themed ride that includes surprises around every corner.
Related Article: 10 best attractions in Singapore for solo travelers
3. Adventure Cove Waterpark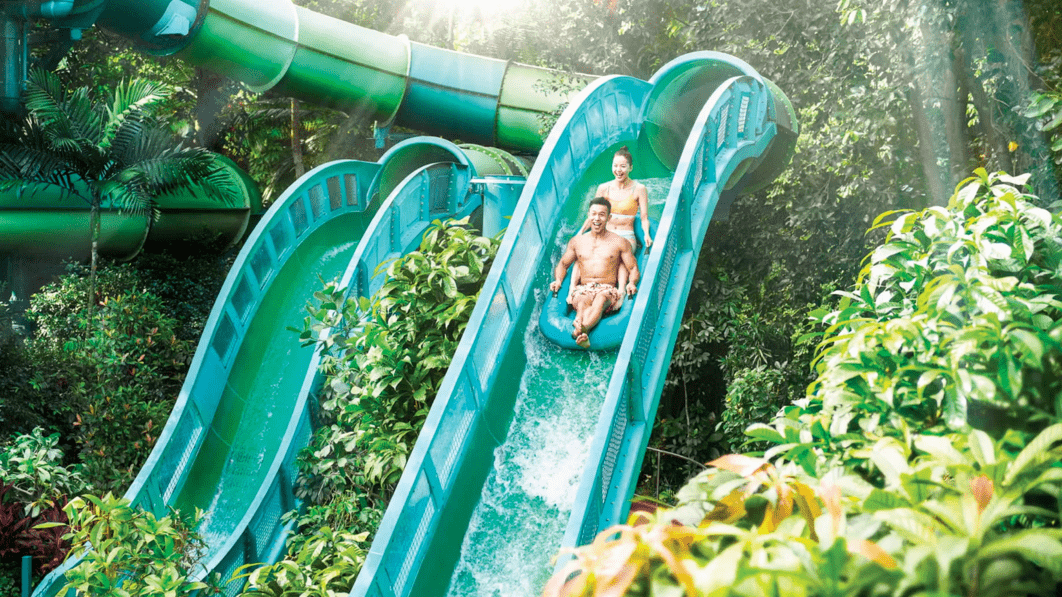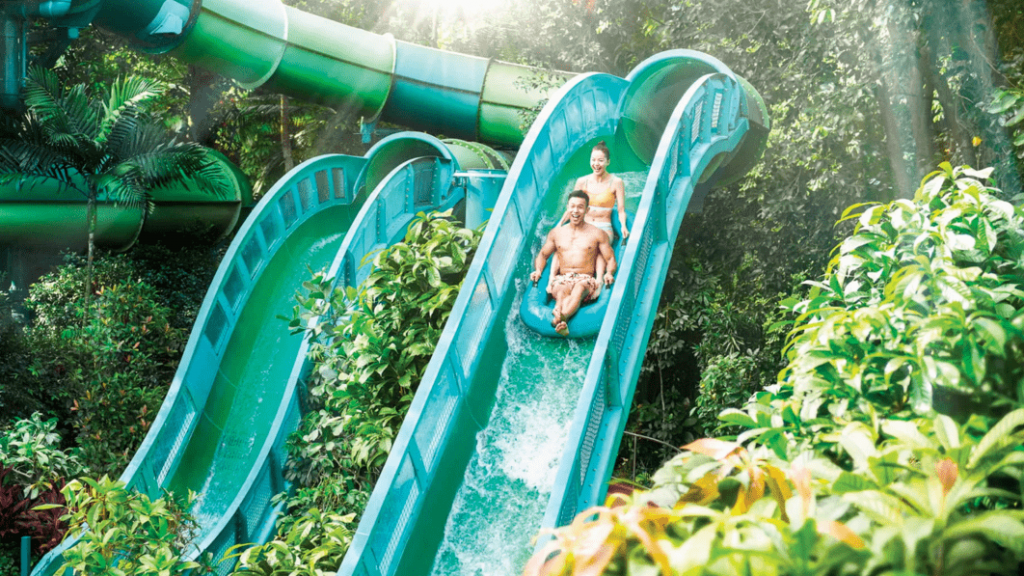 Book Adventure Cove Waterpark tickets
Adventure Cove Waterpark is a water park located on Sentosa Island in Singapore. It features five different areas: Splashworks, Riptide Reef, Bluwater Bay wave pool, Adventure River, and Rainforest Trail. Visitors can cool off with a leisurely tube ride or enjoy a splashtacular wave pool.
Splashworks features slides and play equipment for younger children while Riptide Reef has two large slides for older children and adults. Bluewater Bay is a wave pool with beach volleyball courts while Adventure River takes guests on a slow float through caves and rainforests. The Rainforest Trail is a walking trail with informative displays about the local flora and fauna.
4. HeadRock VR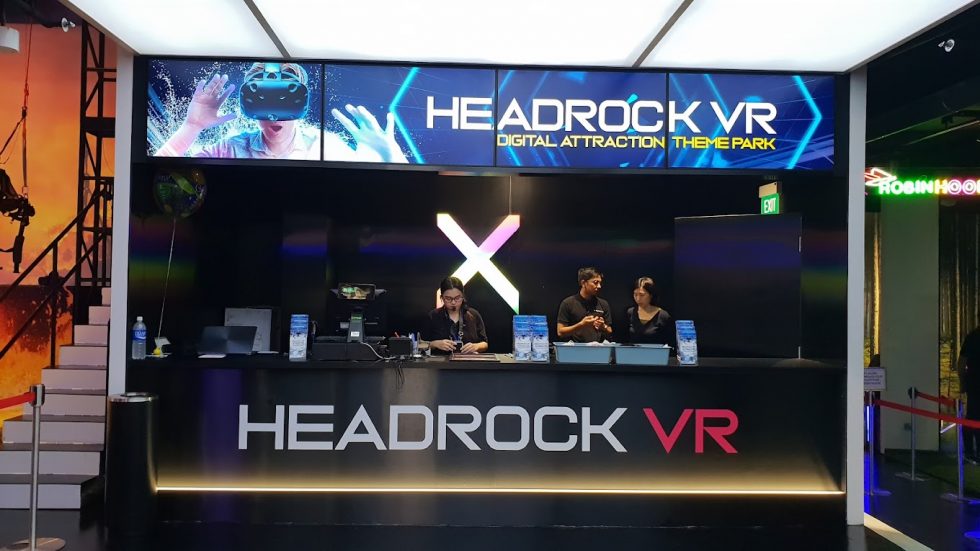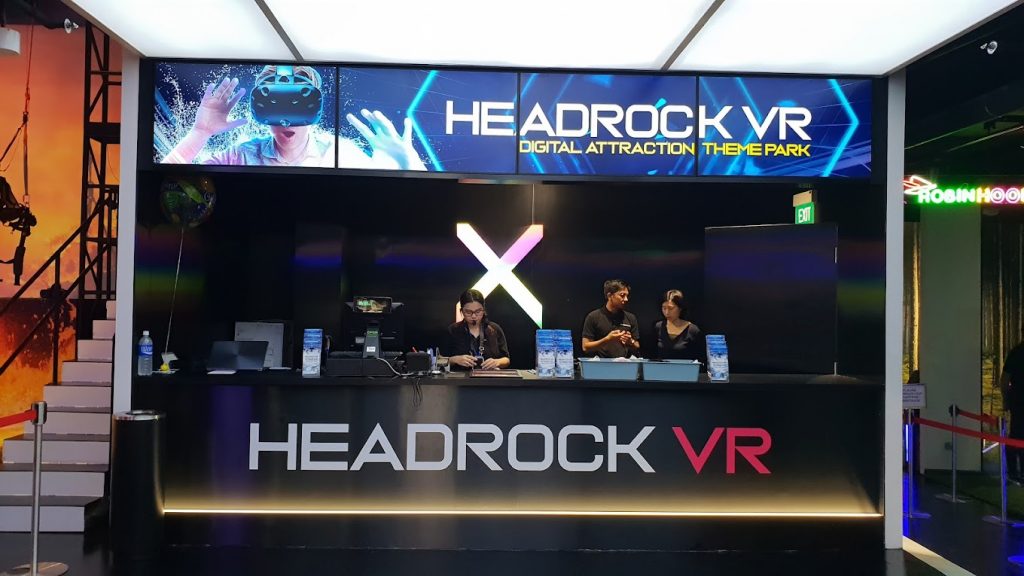 HeadRock VR is a virtual reality entertainment center located on Sentosa Island in Singapore. It features over 10 different virtual reality experiences ranging from immersive movies to high-speed roller coasters. Experiences include riding on a giant swing set high above the cityscape or ziplining through a jungle canopy while avoiding obstacles such as crocodiles or snakes. There are also haunted house experiences where guests can face their fears by exploring creepy environments full of ghosts and ghouls. HeadRock VR is perfect for those looking for an adrenaline-pumping day out.
Related Article: 10 Activities in Singapore You Must Experience
5.
Wild Wild Wet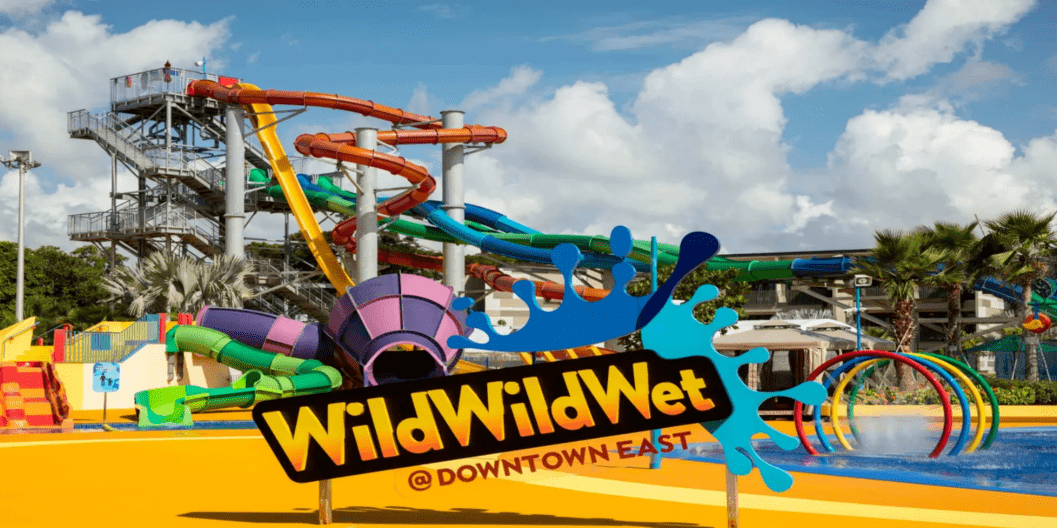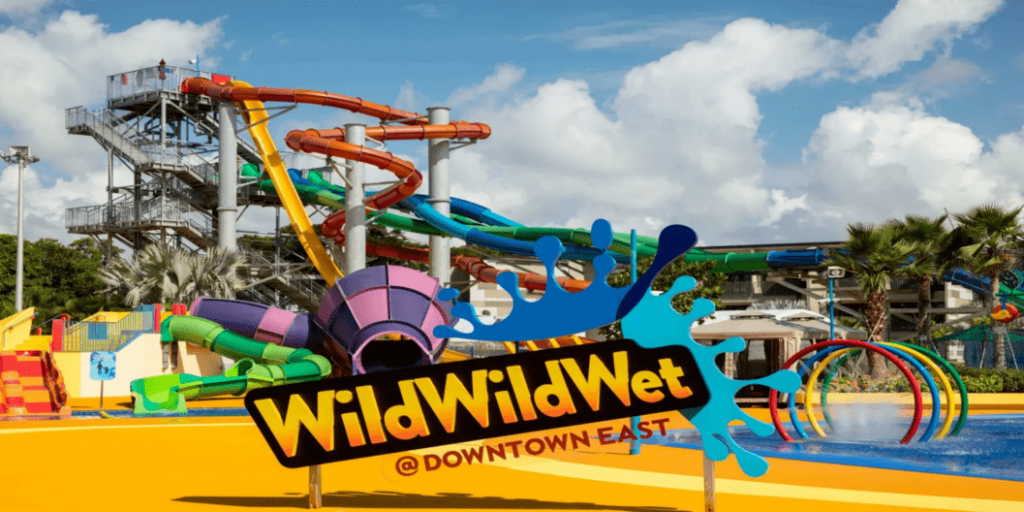 Wild Wild Wet is one of the largest water parks in Singapore and is a great place to cool off on a hot day. With a variety of slides, pools, and splash pads, there is something for everyone at Wild Wild Wet. The park also has a wave pool and lazy river, perfect for relaxing after a day of adventure.
It's frequently hailed as one of the top 10 water parks in Asia. The park underwent an expansion in 2017, so it's now even bigger and better. They've got thrilling high-speed water rides, kid-friendly rides, and everything in between. Plus, their seven latest attractions include Asia's first hybrid ride and Singapore's first four-lane mat racer slide. If you're looking for a truly mind-blowing experience, be sure to check out the Torpedo or Free Fall rides. And don't forget about Kidz Zone–we've got tons of great rides for little ones too. Come see why Wild Wild Wet is the perfect place for a family day out!
6. Mega Adventure Park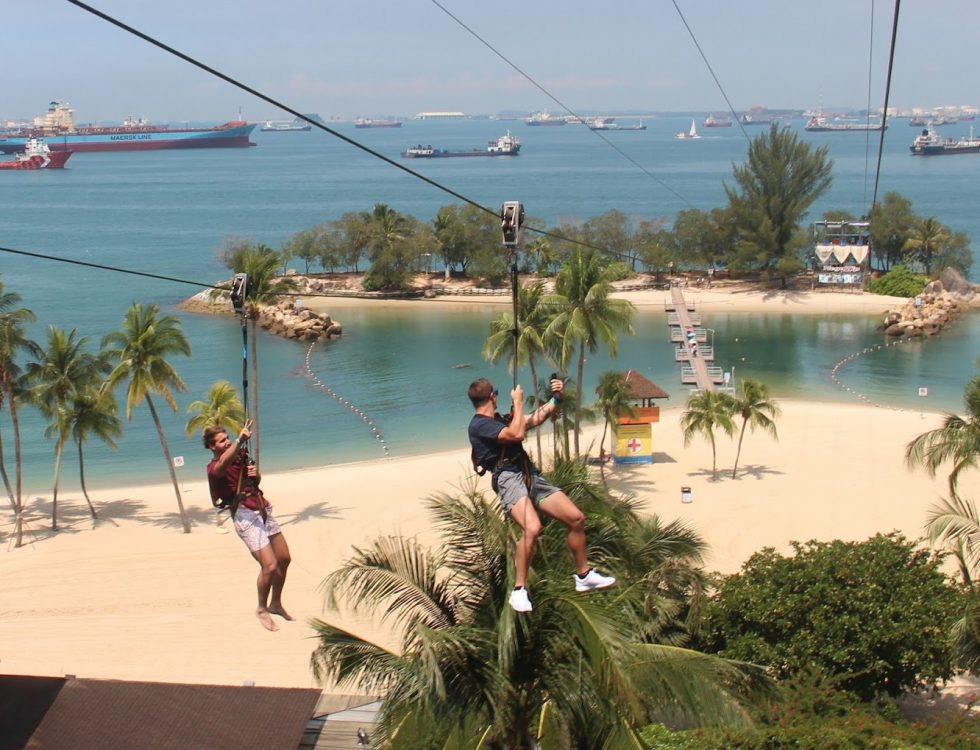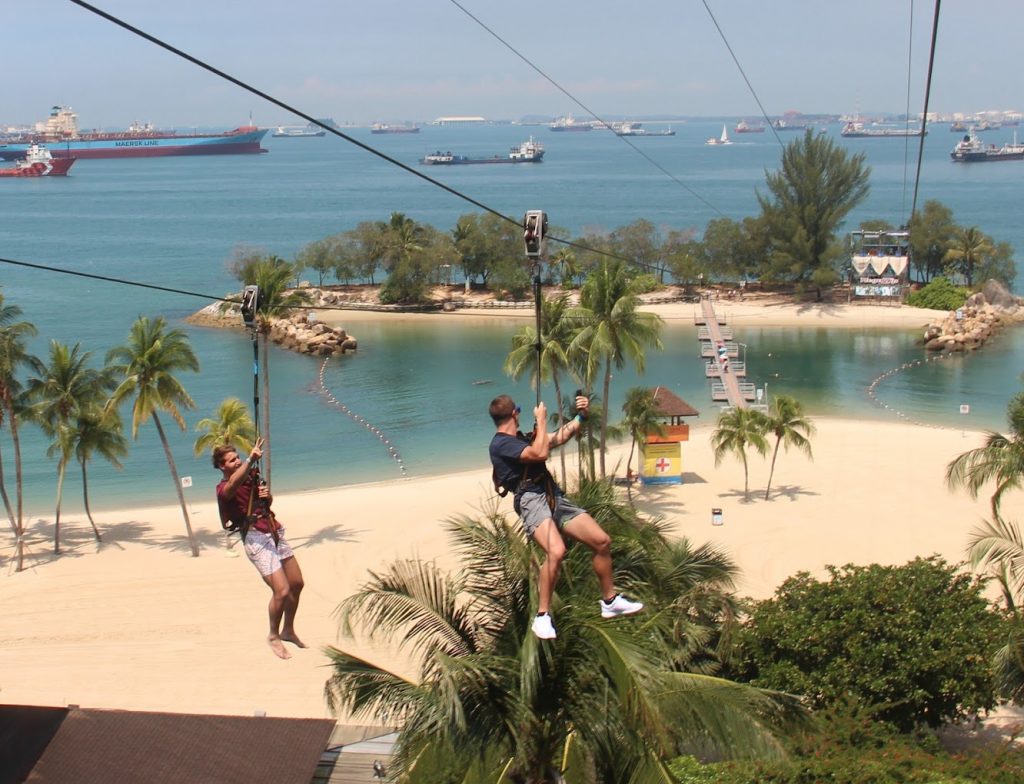 The Mega Adventure Park is one of the most popular theme parks in Singapore, and it's easy to see why. With its huge array of rides and attractions, there's something for everyone at this park. Mega Adventure Park has everything from adrenaline-pumping roller coasters to more gentle rides for the little ones.
The park is also home to several unique attractions, such as the world's tallest free-standing drop tower and Asia's first skywalking adventure. With so much to see and do, it's no wonder that Mega Adventure Park is one of the top attractions in Singapore.
Related Article: The top 10 fun things to do in Singapore with your friends
7.
Butterfly Park & Insect Kingdom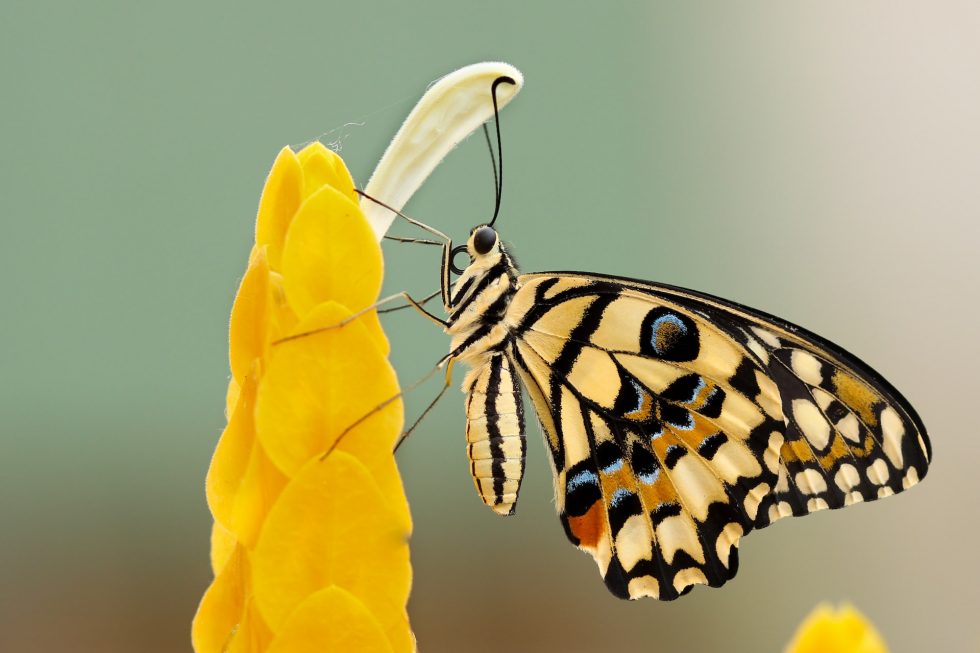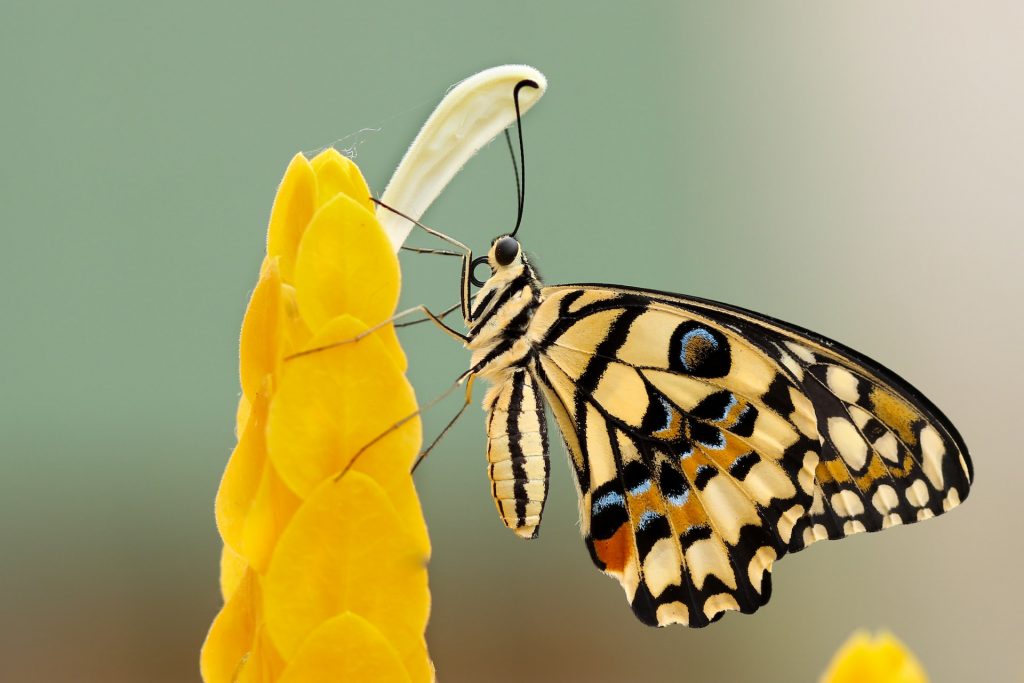 Butterfly Park and Insect Kingdom tickets
If you love nature and all things cute, the Butterfly Park & Insect Kingdom is a must-visit theme park in Singapore! Home to over 3,000 butterflies from more than 50 species, the park is a beautiful oasis filled with colorful winged creatures.
There are several interactive exhibits in the park, such as the popular Butterfly Garden where you can get up close and personal with these delicate animals. For a truly unique experience, don't miss the chance to have a butterfly land on you – it's said to bring good luck! Featuring an interactive gallery and insect sanctuary, visitors can marvel at a unique variety of butterflies and other insects. The park also offers photography and guided tours for an even more immersive experience.
If insects aren't your thing, there's still plenty to see and do at the Butterfly Park & Insect Kingdom. The park also houses an aviary, a reptile garden, and even a bat cave, making it a great spot for a day out with family or friends.
8.
Jurong Bird Park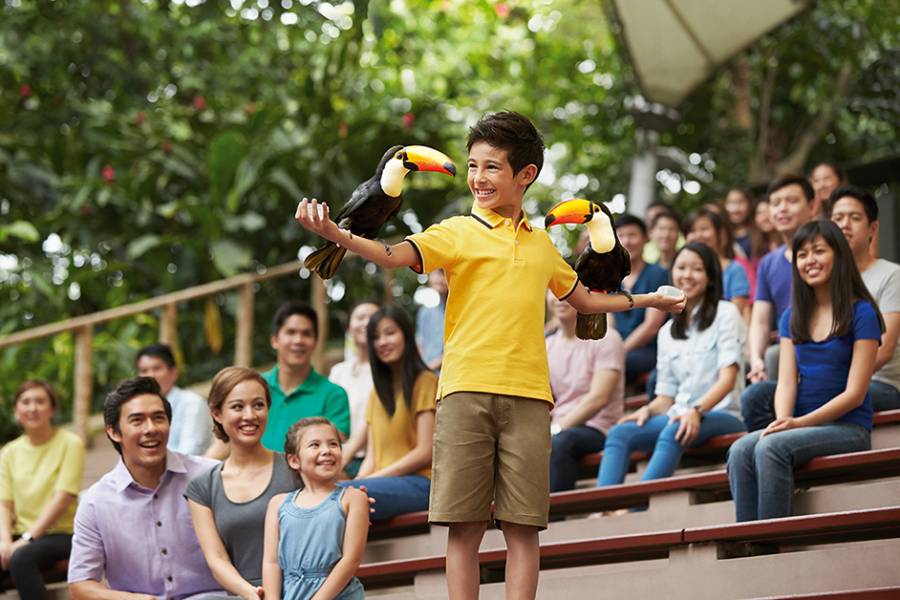 Jurong Bird Park is one of the largest bird parks in Asia and is home to over 3,500 birds from 400 different species. The park has a variety of themed exhibits, like the African Waterfall Aviary, which is the largest walk-in aviary in the world. There's also Jurong Falls, which is the tallest man-made waterfall in Asia.
Home to a variety of bird species from around the world, the park allows guests to explore its expansive aviary from eye level and above. The plethora of shows, hands-on experiences, and activities are perfect for a family outing.
Related Article: 10 Best Places to See Wildlife in Singapore
9. Haw Par Villa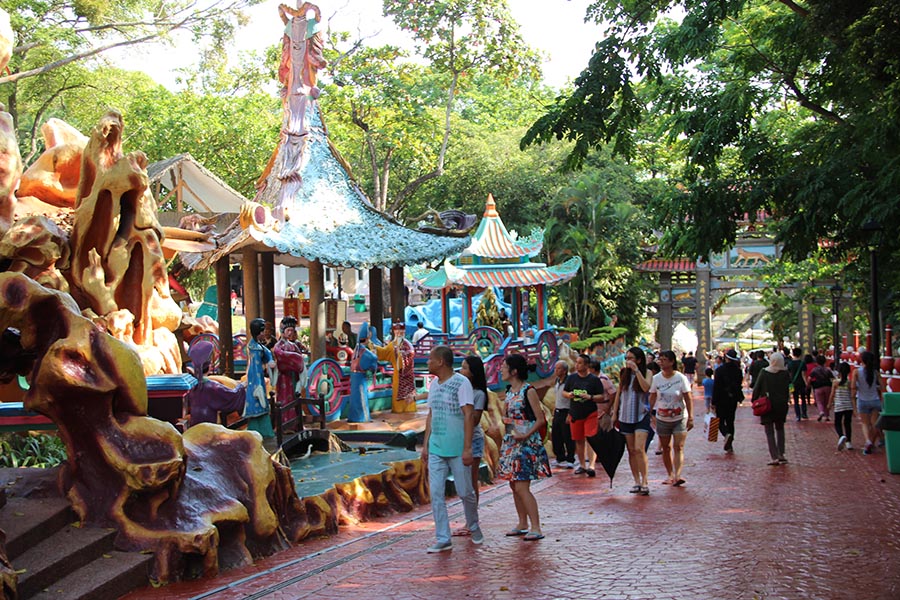 Haw Par Villa is a unique theme park in Singapore that is unlike any other. The park is dedicated to Chinese mythology and culture and features over 1,000 statues and 150 dioramas. Visitors can learn about traditional Chinese folklore and see some of the more modern interpretations of these stories. The park is also home to the Tiger Balm Gardens, which are beautiful gardens that have been designed to resemble different parts of Asia.
This unique park has a wide variety of attractions, including replicas of Chinese gods, a large theater, and a mystical animal kingdom. Besides its mysterious aura and surreal atmosphere, the park also includes bathhouses, a wax museum, and a music stage.
10. Snow City Singapore: Indoor winter wonderland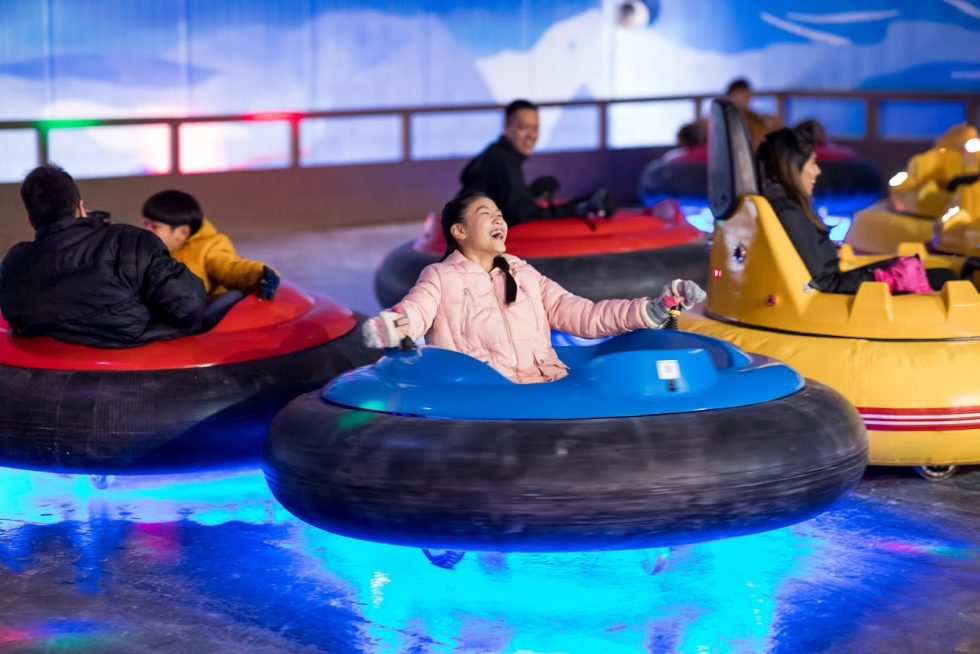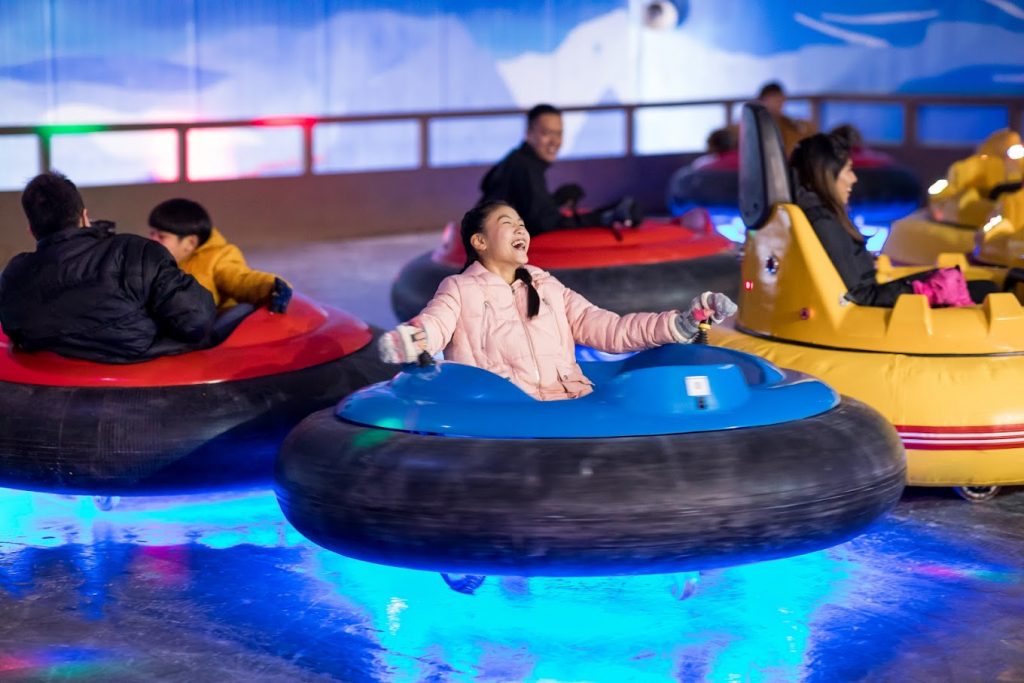 Book Snow City Singapore Tickets
Snow City Singapore is an indoor winter wonderland perfect for a fun day. The park features a variety of rides and attractions, like the Snow Play area, where you can build snowmen and make snow angels. There's also the Snow Slide, which is a thrilling toboggan ride that will get your heart racing. And if you're looking for something a little more relaxed, you can go ice skating or visit the Penguin Exhibit. Whatever you do, you're sure to have a blast at Snow City Singapore.
Related Article: 10 best museums in Singapore for a culturally enriching experience
If you're looking for a fun-filled day out, be sure to visit one of these theme parks in Singapore. From exciting rides to adorable animal encounters, there's something for everyone to enjoy. So, grab your tickets and get ready for a day of fun!