Your friends are the ones you adventure with. They are the ones you call when you want to do something fun, new, and exciting. Your friends are the ones who fill your life with laughter and memories. Adventures give you the chance to explore new places, try new things, and bond with your friends in a unique way. While it can be easy to spend time with friends at home, there are still a lot of options for those who want to venture out and enjoy a city like Singapore. Here are some ideas for things to do with your friends in Singapore to create new adventures and memories! Pick one or two and get started planning your next adventure with your friends!
It is not an easy task to find something to do in a foreign country. It is even more difficult when you are looking for things to do in Singapore. TicketsToDo is the perfect solution! It takes care of all the organization. In addition, they have the best things to do in Singapore activities that cater to each tourist's tastes and preferences.
Book things to do in Singapore
Celebrate friendship with these things to do in Singapore with your friends
1. Get your adrenaline pumping through some axe throwing at Axe Factor Singapore


Book Axe Factor Singapore Tickets
Do you feel stressed out? Throw axes at a target board from a distance of 14 feet to let off some steam! A unique and entertaining activity, axe throwing will prove to be great whether you're coming with friends or by yourself. Every occasion that comes to mind is catered to by Axe Factor. So reserve a room and hurl some hatchets! A local whirlwind has also drawn a lot of attention. The axe-throwing decompression trend has swept the United States, Australia, and Canada.
Since Axe Factor's official opening in August 2018, this innovative method of decompression has drawn a large number of visitors, especially young people. No doubt is the perfect thing to do in Singapore with your friends!
2. Go for a swim or take an evening dip on Sentosa Island's beaches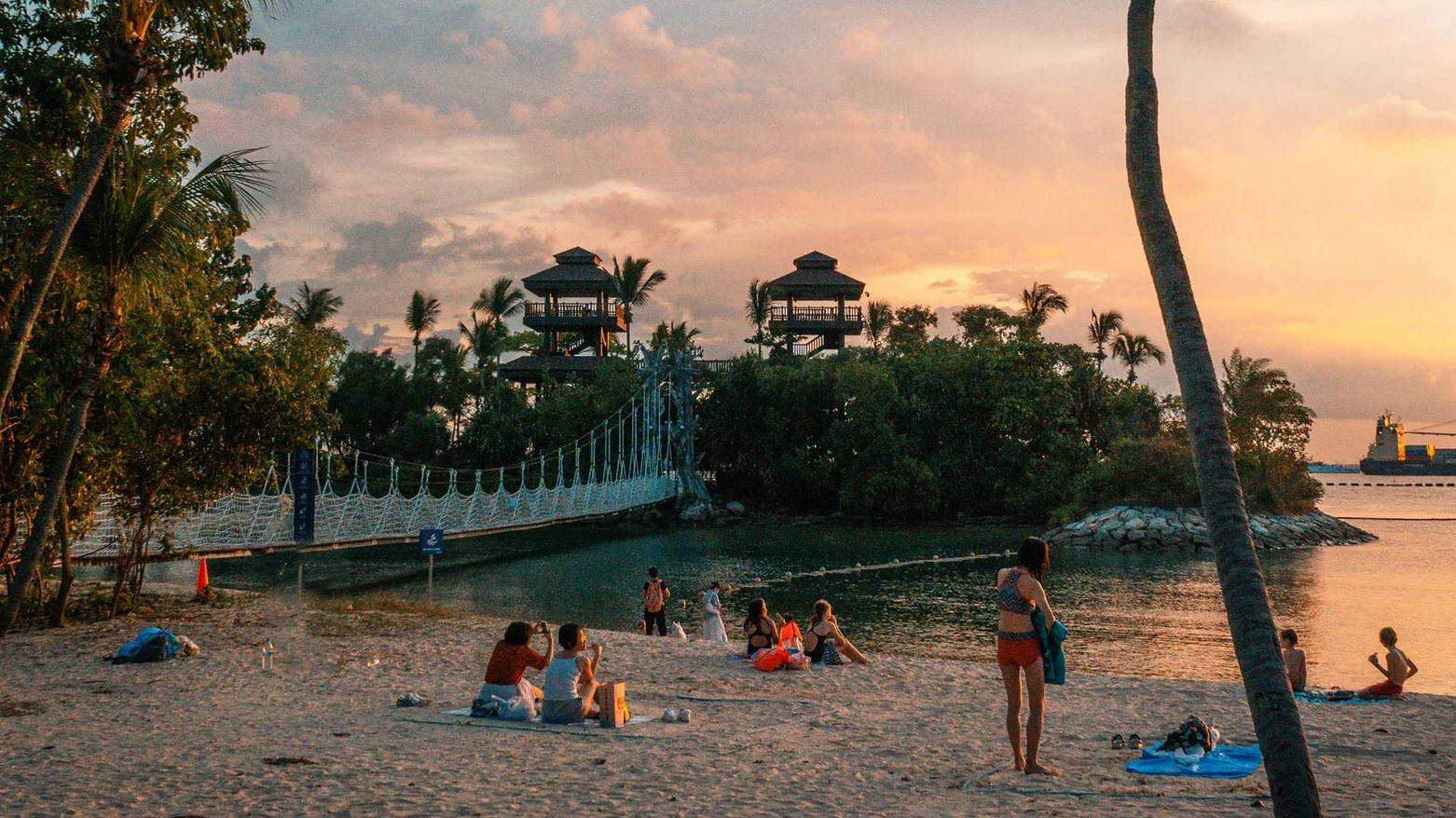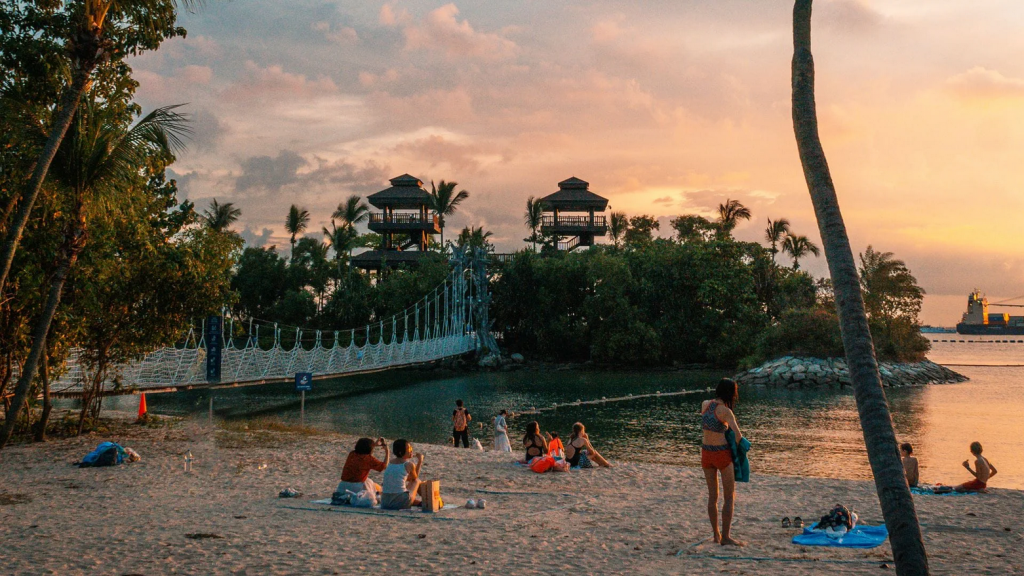 Singapore is a tropical country. And in Singapore, Sentosa Island has some of the most beautiful beaches in the world. The island is a great place to spend your day or evening with family or friends. Singapore's Sentosa Island has many beautiful beaches that are perfect for swimming and other water activities. There are also many restaurants and shops to enjoy your time at the beach.
Related Article: Singapore travel guide: Weather, safety tips and more
3. Learn about Singapore's history at the National Museum of Singapore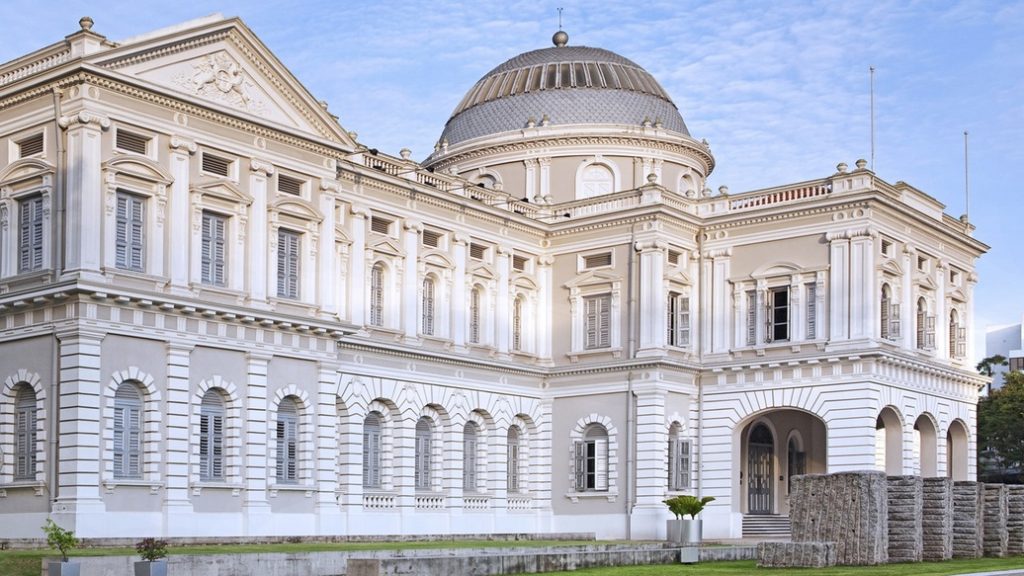 Book National Museum of Singapore tickets
The National Museum of Singapore is the oldest in the country. It aims to inspire visitors with tales from both Singapore and around the globe. Its beginnings can be found in 1849. The museum, which was then known as the Raffles Library and Museum, relocated to its current location on Stamford Road in 1887. The Raffles Library and Museum, which is the oldest museum in the nation and is situated in the Civic District of the Downtown Core, was first founded in 1849 as a section of the Singapore Institution's library under the name Raffles Library. The museum moved to its current permanent location at Stamford Road in 1887 after several relocations over the following few decades
4. Take a stroll at nighttime Marina Bay Sands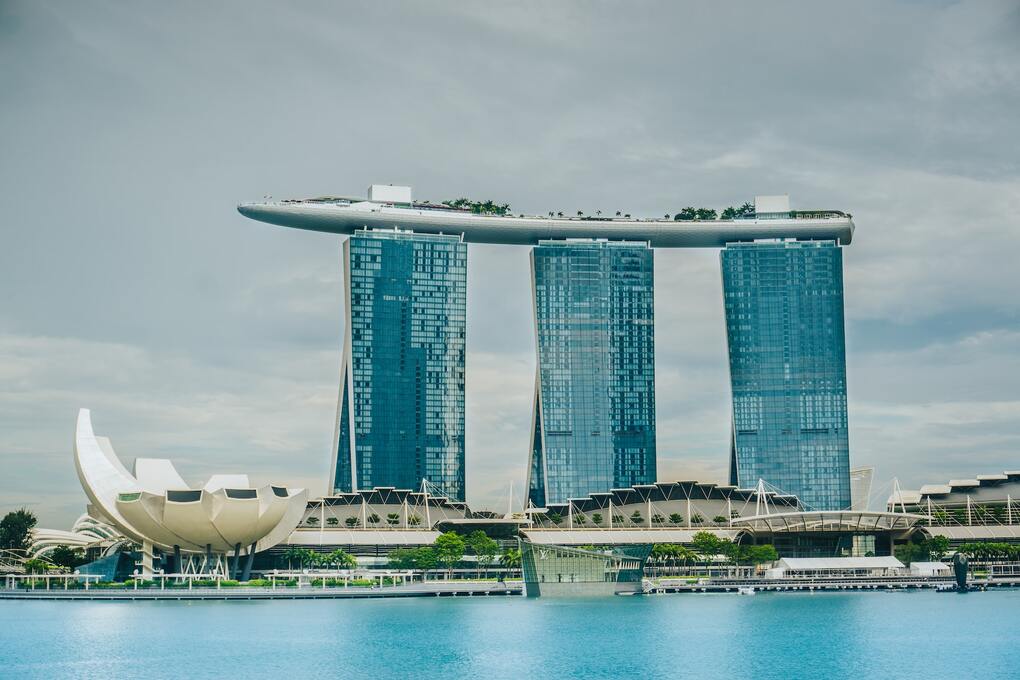 Book Marina Bay Sands SkyPark Tickets
It is a sight to behold, Marina Bay Sands is lit up at night. In the daytime, it is a huge tourist attraction and also has hotel rooms for overnight stays. There are also great restaurants and bars to visit, most notably the Reflections at W Hotel Singapore by Eric Ripert. With 3 cascading hotel towers, 2,560 rooms, the extraordinary Sands Sky Park, floating crystal pavilions, and the ArtScience Museum designed after a lotus this property is situated along Marina Bay's waterfront.
5. Explore the famous Gardens by the Bay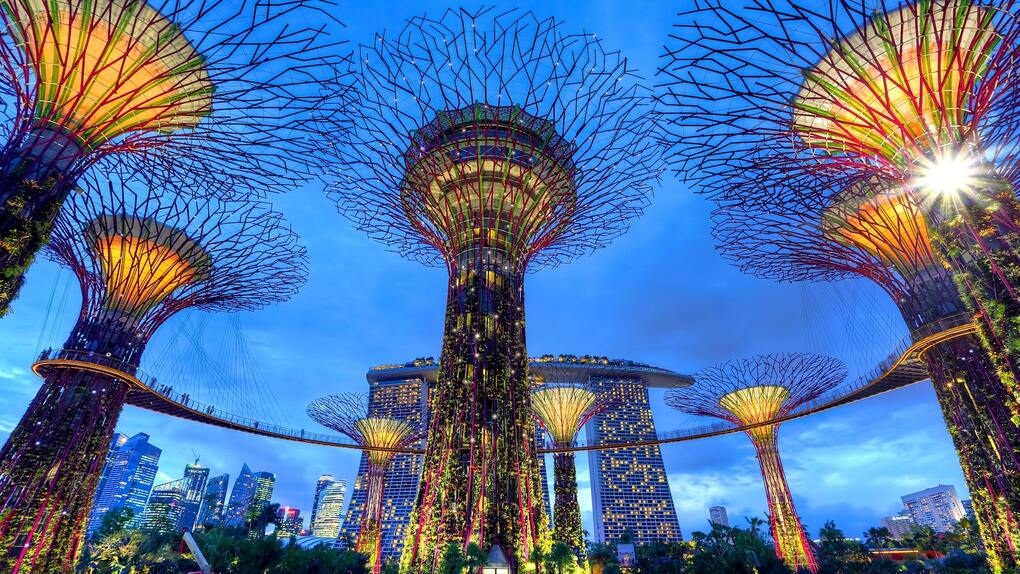 Book Gardens by the Bay Tickets
Gardens by the Bay is a beautiful and relaxing garden in Singapore. It is an iconic landmark with many different plants, flowers, and trees from around the world. The Gardens by the Bay features sculptures, water features, orchid gardens, bonsai gardens, and exhibition halls. You can also find many fountains with running water that you can enjoy on a hot day. It has been selected as one of CNN Travel's World's Greatest Gardens. In 2013 it was ranked as Singapore's top tourist attraction and it was also featured in BBC's list of "25 amazing gardens around the world".
Related Article: 10 best attractions in Singapore for solo travelers
6. Flower, flowers, and more flowers at National Orchid Garden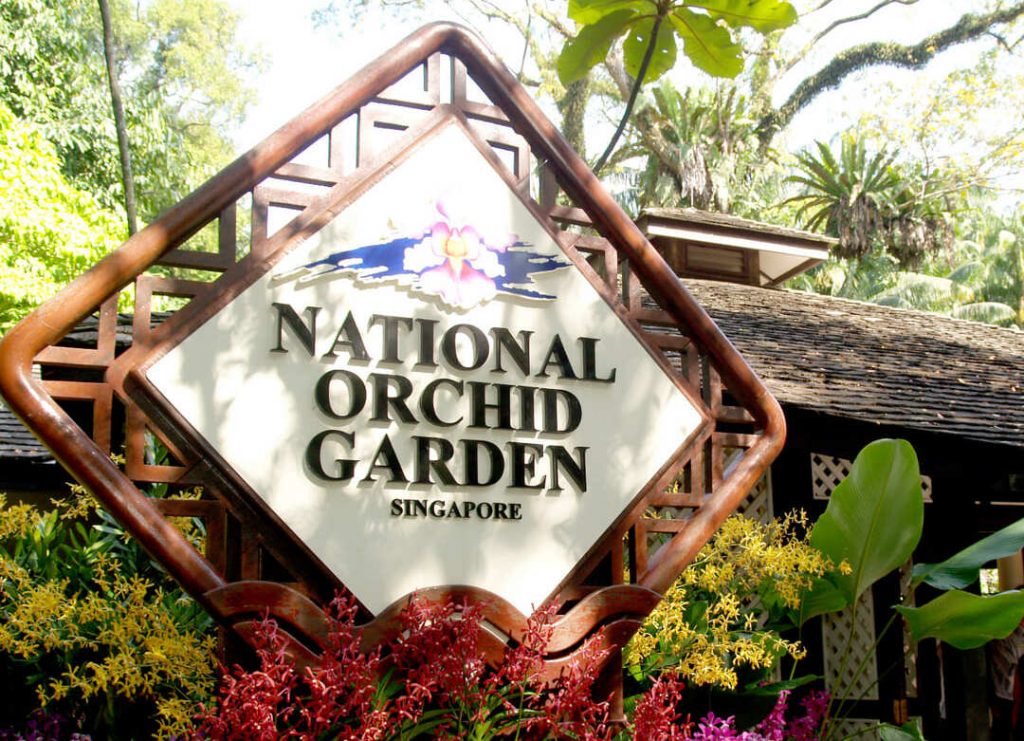 Book National Orchid Garden Tickets
On the highest hill in the Singapore Botanic Gardens is where you'll find the National Orchid Garden. Over 1,000 species and 2,000 hybrids can be found on three hectares of skillfully landscaped slopes, with about 600 species and hybrids on display. The National Orchid Garden's design concept, which displays the display of plants in four distinct color zones over most of its areas, is a distinctive feature not to be missed.
7. Relive your childhood at Universal Studios Singapore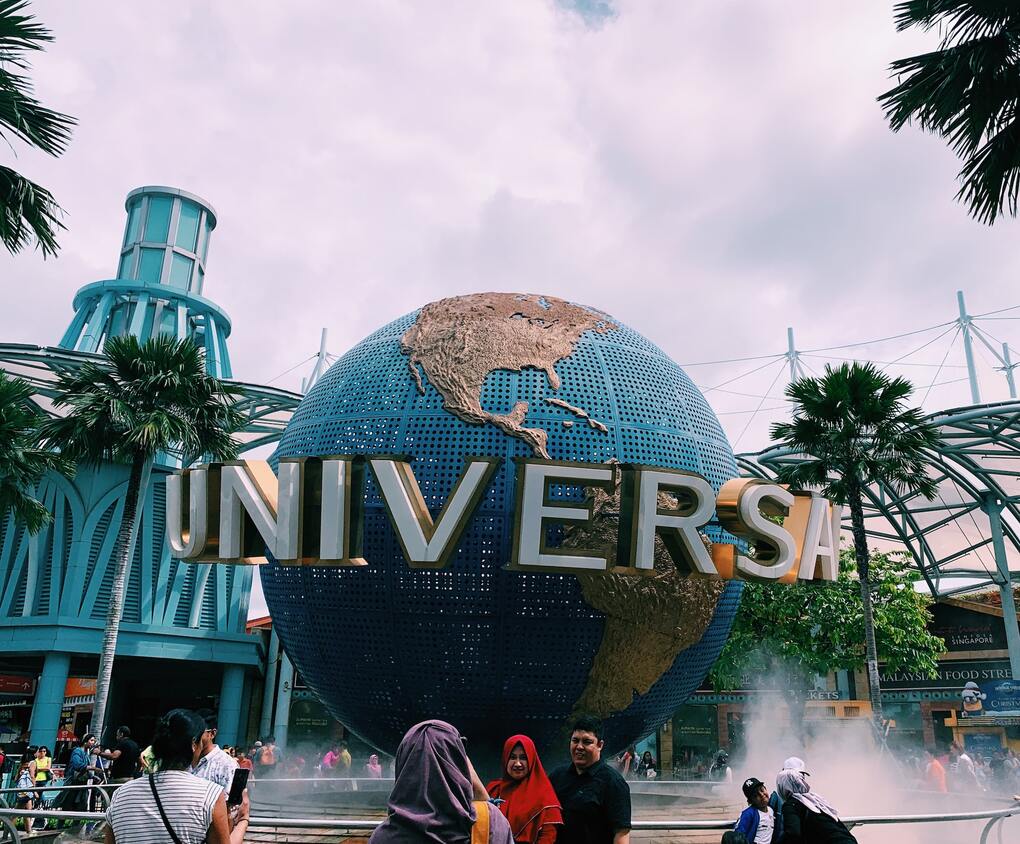 Book Universal Studios Singapore
The only Universal Studios theme park in Southeast Asia is located at Universal Studios Singapore. Take in Hollywood's storytelling in its entirety. Be transported by heart-pounding rides, engaging performances, and a wide range of thrilling attractions! All are based on popular films and television shows you already know and love. Each of the areas in the theme park—Hollywood, New York, Sci-fi City, Ancient Egypt, The Lost World, Far Far Away, and Madagascar—has a particular significance in both the real world and in popular culture. Enjoy the journey and welcome aboard!
8. Double the adventure at River Safari Singapore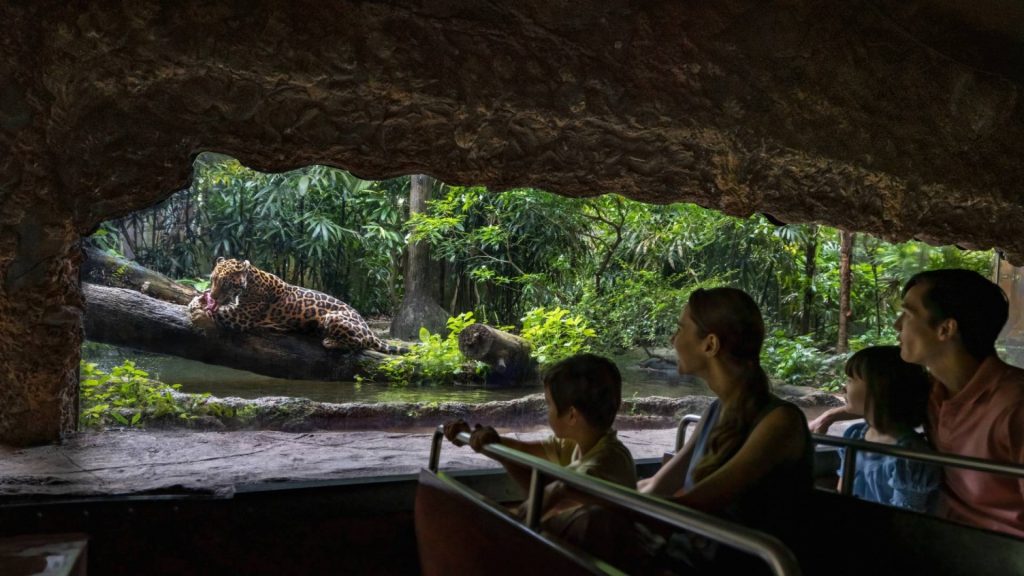 Book River Safari Singapore tickets
Experience a wildlife adventure at Singapore River Safari with a focus on freshwater rivers from around the world. The beloved giant panda can be found in eight different river habitats, from the Yangtze to the Mississippi. Experience a boat ride on the "Amazon River" while learning about the local wildlife and vegetation that can be found along the world's legendary rivers. Highlights include a 3-hour Singapore River Safari tour and a cruise down some of the most famous rivers in the world, including the Yangtze and the Nile.
Related Article: 10 Best Places to See Wildlife in Singapore
9. Go Bungee Jumping at AJ Hackett Sentosa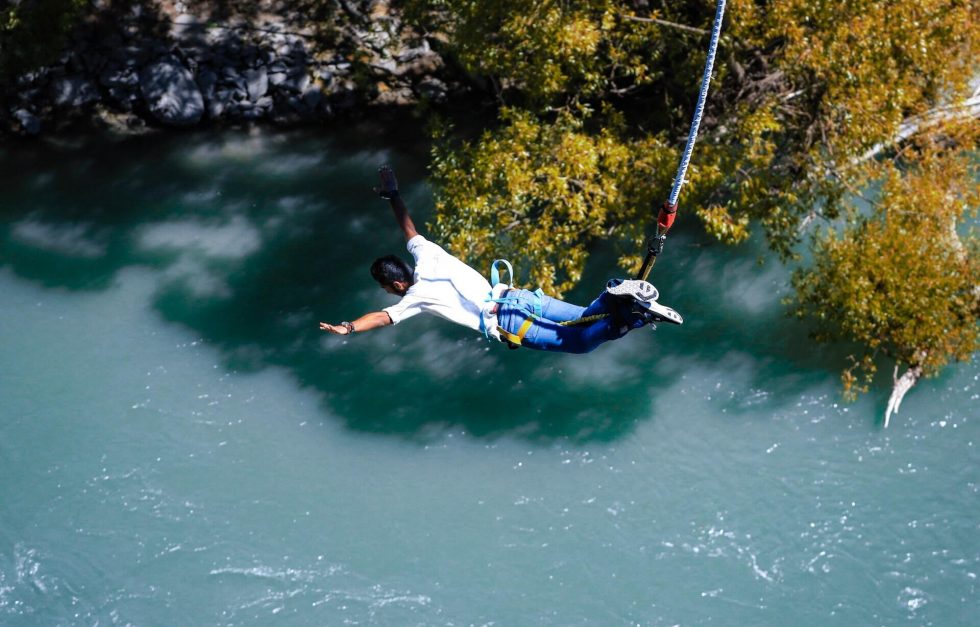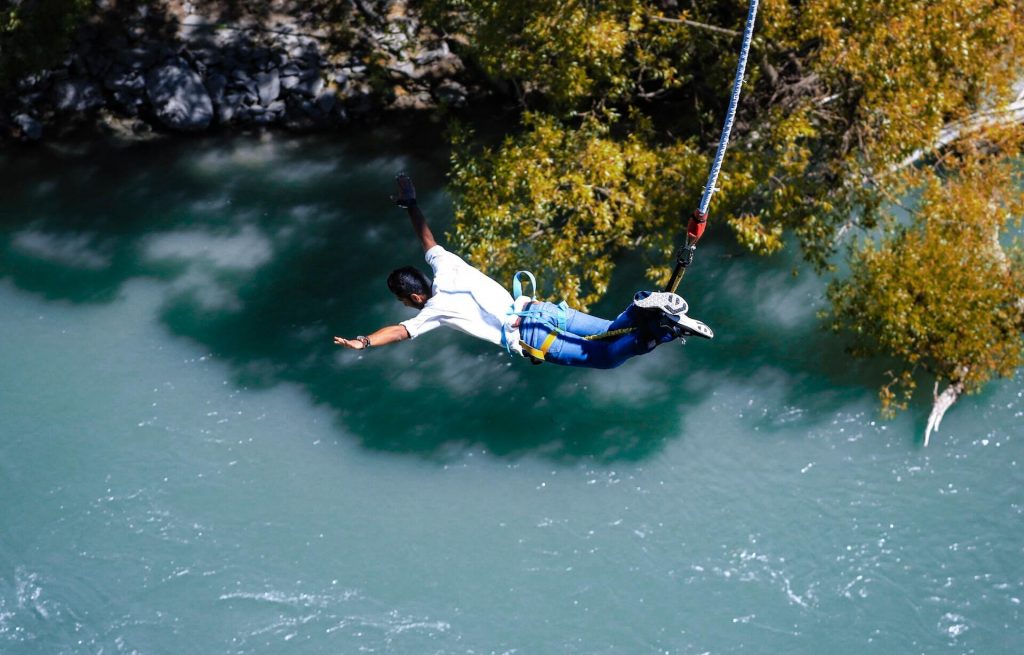 Book AJ Hackett Sentosa tickets
AJ Hackett Sentosa, Singapore is a perfect place for some adrenaline. Bungee jumping at this site is considered one of the most exciting activities there. You can also enjoy tandem jumps, flying foxes and so many other activities there. For a group activity that you can cherish a lifetime bungee jumping with your buddies is a must-do! Add all these itineraries to your to-do lists the next time you are looking for things to do in Singapore with your friends!
10. Hit the nostalgic factor with vintage toys at the Mint Museum of Toys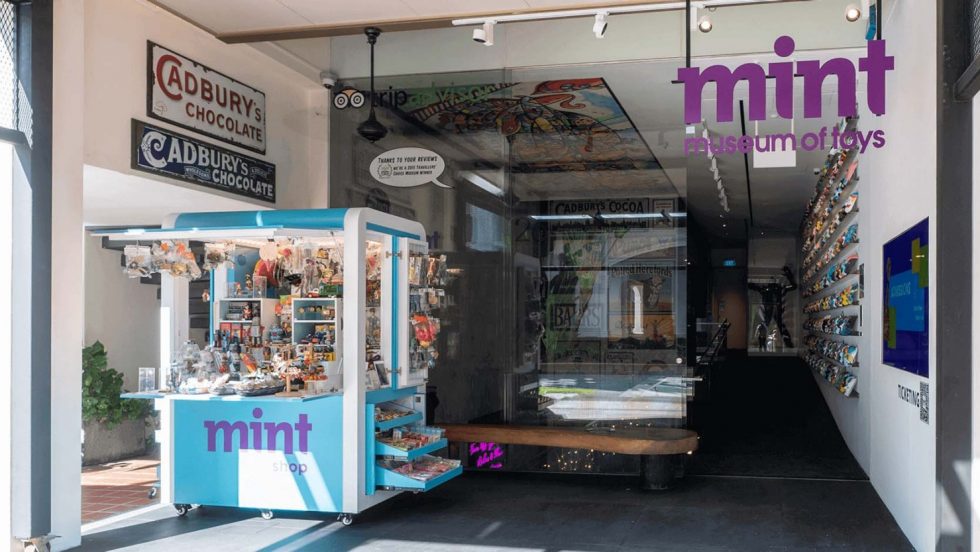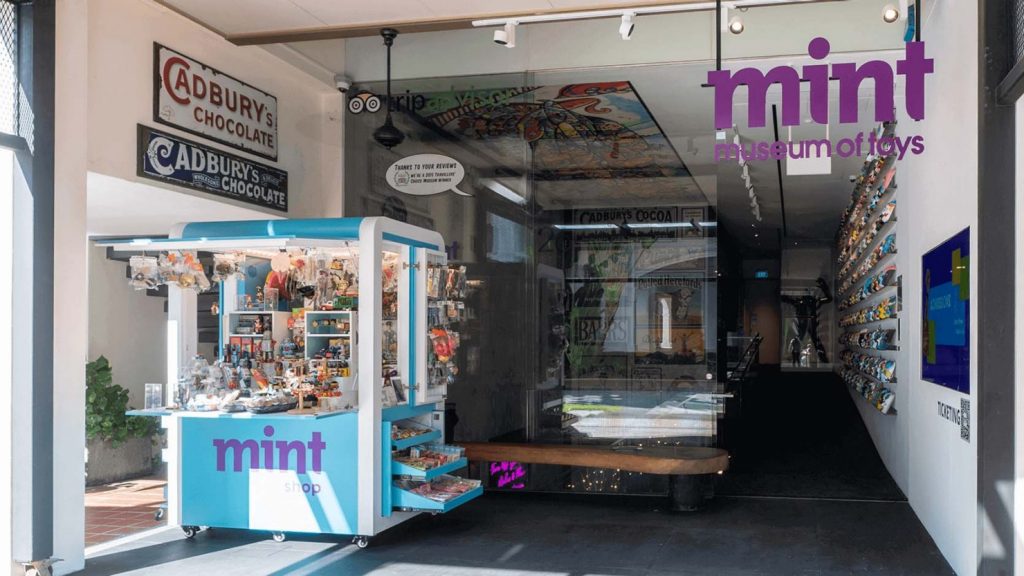 Book MINT Museum of toys tickets
Do you still enjoy playing with toys and want to bring back happy childhood memories? A museum in Singapore dedicated to toys is called the MINT Museum of Toys. Moment of Imagination and Nostalgia with Toys is the meaning behind the abbreviation MINT. Over 50,000 toys, including vintage toys, limited-edition toys, and modern toys, are housed in the museum's collection. This is the first toy museum that has ever been purpose-built, and it was started by Chang Yang Fa. He also has the biggest collection of tin toys in the entire world. The museum is housed on five floors in a former shophouse in Chinatown.
The MINT Museum of Toys, which houses a sizable collection of vintage toys and collectibles dating back to the early 1900s, will make you feel like a kid again.
Related Article: Top places to visit and things to do in Singapore
This is your sign to make that trip you and your pals have always planned for. Make the most of your time in Singapore by ticking off your bucket list with these ideas. So, here you go the list of our favorite things to do in Singapore with your friends. Thank us later!