Here is a guide for you to visit the ten best places to see wildlife in Singapore. Despite rapid urbanization, Singapore has preserved much of its wildlife in nature reserves. In addition, it aims to become the world's greenest and calls itself the "Garden city". It has fulfilled its purpose as its clean and green environment attracts millions of tourists every year. However, being one with nature with your friends and family gives you a deeper understanding of other forms of life. It allows you to unwind, relax, and relieve stress.
TicketsToDo is your online ticketing portal for activities, attractions, and more! So, whether you're planning a solo trip or a family vacation, visit this website for the best trips at the best prices!
Book things to do in Singapore
10 Best Places to See Wildlife in Singapore
1. Gardens by the Bay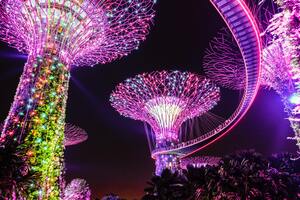 Book Gardens by the Bay Tickets
Location: 18 Marina Gardens Drive, Singapore
Timings: 9 am to 9 pm
Gardens by the Bay is 250 acres wide, a nature park that offers a spectacular and innovative view of nature re-imagined, with iconic tall plant structures and architecture. It presents the plant kingdom in a whole new way with beautiful horticulture and garden artistry. Expect to spend a good two to three hours strolling in the Flower Dome, Floral Fantasy, Cloud Forest, and Super Tree Grove. Moreover, the Flower Dome is the largest glass greenhouse in the world, with unusual plants native to a range of unique habitats.
2. Singapore Zoo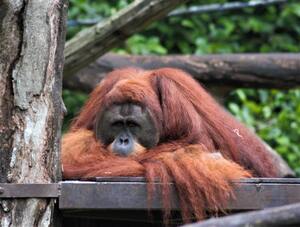 Location:80 Mandai Lake Rd, Singapore
Timings: 8 am to 6 pm
The Singapore Zoo consists of more than 15,000 animals and threatened species. This is one of the best places to see wildlife in Singapore. The zoo houses the largest captive colony of orangutans in the world. Exotic and unique animals from all around the world are found here. Not to mention, shows like, "Elephants Work and Play", and" Animals Friends Show" allows visitors to interact closely with the animals.
Related Article: 10 best attractions in Singapore for solo travelers
3. Night Safari, Singapore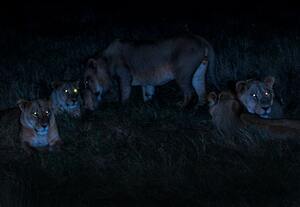 Book Night Safari Singapore Tickets
Location: 80 Mandai Lake Rd, Singapore
Timings: 6:30 pm to 12:00 am
The night safari is a one-of-a-kind nocturnal park in Singapore. It is open only at night and can be explored by foot via the walking trails or by tram. The animals are visible by lighting that resembles the moonlight. Furthermore, the visitors are taken along the park by tram, allowing them to view many of the larger animals.
4. SEA Aquarium Singapore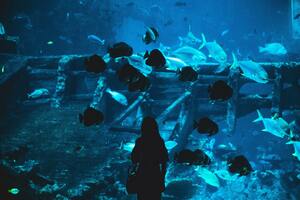 Location: 8 Sentosa Gateway, S.E.A. Aquarium, Singapore
Timings: 10 am to 7 pm
Sea Aquarium is one of the world's largest aquariums and home to more than 100,000 marine species. Visitors can experience up-close animal encounters and learn more about the oceans. Not to mention, the Shark Sea Habitat has over 200 predators including endangered species like the hammerhead and silver-tip shark.
5. Singapore Botanic Gardens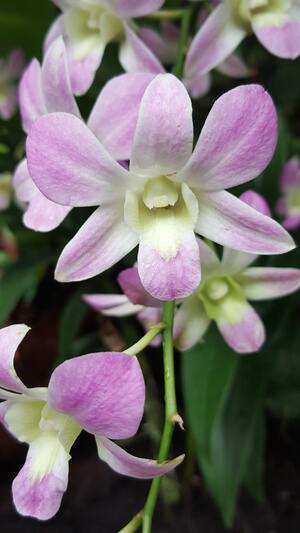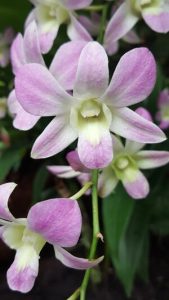 Location: 1 Cluny Rd, Singapore Botanic Gardens, Singapore
Timings: 5 am to 12 pm
This botanic garden is a UNESCO World Heritage site and showcases the most spectacular tropical flora. The National Orchid Garden within the gardens, based on the colors is categorized into Spring Zone, Summer Zone, Autumn Zone & Winter Zone. It is a pioneer in cultivating hybrids and orchid studies. Also, you can stroll in the Garden House for an authentic experience of a tropical forest.
Related article: Singapore travel guide: Weather, safety tips, and more
6. Jurong Bird Park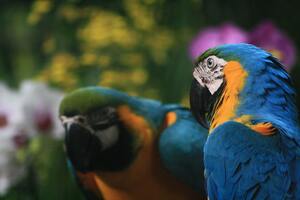 Location: 2 Jurong Hill, Singapore
Timings: 8:30 am to 6 pm (Thursday to Sunday)
The Jurong Bird Park is Asia's largest bird park showcasing various exotic birds. Visit this place for fun-filled interaction, feeding, and clicking photographs with the birds. Moreover, the Bird Show is a visual treat to watch as these magnificent creatures along with their trainers showcase their talents.
7. River Wonders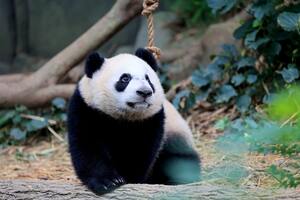 Location: 80 Mandai Lake Rd, Singapore
Timings: 10 am to 7 pm
River wonders are Asia's first and only river-themed park. The park is home to many aquatic and terrestrial animals. The key attractions are the world's largest collection of riverboat animals and riverboat rides. Together with, threatened species like the giant pandas, manatee, and Mekong giant catfish.
8. Adventure Cove Waterpark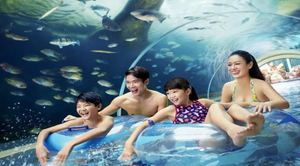 Book Adventure Cove Waterpark Tickets
Location: 8 Sentosa Gateway, Singapore
Timing: 10am to 6pm
At Adventure Cove, there are several thrilling rides and slides in the water park. Not only can you experience wildlife by going snorkeling but also see colorful fishes in the man-made Rainbow reef. Be stunned by fishes and marine life of varying hues and sizes.
Related Article: Best places to experience wildlife in UAE
9. Sungei Buloh Wetland Reserve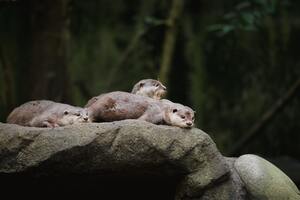 Location: 301 Neo Tiew Cres, Singapore, Singapore
Timing: 7:30 am to 7 pm
Uncover a rich diversity of wildlife as you stroll through the wetlands with an extensive mangrove. This reserve is home to herons, kingfishers, and sun birds. Furthermore, other inhabitants include crabs, shellfish, birds, water snakes, and otters.
10. Sentosa Island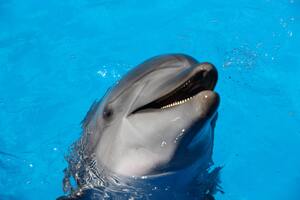 Location: 8 Sentosa Gateway, Singapore
Timing: 10am to 6pm
The Dolphin Island within Sentosa Island is an all-time favorite for animal lovers. Not only can children and adults meet the bottle nose dolphins and interact with them underwater. Watch the playful dolphins perform tricks and learn interesting facts about them.
Related Article: Top places to visit and things to do in Singapore
In case, you are looking for more adventure, let TicketsToDo take you to an extreme adventure to the land of the white tiger and the artificial garden. By all means check out the things to do in Singapore page for more fun, exhilarating experiences in the country. Likewise, visit CouponCodesME, where you can maximize your savings by utilizing 100% verified coupon codes and discount vouchers. Also, find coupons from top stores and purchase something excellent for your loved ones.