Singapore is a busy mixed city, but when it comes to life, it is far ahead of any other country or Asian city. Often regarded as the Gateway to Asia, Singapore is not just a commercial, but a highly developed country. Singapore attracts tourists from all corners of the globe. For people traveling alone, Singapore is the safest country to visit. In fact, traveling solo to Singapore is the most amazing experience you will ever have. Get to witness the best attractions in Singapore for solo travelers.
TicketsToDo offers a simple way to discover activities, attractions & things to do at the best prices. You can also check out 100 exciting things to do in Dubai for a memorable experience.
Check out TicketsToDo deals here!
10 things to do in Singapore for solo travelers
Here's a curated list of the best of the best attractions in Singapore for solo travelers. Check out these cool places now!
Gardens by the Bay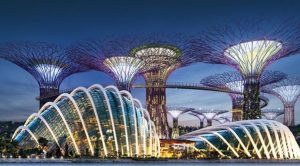 Book Gardens by the Bay tickets here!
Visit Gardens by the Bay which is one of the most visited & mesmerizing garden destinations in Asia.
Get access to 250 acres wide horticultural Nature park.
With our Gardens by the Bay Tickets, you can see the tallest house waterfall in the world.
Gardens by the Bay Tickets takes you on a journey that includes more than 250,000 plants.
Take a trip to the 22-foot OCBC skyway station at the iconic Supertrees.
Discover different workspaces and interactive sessions that help you learn more about the plant kingdom.
Discover Gardens by the Bay Tickets with us and enjoy a beautiful day among the plant species in a beautiful setting.
Price: AED 13.66
Related Article: Top places to visit and things to do in Singapore
Marina Bay Sands SkyPark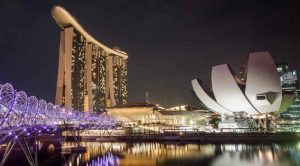 Book Marina Bay Sands tickets here!
Take a picture of your whole life at Sands SkyPark Singapore! Located on the 57th floor this amazing viewing deck gives you a sight to behold.
See the beauty of Singapore from 200 meters, at a height of 57 feet above the ground.
View Singapore's top attractions like Gardens by the Bay and Singapore Flyer
Walk to the great viewing area and enjoy the unobstructed 360-degree views of Singapore's glittering sky and the city below.
Spend a cool night in Singapore infinity pool offering a breathtaking view of the sun above the rooftop of the iconic Singapore Skypark
Fill your senses with delicious food at some of the most luxurious restaurants in Lavo Italiano on the rooftop & more.
Have a fun evening at Ce La Vi and Skybar restaurants while you get loosened up as you dance.
You can also have that iconic lake on your bucket list on the roof of Singapore, spend a quiet afternoon dipping your feet in warm water while sipping a glass of your favorite drink.
Price: AED 41.46
Bigger & Better: SEA Aquarium Singapore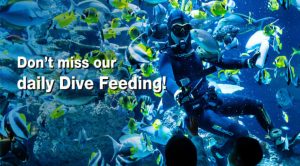 Book SEA Aquarium tickets here!
SEA Aquarium is a magical world where you can explore marine life to the fullest.
Explore hidden marine life from the Bay of Bengal, the Straits of Malacca, the Andaman Sea, and the great lakes of East Africa.
Testify endangered and unique marine creatures such as Pinkfong baby shark, Black Sea Cucumber, Decorator Crab & more.
Have a fun session at the Discovery Touch Pool.
Learn more about each type and its features as you visualize them in a 360-degree panoramic view.
Quench your thirst and hunger at the best local restaurants.
Participate in the fun and exciting activity of sleeping with the fish, where you can sleep while the fish swim in the enclosure.
So what are you waiting for,? Grab your SEA Aquarium Singapore Tickets and enter the world of marine life. This makes it one of the best attractions in Singapore for solo travelers.
Price: AED 75.69
Related Article: Singapore travel guide: Weather, safety tips and more
Singapore Flyer: Best attractions in Singapore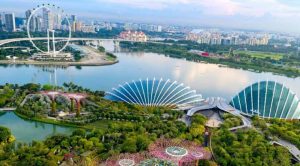 Get Singapore Flyer tickets here!
Imagine watching Singapore from 165 meters from the ground. Sounds fun, doesn't it? Singapore Flyer takes you to the whirlpool of your experience as you watch the beautiful views of the city on the Ferris Wheel.
Re-visit the old days of Singapore as you travel through the Time Capsule, which takes you 700 years back.
Explore both Time Capsule locations celebrating the past, present, and future of the City.
Kaleidoscopic and panoramic views of Singapore Skyline, Merlion Park, Empress Palace, and more.
Enjoy a variety of Cantonese food at Sky Pavilion or real Indian delicacies at Bandari Saffron.
Enjoy the Marina Bay stretch view, from Joy Scoot Level 1. Fulfill your dream (even if you didn't have one) of becoming a pilot for just a day with a flight experience.
So, what are you waiting for? Book your Singapore Flyer Tickets with us today.
Price: AED 86.96
National Museum of Singapore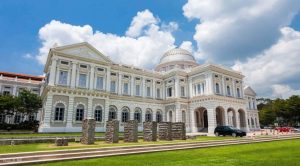 Book National Museum tickets here!
The National Museum of Singapore is for tourists who enjoy indulging in the art of history and hunger for knowledge. As one of the oldest museums in Singapore, it offers guests of all ages a pure way to learn more about Singapore's history.
Get to experience the history of Singapore at Singapore's oldest museum.
This museum is filled with artifacts from ancient times.
Witness the fossils and skeletons of animals from primitive times.
Check out the lifestyle of Colonial Singapore.
Take a look at the Singapore Gallery and Singapore Health which shows the lives led by all previous generations.
The National Museum of Singapore also has a host of events and activities to be a part of.
Buy Singapore National Museum Tickets and save more with our latest and upcoming special offers. This makes the National museum one of the best attractions in Singapore.
Price: AED 23.10
Changi Experience Studio: Best attractions in Singapore
Book Changi Experience tickets here!
Changi Experience Studio is a destination for you where you engage with interactive technology sites. With advanced technology and amazing wonders of art and craftsmanship, Singapore brings you an experience for a lifetime. Located at Changi Airport in Singapore, the site tells the story of Changi Airport and its history.
Visit the Changi Time and Space Experience center that takes you on a storm.
Take a walk around Canopy Park where you can spend the day in the middle of a beautiful park while enjoying a delicious meal.
Misbehave in the mirror maze which makes it hard to find your way out. You will go through a series of scams in front of you at Changi Experience Studio, Singapore.
Check out Discovery Slides and enjoy the great animation playscape at Changi Experience Studio Singapore.
Book your Changi Experience Studio Singapore Tickets with us and enjoy a day amidst the beautiful nature infused with technology.
Price: AED 33.02
HeadRock VR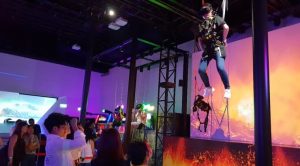 Book HeadRock VR tickets here!
HeadRock VR in Singapore is the first and largest theme park when it comes to reality. This Park is for people who love adventure and fun visual games. Located in Resorts World Sentosa, the theme park offers guests a plethora of fun activities and games such as Zombie Attack, Star Wars, and more.
Participate in many sports and activities at HeadRock VR Park in Sentosa, Singapore.
Fight and defeat Zombies in the Zombie Attacks game with your friends and family.
The park has three different people with skills who set the level of difficulty in each game.
Visit the Horrible Room and be terrified of the terrifying things around you.
So, be a part of the largest virtual reality theme park and play a character that you love the most in your favorite game.
Price: AED 29.93
Trick Eye Museum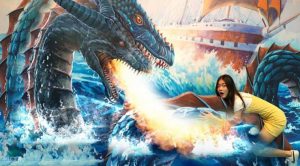 Let your imagination run wild through Trick Eye Museum Singapore tickets! This activity will allow you to spend a wonderful day at the mind-boggling Trick Eye Museum. You will find yourself working on art and photography. All your senses will be aroused as you encounter mysterious objects in all the buildings of this 4D art museum.
Hear the world-famous optical art museum in Singapore with our special Trick Eye Museum tickets.
Explore all six areas of the Trickeye Museum and take part in the extra reality with our Trickeye Museum General Admission Ticket.
Let your imagination run wild as you re-create art installations and drawings with the help of real reality!
Get yourself pumped up for some extra-sensory fun and illusion with our exclusive tickets.
Price: AED 46.75
Singapore Cable Car Sky Pass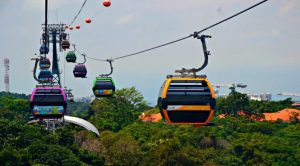 Book Singapore Cable tickets here!
Witness the best 360-degree views of Singapore with Singapore Cable Car Sky Pass. The tour opens up a beautiful tour surrounded by the green Mount, as well as the city center and views of the Sentosa tropics. Enjoy Singapore's world-class infrastructure, beautiful beaches, harbors, as well as the beautiful theme parks of the city.
Get to capture amazing sunset times and night views from the Singapore sky.
Explore Singapore with the Stardust Cabin. No trip to Singapore is complete without it.
Enjoy an appetizing meal comprising wine, dessert, soup & appetizer.
Enjoy spectacular views of the sky, the luge lines, the Sky-lift, and the glistening blue waters of the sea from Sentosa.
Singapore Cable Car Sky Pass is a wonderful way to escape the crowd and enjoy the precious nature of the city.
Price: AED 81.53
Indian Heritage Center: Best attractions in Singapore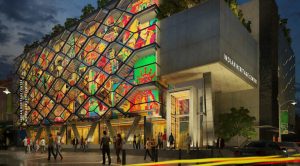 Book Indian Heritage tickets here!
The Indian Heritage Center is a cultural exhibition of Indians living in Singapore. The area attracts a few history lovers with a large collection of cultural and traditional units of Indian citizens. This Center offers the first signs and symbols of the Indians living in Singapore. Indian Heritage Centre has various units of Indian culture and tradition for you to explore.
Indian Heritage Center began its journey on May 7, 2015.
Built 3090 square miles [3090 sq km], the site is large enough to accommodate a large and unique collection of traditional and Indian livelihoods.
This center is a well-maintained four-story building with a ground floor.
The entrance to the center is adorned with a 5-foot-tall stone wall with a warm wooden door, which reflects Indian art.
Indian center has a gallery of solid 5,000 square meters of Indian cultural and cultural exhibitions.
Grab a ticket to the Indian Heritage Centre, and enjoy the history, culture, and traditions of Indian lives in Singapore. This makes it one of the best attractions in Singapore for solo travelers.
Price: AED 15.31
That ends the list of the exciting & best attractions in Singapore if you're traveling solo. Happy vacation!