Forget about skyscrapers, malls, deserts, and everything else you've heard about Dubai. One of the most visited cities in the world depends on your personal interaction with the city, starting with activities like skydiving, entering a man-made biodome, or sipping Arabic Coffee on a man-made island. A beloved city for children and adults alike, the City of Gold has extraordinary experiences to offer for all age groups. If you are looking for the best places in Dubai to visit and discover 100 things to do in Dubai, you have come to the right place.
TicketsToDo presents to you 100 of the very best things to do and places to visit in Dubai right now. From the best prices to book tickets, to just being your travel guide, you can count on us to make your visit a cherishable one. Book tickets to your favorite attraction or read on, you're in for the win.
Things to do in Dubai – attractions in Dubai you don't want to miss:
1. EXPO 2020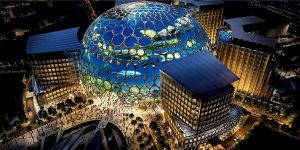 The perfect time to visit Dubai is when World Expo 2020 prepares to put on the greatest show of all time. "Connecting Minds, Creating the Future" will again be called Expo 2020 this year. TicketsToDo is the ultimate destination to buy Expo 2020 tickets in Dubai from October 1, 2021, to March 31, 2022. You can book your tickets in advance, starting at AED 95. and book a season pass.
2. BURJ KHALIFA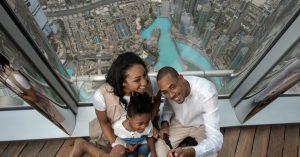 Witness the wonder of the world's tallest building, the Burj Khalifa, during your tours of Dubai. With our exclusive Dubai Burj Khalifa tickets, you can spend an exciting time exploring the sky-high views of Dubai from the different levels of Burj Khalifa's 163-story superstructure. You will admire the uniqueness of Burj Khalifa's 829.8 m architectural brilliance. Climb the world's highest observation deck in the fastest elevators and experience stunning panoramic views of Dubai's skyline.
Book Burj Khalifa Tickets Here!
3. AIN DUBAI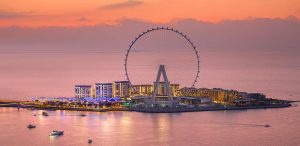 Discover Dubai in a different way – from 250 meters in the sky! Ain is the largest and longest observation wheel in the world. It offers unmatched views of Dubai's iconic skyline from the enclosed cabins. You'll find countless ways to connect in Dubai's most vibrant entertainment hub, with a wide variety of experiences that will keep you coming back for more.
4. BALLOON ADVENTURES DUBAI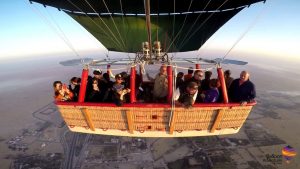 Balloon Adventures is much more than just a hot air balloon ride. You can catch the rising sun at 4,000 feet. Experience a vast expanse of golden sand dunes and see wandering camels and the mighty Arabian Oryx. This is the ultimate desert adventure with a generous breakfast spread at a Heritage camp located in a royal desert retreat.
Book Balloon Adventures Tickets Here!
5. BURJ AL ARAB MEAL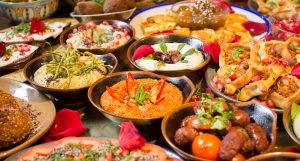 Burj Al Arab is known as the most luxurious hotel in the world. The dining experience is one-of-a-kind considering its best-in-class food, ambiance, and lovely decor. Prepare your Dubai visa to dip your fingers in the delicious Burj Al Arab food. Arabian luxury has extraordinary architecture with luxurious hospitality.
6. DEEP DIVE DUBAI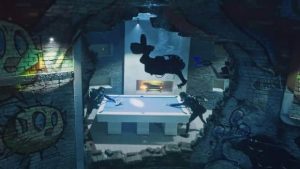 Deep Dive Dubai is the latest record-breaking attraction to make a splash in Dubai. It is the only diving facility in the world where you can dive to a depth of 60m, which is 15 meters deep and four times larger than any other diving pool in the world. You can make your first dive in safe and controlled conditions. To create the perfect conditions for diving, the water is kept at 30 degrees and there is no need to wear thick diving suits. Accompanied by experienced certified instructors, you will dive into warm fresh water and discover a unique underwater zoo world full of adventure.
7. DUBAI FRAME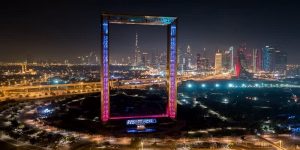 Take a tour of the Dubai Frame, an architectural landmark in Zabeel Park, Dubai. It holds the record for the largest square in the world. The Guardian newspaper describes it as "the largest picture frame on the planet". The UAE's newest cultural landmark is an iconic structure that "frames" impressive views of Old and New Dubai. It serves as a metaphorical bridge connecting the emirate's rich past to its glorious present.
Book Dubai Frame Tickets Here!
8. DUBAI OPERA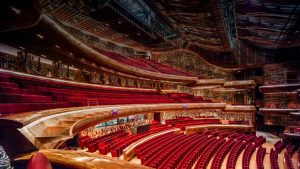 Dubai Opera is a 2,000-seat, multi-format performing arts center located in Downtown Dubai's Opera District. Developed by the specialist Emaar Groups and designed as a traditional Dhow, the Opera house is an inspiring sight to behold. Opera brings you the most interesting theatrical performances from around the world, such as Mama Mia or Anna Karenina. Witness the three-story layout of the auditorium that can transform into different setups. Theater Mode is the perfect venue for major drama productions and theatrical performances.
9. DUBAI SAFARI PARK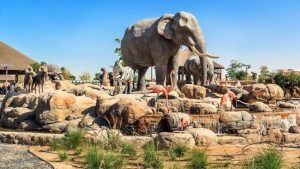 Dubai Park is largely a conservation park where you can interact with the creatures. This Park is home to about 3,000 animals. All of them live on an area of ​​119 hectares and aim to be one of the top ten zoos internationally. Dubai Park is one of the leading tourist destinations. He is appreciated by the international community for his work in ensuring high standards of animal welfare and ethical behavior. With Dubai Safari Park Tickets, you can witness different animal species and have a nice day outside!
Book Safari Park Tickets Here!
10. DUBAI THEATRE OF DIGITAL ART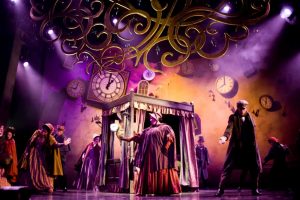 The Digital art Theater is the latest addition to Dubai's cultural landscape. It combines three digital art formats, including multimedia exhibitions, contemporary immersive installations, and art in virtual reality. Spreading over an area of ​​1,800 m2, the theater presents digital shows of classical art accompanied by music and visual effects. The inaugural exhibition showcases work by nine famous artists, including Claude Monet, Vincent Van Gogh, Paul Cezanne, Wassily Kandinsky, and more.
11. FLYING CUP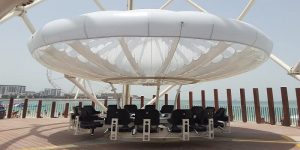 The Flying Cup is a multi-sensory experience that lifts you 40m above the ground. Flying Cup is a one-of-a-kind experience you should try. This is an innovative dining and entertainment concept that allows you and your friends to rise to new heights! You can spend the evening with a refreshing drink in hand, enjoying the unique views of The Beach, JBR, Ain, and Palm Jumeirah.
12. iFLY DUBAI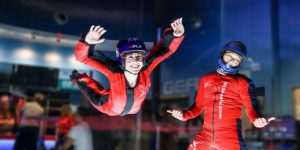 iFLY Dubai is a unique indoor skydive Dubai experience with the first dual tunnels opening inside a shopping mall in the world. When you fly with iFLY in Dubai mall you're in safe hands. Their instructors are all highly experienced sportsmen who are fully trained in operating the equipment. The 2 wind tunnels are 10 meters tall with acrylic glass walls! iFly's technology accommodates all types of flyers from beginners to seasoned professionals.
13. iVENTURE DUBAI UNLIMITED ATTRACTIONS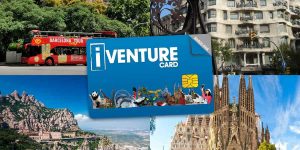 Experience Dubai's best attractions while saving up to 50% on general admission entry with the Dubai Pass. Enjoy breathtaking views from the observation deck of the world's tallest building, Burj Khalifa, explore the Dubai surrounds on a 4×4 Desert Safari, be amazed at the IMG Worlds of Adventure theme park, visit the extraordinary Dubai Aquarium, or see the sights on a city bus tour.
14. LA PERLE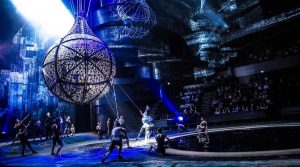 La Perle by Dragone is the region's first permanent show featuring 65 world-class artists that combine breathtaking choreography with daring stunts, in a novel 'aqua theatre'. You'll be on the edge of your seat as world-class artists perform remarkable feats, including aerial acrobatics, death-defying dives, and unbelievable motorcycle tricks. Created by world-renowned Artistic Director Franco Dragone, La Perle combines the spirit of Dubai with an iconic aqua stage to deliver an awestruck spectacle in and above water. This show never fails to impress.
15. LUXURY DUBAI MARINA DINNER CRUISE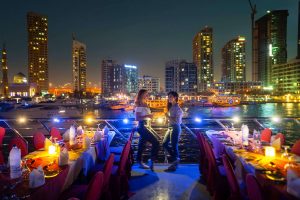 You can enjoy an award-winning dinner cruise with your family, friends, or loved ones. This dinner cruise glides you through Dubai nights as the monuments sparkle brightly. Also, enjoy the breathtaking views of the Marina Promenade while you dine buffet-style on a wide array of continental and exotic dishes, along with a selection of juices.
16. SEAWINGS SEAPLANE TOURS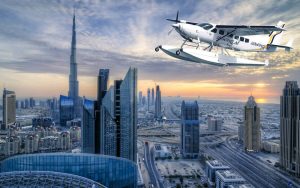 Seawings provides aerial sightseeing tours of Dubai, Abu Dhabi as well as Ras Al Khaimah. You can experience a unique water take-off and landing as you soak in unobstructed views of Dubai's modern structures and traditional desert landscapes from the sky. Seaplane tours can be customized with add-ons or even chartered for groups of up to 200 people to any of Seawings' 25 destinations. This is an ideal way to see Dubai and its neighboring cities for leisure activities, and special occasions.
17. DUBAI FOUNTAIN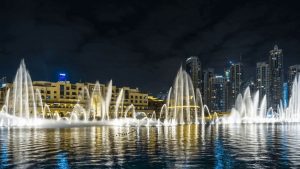 The Dubai Fountain is a choreographed fountain system located on the 12 hectares manmade Burj Khalifa Lake, at the center of Downtown Dubai. You can experience the world's largest choreographed fountain system from an incredibly special vantage point – the Burj Khalifa Lake. Get a close-up look of the spectacular show onboard a traditional Abra boat while sailing on the Lake.
18. THE PALM JUMEIRAH DUBAI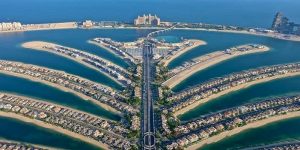 The tree-shaped Palm Jumeirah island is known for glitzy hotels, posh apartment towers, and upmarket global restaurants. From a height of 240 m above the ground, the View will offer a stunning 360- degree panoramic view of the city and the amazing vastness of the surrounding desert. The view has both open and enclosed viewing sections that give a panoramic view of the Palm Jumeirah and the Arabian Gulf.
Related Article: 10 places you can visit without traveling
CITY TOURS
19. BIG BUS CITY TOURS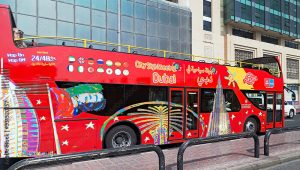 You can hop on the Dubai bus tour to experience a true fusion of traditional Arabian charm. Enjoy panoramic views of Dubai's dramatic skyline, perfect sandy beaches, and the world's tallest building. Hop off to explore historical souks, forts, and palaces, and enjoy ultra-chic dining and ambient nightlife.
20. EAST COAST AND FUJAIRAH WITH LUNCH
The Fujairah east coast tour from Dubai allows you to experience the age-old culture and tradition of the Emirates. It dates back 4000 years to the Iron Age. Also, escape the hustle-bustle of Dubai to discover Abu Dhabi's ancient citadels, fishing villages, rugged mountains, and desert oases of the United Arab Emirates' captivating east coast.
21. DUBAI CLASSIC CITY TOURS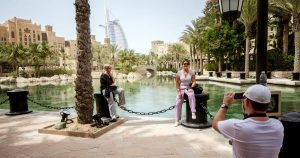 Explore Dubai's old and newest sights on a half-day sightseeing tour. This is what you're waiting for, a Dubai city tour with all the Dubai Landmarks plus an hour Marina Sightseeing Tour.
22. DUBAI DESERT CAMEL SAFARI
You can experience the desert tour on a traditional camel safari. Your 45-minute journey through the desert traces the footsteps of Bedouin travelers. Also, get to experience an important part of Emirati culture at a professional falcon show in the desert dunes. Watch these cherished birds fly to a lure and reach full speeds up to 390km/h. As the Arabian sun sets behind the dunes, sit back and relax taking in the stunning views of the desert. You can get great photo opportunities with the falcons before heading to an authentic gently-lit Bedouin camp inside a private Royal desert retreat.
Book Camel Safari Tickets Here!
23. DUBAI MARINA DINNER CRUISE
Dubai's skyscraper-lined marina is even more impressive from the water and an evening cruise affords spectacular views of the illuminated city. On this tour, set sail around Dubai Marina onboard a luxurious cruise ship. Enjoy panoramic views through the floor-to-ceiling glass windows accompanied by live onboard entertainment. Enjoy a two-hour dinner cruise with a 5 Star International Buffet while cruising through the magnificent Dubai Marina.
24. HALF-DAY SHARJAH CULTURAL SIGHTSEEING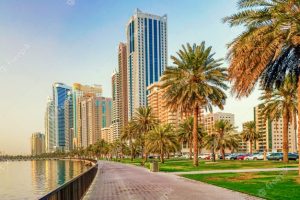 Do visit the world-renowned Sharjah, the cultural capital of the region. This beautiful place is surrounded by historical monuments and mosques. Known as the Pearl of the Gulf, Sharjah will give you an opportunity to experience the heritage of the Emirates. The Sharjah cultural tour is designed to bring out the flavors of Sharjah stories. Explore Sharjah in this exciting and affordable half-day tour from Dubai and have a grand time.
25. JEEP ADVENTURE SAFARI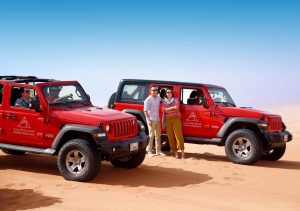 Explore the wadis and mountains on a true off-road exploration. Enjoy a road and desert drive to Fossil Rock to see the archaeological sites at Mleiha. Continue your journey to the rugged Wadi Shawka pools. You can also explore ruins and traditional farmlands near Wadi Helo on an easy hike and take in the scenic views around Kalba.
26. THE GOLDEN CITY TOUR
The half-day Dubai city tour will let you explore both historical sites and contemporary frames of the golden city. Enjoy the grandness of this amazing city by staying at the most luxurious hotel in Dubai. Riding through the Sheikh Zayed Road in Dubai, let your eye dazzle with the sight of magical skyscrapers.
DESERT SAFARIS
27. CARAVAN SAFARI AND CARAVANSERAI TOUR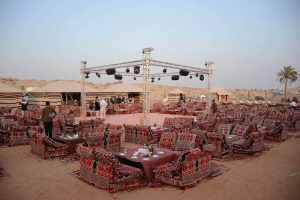 Enjoy a thrilling Desert safari in the Dubai desert dunes, followed by an evening with dinner and entertainment in Caravanserai. An important part of caravan-based trade was the caravanserai – small settlements built in the desert to act as resting stops for traders and travelers passing along the established trade routes. These settlements meant that people could travel greater distances and trade more freely. You can enjoy dinner in the desert with 3 live entertainments.
28. DESERT SAFARI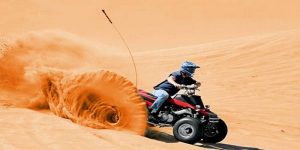 Uncover Dubai's most famous desert spot with Dream Journey as you engulf yourself in an adventurous 4×4 drive across the Red Dunes in the Lahbab desert. Charm yourself under Dubai's scenic desert sunset, ride a camel, try out sandboarding, and savor delicious food. You can take a wild ride under expert guidance in the sun-glazed sand dunes. Also, you get some excellent photo stops in some of the most beautiful places in Dubai! This activity combines various desert activities like sandboarding and camel riding, sunset safari, morning safari, and many more.
Book Desert Safari Tickets Here!
29. DUBAI ROYAL CAMEL RACING CLUB
Camel racing is about the beauty in the chaos. The camel racing season comes between October and April in the winter months. There will be other minor races throughout the year, even during the offseason. Races take place in the early mornings on Fridays and Saturdays. You can capture the action of sandboarding, camel rides, and an exciting dune drive. You can explore the vastness of the Dubai Desert and even visit the traditional Desert Camp on an amazing tour into the Dubai desert. Engage in this excellent experience as you take part in different kinds of thrilling activities.
Book Camel Racing Tickets Here!
30. HATTA SAFARI DUBAI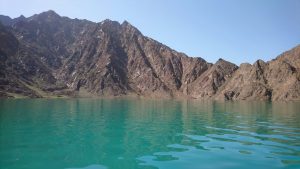 Desert Hatta Safari Dubai is for travelers who love to experience the best of Dubai in 4 to 6 hours. You can soak yourself in the view of the beautiful Dubai Desert and gaze at the sunrise along with an appealing breakfast served in front of you. The Hatta Mountain Safari takes you on a journey starting from the heritage village to the Jebel Maleihah and Camel Rock formations.
Book Hatta Safari Tickets Here!
31. OCEANAIR'S DUBAI DESERT SAFARI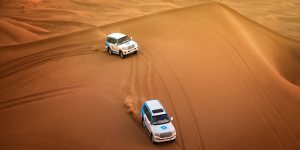 The Dubai Desert Safari by Oceanair will provide you with a one-hour fun-filled adventure through the deserts of Dubai in the morning. This safari will take you to the Al Khayma Desert Camp in the Lahbab Desert. In the Al Khayma Camp, you will be offered a lot of refreshments, such as Gaymat, Gahwa, Arabic coffee, barbecue, shisha smoking, and many more. The safari includes adrenaline-inducing activities such as dune bashing, riding on a quad bike, sandboarding, and camel riding. You will also get the chance to experience the exotic life of Bedouins in deserts through activities like the Tanoura dance, taking photos with a falcon, dressing like an Arab in the desert in Arabian attire, and henna tattooing.
Book Oceanairs Safari Tickets Here!
32. ROYAL SHAHEEN FALCONRY DUBAI
Discover wilderness and culture as Royal Shaheen's professional falconers take you on a journey back-in-time, creating memorable experiences for you. They provide you with the best opportunity to engage with the passionate Falconers and dynamic team of Birds-Of-Prey. Also, enjoy a once-in-a-lifetime program during your stay in Dubai that features a nature drive and interactions with a falcon, hawk, eagle, and owl on a 90-minute Falconry Experience.
Book Royal Falconry Tickets Here!
33. DESERT SAFARI WITH FALCON SHOW AND BREAKFAST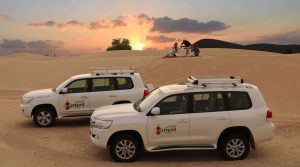 Discover authentic Emirati cuisine and culture on this uniquely developed Falconry Safari, perfect for small groups and families. Also, enjoy the golden hour of surprise along with the flight show of falcons and get yourself served a full healthy breakfast. You can experience Dubai's desert at its most mystical and awestruck moments.
Book Desert Safari Tickets Here!
YACHT CHARTER
34. YACHT RENTALS DUBAI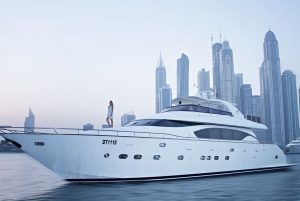 Dubai tour is incomplete without yachts and boats rolling on the deep blue waters of the Persian Gulf. Land in Dubai, book your dream stay at Jumeirah Beach Residence and explore all possible activities in Dubai. You can get to experience the exotic urban luxury yachts charter in Dubai.
Book Yacht Rentals Tickets Here!
SIGHTSEEING TOURS
35. ABU DHABI CITY TOUR FROM DUBAI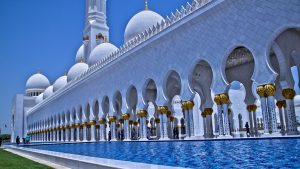 You can drive on Yas Island and Saadiyat island to see the new developments in Abu Dhabi. Also, you can take great images of the Abu Dhabi skyline from a vantage point. Visit Qasr Al Watan, the opulent government palace, and stop for lunch. Then, drive through the palace area known as Al Bateen and visit the Sheikh Zayed Grand Mosque.
36. CITY SIGHTSEEING DUBAI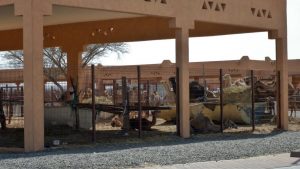 Discover the landmarks of Dubai on a guided city tour. You can travel by air-conditioned vehicle and get a chance to know modern Dubai –the Burj Al Arab, and Burj Khalifa. Visit Al Bastakiya, Dubai Museum, and the Gold and Spice Souks. Explore places that will immerse you in vast and multi-faceted experiences, showcasing the heritage, culture, lifestyle, and people of Dubai.
Book City Sightseeing Dubai Tickets Here!
37. LOVE BOATS DUBAI
Love Boats Dubai prides itself on providing safe and enjoyable guided boat tours to the customers around some of the most luxurious spots in Dubai. Witness the thrill of wind gushing against you, while you enjoy riding on the boat in the ocean. The Love Boat Tour is a unique spot for sightseeing in Dubai.
38. MARINA DAILY SIGHTSEEING TOUR
Discover the heart and soul of Dubai, with a Sightseeing tour that takes you on a journey through generations of rich Arab culture. You will cruise along the serene water that divides the city into two main areas – Deira and Bur Dubai. Picture the origins of the city admiring the modern marvel that it has now become, from the comfort of the luxurious dhow making your trip to Dubai a memorable one. The tour lasts approximately one hour, and guests are provided with an English commentary throughout.
CRUISES
39. DHOW CRUISE DINNER
Experience a 2-hour classy dinner cruise in the Venetian-styled canal that will leave you and your loved ones impressed. This traditional dhow will offer you the best views of modern Dubai from the most unexpected angles. Have an international dinner buffet experience while sailing by the Dubai Marina on this spectacular activity! Perk up your evening with friends and family in the presence of revitalizing live entertainments and the fresh breeze of the water with Dhow Dinner Cruise Dubai Marina tickets.
Book Dhow Cruise Tickets Here!
40. LUXURY DUBAI CANAL CRUISE
Spend a relaxing evening cruising in the Luxury Dhow offering the best of Glass Enclosed & Al Fresco Dining Experience. Gently cruise along the banks of Dubai Water Canal offering stunning views to capture and enjoy a scrumptious international buffet dinner as you soak up the city's bustling atmosphere.
Book Luxury Canal Tickets Here!
41. MARINA 5 STAR SUNSET CRUISE
Hop on the Sunset Cruise Dubai that offers you a one-of-a-kind experience. Amidst the Dubai water canal, the dining experience of the Marina is appreciated by many travelers who visit Dubai yearly. If you are looking for a romantic getaway for some time, this activity of 90 min stays with you for a lifetime and is worth a shot!
Related Article: Dine with luxury at the Best Restaurants in Abu Dhabi
WATER PARKS
42. LAGUNA WATER PARK
Laguna waterpark has four distinct zones – Splash, Slide, Surf, and Relax. Enjoy the central Water Slide Tower with five awesome rides; a comprehensive family zone with AquaPlay and Splash Pad, a WaveOz 180 Florida for surfing, a Lazy River, Pool Lounge, Cabanas, food & beverage store, and a merchandise store. WaveOz 180 is the star attraction as the only one of its kind in the Middle East and one of only three in the entire world.
Book Laguna Waterpark Tickets Here!
43. ATLANTIS AQUAVENTURE
Beat the heat and get ready for some high dose of adrenaline rush at Dubai's largest waterpark, Atlantis Aquaventure waterpark. From exploring The Lost Chambers to meeting adorable dolphins at the bay or screaming down the goosebump-inducing waterslides, Atlantis Aquaventure is a treat for all ages. Check out the exciting packages and book the one that suits you best and get ready for some unending fun!
Book Atlantis Aquaventure Tickets Here!
44. DOLPHIN BAY ATLANTIS
Enjoy a personal and unforgettable shallow-water dolphin interaction when you wade into waist-high crystal-clear waters and enter the intriguing and playful world of dolphins. Watch as they swim and show off some of their favorite skills. Get to interact with them as you can touch, hug and even kiss or play ball with your new and adorable dolphin friend. Spend a day amidst the most adorable sea creatures at Dolphin Bay, and enjoy access to the thrilling activities at Aquaventure Park, Atlantis the Palm.
Book Dolphin Atlantis Tickets Here!
45. KAYAKING IN DUBAI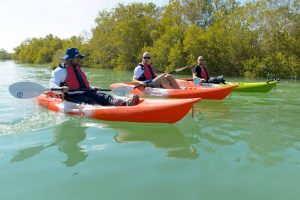 Kayaking is an exhilarating sport that everyone can enjoy. Anyone who has completed 16 years can participate in this amazing water activity. Moreover, the paddler's body weight should be a minimum of 45 kg and not exceed 100 kg. On this one-hour water adventure, guests can kayak down Dubai's calm water, admiring the unequaled architectural marvels and scenic views along the way. Regardless of your ability, you can polish up your kayaking skills and learn to paddle an advanced sea kayak under the professional guidance of the expert team.
46. LEGOLAND WATER PARK DUBAI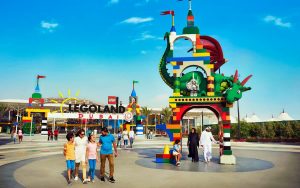 Legoland Water Park, Dubai is a perfect place for kids, parents, and adults alike. This water park has everything you expect from a water park. If you have toddlers with you who cannot possibly enjoy the huge slides and pools, you really need not worry as the Legoland Water Park also has a toddler play area with slides that are designed especially for the little tots. A special Build your own boat with Lego bricks helps you to express your creativity at the water park.
47. SPLASH AND PARTY WATERPARK DUBAI
Splash 'n' Party is Dubai's newest, coolest, and most exciting Waterpark in Dubai for Kids. This intimate gated compound has something for everyone with splash pads for the little ones and a restaurant and juice bar for you. Birthdays at the park give access to the whole day of Surf, Slide, Splash, and Relax. With over 10 unique rides and attractions, there is something for everyone.
48. THE LOST CHAMBERS AQUARIUM
Uncover a magical world of exotic marine life inhabiting a surreal environment that has been designed to reflect the lost fabled city of Atlantis. Discover the wonder and beauty of the lost city of Atlantis as you catch sight of 65,000 different marine animals that waft through the waters. Catch a glimpse of two exceptional and rare white baby alligators here in their natural habitat. A guided tour of the aquarium will give you loads of information about the multitude of aquatic creatures that have made this their home.
Book Lost Chambers Tickets Here!
49. WILD WADI WATER PARK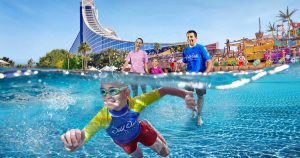 The Wild Wadi Water Park is an outdoor water park in Dubai. An unforgettable adventure awaits you in the mythical world of Juha and Sindbad from Arabian folklore. Get to experience thrilling high-speed water slides and fascinating wave pools in the world Jumeirah Sceirah, Ring Rides, Master Blaster, Breakers Bay, Wipeout, Riptide, etc. Park also offers a range of dining options including juicy gourmet barbeque, burgers, and footlong hotdogs to grilled tikkas, kebabs, and freshly made pizzas.
THEME PARKS
50. THE GREEN PLANET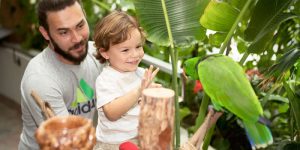 The Green Planet Dubai is a bio-dome that invites visitors to explore the planet's most enchanting flora and fauna through one of the most immersive expeditions into the tropics. Interact and immerse yourself in the beauty of the tropical Green Planet Dubai. This is also home to the largest indoor artificial life-sustaining tree in the world and thousands of exotic creatures. If you are a nature lover, ensure a trip to the Green Planet Dubai. Buy the Green Planet Dubai tickets online from us at the best prices to discover the wonders of a magnificent tropical forest.
Book Green Planet Tickets Here!
51. DUBAI DOLPHINARIUM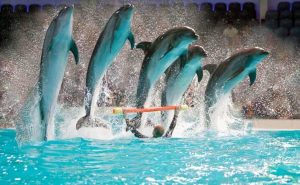 Dubai Dolphinarium is the first fully air-conditioned indoor dolphinarium in the Middle East. It provides habitat to dolphins and seals, allowing the public to watch and interact with them through live shows and photo sessions. It is located in the creek side park at Bur Dubai near the Children's City. Their interactive shows involving playful seals, bottlenose dolphins, and exotic birds can woo any tourist.
Book Dolphinarium Tickets Here!
52. DUBAI GARDEN GLOW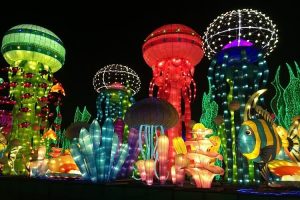 The Dubai Garden Glow is a beautiful place to spend your evening with your family. It's a great experience being there at the world's first unique themed park (as they call it). The Garden Glow is a family-oriented themed garden, with unusual never-seen concepts! It is the largest in the world with a dedicated family entertainment park guaranteed to leave you in awe.
Book Garden Glow Tickets Here!
53. GLOBAL VILLAGE
Global Village in Dubai is located in Sheikh Mohammed Bin Zayed Road Dubai. It combines cultures of 90 countries across the world in one place. It claims to be the world's largest tourism, leisure, shopping, and entertainment project. Enjoy the sight of mini landmarks, cultural shows, rides, mouthwatering food, and all available activities at your own expense. This unique theme park starts operating from November each year and closes in April month of the following year. Buy Global Village Dubai Tickets at the best prices.
Book Global Village Tickets Here!
54. KIDZANIA DUBAI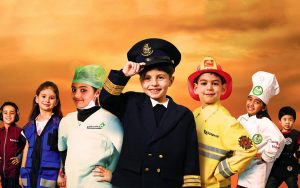 KidZania in The Dubai Mall provides children aged 4 to 16, with a safe, unique, and realistic educational environment that allows them to do what comes naturally to them – role-playing – while parents have peace of mind, knowing their kids are learning in safety. Set over an 80,000 sq ft area, KidZania is a complete city with a hospital, fire station, beauty salon, bank, radio station, supermarket, television station, pizzeria, theater, and much more. Kids can earn kidZos, the official currency of KidZania, with every job they perform. Recognized at every KidZania city throughout the world, kidZos are used to buy products and services in KidZania.
55. MOTIONGATE DUBAI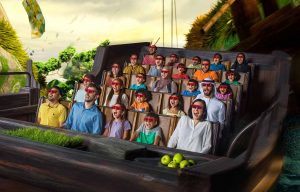 Motiongate Dubai tickets Offer a Meet and Greet experience with your all-time favorite characters. See it with your own eyes as you enter the world of animation in Dreamwork's Kung Fu Panda, How To Train Your Dragon and Shrek. You can live up to your dream under the Lionsgate films untamed Underworld, and become your favorite Hunger games persona. There are 4 zones to keep the whole family entertained. ( COLUMBIA PICTURES, SMURFS VILLAGE, DREAMWORKS, LIONSGATE).
56. 3D WORLD SELFIE MUSEUM
There are nine zones: Illusion, Arabic, Egyptian, Water World, Animal Kingdom, World of Masterpieces, Fantasy, Jungle, Humor with varying artwork where you create memories. Each zone has different interactions and more fun to offer. A little imagination while posing with the illusions goes a long way in ensuring that the photos taken stand out and rank higher in the fun factor. Get your dream photos captured by experienced staff at the 3D World Dubai trick art museum. Also, find refreshments at the cozy cafe on the premises.
57. AVENTURA PARK DUBAI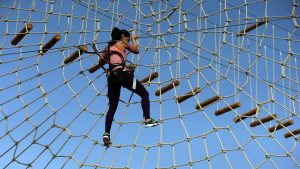 The Aventura Park has a 35000 square meter area of land taking you to the best form of nature. Pump your adrenaline rush with 6 circuits, 80 obstacles, 1640 M games, 24 zip lines so that you spend your weekend fruitfully amidst flora and fauna. The Aventura Nature Trail is a 1-hour tour of nature and helps children to learn practically, while exploring the flora and fauna, playing with pets like bunnies, etc. Team building activities, family holidays, birthday celebrations with friends, school trips, can be arranged here at discounted prices!
Book Aventura park Tickets Here!
58. BOLLYWOOD PARKS DUBAI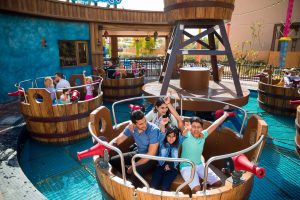 Enter the zone of entertainment at the Bollywood Parks Dubai one of the most premier parks in Dubai. Be a part of your favorite adventure, comedy, romance, or action movie while you dance to the tunes of the songs, or watch live shows at the Bollywood Parks Dubai. Inspired by some of the best blockbuster movies, be the actor/actress you always wanted in your own movie. Get mesmerized with Bollywood's most loved and classic characters played by our Bollywood heartthrobs at the Bollywood Parks Dubai.
Book Bollywood Parks Tickets Here!
59. CHILLOUT ICE LOUNGE DUBAI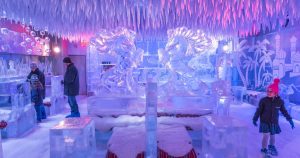 Experience the unique technological innovation in refrigeration, lighting, and architecture on your 1-hour visit. This place is full of beautiful ice sculptures and a beautiful well-curated ice sculpture of varied renowned buildings. Visitors will receive a complimentary welcome drink when they enter Chillout. The diffused lighting changes its colors at certain intervals and filters through crystal clear blocks of ice, creating low-lux hues of varying patterns. All these elements have been creatively orchestrated in one of the top ice lounge experiences in the world. Beat the heat and Visit Chillout Ice Lounge that's guaranteed to cool you down!
60. DUBAI AQUARIUM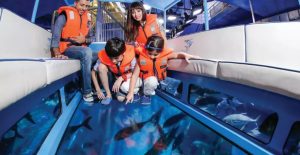 Immerse your senses in a stimulating environment featuring vivid colors, spectacular marine life, and incredible experiences. The 10-million liter tank, located on the Ground Level of The Dubai Mall, is the largest suspended aquarium in the world. It houses thousands of aquatic animals, comprising over 140 species. Over 300 sharks and rays live in this tank, including the largest collection of Sand Tiger sharks in the world. Dubai Aquarium makes you experience the real thrill of the wild and get up close and personal with the world's most amazing animals at Dubai Mall Aquarium.
Book Dubai Aquarium Tickets Here!
61. DUBAI BUTTERFLY GARDEN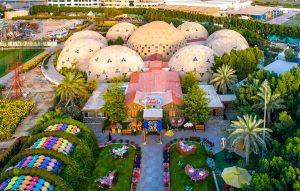 Dubai Butterfly Garden, a space filled with exotic butterfly species, plants, and flowers. Different & peculiar varieties of butterflies which you might not have seen before. The Garden is home to more than 15,000 butterflies spanning over 45 majestic species of butterflies housed in ten custom-built, climate-controlled domes. Surround yourself with colorful butterflies. It gives you the opportunity to see how butterflies evolve through each stage. Souvenir Shop is the perfect spot to pick up a uniquely wonderful present at a very reasonable price. There is also a butterfly museum and a lush garden environment that is built with varieties of plants and flowers, fountains, birds, and fish ponds. You can visit the Koi Pond in which you find magnificent Koi swim alongside each other in stunning shades. This friendly fish is treasured by hobbyists and aquarium owners worldwide.
Book Butterfly Garden Tickets Here!
Related Article: Explore Dubai, not just the World Expo 2020
62. DUBAI PARKS AND RESORTS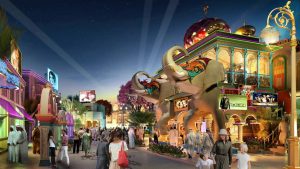 Turn your ordinary summer into a fun-filled vacay! If you're ready to step into the world of fun and entertainment and have an amazing experience, Dubai Parks and Resorts is the place to be. Your family will get to enjoy the three themed parks; MOTIONGATE Dubai, Bollywood Parks Dubai, and LEGOLAND, with one water park; the LEGOLAND Water Park. The park offers a dedicated hotel, Lapita Hotel, and Resort, as well as Riverland Dubai. There are Magical Fireworks by the River every Friday.
Book Park and Resorts Tickets Here!
63. EKART ZABEEL DUBAI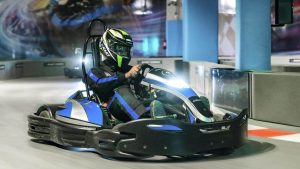 Ekart Zabeel by Emaar is the perfect place for a challenge with friends, a fun family activity, or a memorable afternoon for a perfectly organized corporate event. Experience the breathtaking modern electric go-kart adventure at Ekart Zabeel by Emaar Entertainment. Suited up with safety helmets and jumpsuits, zoom through the ultimate driving experience right from the virtual reel, cinemas, and video games to real-life adventure
64. ESCAPE HUNT DUBAI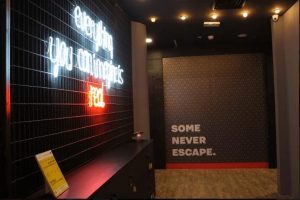 If you are in the mood for some adrenaline rush along with some serious fun, choose Escape Hunt Dubai for your next weekend trip! Located in the famous Galleria Mall, this live entertainment space will give you a full-fledged thrilling experience in the form of a crazy adventure game. This incredible entertainment house has multiple escape rooms in Dubai where you can go through a whirlwind journey of a live escape game.
What to expect:
Jack The Ripper: You travel back in time to 1888, where you have been monitoring the White Chapel Murderer for weeks, known as The Ripper. You know his whereabouts and his movements, but you don't yet have any evidence. He leaves his house and you have 60-minutes to find the evidence you need and get out… before he returns!
Prison Breakout: It's the mid-1970s and you wake up to find yourself locked in a prison cell. Every 60 minutes the guards drag one prisoner away. So far, none have returned. Your only option is to attempt a daring prison escape or risk a fate unknown.
Book Escape Hunt Tickets Here!
65. HYSTERIA HAUNTED ATTRACTION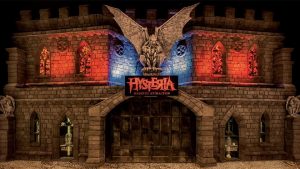 The Hysteria Haunted Attraction is not for the faint hearts. For all those adventure enthusiasts, who wish to experience horror and terror like never before, this is your go-to destination. Situated in the Dubai Mall, this is your place for some adventure with eeriness all around you. Experience the spine-chilling and petrifying journey at Hysteria Haunted Attraction. If you are brave enough to walk through the doors of Hysteria, you will find yourself in a haunted mansion of dimly lit rooms and dark corridors, each with its own scary element that will leave you petrified. Be prepared to encounter fear-inducing characters and gruesome surprises along your ghoulish journey.
Related Article: 10 must-visit places in Abu Dhabi for an unforgettable experience
66. IMG WORLD OF ADVENTURE DUBAI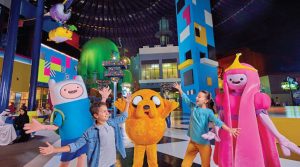 Explore the largest indoor theme park in the world with our exclusive IMG Worlds of Adventure tickets. At IMG Worlds of Adventure, you can have an adrenaline-rushing experience witnessing the biggest adventure zones you can ever imagine. This grand entertainment park creates an extraordinary experience by showcasing versatile adventure zones that pay tribute to different global brands such as Cartoon Network and MARVEL. Plus, you will be able to get access to IMG World rides and unique zones such as Lost Valley and the IMG Boulevard.
67. JUMBLE INDOOR ADVENTURE DUBAI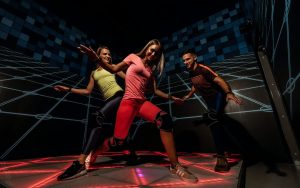 Jumble brings a unique type of adventure to the shores of Dubai. Jumble is a true team adventure where teams of 3-5 players have to use their mental and physical skills to progress through 16 exhilarating jumbles. These challenges will have you and your team crawling through tunnels, climbing monkey bars, fighting zombies, doing the chicken dance, and much more. The unique technology development behind building Jumble is what makes the gaming experience ideal for everyone. You can easily spend the entire day at Jumble solving challenges and enjoying a meal or beverage at French Bakery located in the store.
68. LEGOLAND DUBAI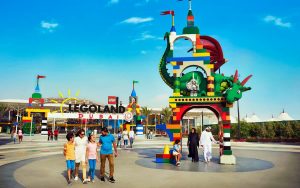 Legoland Dubai is one of the UAE's best theme parks. This lego-inspired park has tons of fun rides, attractions, and fun-filled experiences waiting for you and your family. Build your own lego boat using the bricks and express your creativity to see if they float well on the mini water bodies. Enjoy some of the best adventure sports and attractions at the park-like the Dragon's apprentice, Lost Kingdom Adventure, Lego City, Beetle Bounce, etc. Eat delicious salads, sandwiches, and burgers at two of the best in-house restaurants at Legoland.
69. MIRACLE GARDEN DUBAI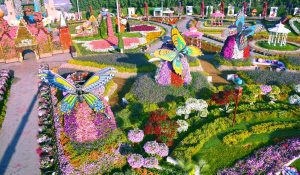 The Dubai Miracle Garden is a flower garden located in the district of Dubailand, Dubai, United Arab Emirates. The garden was launched on Valentine's Day in 2013. This yearly incredible experience from mid-November to mid-May is one of Cityland's signature creations. Witness the 72,000 sqm space garden in full bloom with its 150 million flowers arranged in colorful arches and patterns, and the countless shapes they form are truly magnificent. Each year, Dubai Miracle Garden reinvents itself, as they bring a whole new concept to the visitors.
Book Miracle Garden Tickets Here!
70. MUSEUM OF ILLUSIONS DUBAI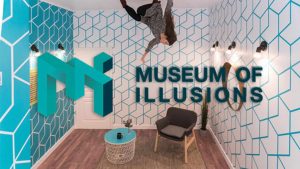 Enter in the world of illusion. The museum houses 80 different exhibits to boggle the mind. It's a museum where seeing is not the same as believing. Enjoy a collection of Holograms, look closer at every Optical Illusion and observe thoroughly each installation. Disfigure your reflection in the Mirror Room, cut yourself loose in the Infinity Room, and resist the laws of gravity and shapes. Summon the bravery to jump into an illusion created by the Vortex Tunnel. See numerous interactive and attractive exhibits created for the very purpose of confusing the mind. The museum will keep you amazed with the collection of illusions which for sure will shake your logical and physical state. The museum is a great educational and eye-opening experience for all generations and age groups. Deceive your eyes and entertain your mind!
71. OLI OLI DUBAI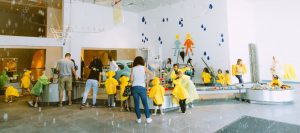 Oli Oli offers plenty of natural light, space, and an environment that allows for natural exploration rather than over-stimulation. Oli Oli is about engaging with your children – this isn't a 'drop and play' or 'watch type of place. This is about spending quality time together, about discovering together, about having heaps of fun together!
72. SKI DUBAI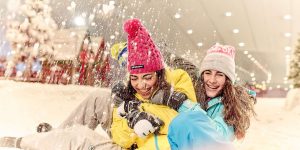 The world's first and largest indoor ski park and real snow park, Ski Dubai offers a variety of fun and adventurous activities. With 5 different heights, lengths, and gradients of slopes for skiing, Ski Dubai brings new meaning to levels that make the park so unique. Ski Dubai also features activities such as Snowboarding, Zip-lining, Chairlift rides, and last but not least Meeting the Penguins! The indoor Ski Dubai Resort has about 22,500 square meters of "real-snow" indoor ski area, with five slops, the longest being 400 m. It is the perfect place to be when you want to get away from the heat of Dubai city and experience being teleported to the Northern Winters.
73. THE SMASH ROOM DUBAI
Instead of slamming your phone against the ground or punching a hole in the wall or flipping a table, you can come to the Smash Room and shatter, break, stomp, tear, yell, and embrace an animalistic release you can only find here. The Smash Room in Dubai is a unique attraction that refers to itself as, therapy that doesn't involve reflection, a meditation that doesn't involve soul searching. At the Smash Room, you do exactly that, you smash things! Immerse yourself in this wacky concept that is sure to be an experience like no other.
74. Wire World's Parks – Kite Beach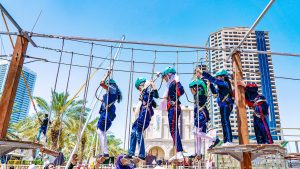 Bring out your inner climbing enthusiast! Every adventure requires a first step and if adventures are full of fun and safety, neither kids will be afraid to try and learn nor parents will hesitate to allow them. This is indeed a great introduction to climbing and trekking! The low rope course will bring out their inner climbing enthusiast and help spark a lifelong appreciation of adventure sports.
75. VR PARK DUBAI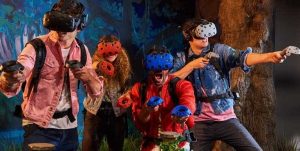 Located in the prestigious Dubai Mall, the world's largest and most-visited entertainment destination full of surprises now offers a first-of-its-kind attraction for the Middle East. VR Park, a unique virtual reality arcade in the world, is centered on the concept of 'shared escapism, with a mix of immersive rides, interactive games, and educational journeys. There are a total of 18 attractions to enjoy. Visitors can also relax and enjoy the surroundings from the comfort of PVRK Cafe.
CULTURE IN DUBAI
76. RIPE MARKET
The Ripe Markets are community alfresco events that run across a number of locations in Dubai. The goal is to support local businesses, giving them a platform to sell their handcrafted products to residents and tourists visiting. Ripe is all about bringing the community together in a beautiful setting.
Location: Sheikh Zayed Rd – Al Sufouh – Al Sufouh 1 – Dubai
77. AL QUOZ ART GALLERIES
Al Quoz is actually a block of streets lined with some of the best art galleries in Dubai – Al Quoz is full of surprises. Witness the magic of art and creativity unfold on the streets of Al Quoz. Dubai's artsy hub also has workshops, plus, there are loads of cool coffee shops to check out. We recommend Nightjar, which will be heading to Time Out Market Dubai in 2021, too.
Location: 17th St – Al Quoz – Dubai
78. Al FAHIDI HERITAGE TOUR
A visit to Fahidi Historical Neighbourhood is a great opportunity to get acquainted with the old way of life, which was prevalent in
with its rich values that can be seen in the design of the buildings. The traditional style of life that was prevalent in
from the mid 19th century till the 1970s is reflected in
Historical Neighbourhood. The buildings of the district are currently used in incubating a number of varied cultural and artistic activities ranging from art exhibits, specialized museums, cultural and artistic societies, ateliers to cultural centers (such as Sheikh Mohammed bin Rashid Center for Cultural Understanding).
Location: Bur Dubai – Al Hamriya – Dubai
79. JUMEIRAH MOSQUE
Jumeirah Mosque is a mosque in Dubai. Its construction began in 1976; the mosque is built in the traditional Fatimid style which originated from Syria and Egypt. Opened in 1979, the Jumeirah Mosque visit has been a key activity under the 'Open Doors. Open Minds.'
Location: Jumeirah – Jumeirah 1 – Dubai
80. RAS AL KHOR DUBAI
Ras Al Khor Wildlife Sanctuary is a wetland reserve in Dubai. Bring along your binoculars to spot magnificent migratory and resident birds displaying a dazzling assortment of colors, sizes, shapes, and behaviors. This Sanctuary offers bird watching through three bird hides at strategic locations to give visitors a closer view of birds and other wildlife in the area. It is renowned for attracting migratory birds in large numbers. The wetlands have large numbers of birds, crustaceans, small mammals, and fish.
Area: 1,300 ha (5.0 sq mi)
81. DUBAI CREEK
Take an abra in the Creek. Dubai Creek has been described as a natural saltwater creek, tidal inlet, and watercourse or waterway in Dubai, Arab Emirates. It extends about 9 miles inwards and forms a natural port that has traditionally been used for trade and transport. It is one of the nicest places to visit in Dubai.
82. DUBAI GOLD SOUK
The Souk is Dubai's most famous and visited market. This traditional market offers hundreds of stores selling primarily gold jewelry but also silver and precious stone jewelry Dubai Souk or Gold Souk. It is located in Dubai's commercial business district in Deira, in the locality of Al Dhagaya. The souk consists of over 380 retailers, most of whom are jewelry traders.
Location: Gold Corner Building, 3rd Floor – Gold Souq – Deira – Dubai
83. BASTAKIA DUBAI
Step back into old Dubai at Bastakia Quarter, a preserved portion of town showcasing traditional architecture and an ancient way of life. Stroll through the neighborhood's narrow streets to admire the courtyard houses and their tall wind towers. Decorative and practical adornments, these towers were once the best way of cooling homes in the unforgiving heat of the desert. The area's scenic location by the creek offers a pleasant introduction to the city's heritage, with a museum and cultural center alongside the traditional homes.
Location: Bur Dubai – Al Hamriya – Dubai
84. SHEIKH SAEED AL-MAKTOUM'S HOUSE DUBAI
Steep yourself in the city's past at Sheikh Saeed al-Maktoum's House, home of Dubai's former ruler. Built-in 1896, the house displays a simple, traditional form of architecture, with wind towers and whitewashed walls. Set on the side of the creek, the residence represents the focal point of the restored historical district, both architecturally and as the residence of the man who led Dubai from 1912 until his death in 1958. Head inside to the museum, where you'll find a host of interesting artifacts, photographs, and documents related to the old city during the pre-oil years, including an exhibit detailing the history of pearl-diving here.
Location: 779R+72F – Al Fahidi – Dubai
85. AL-AIN OASIS DUBAI
Explore one of the most essential aspects of urban infrastructure at Al Ain Oasis, a peaceful urban oasis. Known for its below-ground falaj irrigation system, with sloping underground channels transporting water from the main source to key areas, the site possesses agricultural, historical, and biological importance. Recognized internationally as a significant heritage site, the irrigation system dates back some 3,000 years, and many of the palm plantations here still function as farms.
Location: Central District, Near to Al Ain Palace Museum – Abu Dhabi
LOCAL TOURS
86. KITE BEACH DUBAI
Kite Beach, has a wide stretch of sand, aquamarine water, beach chaises, and enough activities to make you feel like sunbathing isn't quite enough. This beach is for beach lovers. Join a game of volleyball, give kite-surfing a try, or take a run around the soft running track—when it's not 106 degrees out.
Location: Umm Suqeim area of Dubai, just south of Jumeirah.
87. DUBAI SPICE SOUK
Dubai's sprawling spice market is arguably the most entertaining of all the city's souks. Many vendors sell the same ingredients-Persian dried limes, saffron, barberries, rose hips, and traditional Middle Eastern spice mixes. Saffron, while still pricey, is more affordable here than elsewhere in Dubai. Part of a complex that features three Jumeirah Beach hotels and an adjoining waterway, the souk has stalls selling everything from spices, to handmade lanterns, clothes, souvenirs, and everything in between.
Location: 41 34th St – Deira – Al Ras – Dubai
88. THE DUBAI MALL
As the largest mall in the world, the Dubai Mall draws in almost 100 million visitors a year. It's easy to get lost—there are more than 1,200 shops. This is a great place to beat the Dubai heat and ogle at the luxury stores.
Location: Financial Center Street, Along Sheikh Zayed Road, Next to Burj Khalifa – Dubai
89. AL SHINDAGHA MUSEUM: PERFUME HOUSE
Positioned on the Dubai Creek within the recently renovated Al Shindagha neighborhood (once the traditional center of the emirate), the Perfume House offers the opportunity to travel back in time and discover the ages-old methods of Arabic perfume-making. You'll learn about the region's perfume-trading route and explore the traditional oils and ingredients used to make local scents (including oud, saffron, and specific roses).
Location: 288 – Dubai
90. ABRA RIDE ACROSS DUBAI CREEK
Riding an abra, or traditional wooden boat is one of the most low-key ways to get a feel for life in Dubai. The boats gather on either side of Dubai Creek—in Deira or Bur Dubai—and can carry about 20 people. Many locals use the boats to get across the creek quickly and to avoid traffic, but you'll also see lots of tourists, especially at dusk.
Location: 32 3 A St – Al Fahidi – Dubai
91. WATERFRONT MARKET DEIRA
This market replaces the Old Deira fish market. Much of the 100,000 square meters is occupied by stalls selling fish and seafood. There are sections offering meat, poultry, fruits and vegetables, dry goods, and dates. This new venue is very impressive for visitors.
Location: Deira Enrichment Project – Al Khaleej Rd – Deira – Dubai
92. XVA GALLERY DUBAI
Specializing in contemporary art from the Arab world, XVA has done more to champion, both established and up-and-coming talent from the UAE and beyond than most galleries could even dream of. Exhibitions are on a regular rotation so you're bound to find something new.
Location: Al Fahidi Neighborhood, 312th Road – Al Fahidi St – Dubai
NATURE SPOTS
93. CAMPING AT AL QUADRA LAKES
If you want to go really wild, a night camping at Al Qudra Lakes is the best spot. Clean and calm but chilly at night you must make sure to build a campfire before sundown and bring plenty of marshmallows to keep those energy levels up.
Location: Al Qudra Rd – Dubai
94. CHILL AT ZABEEL PARK
An oasis of calm in the heart of the city, Zabeel Park is a great place for laying on the grass and gazing at the wandering clouds. It is a hive of activity but be at one with nature for once.
Location: Zabeel Area, Near Al Jafiliya Metro Station – Dubai
95. WATCH SUNRISE AT AL JADDAF
Just south of Dubai Creek, Al Jaddaf is home to more than solely hotels – as its name (meaning 'The Rower') refers to its dhow-building history. But you don't have to set sail at dawn here as you can enjoy unobstructed views of the sun sauntering above the Downtown skyline first thing. It is a great way to start the day.
Location: western Dubai in Bur Dubai
96. SUNSET AT AL SUFOUH BEACH
There are countless fine vantage points to see the sun take his hat off and replace it with a nightcap. You can huddle up with your nearest and dearest on this relatively peaceful Al Sufouh Beach, one of those unmissable experiences that money simply can't buy.
Location: located between Burj al Arab and Palm Jumeirah Island
97. LOVE LAKES DUBAI
Looking for the ultimate romantic spot? The "Love Lakes" – two intertwined heart-shaped lakes set up near Al Qudra Lakes, is one for you. The best way of getting there is heading along the D63 route, past Last Exit, and by turning right on the road that also leads to Al Qudra Lakes. Take a picnic when the weather cools and enjoy a quiet stroll at this serene spot.
Location: Al Qudra Road (D63)
98. AL QUDRA CYCLE TRACK
The Al Qudra Cycle Track is a purpose-built circuit spanning some 50 miles. It is a popular destination among Dubai's adventure seekers and fitness enthusiasts. With 86km of track and amazing views of the desert, you might catch a glimpse of local wildlife – including the Arabian oryx.
Location: Al Qudra Road and Bab Al Shams meet
99. TRY A TWO WEEK F45 TRIAL
F45 is one of the most time-efficient ways of training. They aim to burn up to 750 calories per 45-minute session. For a fortnight of free fitness in Dubai try F45 for size. In any other walk of life, functional would be boring but not when you can shed up to 750 calories in three-quarters of an hour. With your new mates egging you on, burning off that brunch belly will never be so much fun.
Location: 29 Sheikh Mohammed bin Rashid Blvd – Downtown Dubai – Dubai
100. FREE POOL DAY AT BARASTI
Most beach clubs charge for the use of their facilities, but you won't be charged a penny at Barasti beach club in Dubai. They have made their pool totally free. If you want to catch some rays, listen to top tunes and cool off in the water then this is the place to be.
Location: Le Meridien Mina Syahi Beach Resort & Marina – Dubai Marina – Dubai
Related Article: Abu Dhabi: Drive fast cars or travel back in time, here are 10 things to do in the UAE capital
We have come to the end of our list of things to do in Dubai. If these 100 reasons aren't enough, we don't know what is. But if you are looking for more, we will give you. Visit TicketsToDo to book tickets for all the great attractions in Dubai. Don't forget to avail discount codes from VoucherCodesUAE and CouponCodesME to save money when exploring. Hope to see you in Dubai soon. If you want a checklist for must-carry essentials on traveling to Dubai, check out our Dubai Travel Guide.