The last we know of the Ipsos City Index, Abu Dhabi reigned second among the world's best. The capital city of the United Arab Emirates (UAE), was visited by 10.8 million tourists in 2019 from around the world. And, why not? The multi-cultural city offers new things for tourists and non-tourists alike.
We have narrowed the top 10 things to do in Abu Dhabi, and we believe, it will be a ride of a lifetime. From the fastest cars to time travel, here's what you definitely should not miss in Abu Dhabi.
What to do in Abu Dhabi?
Have a seat in the car of your dreams in Ferrari World
The First-ever Ferrari-themed park in the world awaits you. Certainly, a paradise for adrenaline junkies and thrill-seekers, the Ferrari World brings forth years of experience and technology of the brand. Over 30 rides, simulators one of the fastest rollercoasters in the world will surely blow your mind.
Enter the world of adventure with Yas Waterworld
Are you ready to slide your way to the 15 hectares wide waterpark?
Yas Waterworld will wash away all your inhibitions and have you jump your way towards the 40+ world-class rides.
Let yourself immerse in the experience with the world's first and largest hydromagnetic-powered tornado waterslide, the Dawwama. After the ride of your lifetime, you can treat yourself to the inexhaustible supply of scrumptious cuisines.
Reminiscence of your childhood with Warner Bros. World
An integral part of our childhood memories comprises cartoons. Bring out the little kid in you with Warner Bros. World, Abu Dhabi as it attempts to travel back in time with the first and only indoor setup in the world.
Get ready to meet your favorite cartoon characters from Scooby-doo to Bugs Bunny. You will surely have a smile on your face.
Visit the universal Louvre Museum
Thanks to museums, history is very much alive. Lourve Museum is a work of art that beautifully displays the execution of artistic minds and ideas.
With its 20+ galleries portraying the story of humanity in 12 different chapters, a 270 seat auditorium, and many more, the Louvre museum is certainly a place to inhale knowledge.
More top things to do in Abu Dhabi
Keep your kids entertained with Kidzania
Having an exhausting day but your kids are a ball of fire? Want to relax? Then, don't worry. Kidzania has your back.
We know how hard it is to keep a kid entertained. Kidzania boasts over 80 interactive games and attractions to keep your child thoroughly entertained. Role-playing games, which include dressing up in different professions will not only be fun for your child but will also help them get an insight into their dream jobs. As for you, you can just relax in the lounge.
Witness the picture-perfect Emirates Palace with YELLOW BOAT TOURS
There is no better way to see the breathtaking skylines of the city than from the water.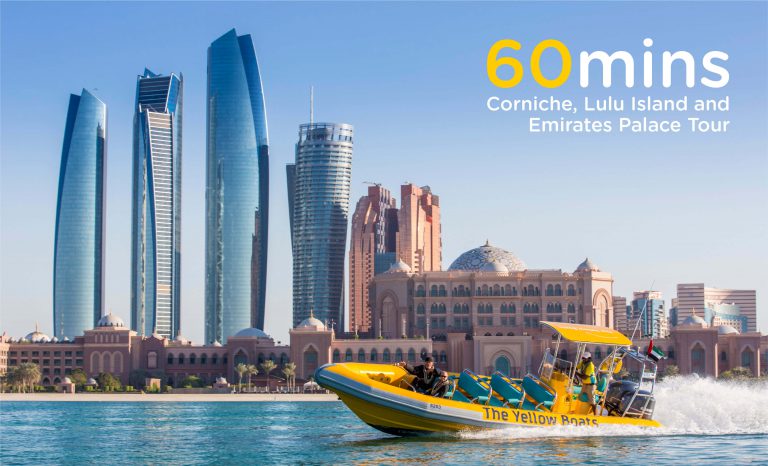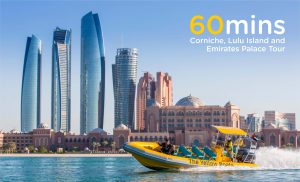 Catch the perfect views of Chronicle, man-made Lulu island and the Emirates place Marina with the Yellow Boat Tours. Marvel at the Etihad towers while you travel in luxury and tranquility.
Be on an F1 team and drive like a pro at Yas Marina
The Yas Marina Circuit Venue is one of the most technologically advanced Formula 1 circuits in the world, considered a home for motorsports in the Middle East.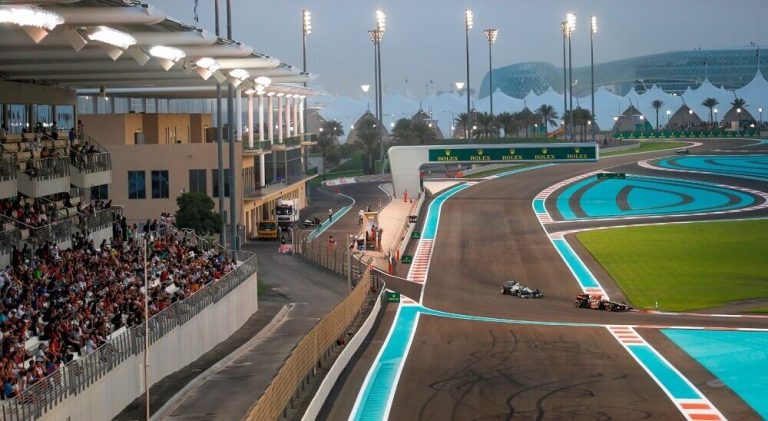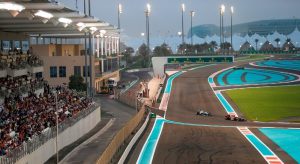 Buckle yourself up in the passenger's seat and feel the backstage nerves of the F1 racers. Drive like a pro, be seated on the seat only reserved for Formula 1 team and professional drivers. Racing through the fastest course isn't a dream anymore and visiting Marina Circuit is certainly one of the mind-blowing things to do in Abu Dhabi.
Fly through the air and bounce off walls with Bounce
BOUNCE is a world-class trampoline and entertainment park. You can bring out inner ninja and make your way through 80 interconnected trampolines, literally fly through the air or bounce off walls.
Have challenges with your friends and family obstacle courses, show them who's the boss.
Stay connected to nature and wildlife with Emirates Park Zoo
Emirates Park Zoo promises that every guest will appreciate nature all over again after their first visit. Taking home unique experiences, discoveries, and memories.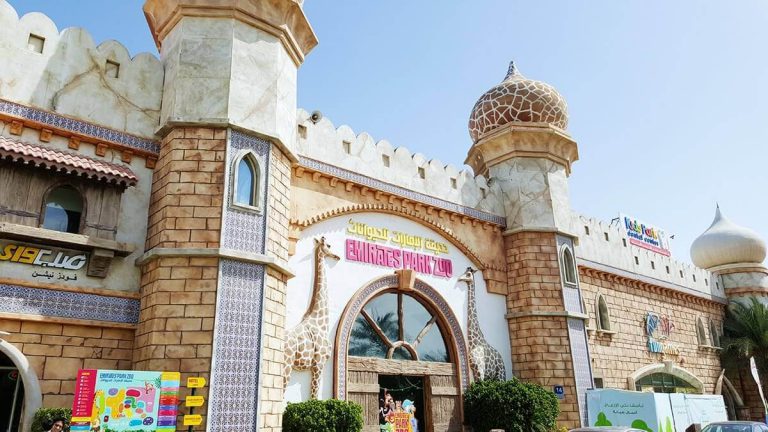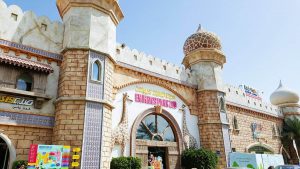 End on a high note, shop at Yas Mall
With the mind-blowing things to do in Abu Dhabi, you are surely going to be falling to your knees with exhaustion. This is exactly when Yas Mall comes to the rescue. With a surplus amount of options from retail therapy to food courts, it will soothe your nerves and chase away the fatigue.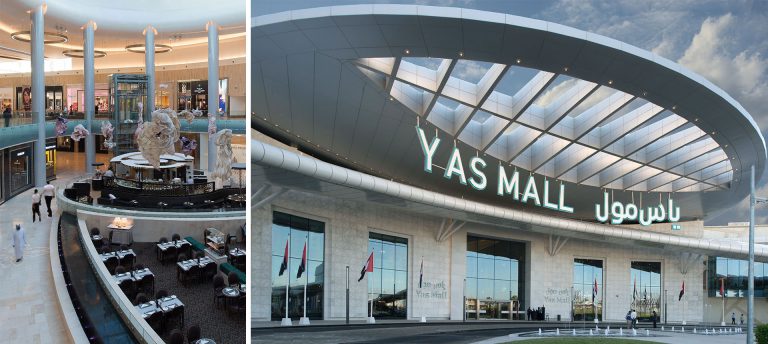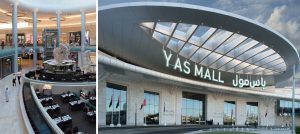 Relax in the extravagant experience of Yas Mall.
There's a lot more to Abu Dhabi, and much more things to do and places to visit. If these 10 isn't enough a reason, we don't know what is. But you can click here to check more about what to see in Abu Dhabi.
DISCOVER AND BOOK AMAZING THINGS TO DO AT EXCLUSIVE PRICES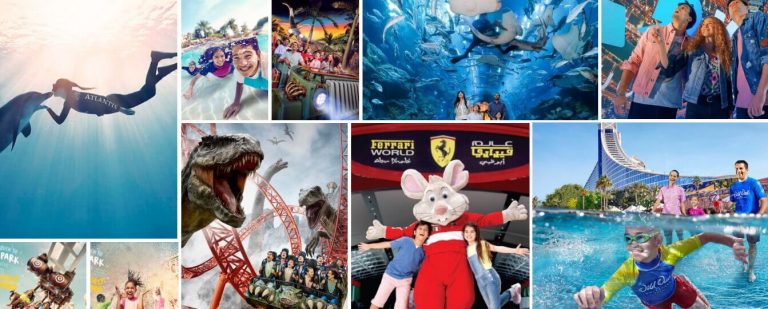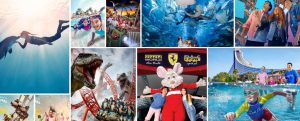 Check These TicketsToDo Coupons