Expo 2020 has come to an end and with it, a flurry of memories of the iconic event. From the jaw-dropping awe of the Al Wasl Dome and pavilions to the dizzying array of global cuisine on offer. Expo 2020 was a sensory overload from start to finish. But what now? What happens after Expo 2020? Although the physical event is now over, many of the initiatives that were launched during Expo 2020 will continue to develop and grow. Plus the 182 days event reached a milestone of 20 million visitors midst of the pandemic.
If you're looking to experience something just like the Expo 2020, TicketsToDo is your one-stop-shop for booking tickets. We offer tickets to some of the best attractions and activities in Dubai and beyond. So whether you're interested in theme parks, tourist attractions, or activities, you've come to the right place!
Memorable moments of Expo 2020
Looking back at the 6-month long celebration. Here's our pick of the most memorable moments of the lasting legacy: 'Connecting Minds, Creating the Future
1. The Expo 2020 opening & closing ceremony
Expo 2020 was a 182-day journey of discovery, innovation, and creativity. The Opening and Closing Ceremonies were both memorable and exciting. The Opening Ceremony told the story of Mira, while the Closing Ceremony showed her coming to her full potential. Showcasing how she started as a naive little girl, but then she grew, learned, and connected with people from all over the world. In the end, she awakened to her full potential. It was so inspiring!
Related Article: 10 best attractions in Singapore for solo travelers
3. Sports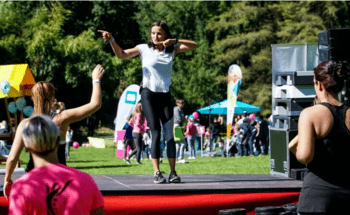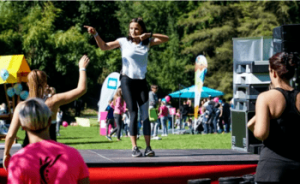 Despite the many concerns about COVID-19 and its effects on the world, Expo 2020 managed to pull off an amazing event. The world's largest exhibition ended on a high note, with many visitors amazed at the variety of exhibits on offer. The World Chess Championship 2021 will be held in the city as part of a packed program of sports events at Expo 2020. Not just that, the Sports, fitness, and well-being program was a huge success with tournaments, exhibition games, workshops, meet your heroes, and more!
4. The Surreal waterfall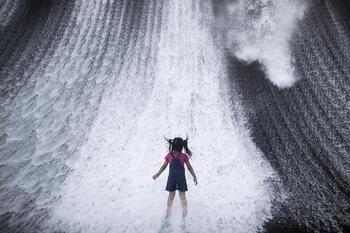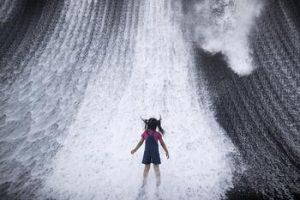 The reverse waterfall was one of the most photographed aspects of Expo 2020 in Dubai, drawing crowds of spectators who marveled at its engineering.
5. Incredible Gastronomy
Expo 2020 was a gastronomic extravaganza! Held in Dubai, UAE, the Expo spanned 6 months and brought together 192 participating countries. The culinary displays were nothing short of amazing – each country showcased its best traditional dishes and flavors. From the innovative flavors of Japan to the spicy and aromatic dishes of Morocco, we were spoiled for choice with the diverse array of gastronomic options on offer. There were surprises at every turn – from Brazil's traditional churrasco grilled meats, to Italy's delicate gelato. We even got to sample some homegrown Emirati cuisine, which is worth trying if you get the chance!
6. The mascots of Expo 2020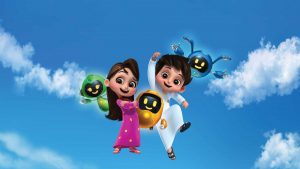 Expo 2020 was an amazing event! The energy in the air, the marvelous pavilions, and, of course, the lovable mascots were unforgettable. Alif, Opti, Terra, Rashid, and Latifa will always be remembered as symbols of Expo 2020. We've loved following their adventures on social media and watching them light up the world with their incredible happiness.
7.
Firdaus Orchestra
The Firdaus Orchestra led by A.R Rahman has enthralled the world with their spellbinding performances at Expo 2020. The sheer range and diversity of their repertoire have won them new fans from all over the world. Winning our hearts and taking the spot as the best performance at Expo 2020.
8. The Musicals and Celebrity performance @Expo 2020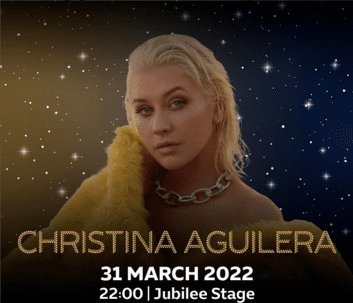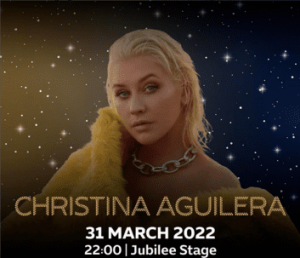 Who doesn't love a good musical? The famous characters, the catchy songs, and the heart-warming stories make for hours of entertainment. Big names like Mariah Carey, Celine Dion, and Bollywood superstar Shah Rukh Khan set the stage on fire. The Expo 2020 Dubai was an exceptional celebration of music, beats, and good vibes!
Related Article: Exciting Outdoor Activities In Dubai To Experience The Thrill
9. The Expo 2020 pavilions
Expo 2020 has come and gone. The pavilions, designed by the best architects and engineers, were a sight to behold. But what happens to the pavilions now that Expo is over?
Related Article: Free things to do in Doha: 10 fun activities that won't break the bank
What will happen after expo 2020: District 2020
1. Keep looking for better alternatives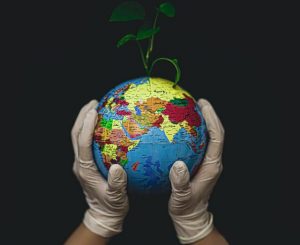 This is our time, this is our planet! Expo is a global platform where different cultures and civilizations come together to share innovative solutions to pressing challenges facing our world. This edition of the Expo will focus on the theme of "Connecting Minds, Creating the Future." The United Arab Emirates has made great strides in areas such as renewable energy, infrastructure development, and medical technology. The Expo 2020 looks forward to showcasing these advancements and also collaborating with other countries to develop innovative solutions. For topics such as climate change, biodiversity loss, the digital divide, and ensuring equal access to education and healthcare.
The event will still focus on these five key tracks: Build Bridges, Leave No One Behind, Live in Balance, Thrive Together, and UAE Vision 2071. These tracks explore how we can create sustainable communities with inclusive societies, healthy environments, and sustainable economies. We should not think of Expo 2020 as just another trade show or conference. It will be more than that- it will be a platform for change and innovation that can reach out to people from all walks of life around the world.
2. The Future of Expo 2020 Dubai: District 2020
Now that Expo 2020 is over, what's next? Expo 2020 Dubai is turning into District 2020, a smart and sustainable city centered on the needs of its urban community. It will evolve from Expo 2020 Dubai as a world-class hub for innovation, knowledge, education, and trade with an emphasis on sustainability, smart mobility, and green living. Following this, District 2020 will re-purpose 80% of the Expo's build environment into an integrated residential, commercial, and entertainment district with a focus on sustainability. The city will provide an environment where businesses can thrive and people can live, work, and play in harmony!
3. Expo 2020 solutions in action: A sustainable Expo site
Sustainability is an important concept for Expo 2020 Dubai. The main motive here is to generate clean energy to sustain the expo site. Curious to see what a net-zero energy building looks like? Terra – The Sustainability Pavilion aims to be LEED Platinum certified and has 12,000 sqm of photovoltaic panels across its roof and energy trees.
Related Article: Explore Dubai, not just the World Expo 2020
Expo 2020 has now come and gone, but it will be remembered as one of the most memorable and awe-inspiring expos in history. TicketsToDo had a blast covering all the events and attractions, and we're gearing up for more amazing things to come. If you're looking for more great things to do in Dubai, be sure to check out our website today. We have tickets to some of the most popular attractions, including Expo 2020! Thanks for following us on this journey!!