This is the time of year when Shakira's Waka Waka becomes the unofficial anthem! The FIFA World Cup is scheduled to take place in Qatar from 21 November to 18 December 2022, and that means more people are searching for free things to do in Doha. The FIFA Tournament Time Demand Model (TTDM) has predicted over 1.7 million people will visit Qatar for the tournament. If you're visiting this year, here are 10 fun and free things to do in Doha to explore the city and make the most of your trip.
Looking for things to do this weekend? Why not check out the latest activities and attractions from TicketsToDo! Visit our website today to see all the great options we have for you!
10 Free Things To Do In Doha, Qatar
1. Take a Walk on the Doha Corniche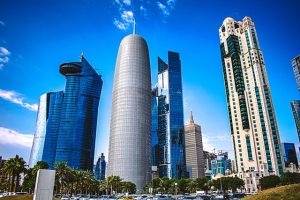 The Doha Corniche is a popular spot for leisure and entertainment. It extends seven kilometers along the bay and is a great place to spend time walking, cycling, or just relaxing. It's also a perfect place to relax, watch the sunset and enjoy the views of the bay. The Doha Corniche offers a variety of activities from walking and cycling to playing volleyball or watching movies at night. Furthermore, it's also home to many restaurants and stores with plenty to offer for everyone. Besides, It is a bit different from the other walkways in Doha because it offers a more scenic view and has a lot of greenery. Plus, one of the first free things to do in Doha!
2. Visit Souq Waqif Doha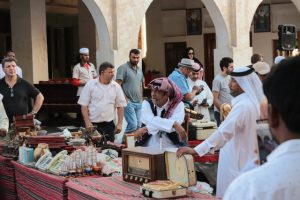 Souq Waqif, also called the "souk of all souks", is a marketplace in the center of Doha. It is a great place to go for souvenirs and gifts. Souq Waqif has everything from traditional Arabic clothing to local jewelry, souvenirs, and other items that are unique to Qatar.
Related Article: Book the best hotels in Doha for your next vacation
3. Visit the Katara Cultural Village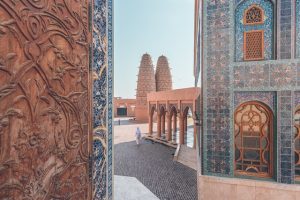 There are plenty of wonderful things to do in Doha without spending a lot of money. One great option is to visit Katara Cultural Village. Katara is an architectural triumph with great restaurants and a plethora of places to explore. Katara Cultural Village is a 15-minute drive from West Bay and offers a wealth of attractions, including the Katara Amphitheatre, which has hosted some of the biggest names in music. Not to mention, the village also houses the Al-Wakrah Theatre, Qatar National Museum, and Katara Art Centre. This beautifully designed complex features an opera house, art galleries, a traditional souk, and more. It's the perfect place to spend a day or evening exploring different cultures and soaking up the arts and entertainment. And best of all, it's free to visit!
4. Visit the Museum of Islamic Art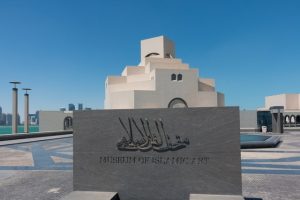 The Museum of Islamic Art is one of the most popular attractions in Doha for a good reason: it's free! It's also home to beautiful architecture and fascinating exhibits on Islamic art and culture. If you're looking for something to do in Doha, make sure to check out this museum. It was opened in 2008 and designed by I. M. Pei. The museum also showcases art and culture from the Muslim world. Furthermore, it is one of the largest museums in the region, with a total area of 64,000 square meters (690,000 sq ft). The collection contains more than 1,400 artifacts from three continents: Asia, Africa, and Europe.
5. Go to the Pearl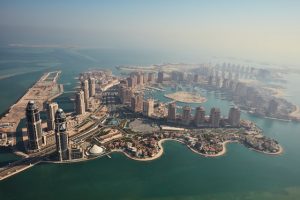 Doha is the capital city of Qatar and is home to many expatriates. If you are looking for free things to do in Doha, you will be happy to know that there are plenty of activities available. One of the most popular places to visit is The Pearl-Qatar. The Pearl is an artificial island that was built in 2010. Furthermore, it covers an area of nearly 4 million square meters and is home to high-end shops, restaurants, hotels, and apartments.
Related Article: From museums to desert activities, here are the top 10 things to do in Qatar
6. Shop at the Villaggio Mall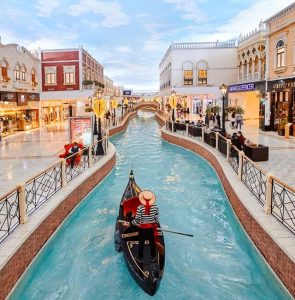 Experience Venice but in Doha at the Villaggio Mall! Villaggio Mall is a shopping mall located in the Aspire Zone in the west end of Doha, the capital city of Qatar. It is located on Al Shamal Road, and it is open to the public since November 18, 2009. The mall has a total area of 110,000 square meters, and it comprises four floors with over 300 retail outlets, including two anchor stores. The mall offers a variety of facilities such as a food court with restaurants and coffee shops, an ice rink, a children's play area, an amphitheater for live performances and events as well as parking facilities for more than 2200 cars.
7. Visit the Qatar National Library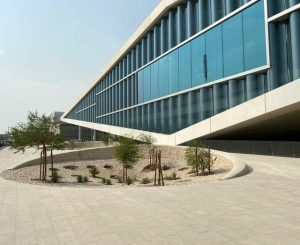 The Qatar National Library is a non-profit organization under the umbrella of the Qatar Foundation for Education, Science, and Community Development. The library has a vast collection of over 1.5 million print and electronic books, magazines, journals, and newspapers in Arabic and English languages. It also offers access to more than 100 databases that cover all areas of knowledge including academic journals in science, engineering, medicine, and social sciences.
Related Article: Qatar travel plan: A 10 day-itinerary for that perfect getaway
8. Go to Aspire Park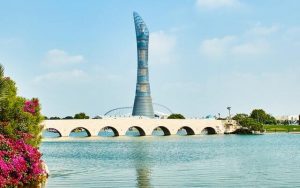 The Aspire Park is a beautifully landscaped park located in Doha's West Bay district. It is home to different areas such as an outdoor cinema, play areas for children, a lake with paddleboats, and much more. Moreover, the best part about it is that it's free!
Related Article: Your detailed guide to Qatar public transit for an easy navigation
9. Visit the National Museum of Qatar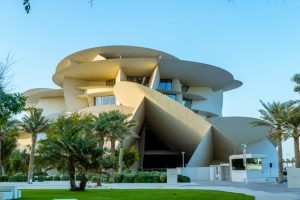 The National Museum of Qatar is a new museum that was opened to the public on March 28th, 2019. This museum is located in Doha, Qatar. The National Museum of Qatar is a new building that has been built on a site near the Corniche. It occupies the entirety of the Qatar National Convention Center (QNCC) and showcases artifacts from the country's history. The 6,500 square meters museum cost around $350 million to construct and was designed by the French architect Jean Nouvel. The museum holds 22 permanent galleries, a Children's Museum, an auditorium, a library, and a rooftop garden.
10. Watch a Camel Race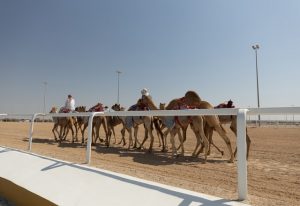 The camel race track in Shahaniyah around 60 Kilometres from Doha is a popular spot for locals and ex-pats alike to spend an afternoon. Admission is free, and there are plenty of food and drink options available in the grandstands as well as along the race track itself. The races are held every Friday from 7 am to 2 pm, and they make for an exciting spectacle. Be sure to get there early though, as the grandstands fill up quickly!
Related Article: From museums to desert activities, here are the top 10 things to do in Qatar
Tsamina mina zangalewa…This time for Qatar! Whether it's the World Cup fever or you're planning a visit to Qatar, there's no need to break the bank while in Qatar! These 10 fun activities are all free, so you can enjoy your time in Doha without having to worry about expenses. From sightseeing to cultural experiences, TicketsToDo has got you covered. Don't miss out, and book your tickets now!