Summer is here, and as it does, our kids tend to become bored and restless. And so we make the mistake of taking them with us to a place where there are no air-conditioners. But thankfully, there are a lot of fun things for them to do this summer that will help keep their minds active. We've compiled a list of 10 fun summer activities for kids that will keep them entertained. This way they'll have something to look forward to when the heavy rains come and you can't take them outside anymore!
Keeping the kids entertained this summer is going to be a breeze. From swimming to hiking to visiting amusement parks, TicketsToDo has them all. So get out there and have some fun!
Fun summer activities for kids that will keep them entertained
1. Jump and play at Trampo Extreme Dubai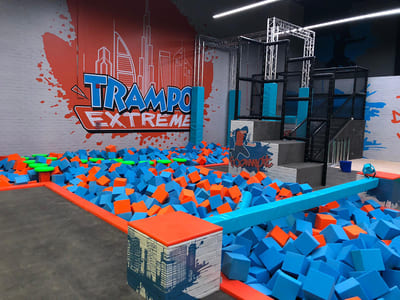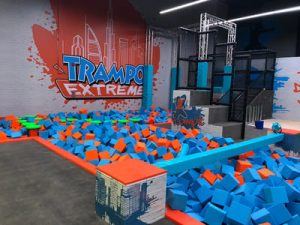 There's no shortage of fun summer activities for kids, but one that always seems to stand out is Trampo Extreme. It's easy to see why this place is so popular – the energy is always high, and there's something for everyone. Whether you want to jump, climb, or play games, it will keep the kids entertained for long. Parents don't have to worry about their kids getting hurt because there's a staff of experts who are always keeping an eye on things. And there's something for everyone–adults and kids, experienced trampoline users, and newbies. It's definitely the place to go if you're looking for a high-energy summer activity!
2. Escape reality at VR Parks Dubai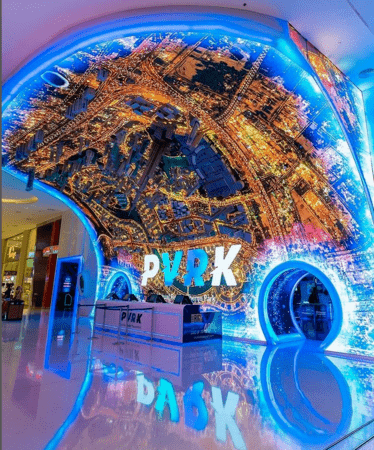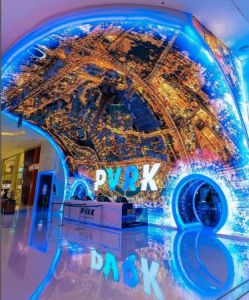 Get ready to challenge your reality and break free from the mundane life! Get an intense virtual reality (VR) experience that you can have just by paying a visit to VR Parks Dubai. The fun, futuristic, and immersive rides are perfect for family trips, horror experience-seeking fanatics, adventure seekers, or anyone who wants to spend time in a fully immersed world.
Related Articles: 5 best indoor activities to enjoy in Dubai
3. Rage out things at The Smash Room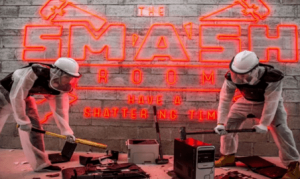 Pick your weapon from baseball bats, cricket bats, hockey sticks, or other handy items found around the house (including garden gnomes). Then take a deep breath and smash away with your friends at The Smash Room. It might seem like you're just destroying something but you're actually releasing all that pent-up anger and frustration from the everyday. The activity is perfectly safe for kids and you can buy the Family Smash package for some quality smashing time!
4. Get locked and solve puzzles at Escape Hunt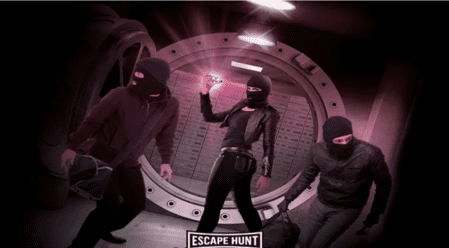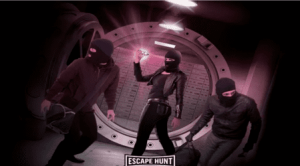 Book Escape Hunt Dubai tickets
Summer is a great time to enjoy family activities, and what could be better than an Escape Room Dubai adventure? You can go through a whirlwind journey of a live escape game. This is where you and your friends get locked in a themed room and have to solve puzzles and clues to get out in 60 minutes or less. It's the perfect summer activity for kids who need to let off some steam before they head back to school.
Related Article: Best places to appreciate art in UAE: From digital to art museums
5. Flaunt your climbing skills at Adventura Park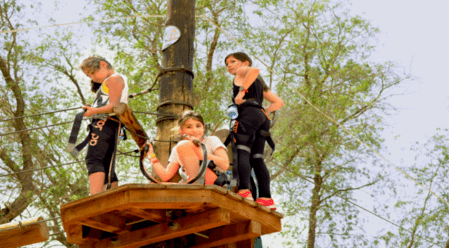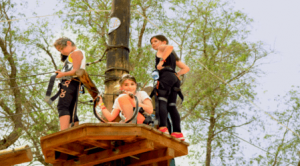 If you want a fun day out, Aventura Park is the perfect place to go. With over 85 challenges to take on, you'll be entertained for hours on end. There are different levels of difficulty, so whether you're a beginner or an expert climber, there's something for everyone. And if that's not enough, the park is situated in a beautiful location between trees and rolling hills, making for a perfect day out. With challenges that will have you swing through the air, balance on tight ropes, & more; there's no shortage of excitement here. So what are you waiting for? Come enjoy some FUN today!
6. Be the zookeeper for the day at The Green Planet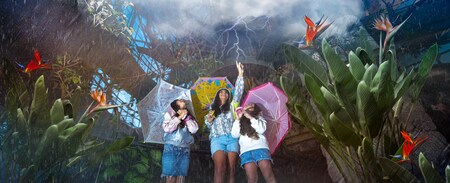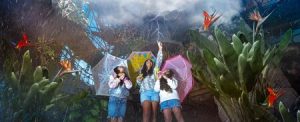 Brand new adventures await at The Green Planet Dubai. From Camping in the Rainforest to Snorkeling with Piranhas, kids can have a summer blast with these summer activities. And what could be more fun than being a Zookeeper for the day? Not to mention the thrill of experiencing an actual thunderstorm!
Related Article: Swim with Piranhas and dance to thunderstorms at The Green Planet Dubai
7. Cooldown at Wild Wadi Waterpark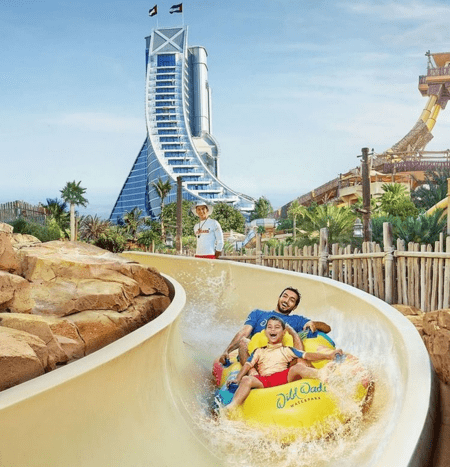 Wild Wadi is a water park that lies at the heart of the Jumeirah area. It is an ideal place for kids to spend their summer and have loads of fun. Wild Wadi boasts a variety of rides and attractions for kids, as well as adults. It has many attractions for adults, such as the Wicked Wipeout, which reaches speeds of 50km/h. If you are looking for more sedate activities, then Wild Wadi also has a lazy river and children's play area to cater to all your needs.
8. Build Lego houses and more at Legoland Dubai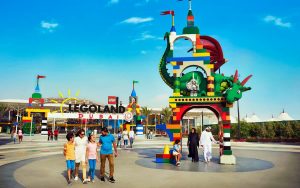 With towering minarets, a gigantic aquarium, and LEGO-themed rides, LEGOLAND Dubai is the Middle East's top amusement park and it has something for kids of all ages. If you are looking for a fun and affordable place to take your kids this summer, Legoland Dubai is the perfect option. Located in the heart of Dubai, this theme park offers something for everyone. From thrilling roller coasters to interactive rides and attractions, your kids will never be bored. And if that's not enough, there is also an impressive water park on-site with slides and pools galore. So what are you waiting for? Get packing!
Related Article: Best Places For Birthday Celebrations In Dubai
9. Ski-in real snow at Ski Dubai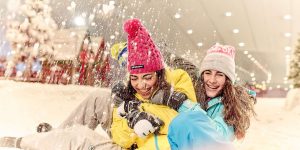 Looking for a place to enjoy some winter fun in the snow? Look no further than Ski Dubai! This place offers the perfect opportunity to spend a beautiful, chilly day inside with your loved ones. Gear up for all the snow fun as you sled and toboggan your way through the caves and turns of this vast area. Build a snowman, meet the penguins, and experience the north pole but in Dubai!
10. Spend a day at IMG Worlds of Adventure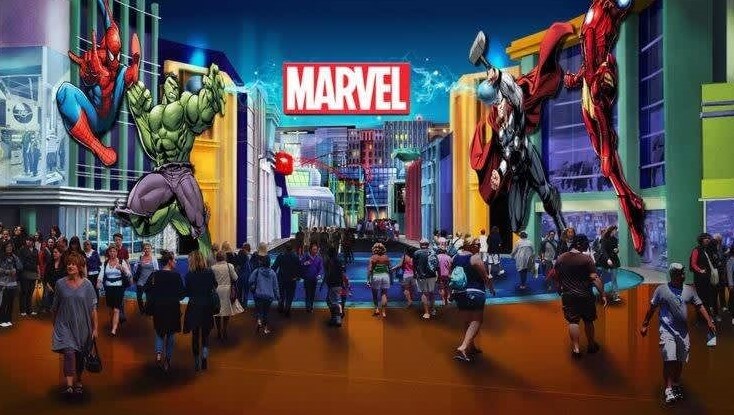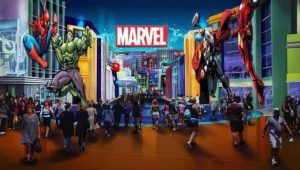 Book IMG World of Adventure tickets
The IMG Worlds of Adventure is one of the largest indoor theme parks in the world. It is jam-packed with stomach-turning roller coasters, family rides, theme zones, and a food court that will make your head spin. Located in Dubai, offers four zones with a range of exciting rides and attractions. From Marvel superheroes to Cartoon Network characters, there's something for everyone at IMG Worlds. The park is open every day, making it the perfect place to spend a day or two (or three) this summer. Get your tickets now and be prepared for a jam-packed good time!
Related Article: Exciting Outdoor Activities In Dubai To Experience The Thrill
Summer is a great time to relax and enjoy and drink lemonades! This article provides a list of 10 fun summer activities for kids. To make planning easier, we have included a link to purchase tickets to the activities from TicketsToDo.