As Dubai takes on more sunshine with each passing year, it's only logical that folks start to itch to get outdoors. The thermometer has also been rising in the UAE, especially during summer months as temperatures verge on 40 degrees Celsius. Sure, crack open a cold H2O, but wouldn't it be fun to try something a little less routine to beat the heat this season? Here are some unique things to do in Dubai during these upcoming hot summer days that are likely to keep you cool.
An outdoor or indoor escape is just the thing you need to recharge your travel batteries, without having to wander too far away. TicketsToDo can help you book activities, so you can make the most of your time in Dubai. And the bonus? You get the added bonus of avoiding a summer tan! Cheers!
Cooldown this summer with the best things to do in Dubai
1. Chill at the Chillout Ice Lounge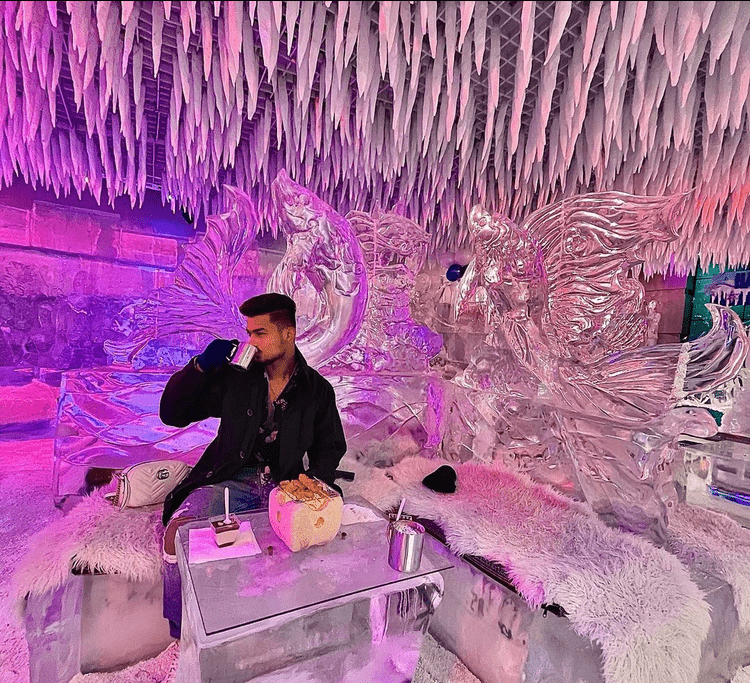 If you're looking for a cool and unique way to beat the heat this summer, look no further than the Chillout Ice Lounge in Dubai. This one-of-a-kind ice lounge is the perfect place to escape the blistering desert heat and enjoy some truly refreshing fun.
The Chillout Ice Lounge is located in the heart of Dubai's Financial District and offers a wide range of ice-based activities to keep you cool and entertained. From building snowmen to playing ice hockey, there's something for everyone at the Chillout Ice Lounge. And if you're feeling really adventurous, you can even take a dip in the world's first-ever indoor ice pool!
So whether you're looking for a fun day out with friends or family, or just want to escape the heat for a few hours, be sure to check out the Chillout Ice Lounge this summer.
2. Visit the most unique museum: Museum of the Future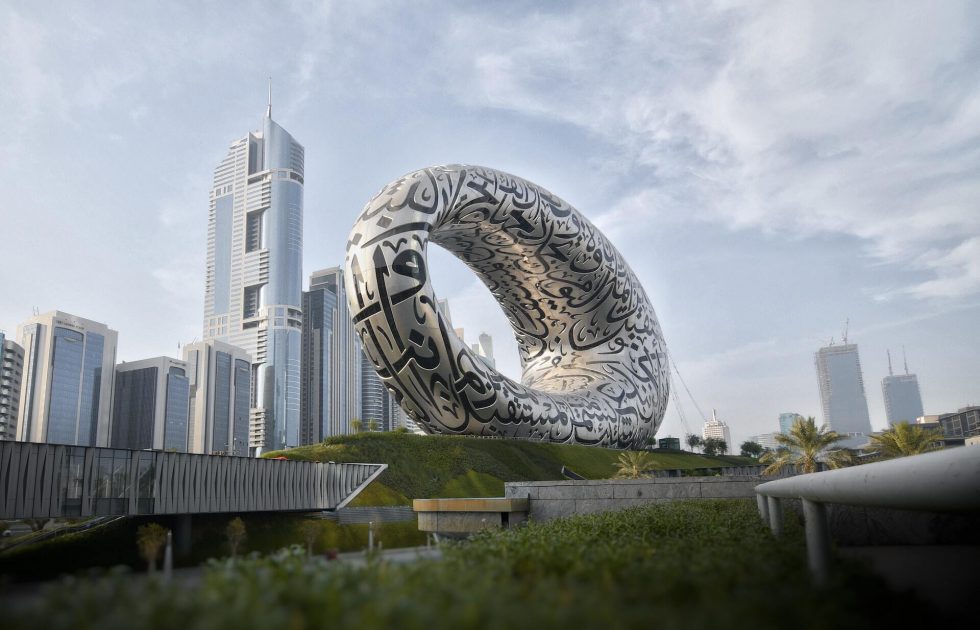 Book Museum of the future tickets
The Museum of the Future in Dubai is a must-visit for anyone looking to escape the heat this summer. The museum explores the future of technology and innovation, with interactive exhibits and installations that will leave you inspired.
One of the highlights of the museum is the Innovation Lab, where you can experiment with cutting-edge technologies and learn about their potential applications. There are also plenty of opportunities to learn more about the future of artificial intelligence, biotechnology, robotics, and more.
Whether you're a science geek or just curious about what the future holds, a visit to the Museum of the Future is sure to be a fascinating experience. And best of all, it's air-conditioned!
Related Article: 5 best indoor activities to enjoy in Dubai
3. Nemo Diving Center – From Dubai: Snorkeling Trip to Fujairah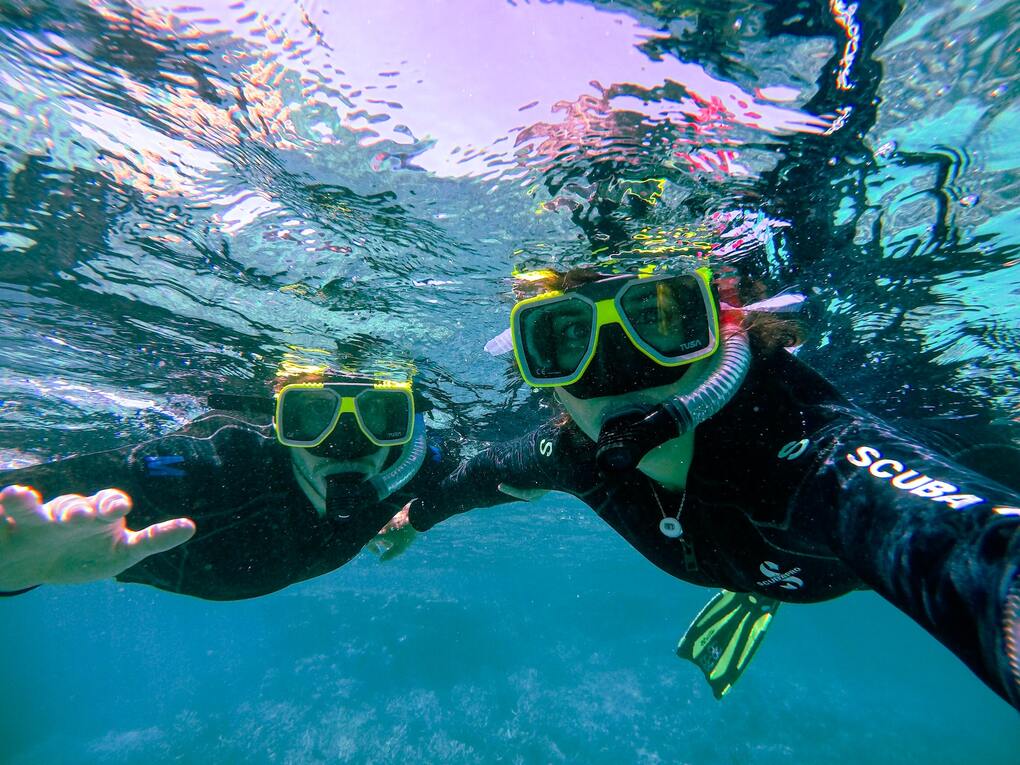 Book your Nemo diving center tickets
Nemo Diving Center offers a snorkeling trip to Fujairah that is the perfect way to beat the heat this summer. Fujairah is one of the most beautiful places in the United Arab Emirates, and its waters are teeming with marine life. The trip includes all of the necessary equipment, and the guides are experienced and knowledgeable. You will have an amazing time exploring the underwater world of Fujairah, and you will be sure to cool off in the process.
4. Experience the Artic at Ski Dubai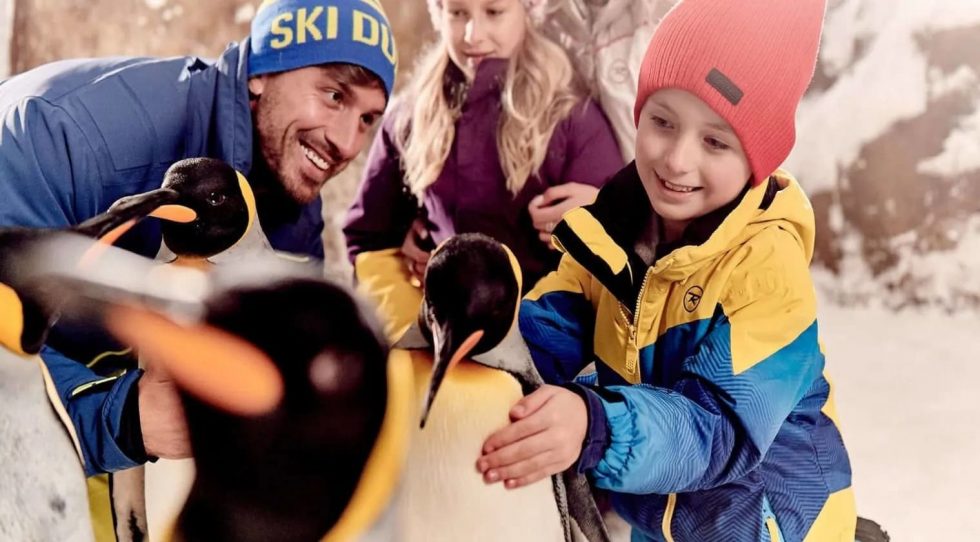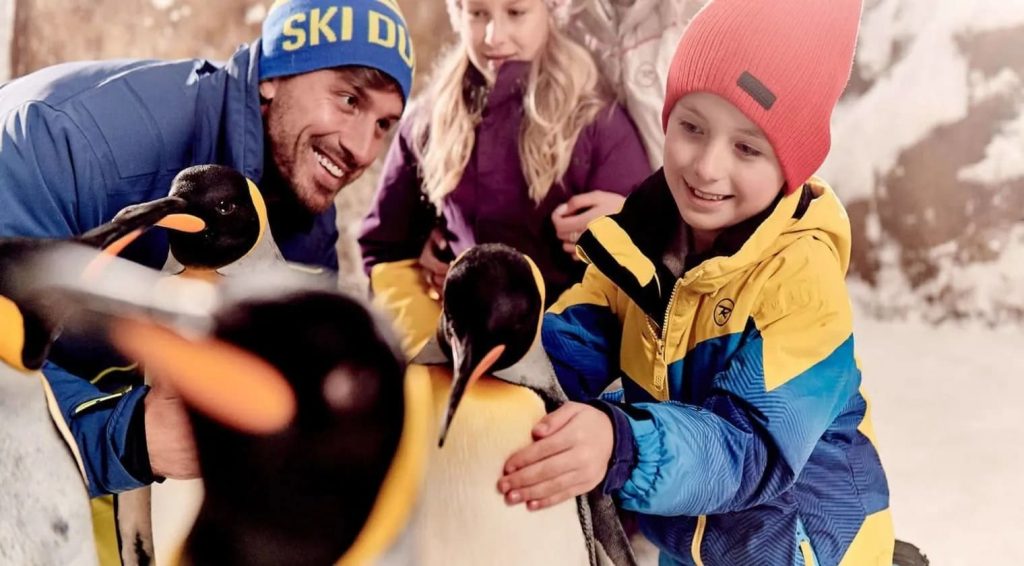 Ski Dubai is the perfect place to escape the heat this summer. The indoor ski resort offers a wide range of activities, from skiing and snowboarding to tobogganing and ice climbing. You can also meet some of the resident penguins, or take a ride on the chairlift for stunning views of the city. Ski Dubai is a great place to have fun and cool off at the same time.
Related Article: Best Places For Birthday Celebrations In Dubai
5. Enjoy full 30 minutes of fly-board experience at the beautiful Jumeirah beach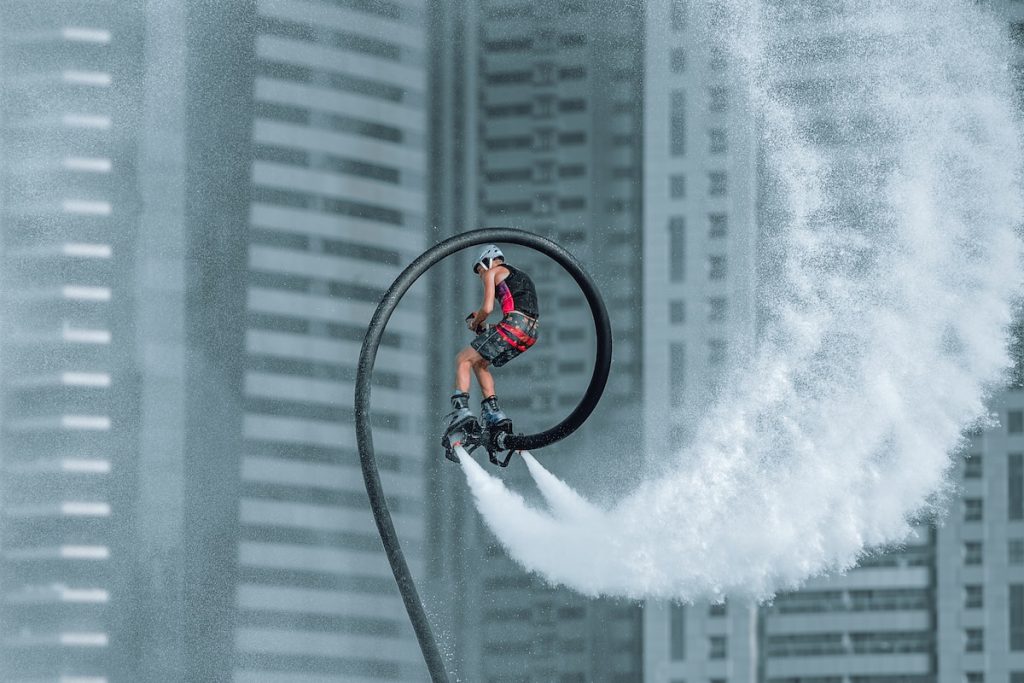 Book your Flying Boarding tickets
Flyboarding is a relatively new water sport that has quickly gained popularity in Dubai. It involves strapping oneself to a board attached to a jet ski by a long hose, which propels the board (and rider) high into the air.
Jumeirah Beach is the perfect place to try fly-boarding, thanks to its beautiful setting and clear waters. There are several companies that offer fly-boarding experiences, and most of them include a briefing on how to use the equipment and stay safe.
The best part of fly-boarding is the feeling of freedom it gives you – you can soar through the air and perform tricks, or just enjoy the sensation of flying. It's an exhilarating experience that everyone should try at least once.
6. Prison Breakout – An Escape Hunt Dubai Original Game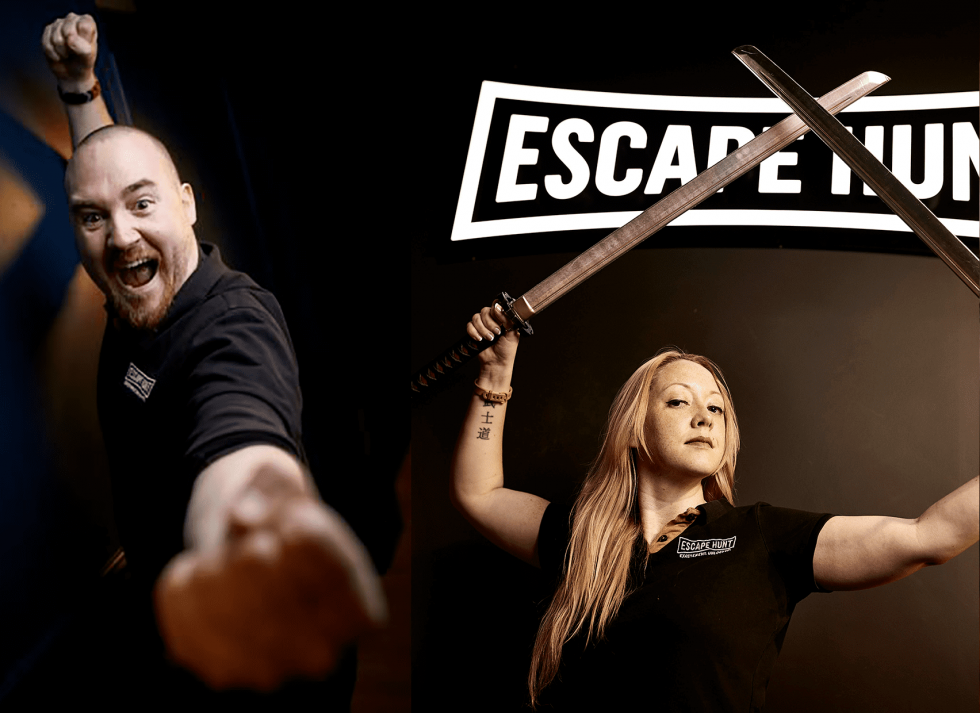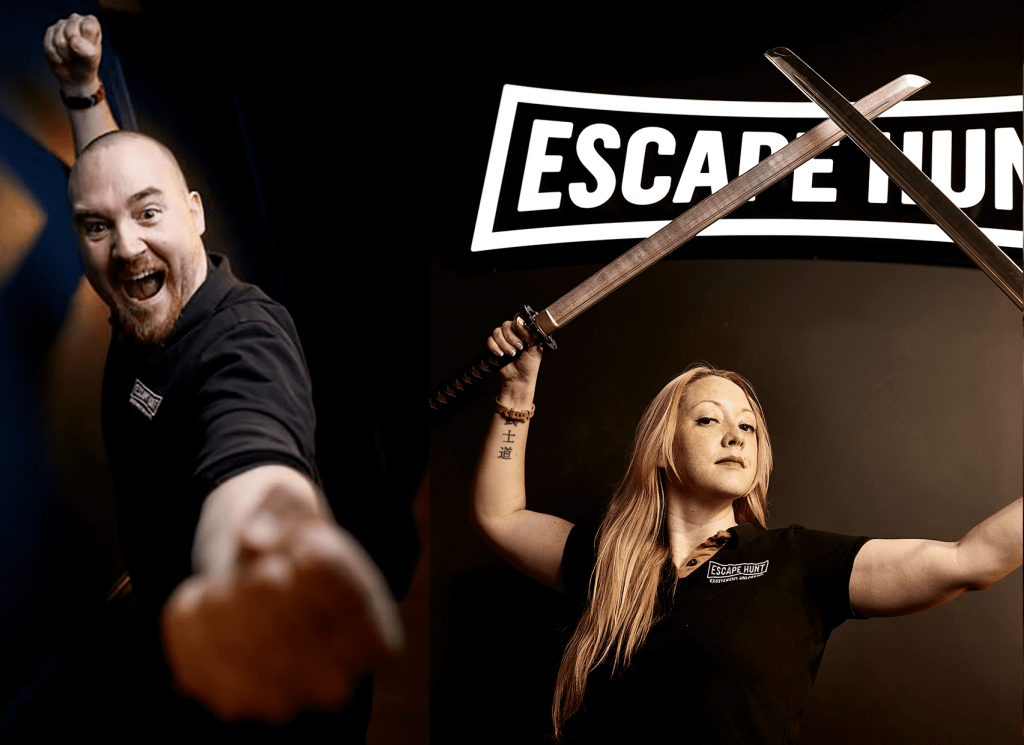 Escape Hunt Dubai offers a unique and exciting way to beat the heat this summer with its Prison Breakout game. In this game, you and your team will have to use your wits and teamwork to escape from a prison cell. You will have 60 minutes to solve the puzzles and find the clues that will lead you to freedom. This is a great activity for families or groups of friends, as it requires cooperation and communication.
Escape Hunt Dubai is an escape room company that offers a variety of different games, all with unique themes and challenges. Their games are designed to test your problem-solving skills and teamwork, and they are perfect for family fun or group outings. If you're looking for something different to do this summer, be sure to check out Escape Hunt Dubai.
Related Article: Exciting Outdoor Activities In Dubai To Experience The Thrill
7.Visit the Dubai Miracle Garden for a surreal experience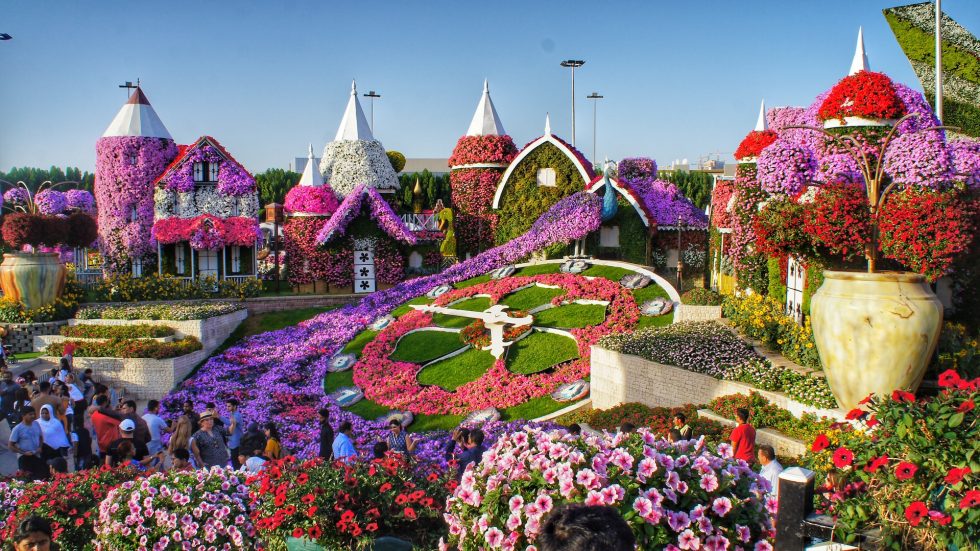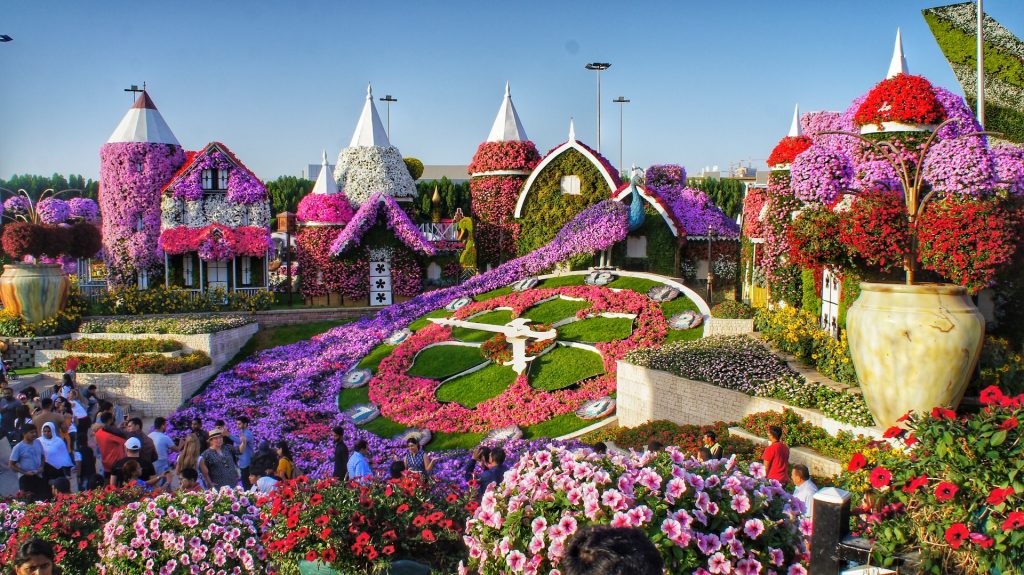 Book Dubai Miracle Garden tickets
The Dubai Miracle Garden is the ultimate thing to do in Dubai in the summertime. This massive floral display is open from October to April and features over 150 million blooms in a range of vibrant colors.
The garden is spread over 72,000 square meters, making it the largest of its kind in the world. Visitors can stroll through the different themed areas, or take a ride on the garden's mini train. There's also a cafe and gift shop on site.
Entry to the Dubai Miracle Garden is free for children under 3 years old and costs AED 50 for adults (approximately US $13). Tickets can be purchased online or at the gate.
8. Explore art at the Theatre of Digital Arts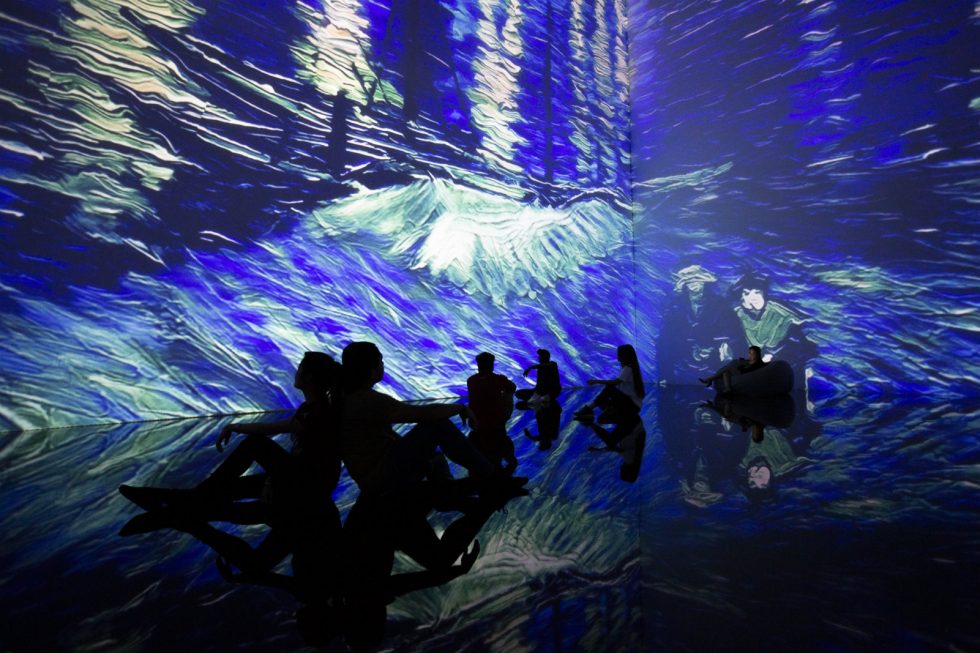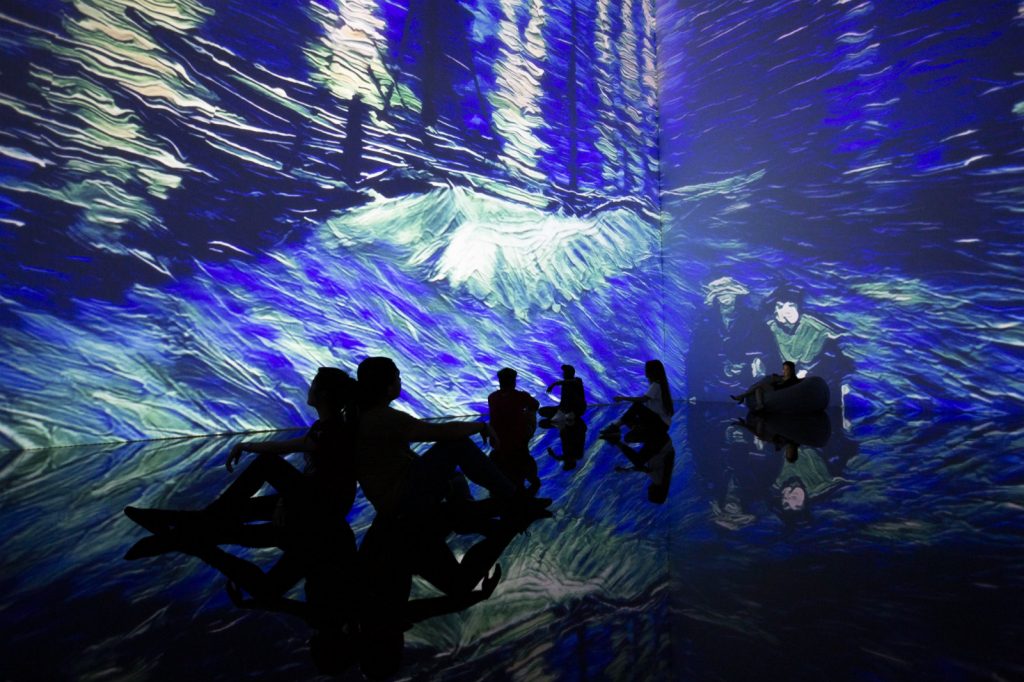 Book your Theatre of Digital Arts tickets
The Theatre of Digital Art is an exhibition space for digital art and a venue for digital theatre located at Souk Madinat in Jumeirah, Dubai. It was founded in 2013 by contemporary artist and director Mohammed Kazem.
The space comprises a large room with a high ceiling, into which an array of projectors are directed to create a 'digital canvas'. The projectors are controlled by computers, which are programmed to generate various visual effects. The effect is similar to that of a traditional theatre, with the added element of interactivity.
Visitors to the Theatre can expect to see a variety of artworks on display, ranging from traditional paintings to more abstract pieces. There is also a selection of video installations and interactive performances. The space is open to the public throughout the week, with special events and workshops held on weekends.
Related Article: Best places to appreciate art in UAE: From digital to art museums
9. See Dubai as you have never seen it before with Yellow Boats Dubai Tours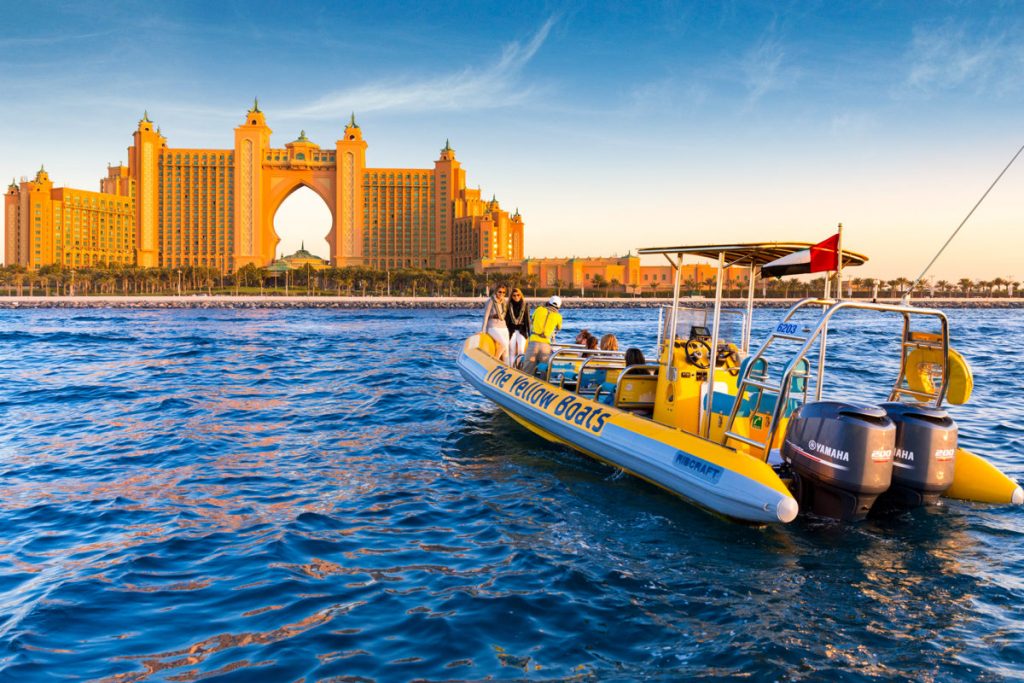 Taking a tour with The Yellow Boats is the best way to see Dubai's stunning waterfront developments. The company offers a variety of different tours, each of which takes you to some of the most exclusive locations in Dubai.
The Dubai Marina tour is the perfect way to see some of the city's most iconic landmarks. The tour starts at the marina, where you'll get to see the luxury yachts and impressive skyline. From there, you'll head to Jumeirah Beach Residence, where you can enjoy views of the Burj Al Arab and Palm Jumeirah. You'll also get to see Atlantis, The Palm from the water.
If you want to see even more of Dubai's amazing architecture, then you should take the Burj Khalifa and Downtown Dubai tour. This tour takes you past some of the city's most famous buildings, including the world's tallest skyscraper, the Burj Khalifa. You'll also get to see the iconic fountain show at The Dubai Mall and experience the vibrant atmosphere of Downtown Dubai.
No matter which tour you choose, you're guaranteed to have an unforgettable experience. So why not try something different this summer and book a tour with The Yellow Boats?
10. Immerse yourself in the Atlantis Aquaventure water theme park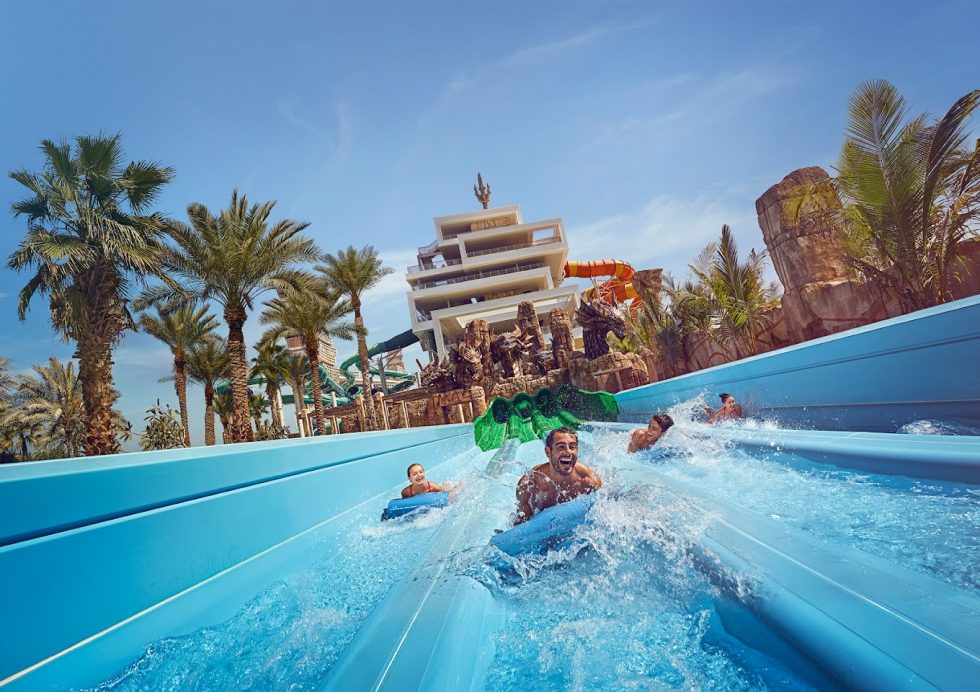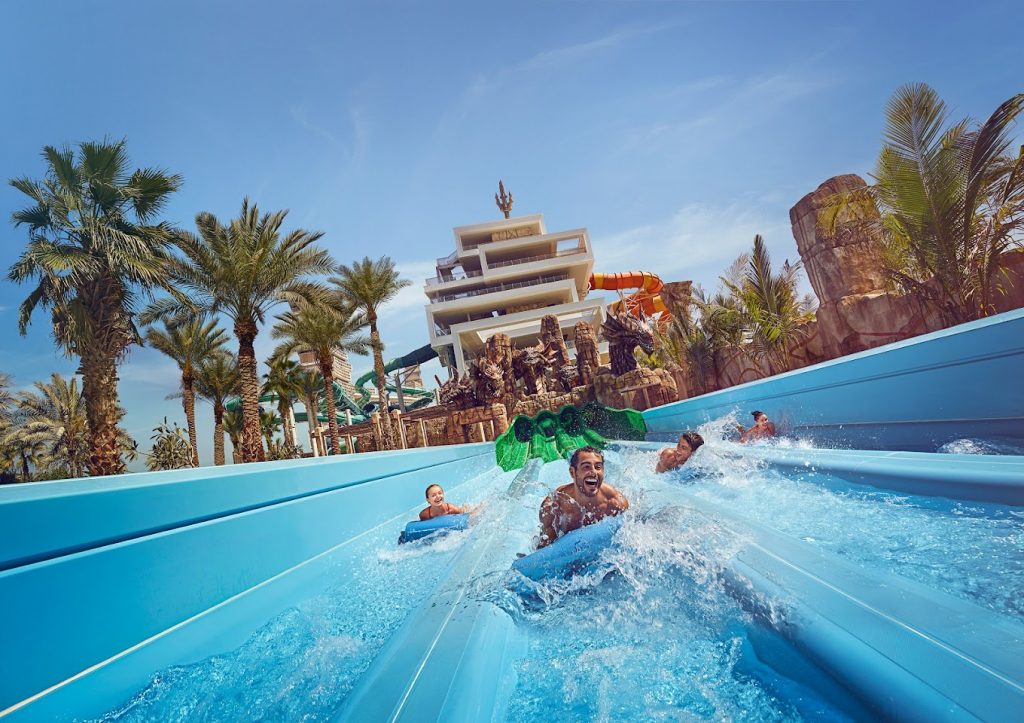 Book Aquaventure Waterpark tickets
Aquaventure Waterpark is one of the largest water parks in the world, and it's easy to see why. The park is home to some of the tallest and fastest water slides in the world, as well as the largest aquarium in Dubai.
If you're looking for a thrill, then you'll want to check out Surf's Up Wave Rider. This slide is one of the tallest in the world, and it's sure to get your heart racing. For something a little more relaxing, you can float down the lazy river or take a dip in one of the many pools. Making it one of the best things to do in Dubai in Summer!
If you're a fan of marine life, then you'll definitely want to visit the aquarium. With over 65,000 animals, it's one of the largest aquariums in the world. You can see everything from sharks and rays to turtles and clown fish. There's also a wide variety of plant life to see.
No matter what your interests are, Aquaventure Waterpark is sure to have something for you. So don't wait any longer, come and experience all that the park has to offer!
Related Article: 10 fun summer activities for kids that will keep them entertained
There's no need to dread the summer heat in Dubai. With the right planning, you can beat the heat and have a great time. TicketsToDo has a wide range of activities and attractions that are perfect for summer. From water parks to desert safaris, we have something for everyone. So don't wait, book your tickets today!