Dubai is known for its hot & humid weather in the summer. No matter the time of year, there is something for everyone in Dubai. If you're looking for ways to escape unpleasant rains or the scorching sun then Dubai has got a plethora of fun indoor activities in store for you. TicketsToDo is here to help you experience the best 5 best indoor activities in Dubai! Our comprehensive list of the best indoor activities in Dubai will keep you happy all year long.
We feature hundreds and thousands of tickets for the most popular places and activities, around the globe. Moreover, we offer multiple deals and discounts all year round so that you can save big on your ticket booking online.
Top 5 Best Indoor Activities in Dubai
1. iFly Dubai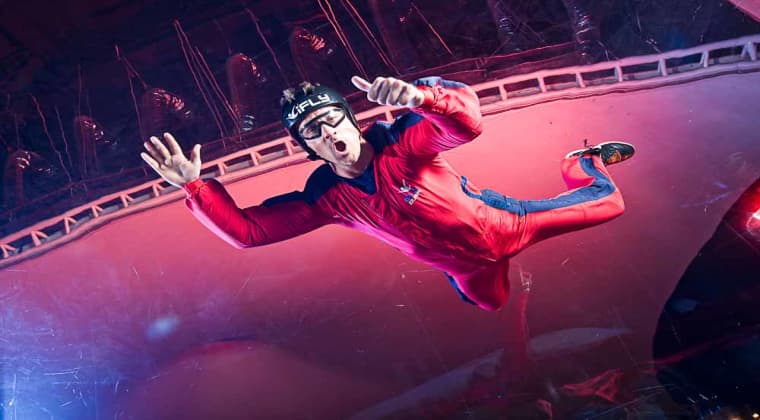 Are you ready to experience skydiving without jumping off an airplane? Well, iFly Dubai is the right place for you. iFly Dubai is the world's first double vertical wind tunnel that is set to give you an amazing indoor skydiving experience. iFly's powerful jet streams tend to lift you to 4 meters into the air into an airy reality.
You can feel the wind in your hair, lashing at your goggles and your jumpsuit. Get an eagle-eye view as you fly over the City Centre Mirdifs Magic Planet crowds. Before you start, the professionals at iFly Dubai will get you all zipped up into your special suit. They will teach you some flying techniques to get you going. You will get two flights, plus one on one assistance from your instructor. This amazing indoor skydiving experience will make all your skydiving dreams come true.
iFly Dubai price: AED 140 per person (3 years +)
Related Article: Dubai travel guide: Let's plan your trip to Dubai
2. IMG Worlds of Adventure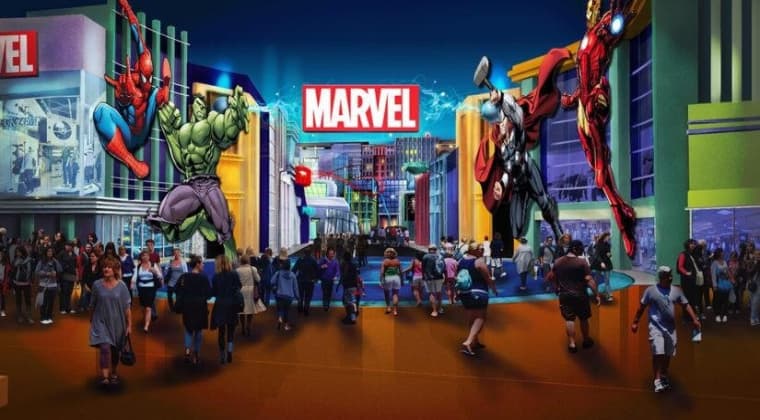 Book IMG Worlds of Adventure Dubai tickets now to witness one of the largest indoor theme parks in the world. Get your adrenaline rush with a wide range of fun rides, attractions, and activities. Are you are a die-hard fan of the Marvel Universe? If yes, then you must dive in for more surprises. You can choose from a plethora of rides (22 rides), epic zones that feature some of your favorite Marvel and Cartoon Network characters.
Also, get along with the renowned and best attractions of IMG Boulevard and The Lost Valley. Experience what time travel feels like and explore the zone that takes you to the Lost Valley of dinosaurs. Discover the thrilling haunted hotel, solve puzzles & mazes, and encounter scary ghosts in this activity. We bet that this thrilling activity will give you goosebumps.
IMG World of Adventure price: AED 60 per person
3. Escape Hunt Dubai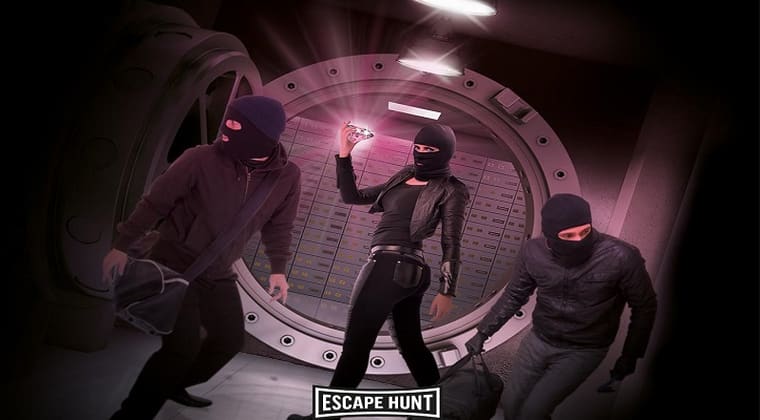 Book Escape Hunt tickets here!
Are you in the mood for some adrenaline rush along with some serious & intense fun? You can choose the Escape Hunt Dubai tickets for your next weekend trip! Escape Hunt is located in the famous Galleria Mall. This live entertainment space will give you a full-fledged thrilling experience in the form of a crazy adventure game. Escape Hunt has multiple escape rooms where you can go through a whirling journey of a live escape game.
What can you expect at the Escape Hunt Dubai?
Deadly prison breakout games: Imagine you're in the mid-1970s and you wake up to find yourself locked in a prison cell. Every 60 minutes the guard drags one prisoner away. So far, none have returned. Your only option is to attempt a daring prison escape or risk a fate unknown. Doesn't it sound exciting already?
Pulse-racing experience: You travel back in time to 1888, where you have been monitoring the White Chapel Murderer for weeks. This White Chapel Murderer is known as 'The Ripper'. You might know his whereabouts and his movements, but you don't have any evidence yet. He leaves his house and you have 60-minutes to find the evidence. You need to collect the evidence swiftly and get out or find an escape before he returns!
Escape Hunt Dubai price: AED 304 per person
4. The Smash Room Dubai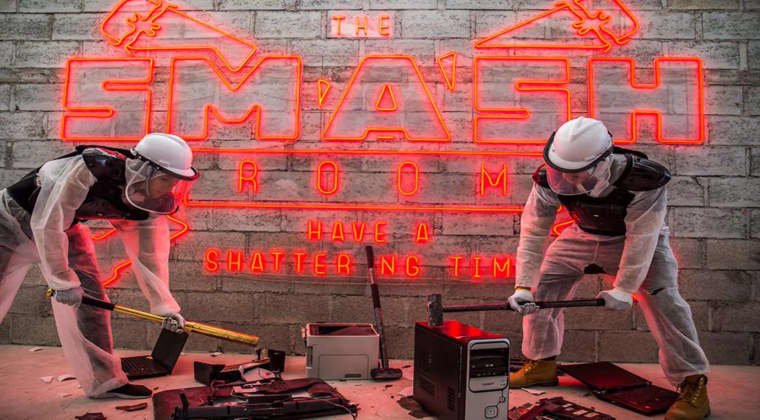 The Smash Room Dubai – Your chance to break, shatter and de-stress yourself now. You can choose your weapon and get ready to break some things around you with your friends. Scream, yell and break things around you without any restrictions. The Smash Room in Dubai is one of the most unique attractions and is a therapy that doesn't involve reflection. It is a meditation that doesn't involve soul searching. You can freely smash things! Immerse yourself in this interesting concept that is sure to be an experience like no other.
The Smash Room price: AED 399 per person
Related Article: Singles' Day Special: 10 best things to do in Dubai for solo travelers
5. Ski Dubai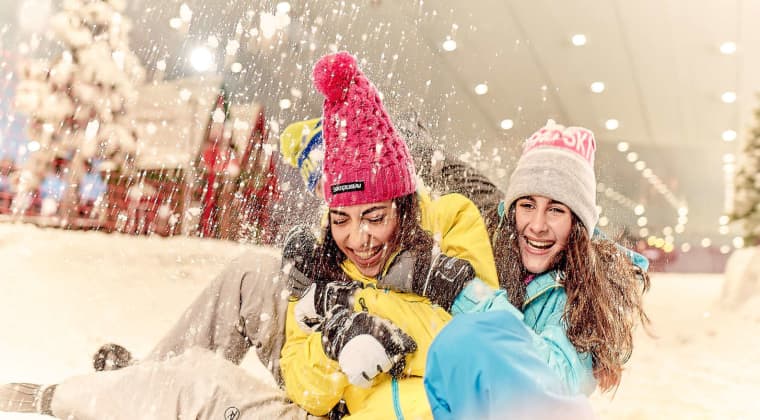 Have you ever thought about exploring the Antarctic without actually having to travel there? Well, visit the Ski Dubai snow resorts in Dubai and fulfill your snow dreams like never before! With our discounted & exclusive ticket, you will get the opportunity to spend a beautiful chilly day inside the snow heaven without burning a hole in your pocket. Gear up for all the snow fun as you slay your ways through the caves and turns of this vast park. You will not only love the adrenaline-rushing sports, but you will also feel the utmost joy after meeting with the snow-creatures – the snuggly penguins.
Choose between the 2-hour activity or the full-day Ski Dubai ticket with us. We have five different kinds of activity packages for Ski Dubai so that you can choose your experience according to your preference and budget. Stay in touch with us for the upcoming Christmas packages for Ski Dubai. Book your tickets with TicketsToDo and have 'snow' much fun at Ski Dubai!
Ski Dubai price: AED 175 per person
Related Article: Exclusive: A complete guide to activities and attractions open in Dubai
Allow us to be your traveling buddy today and have the most comfortable & hassle-free ticket booking experience of your life! Hurry and book your tickets to these 5 best indoor activities available only in Dubai right away!