With new restaurants and adventures popping up everywhere in the city, the Green Planet Dubai is no longer a place to just meet your wildlife friends. It now houses more than just one thrill-packed experience. Come take a look at all the new jam-packed adventures.
Want to try something new and unique, why not explore some of Dubai's hidden treasures? Book your tickets to the most unique attractions in the UAE with TicketsToDo. When you are in Dubai there's no such thing as an ordinary day! Every day is Sunday filled with brand new things to do, especially on weekends.
The New thrill-seeking adventures at The Green Planet Dubai
1. Snorkeling with Piranhas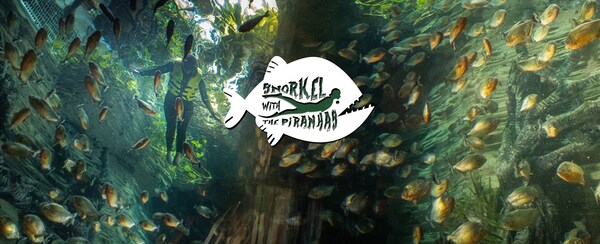 Thrill-seekers can now swim with the feared piranha at The Green Planet, Dubai's award-winning eco-attraction. Participants in the experience will be able to gear up and take a dip in the attraction's replica of the Amazon River, where they will have the opportunity to get up close and personal with the razor-sharp predators in their natural habitat.
Guests will be given wet suits and briefed by an expert biologist before getting into the expansive Piranha River Tank for a special feeding session. Watch as 1000s of red-bellied Piranhas feed on a chicken or turkey in a matter of minutes. Don't worry, these Piranhas won't hurt you. They are scavengers and the safety of the encounter participants is intact! The experience comes complete with full-day access to The Green Planet, meaning guests can unwind from their adrenaline rush.
Related Article: Indoor Amazon Rainforest? Let Green Planet Dubai enchant you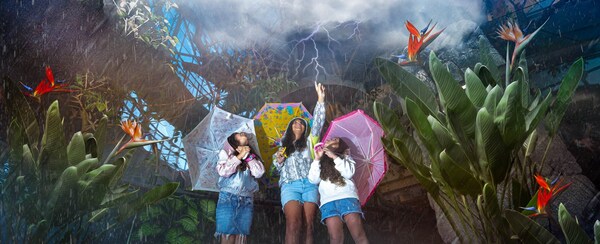 Built to resemble the lush, tropical environments of the Earth's rain forests, The Green Planet is home to over 3,000 species of plants and animals from all over the world. What's more, this one-of-a-kind attraction in Dubai also features a thunderstorm that visitors can experience first-hand. As you take cover from the rain and watch the lightning dance across the sky, you'll feel like you've been transported to another planet entirely.
Getting caught in the rain is rare in Dubai, so the idea of dancing with your umbrellas seems fascinating. The rain lasts for roughly around 5 minutes twice every day at 1:00 pm and 5:00 pm. Hear the rumbles, notice the electric flashes and feel the blowing wind!
Related Article: 100 exciting things to do in Dubai: Explore the best in the city
3. Be a Zookeeper for the Day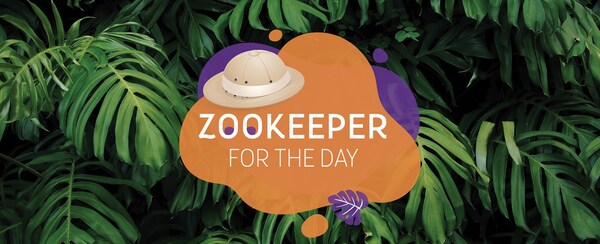 Do you want to be a zookeeper? Here's your chance! Dubai's most exclusive indoor bio-dome offers the opportunity to become a zookeeper for a day and have an adventure.
Sessions are available from 3:00 pm to 6:00 pm throughout the week and during the weekend they host an additional session in the morning from 8:30 am to 11:30 am. It is priced at just AED 410 per session and offers everyone a unique opportunity to get close and personal with the animals.
Related Article: Unforgettable moments of expo 2020 & what's coming next
If you're looking for a new way to spice up your life, the Green Planet Dubai should be your next stop. This amazing indoor rainforest offers a whole range of activities to get your heart racing, from snorkeling with piranhas to feeling an actual thunderstorm. And if that's not enough, you can also try being a zookeeper for the day. So what are you waiting for? Book your tickets today with TicketsToDo!