Are you traveling to Doha for the FIFA World Cup 2022? If the answer is yes, it's wise to have all the information you need before heading to a new country. Here is an easy-to-follow Qatar airport guide that can help. The main airport there is Hamad International Airport or Hamad al-Duwalī) which is located near the National capital, Doha.  This international airport is also the base of Qatar Airways.
Location: South of Doha
Code: The IATA code for Dubai Airport is DOH, ICAO code is OTHH
Website: dohahamadairport.com
Phone number: +974  4010 6666
Here are the things that you should know before flying to Doha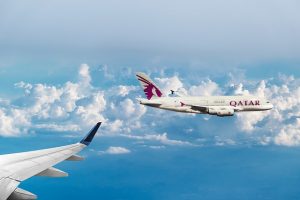 The principal airport facility here until 2014 was Doha International Airport. After that, The one at Hamad, formerly known as New Doha International Airport became the country's primary Airport. HIA (DOH) is the 50th busiest airport in the World. It is home to the country's top airline services: 
Qatar Airways: which caters to passenger flights across multiple locations globally
Qatar Executive: Another airway service from the country with appreciable service
For all your luggage needs, there is Qatar Cargo
Concourses
There are a total of 5 concourses here. Here's all you need to know about them:
You'll find The Airbus A380 in Concourse A on the western flank. It is connected to the main terminal by jet bridges.
On the Eastern end is Concourse B. Here you can enjoy facilities such as coffee shops, family rooms, and even a duty-free express store.
There are 13 passenger gates at Concourse C and 2 of them are for Airbus A380.
Concourse D & E are fully operational. Some gates may be closed soon due to the expansion of Hamad Aiport
Lamp Bear
If you're inside the Qatar airport, you will surely come across the Lamp Bear! It is a giant bronze statue in the form of a teddy bear that has its head in a lamp. It has been created by the Swiss artist Urs Fisher. You can find it on display in the foyer of the duty-free shopping center.
Runways
There are two parallel runways 2 kilometers away from each other. It is counted as one of the longest airport runways in Wst Asia. Be sure to look up your terminal beforehand if you've got a connecting flight. Also check-in online before arriving at the airport so that you get more time to browse DOH's facilities.  
Hamad International Airport Map
Operating Flights
There are currently 39 airlines operating weekly flights to multiple destinations all over the world. Qatar Airways alone caters to more than 250 locations. Along with that 3 cargo airlines also operate through the airport. 
Qatar Airport Guide: Transport And Parking Facility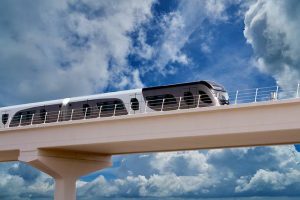 10 QAR Hourly rate for the first 5 hours
24-hour parking – QAR 145
Cash and card payments can be made at payment decks located at west and east car parks.
Premium parking rates start from QAR 40 for the initial 3 hours and QAR 350 for a full day. If you're flying Qatar Airways, this parking facility may be easier to use. It boasts of top-notch booking technology and is located in a prominent area near the terminal.
The various modes of transportation available are as follows:
Limousines
Taxis
Car Rentals
Bus
Metro
Must-Read: Your detailed guide to Qatar public transit for an easy navigation
 Facilities & Amenities At Hamad International Airport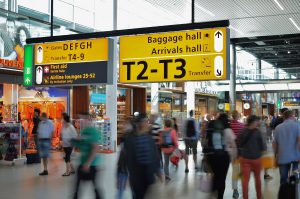 The Hamad International Airport pays special attention to the needs of passengers.  It has been equipped with state-of-the-art recreation and relaxation facilities. Here is a list of all the amenities and provisions that you can avail of at the Qatar Airport:
Foreign Exchange
ATMs
Prayer room
Meet and Greet Centres
Children & Infant facilities
Where to Shop?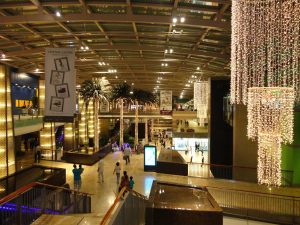 When you're at HIA, make sure to take advantage of the exemplary duty-free shopping hall. You can find the best brands such as Burberry, Fendi, Hermes, Gucci, Michael Kors, 6th Street, and more. Whether you need clothing and fashion accessories, or books, magazines, and souvenirs, you can find it all at Qatar Airport. What's more? There are exclusive areas dedicated to lounging, dining, and even relaxing spa sessions!
Qatar Airport Guide: Additional Services at DOH
Wifi and Charging points are available at all terminals
The medical emergency team is always there to help you
Prayer rooms are also provided at the airport
Also, check out: Book the best hotels in Doha for your next vacation
Here are some travel tips to help you make your next trip through HIA Hassle-Free:
Consider booking your flights 6 months prior to flying as that will grant you better accessibility to the availability of ticket
Make sure to take your Covid-19 test and show your report at the airport
If you're flying with Qatar Airways, the short-term car parking on the western flank is much more convenient
Don't lose your car parking tickets, as a fine of QAR 50 can be levied.
FAQs on Hamad International Airport
Does Doha Airport require Covid test?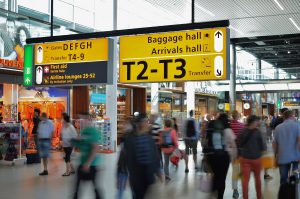 How early should I get to the airport, Qatar?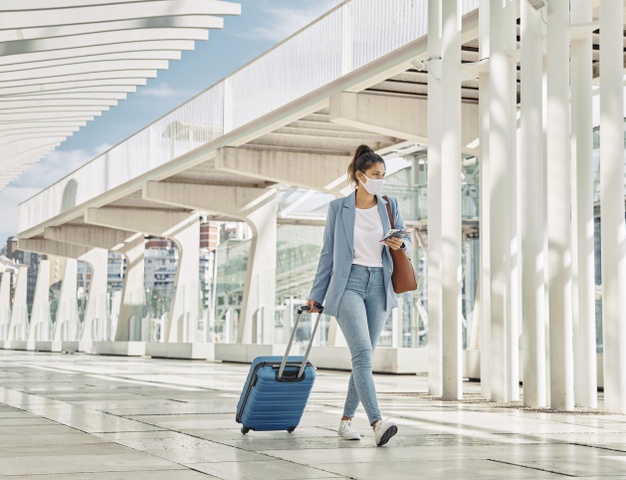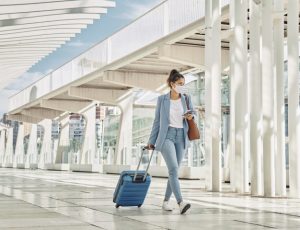 Is there a dress code for Qatar airport?
There may not be an officially-declared dress code, but it is always wise to stick to Smart casuals. Worn-out clothing, beachwear, gym wear. flip-flops are best avoided. You can give preference to collared shirts.
Once you've landed, the activities to do and places to visit that Qatar offers are limitless.  If you're traveling to Dubai from Qatar, you can find the best deals for the top attractions in UAE only on TicketsToDo.
If you are someone from the Middle East and love shopping, then CouponBot is for you. A Chrome extension that automatically helps you get the best deals from top brands like Namshi, Noon, AliExpress &  more including TicketsToDo.