Qatar may be one of the smallest nations in the Arabian Gulf, but before the pandemic hit, Qatar welcomed 2.136 million tourists in 2019. With the FIFA World Cup set this year, the organizers state that Qatar will witness 1.2 million visitors at least. So if you are planning a trip to this tourism spotlight, it is strongly recommended you familiarize yourself with safety and laws in Qatar along with local protocols.
TicketsToDo presents all you need to know about safely traveling to Qatar and ensuring you have the best experience the beautiful country has to offer. Learn about things that are illegal in Qatar.
Safety and laws in Qatar – all you need to know
First of all, is Qatar a safe country to visit?
The fact that it borders volatile areas in the Middle East does not mean it is not safe. Qatar is in fact, one of the safest countries in the world, with low crime rates. Crimes against tourists are also rare and unheard of. However, petty thefts and credit card scams are reported from time to time. Fret not, you will be fine with a little precaution.
What is illegal in Qatar?
Even though safety is a straightforward answer, there are a few things on safety and laws in Qatar you need to be aware of:
Homosexuality is illegal
LGBTQIA community faces legal challenges with a punishment of up to three years in prison and a fine. The possibility of capital punishment is mentioned only for Muslims under sharia law but there is no evidence of it being enacted in the country. Same-sex marriage is not recognized by the government and the citizens are not allowed to campaign for the rights of the queer. An American traveler was sentenced to six months in prison in 1998. However, things have changed since, as English singer George Michael became the first openly, gay musician, to perform in Qatar in 2008.
Imports of pork products and religious books
Carrying any of the following items in your luggage can get you in serious trouble with severe consequences. Do not add these to your luggage:

Pork Products

Religious Books

Alcohol

Military and security items

Narcotics/Drugs: ​​

Punishment can include custodial sentences, heavy fines, and even immediate deportation.

Flammable and radioactive products

Electronic cigarettes
Luggage is scanned at Hamad International Airport Arrivals Hall. DVDs and videos are examined to ensure it is not inappropriate. Some medications may be illegal, ensure to carry your prescription slip just in case you're unsure.
It's offensive to be drunk in public
Alcohol is available only at licensed hotels and bars, hence it is not easily accessible. Expats living in Qatar can obtain alcohol permits, but as for tourists, you need to avoid being heavily drunk or showcase any disorderly conduct. There have been cases of tourists getting detained under this law. It could lead to a prison sentence of up to 6 months or a fine of up to QAR 3,000. The legal drinking age is 21 and all establishments serving alcohol will ask for a photo ID.
You cannot photograph sensitive areas
Filming or taking pictures of military or construction sites and religious places can land you in trouble. Taking pictures of the locals without permission is prohibited and can lead to imprisonment. Journalists need to get permission from the Qatar News Agency and only that permit can clear the access of cameras through airport customs. Also, be very careful of what you post online, even on your social media, as privacy law is strict and anything culturally insensitive can cause detention or prosecution under Qatari law.
 PDA is prohibited
Public display of affection between men, women, and teenagers can lead to arrest. No kissing, fondling or hugging in public spaces, even if it is with your significant other. Holding hands is fine, but it may still be frowned upon. If you are a solo man traveler, avoid talking to unknown women as this too is a crime.
Ensure your cheques don't bounce
Under financial crimes, bouncing cheques can lead to arrests. Non-payment of bills, even hotel bills or bookings can result in imprisonment, a heavy fine and even deportation. Financial crimes can cause bank accounts and assets to be frozen. You will not be allowed to leave the country if you have unpaid loans or other financial commitments. Settle all bills before leaving the country.
No littering
Qatar is very particular about its hygiene laws. It is a tourist's responsibility to maintain the hygiene decorum as much as locals. Violating the cleanliness rules under hygiene law can cause a penalty of up to QAR 25,000 or even imprisonment. Disposing of, dumping and littering are not allowed anywhere and that includes even tossing tissues and spitting on sidewalks.
Etiquette in Qatar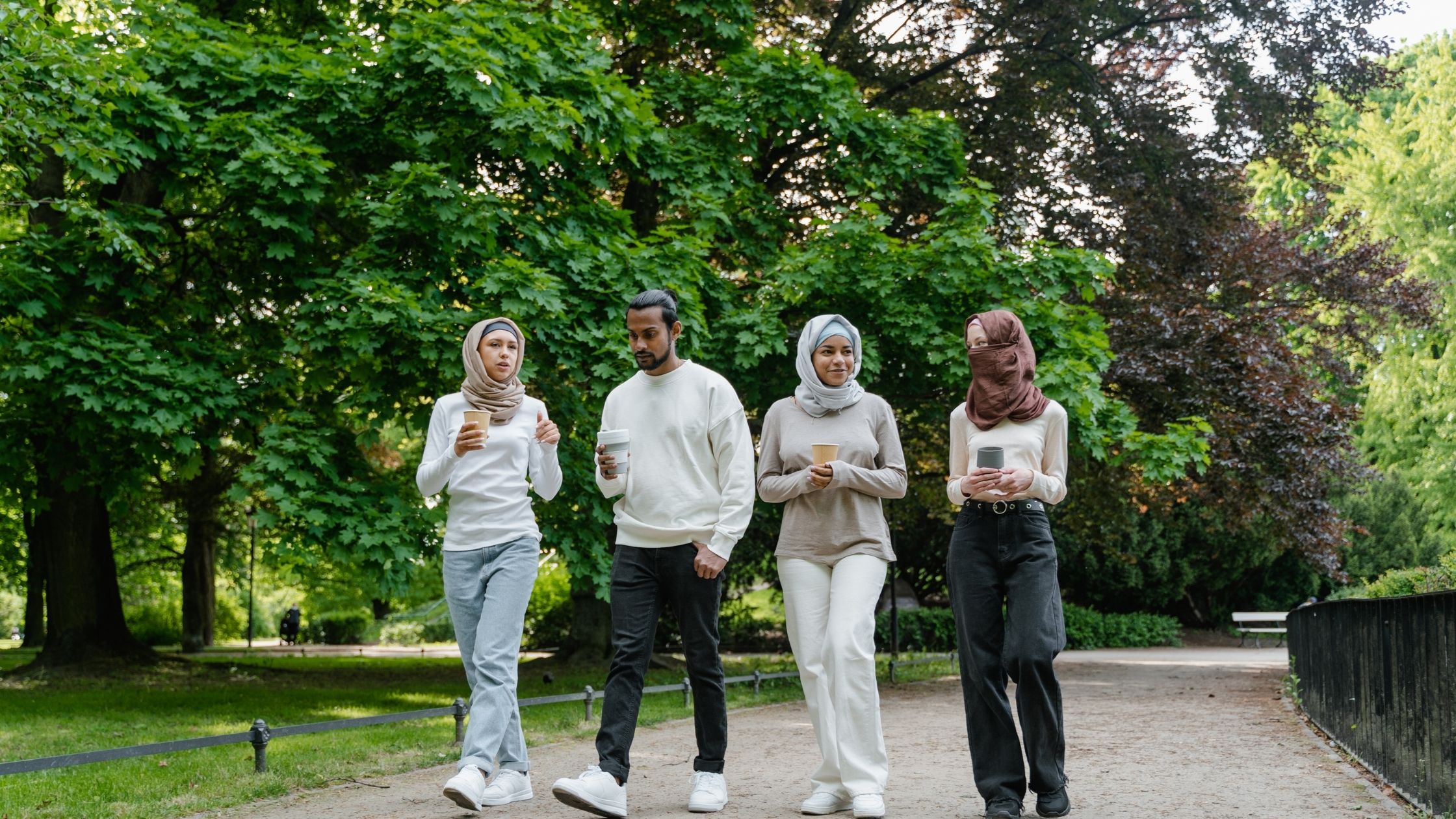 These are not exactly laws, but etiquettes that every country traveler should know. The Islamic teachings embody a highly respectful culture where spirituality and religion are honored to the highest. Here are some etiquettes you need to be versed on:
Dress modestly:  Short dresses and sleeveless shirts to be avoided. Swimsuits are not allowed even at the beaches.
Talk politely: Swearing and insulting publicly can be heavy on your pocket. Public indecency and foul language can be fined.
Don't stretch your legs: When sitting, do not show the soles of your shoes to the person sitting opposite to you. This is considered wrong and unmannerly.
Raise your hand: When dining out, do not call or gesture to the waiter but just raise your arm. Leave some tips after you're done.
Say yes to home invitations: If a Qatari wants to host a lunch or dinner, never say no. 
So this is all you need to know about safety and laws in Qatar. Despite the tough rules, tourists have a beautiful and overwhelming experience in this part of the Arabian Gulf. Qatar locals live by their values, hence making the country extremely safe and decent. Make the most out of Qatar by visiting these attractions nearby. Wish you a safe and happy trip!
Related Article: Your detailed guide to Qatar public transit for an easy navigation.