When you think of visiting the UAE, do you only think of cities like Dubai and Abu Dhabi? Or at the most Sharjah? No doubt these cities are amazing, but the rest of the 7 emirates that constitute the UAE are equally worth visiting. Take for instance Ras Al Khaimah, the northernmost and fourth-largest emirate of the United Arab Emirates known for its Arabian Gulf beaches.
TicketsToDo presents to you the top places to visit in Ras Al Khaimah — renowned for its prosperous port and exquisite pearls among other things. Boasting tradition, sandy beaches, and plenty of activities to keep you entertained, this emirate is turning out to be a happening holiday destination. Check out all other interesting places to visit and the best of attractions in the country.
What to do in Ras Al Khaimah?
National Museum of Ras Al Khaimah​​​


The most prominent landmark of the Ras Al Khaimah is its age-old National Museum. Occupying a centuries-old fort, this local museum is situated in the western part of the city. The fort is popular for housing the ruling family of the territory till the 1960s and this is why it holds historical significance. The museum features regional history and archaeological exhibits along with hosting a tremendous collection of ethnological and archaeological artifacts. You can come across all kinds of remnants of Islam rule right from the initial ages to the late period.
Al Hamra Mall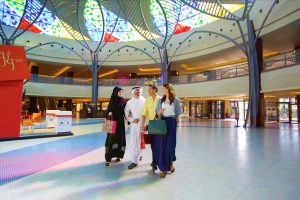 If you're looking for some shopping in this city, you definitely have to visit the Al Hamra Mall. Spread over 45,000 square meters, the mall offers a variety of entertainment, shopping, and dining options. This mall has over 120 retail stores and you can find literally everything from electronic goods, apparel, furniture as well as groceries. Regarding dining, the mall offers over 12 restaurants and a food court serving multiple cuisines. There are plenty of rides and numerous exciting activities for children.
Jebel Jais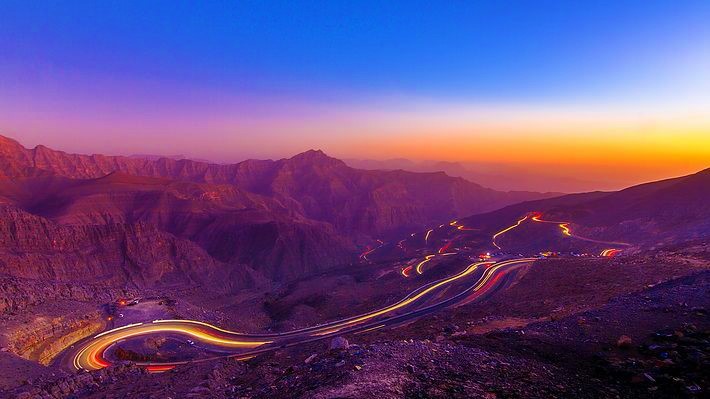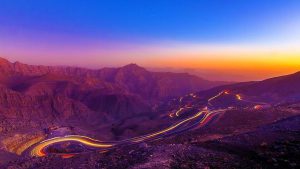 Jebel Jais is the UAE's highest peak and a part of the spectacular Hajar mountain range. Located at a towering height of 1,934m above sea level, it boasts breathtaking views, stunning sunrise and sunset views as well as thrilling adventures for every visitor. Be it trekking, hiking, or just for a long drive, you're sure to have a nice time here. You will witness rugged cliffs, deep canyons, and twisted escarpments as they lead to the top. It is also home to the World's longest zipline — perfect for adventure enthusiasts from across the globe.
Iceland Water Park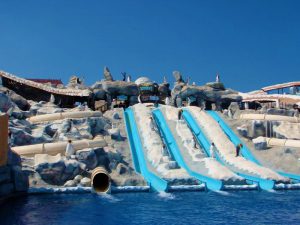 The warm weather of the UAE sure calls for a visit to amusement and water parks. From Yas Waterworld in Abu Dhabi to all the other interesting places to visit in Dubai, UAE has plenty of these. Compared to the newer water parks in Dubai and other Emirati cities, facilities here are older, but the admission price is also much less, making it a great choice for budget-conscious families. This is Ras Al Khaimah's top family-friendly attraction and has waterslides, an Olympic-sized pool, and also a pool area for smaller children. It also offers a number of eating choices in the food court.
More places to visit in Ras Al Khaimah
Ras Al Khaimah Beach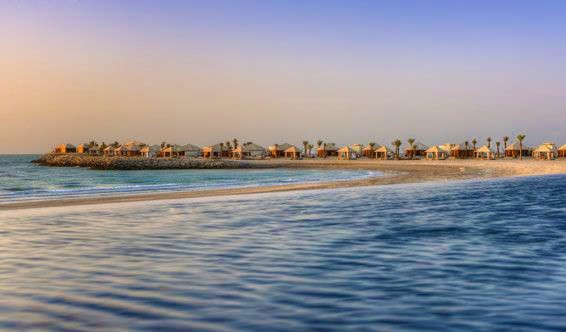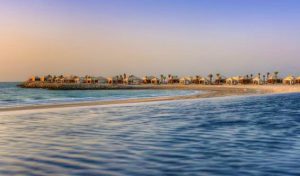 Boasting a long shoreline, Ras Al Khaimah has plenty for sun-seekers and relaxation fans too. The shoreline is abundant with luxury resorts all offering their own private patch of golden sand. Non-guests are also allowed to use the facilities offered by most of these resorts with a day pass. The beaches are well-maintained and packed with facilities, including restaurants and cafes, sun loungers, sun shades, freshwater showers, and pretty much everything you need right on the sand. You can also hire kayaks and jet-skis for indulging in various water sports.
Khatt Springs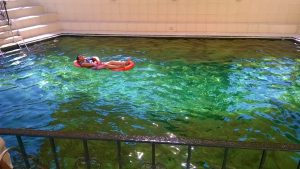 Located almost 20 km from Ras Al Khaimah city, Khatt Springs are natural hot pools nestled right next to the Hajar Mountains. These springs are rich in minerals and offer several relaxing facilities such as hot stone treatment, therapeutic hot springs, precious stone treatments, and Ayurvedic treatments. Visitors can fully access this area including the private pools, treatment rooms, and cafes. Water temperature at the Khatt Springs can go up to 40°C. You can even take a look at the surrounding areas, which feature about 170 archaeological sites.
Dhayah Fort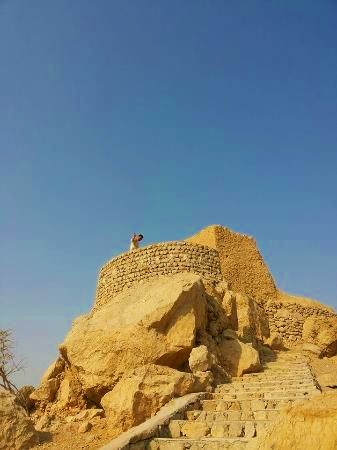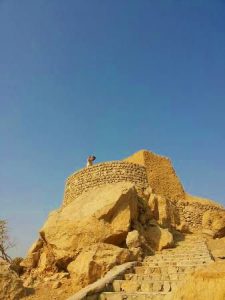 Another spot for tourist attraction in the emirate of Ras Al Khaimah is the Dhayah Fort. It is the highest hilltop fort in the UAE and was the last bastion of local resistance to the British forces in 1819. Thus, the Dhayah Fort played an important role in the history of Ras Al Khaimah as a defensive military tower.
Located about 20 kilometers north of the emirate, this 16th-century mud-brick fort was built in a strategic hilltop position facing the gulf to defend the region from attack by the British. Other ruined fortifications and watchtowers can also be seen to the south of the hill. The panoramic views from the fort's ramparts are well worth the trip here, and for anyone interested in history, exploring the fort itself is one of the top things to do here.
If you are planning to visit other parts of the UAE too, don't forget to check out these places to visit in Dubai, Abu Dhabi, Sharjah, and Fujairah.
Book your tickets from TicketsToDo.com for exciting offers, combo tickets, and discounts. Apply the promo codes and coupon codes to avail of special discounts on the tickets.
If you are planning to travel anytime soon, you avoid the hassle of standing in queues by booking your tickets from TicketsToDo.com. Apply the promo codes and coupon codes to avail of special discounts on the tickets from VoucherCodesUAE.
Keep in touch with us on [email protected] and follow us on our Social Media channels to share your experience.