Situated on the east coast of the United Arab Emirates along the Gulf of Oman, Fujairah is an Emirate fondly called the lungs of the UAE because of its freshness, thanks to its natural scenery, mountain playground, and sea life. For residents and tourists alike, if you want to take a break from the hustle and bustle of city life, this will definitely make for your ideal holiday destination.
TicketsToDo presents to you the top places to visit in Fujairah.
Best places to visit in Fujairah
Fujairah Fort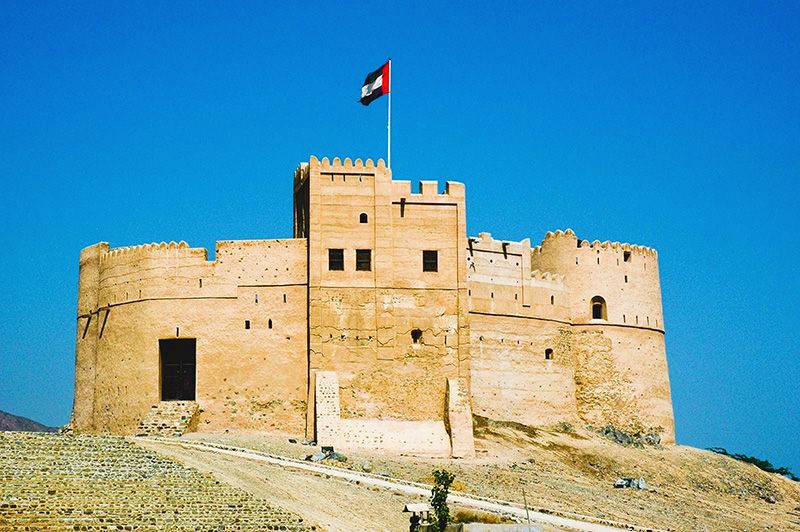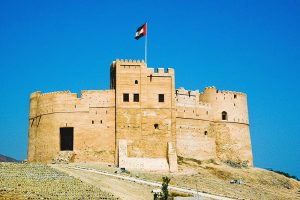 Considered to be the oldest fort in the UAE, the Fujairah Fort has previously served as a defensive building and a home for the ruling family. It stood as the only stone building along the Fujairah coast for many centuries. The fort was established in the year 1670 and reflects the intense past of the region. The Fujairah Heritage Village set up by Fujairah's Department of Archaeology and Heritage holds the area surrounding the fort as part of it. Here, you can explore restored old houses, exhibits on traditional life, and a display of the Al Yazrah irrigation system that Emirati farmers used in their fields.
Al-Bidyah Mosque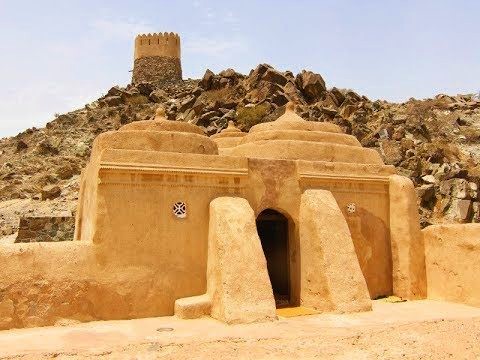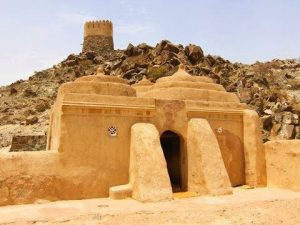 The oldest mosque in the UAE, the Al-Bidyah Mosque (a.k.a. the Ottoman Mosque) is located 35kms north of Fujairah city. Built in the 1446 AD, it is a simple mud and brick structure exhibiting the craftsmanship as a major accomplishment for the period and region of construction. Featuring four pointed domes and a single internal pillar supporting it, the mosque consists of a prayer hall, adorned with arches, ventilation openings and a mihrab (prayer niche pointing to Mecca). Also, a red carpet with white polka dots and books in the wall shelves add charm to the hall. Non-Muslims are allowed to look inside the mosque provided they are appropriately dressed. Visitors must take their shoes off and women must cover their hair.
Fujairah Museum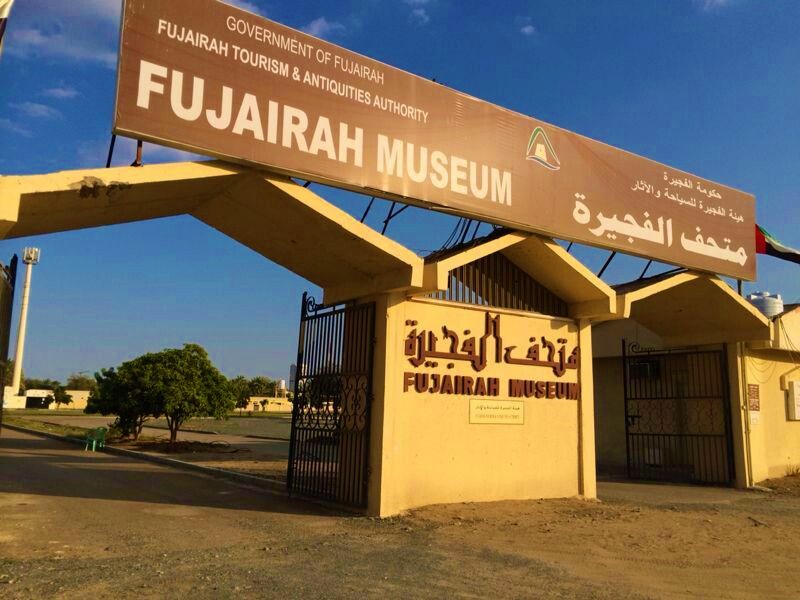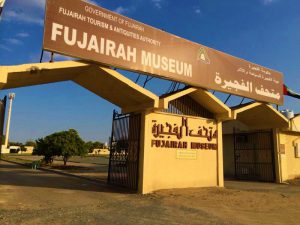 Located just south of Fujairah Fort, the Fujairah Museum houses a collection of archaeological findings that were unearthed during the archaeological digs at Qidfa and Bithnah. Exhibits belonging to the early Bronze Age (about 4500 years ago) are on display at the museum and these exhibits include Bronze and Iron Age weaponry, pre-Islamic silver coins, carved soapstone vessels and painted pottery. A bowl made from ostrich egg dating back 2,200 years was discovered at Qidfa and stands as one of the museum's prized pieces. There is also an ethnography section, displaying elements of traditional Emirati daily life and craft work. This museum exhibits the rich history and heritage of the United Arab Emirates.
Snoopy Island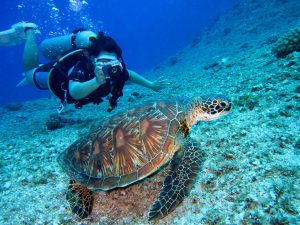 Yes, you thought it right! This island gets its name from the cartoon character because the interestingly shaped rock looks like Snoopy lying on its back. Just a two-hour drive from the bustling city of Dubai, Snoopy Island has become a popular spot for various activities, music festivals and water sports like snorkeling, scuba diving, kayaking and paddle boarding. The area is surrounded by beautiful reefs brimming with marine life and if you're lucky, you may even occasionally spot turtles and small sharks. Snoopy Island is one of the best places for scuba diving, so don't miss out on this exciting sport!
You can even experience the age-old culture with a day tour to the East Coast & Fujairah.
More things to do in Fujairah
Kalba Corniche Park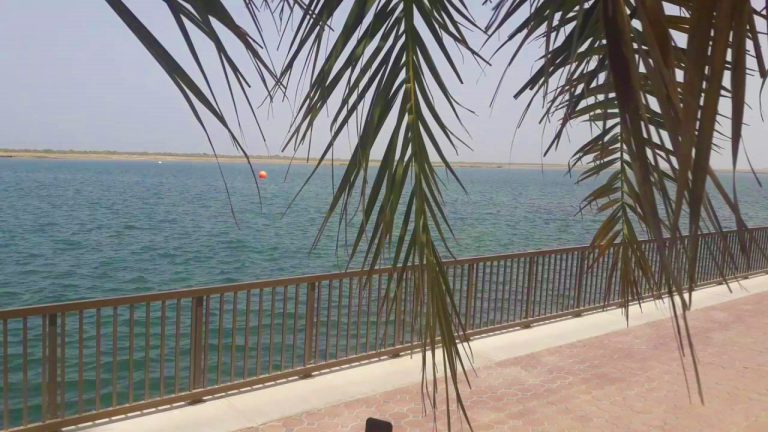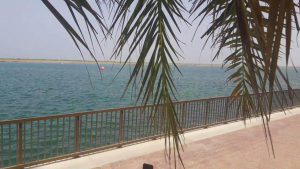 A popular family-friendly location with several attractions, Kalba Corniche Park in Fujairah can make for an exciting place to have some fun time with your family. The residents can go for a refreshing jog there while tourists can simply relax and get to know the place better. The park has an open playground for children and access to the Kalba beach. The clean and well-maintained park also has public restrooms and easily available parking spaces. You can even find grocery shops, cafeterias and restaurants nearby. The Kalba Beach nearby is another place you could visit while in the area.
Ain Al-Madhab Hot Spring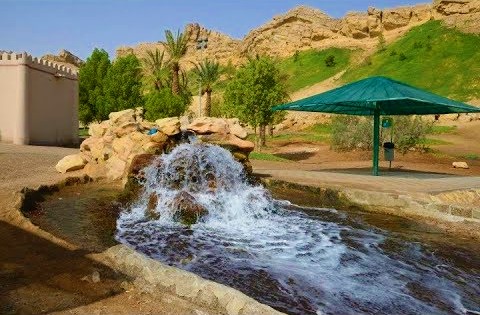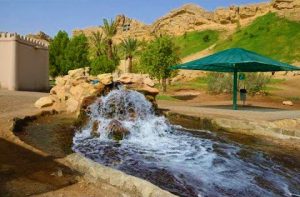 Located close to Fujairah Heritage Village, northwest of Fujairah City, is the Ain Al-Madhab. It not only serves as a mineral spa but also as a huge park area housing the remnants of Fujairah Fort and Heritage Village. However, these mineral springs producing warm sulphuric water are the main retreat of this place. The water produced is further drawn into two separate bathing areas— one for males and other for females. While you're here, you can enjoy a refreshing dip in the pools. The open space in the area also works as an outdoor theater where traditional performances are held during holidays in Fujairah.
Friday Market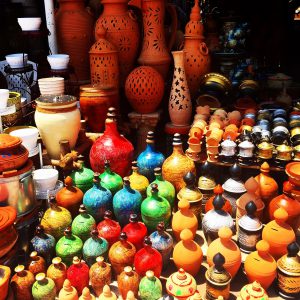 Don't let the name disappoint you. Just because it is known as the Friday Market doesn't mean it is open only on Fridays, but every day. To experience visiting a traditional Arabian souq (market) and get back some pretty souvenirs, you definitely have to visit the Friday Market. With an open market setting and still retaining the atmosphere and aura of an ancient souq, the iconic Friday Market attracts visitors from near and far. It is popular for its fresh and locally grown produce as well as other items like carpets, toys and pottery.
If you are planning to visit other parts of the UAE too, don't forget to check out these places to visit in Dubai, Abu Dhabi, Sharjah and Ras Al Khaimah.
Book your tickets from TicketsToDo.com for exciting offers, combo tickets and discounts. Apply the promo codes and coupon codes to avail special discount on the tickets.
If you are planning to travel anytime soon, you avoid the hassle of standing in queues by booking your tickets from TicketsToDo.com.
Apply the promo codes and coupon codes to avail of special discounts on the tickets from VoucherCodesUAE.
Keep in touch with us on [email protected] and follow us on our Social Media channels to share your experience.