Planning a trip to Qatar in 2022? It might just be a perfect time since Fifa World Cup 2022 is just around the corner. And it's happening in Qatar. So, it's no surprise that Qatar is one of the top destinations to visit in 2022. But there's more to see in the country than you would fathom. TicketsToDo brings you a seamless 10-day Qatar travel plan for a fulfilling vacation.
Before you plan your, trip here are the safety & laws in Qatar you should know before you go.
Day 1: Arrival
Your adventure can begin right after you land at the Hamad International Airport. This State-of-the-art Airport is one of the best in the World. Had a long flight? Take benefit of their in-house spa and relax a little. Dining options are plenty at the Airport. So satiate yourself and head to your hotels. Rest awhile and get ready for your Big Qatari Vacation.
Qatar Corniche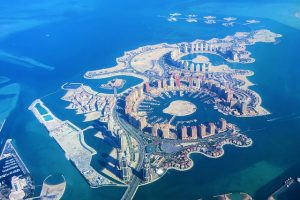 Ease into your holiday with a slow stroll around the Qatar Corniche. Breathe in the fresh sea breeze and feel the pulse of the city.
Msheireb Museum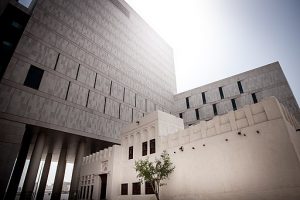 The best tourist spots in Qatar are located at Msheireb Downtown. But, setting the first day aside for this heritage Museum will save you a lot of time later. Discover the beginnings of Doha and its rich history here.
Kane Mochi Café
Enjoy a Kawai Japanese meal in the heart of Doha. This picturesque pink café will floor you with the food and the ambiance.
Old Well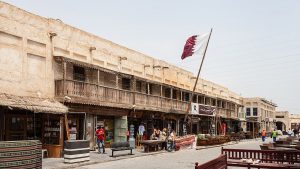 There are many tourist spots such as the Falcon Souq or the Camel Pen that you will encounter on this circuit and you can always steal time to visit each one. However, the old well with its quiet ambiance is a great place to end your 1st day at.
DAY 2
MIA Park
Admire the infinite Doha skyline and refresh yourself with the cool breeze of the waters. This waterfront park is a peaceful location with amazing views and a café that serve delicious brunches. and its monumental museums.
Go Kayaking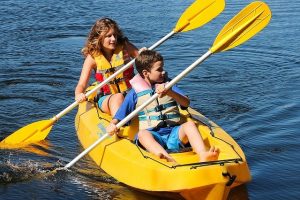 If you're in Qatar, you cannot afford to miss out on water sports adventures. Luckily, MIA Park is a hub of such thrilling activities too.  Kayak in the deep blue waters as you enjoy the picturesque view of the Qatari skyline.
Museum Of Islamic Art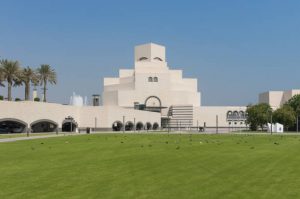 Seep in the rich heritage of Islamic art and history.
Opening Hours: 9: 00 AM – 7:00 PM
Fridays: 1:30 PM – 7:00 PM
You May Also Be Interested In: Top 10 Things To Do In Qatar
Day 3
Qatar has a lot to offer outside the reaches of the capital city of Doha. Since you're on a 10-day tour you can easily cover the expanses of this country. On the 3rd day, you can travel all the way to the western fringes of Qatar and land at Dukhan, another important city.
Film City Dukhan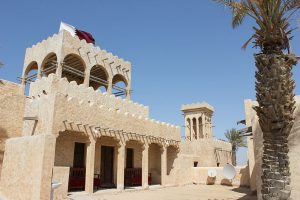 Mysteriously hidden in the interiors of Dukhan, the Film City is a must-visit destination. The golden desert landscape with ruins of a Bedouin village will surely make you feel like you're in the setting of the Arabian nights.
Zekreet Rock Climbing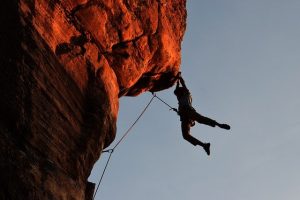 Take a detour to witness the rock formations. If you're got time in your hands, you can go even go rock climbing and enjoy the immense view from the mountains. Consider taking a detour to witness the Richard Sierra Sculpture which is nearby.
West Zekreet Beach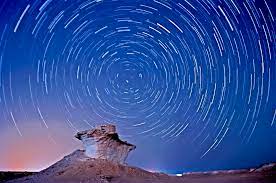 If a restful beach vacation is your cup of tea, West Zekreet Beach is the place for you. Feast on delicious Bedouin delicacies, and watch as the Nomads bring out their best hospitality.
Day 4
UNESCO Al Reem Biosphere Reserve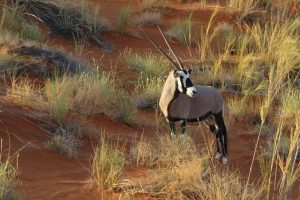 Get closer to Qatar's rich natural heritage at this wildlife park.  If you're lucky, you may even spot flitting Arabian oryx and gazelles. This is another well-known yet offbeat tourist spot in North-Western Qatar. It's better to start off early to make the most out of your visit here.
Zekreet Rock Formations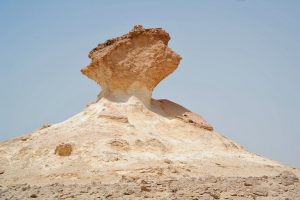 Later in the day, you can take some time out to watch this exquisite natural limestone rock formation.
Zekreet Beach
Call it a day with a quiet walk around the Zekreet beach which will offer you a beautiful view of the Western horizon.
Featured Article:10 Best Beaches in Dubai: Travel Guide To Plan Your Tropical Holiday
DAY 5
From the Western flank gradually circle back towards Doha via the North. On the 5th day, get ready to be enraptured by the beauty of Northern Qatar.
Al- Zubarah Fort
The most prized treasure in this part of the country is definitely Al Zubarah Town ruins. These forts of Qatar are a marvel that every travel enthusiast must have on their bucket list. Like many of Qatar's historic ruins, the exact origins of this UNESCO World Heritage Site are not well known. It has been rebuilt over several occasions as a coast guard and military post in the past and depicts Qatar's interesting architecture.
Opening Time: Monday to Sunday – 7:30 AM – 5: 00 PM
Day 6
Prepare to make your way back to the capital city of Doha. But make sure to make the most of your return journey. Taken the route from Al Ghashamiya to be greeted by beautiful beaches and scenic spots. Here are some that stand out
Al Thakira Mangroves Forest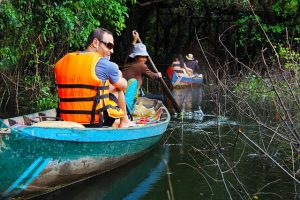 A hideaway from the hustle and bustle of the city, this natural landscape of Qatar will rejuvenate you sure. Here are some activities that you can enjoy on your visit:
Boating and Kayaking in the serene waters
Spotting flamingoes and other birds
Admiring nature and being at peace
A night of camping and barbeque
Now that sounds like a holiday you wouldn't want to miss.
Day 7
It's almost time to head back home, so plan these last few days of your vacation to have maximum fun. Here are some of the best tourist spots to watch out for on your way Southward from Al Thakira.
Al Khor Park & Tower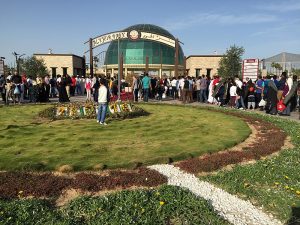 A popular destination for holiday-makers, this is a great spot for a quick stop before heading to Doha. You can enjoy the gorgeous manicured landscape at the park and enjoy some delicious food. There are many prominent cafes and eateries that you can choose from.
Angry Birds World Qatar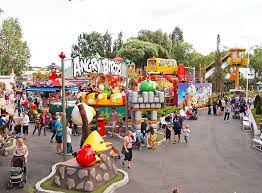 Just before you enter the city, you'll come across this unique and thrilling theme park. It doesn't matter if you're traveling with kids or alone. The Angry Bird Amusement Park in Qatar will be a welcome change from all the traveling. You can enjoy arcade games and rides here.
Mathaf Museum of Modern Art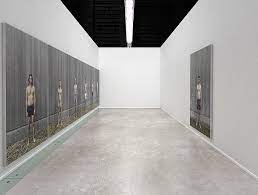 After all the thrill, enjoy a quiet evening amidst the most thought-provoking art pieces. This Museum of contemporary art features the works of artists from all over the Arab region.
Opening Time: 9: AM -7:: 00 PM
Friday: 1:30 pm – 7:00 pm
DAY 8
On the 8th day, we suggest that you target the areas which are a bit further away from the city center. Here are our top picks for this day.
Musfur Sinkhole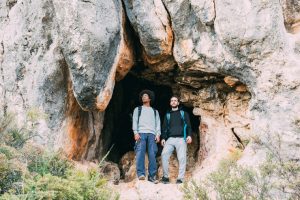 This magnificent natural sinkhole lies around 40 km away from Doha towards the West. It will only take you a short drive to-and-from the city. But it'll surely be a worthwhile one. The cave-like formation is an old historical site. The unique landscape of Qatar's sinkhole formation will surely form a great backdrop for your photographs.
Khor al Udaid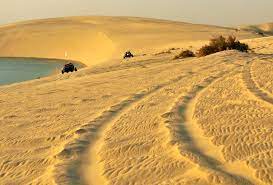 This secluded beach around 78 km South of Doha is a secret only hard-core travel enthusiasts would know. This inland enclosure wraps around the Arabian Sea and provides the most spectacular views of sand dunes.
Day 9
Now that you're back in Doha, you can explore the more well-known tourist spots around.You can keep the heart of Doha for your penultimate day in the city. Take this day to tick off the majority of the tourist attractions around the city. Here are some that you cannot miss:
Katara Cultural Village and Beach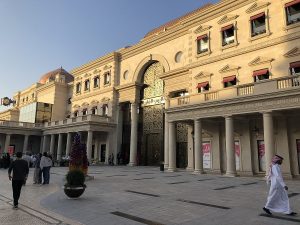 Explore this architectural beauty in the form of an amphitheater. Walk around the museum and understand the Qatari culture. Shop for souvenirs and munch on some lip-smacking Middle Eastern cuisine at the Katara beach.
The Force of Nature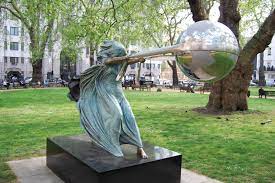 Get ready to be blown away by this marvelous statue installation just next to the reputed Katara Multi-purpose hall.
Falcon Souq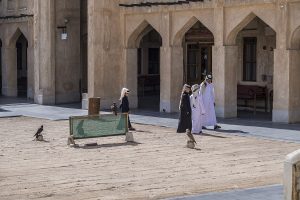 The Falcon Souq is a must-visit marketplace in Qatar. From shopping for local delights to petting falcons on your arms, you will get a truly Arabian experience at this location.
 Day 10 Departure
Now, it's almost time to head home. Surely goodbyes are hard. But as they say, all good things must come to an end. For your last day, pick tourist spots in Qatar that are close to the airport. Here are some well-known sites.
The Golden Thumb
Located at a 3 minutes walking distance from Souq Waqif, this is a unique display in the Doha city center. It pops up from the ground like a real golden thumb. Now, that's quite a sight to behold and click pictures at.
The Pearl Monument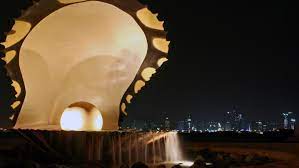 This beautiful sculpture is shaped like an oyster. It offers a spectacular view to visitors, especially during the night when it lights up to reveal a perfect shiny pearl. It will make your last day in Qatar unforgettable.
Customize Your Qatar Travel Plan
We have tried to create an itinerary that is seamless and enjoyable. Each day's circuit has been designed for you to ensure that you make the most out of your experience without getting too tired. You can always move the days around and plan your Qatar trip in the way that is most suitable for you. Safe travels!
Travel and sho smartly with AliExpress promo codes.