The pandemic has given an all new meaning to festive gatherings and religious observances. The holy month of Ramadan is here amidst this aftermath of Covid-19. Despite the difficult circumstances we faced in 2020, there's something beautiful about celebrations like Eid and Ramadan. Food, family, and fun are what festivities are all about. So, if you're a little hesitant about eating in Dubai during Ramadan, here's all you need to know.
What You Must Know About Eating in Dubai during Ramadan
Ramadan is the ninth holy month of the Islamic calendar and this is a sacred observance for Muslims all over the World. It is regarded as one of the five pillars of Islam. Until 2020, Smoking, Eating, Drinking (even water) were prohibited in public during fasting hours. So many restaurants would close down during this time. However, with a new rule that has been circulating as per the Department for Economic Development, Restaurants in Dubai will witness a fresh air of change when it comes to iftar dinner during the month of Ramadan 2021.
Here's what will be different about eating in Dubai during Ramadan: 
If you're going out for a

, you'll witness a more free flowing dining space, as restaurants will lift off screens and curtains previously dividing non-fasting areas

Restaurants in

no longer require a permit to serve their

during fasting hours. So, your choices for the best

at

may increase as more places remain open.
Where to Eat in Dubai During Ramadan?
Now that you've got a gist of what's in store at the restaurants of Dubai during the month of Ramadan, here are the ones that you can visit for a good iftar menu and ramadan deals:
1. Mythos Kouzina and Grill Restaurant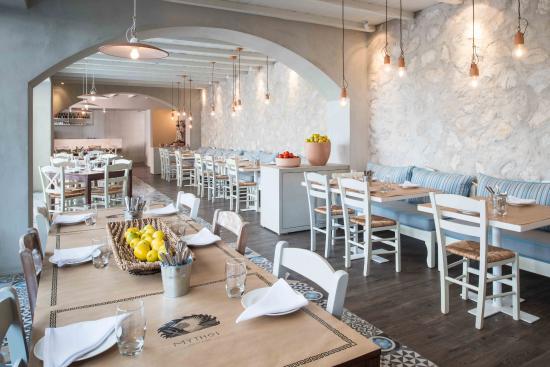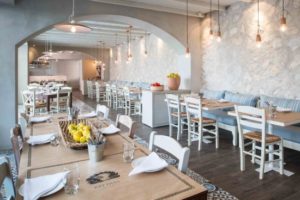 This Greek-style restaurant in Dubai stays open for Ramadan during its usual hours, i.e 12:30 p.m till 5 for lunch and 7 p.m till 12:30 a.m. for dinner. You can enjoy delicacies off their regular mixed grill menu such as tzatziki and grilled lamb chops.
2. Nola Eatery and Social House Restaurant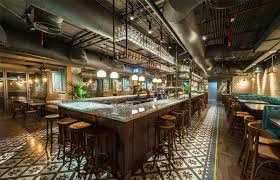 Located at Jumeirah in Dubai city, Nola restaurant typically remains open throughout the day. If you're looking for variety of cuisine to try in Dubai, this restaurant offers the best of Southern American Classics. From fried chicken to cajun chicken and creole, you can enjoy a hearty meal time at Nola.
3. G's Bakery and Cafe Restaurant


G's is your Go-to Restaurant, if you're a fan of sandwiches, cookies, hot chocolate, and a plethora of baked food items. The restaurant remains open in Ramadan for food delivery in Dubai as well as dine-in from 7: 00 AM to 9: 00 PM.
4. Rolling Pin Restaurant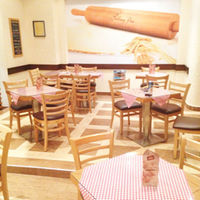 One of the best restaurants in JLT, Dubai. you'll be pleased by their signature dishes such as sausages and hash browns. This is another bakery known for their great coffee and tea as well as the delicious dessert, all served for a very reasonable price. They are open from 9:00 am to 10:00 pm.
5. Vietnamese Foodie restaurant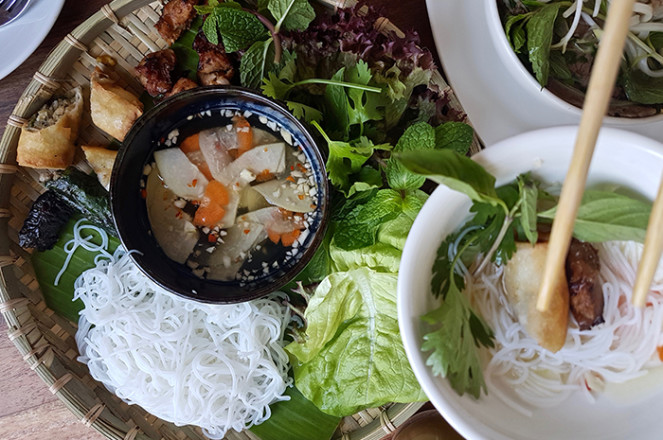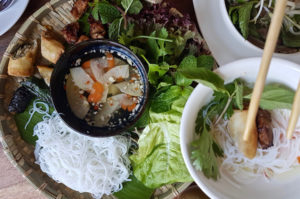 The Asian food culture is the trendiest addition to Dubai's dining experience. So, If you're craving a difference in your ramadan deal for food, the Asian cuisine such as Chinese food or beef rendang from Singapore are definitely great options. At Vietnamese Foodie Restaurant Dubai, you can also enjoy fresh and authentic dishes from south Vietnam.
6. Couqley Restaurant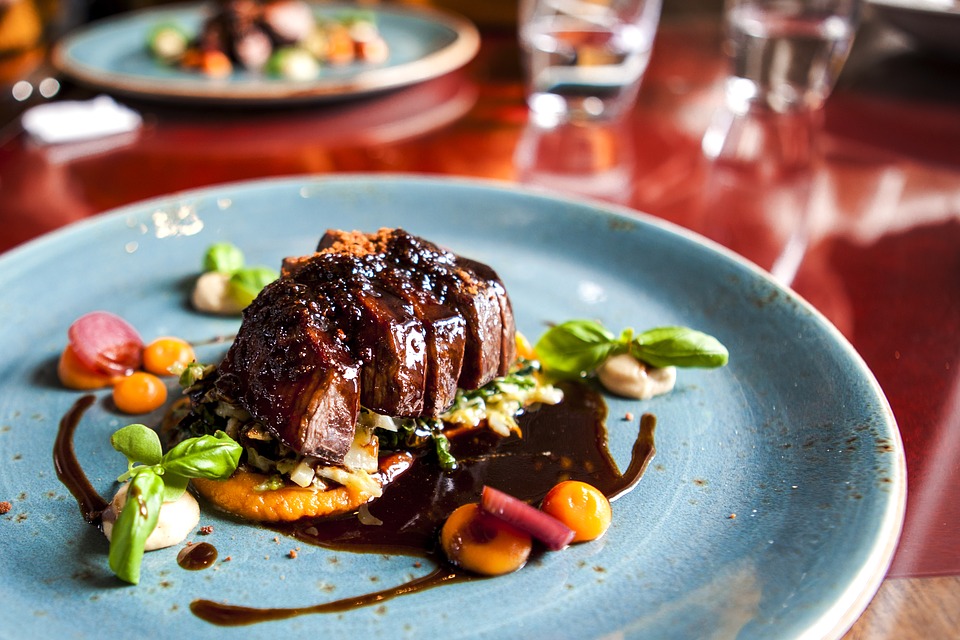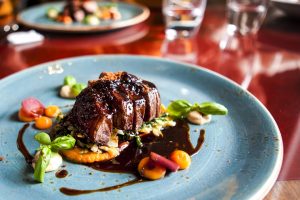 Couqley restaurant in Dubai offers traditional bistro-style French menu and will be open during the day for Ramadan. In addition to that, it will also be serving a specialized iftar menu. The daily opening hours are from 12 p.m to 1 a.m.
7. Le Petit Belge Restaurant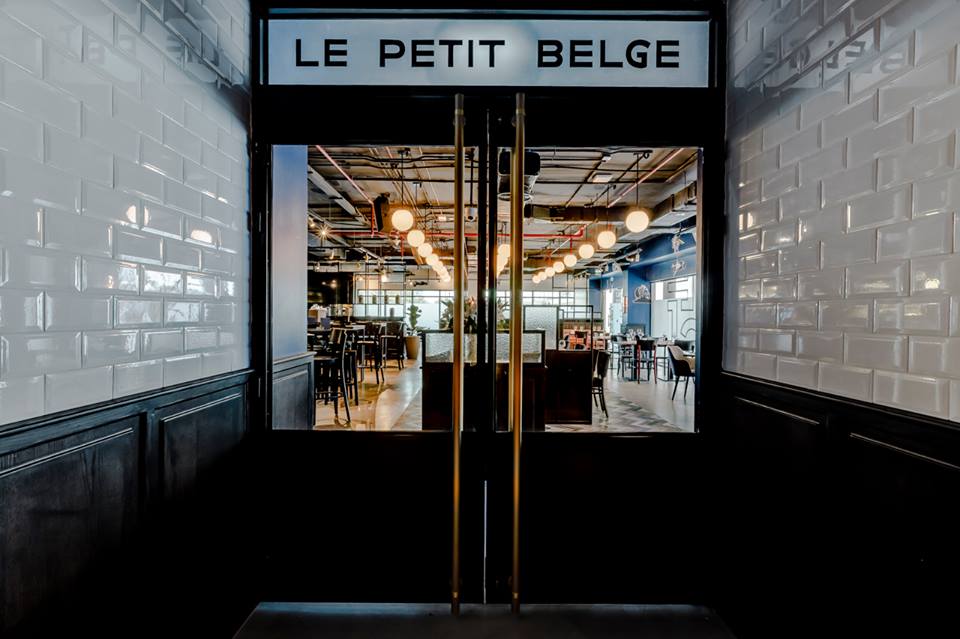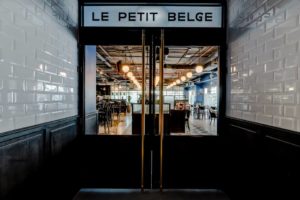 If you're a fan of Belgian cuisine , you might just get lucky when you're eating out in Dubai! With classic modern interiors and a modern yet friendly atmosphere, this place caters to giving you the best Belgian food in town . It will be open during the day and serve lunch during Ramadan . Its opening hours are from 2:00 p.m to 2:00 a.m.
8. Ostro Restaurant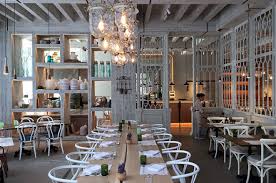 You could enjoy the flavors of rich blended Mediterranean food either on the terrace or indoors at Ostro which is open daily from 11:00 a.m to 6:00 p.m. If you're a fan of cold mezze and traditional dishes form the Mediterranean, you will surely enjoy eat here in Dubai UAE.
9. Black Tap Restaurant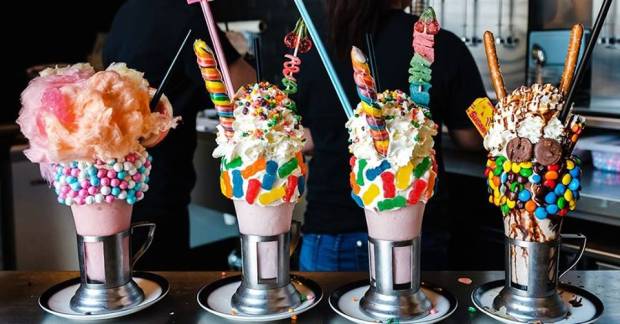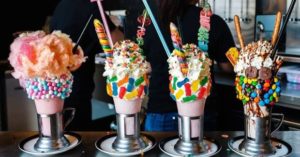 A popular burger joint and a favorite among many, this place is known to dish out the most scrumptious burgers, fries, and shakes in Dubai city. Its opening hours are from 11:00 a.m to 12:30 a.m. Be sure to check out options for food delivery in Dubai to make the most out of your eating experience.
10. Pret to Go Restaurant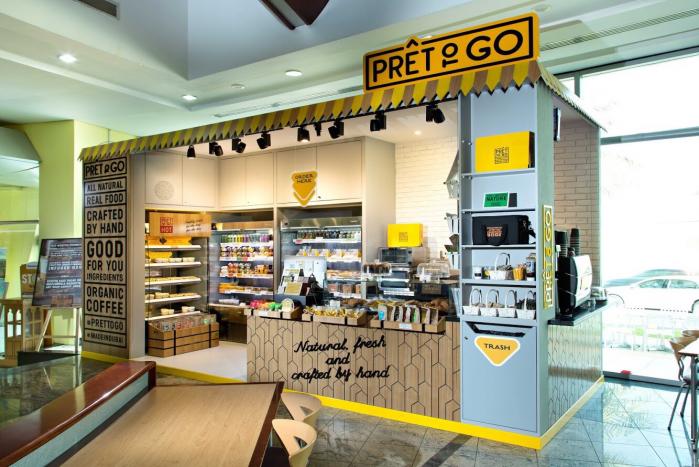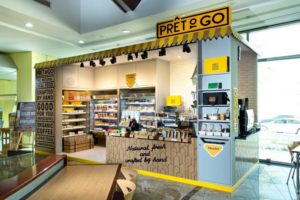 If you're looking for a meal that is healthy plus delicious, this is a pretty great place to stop and grab a bite. All these branches will be open throughout Ramadan , except the one in Emaar Square.
Frequently Asked Questions on Eating in Dubai during Ramadan
The UAE is a country full of customs and strict traditions, so if you're a tourist in Dubai during Ramadan, you might still be wondering about many questions. Read on to clear your doubts with this FAQ section for eating in Dubai during Ramadan.
Avoid the hassle of standing in queues by booking your tickets from TicketsToDo.com. Apply the promo codes and coupon codes to avail of special discounts on the tickets from VoucherCodesUAE. 
Keep in touch with us on [email protected] and follow us on our Social Media channels to share your experience.