Dubai has been a top spot for tourists for several reasons. It can also rightly be called a very ambitious city, given its hub for thriving business. The city definitely has a start-up mentality and its potential has no bounds. Besides the 5 star hotels and the super fancy malls, the city definitely has a lot more to offer. Something new is always happening with regard to the food scene, and given the number of foreign ex-pats in the city, its cultural diversity is definitely hard to match. Dubai might be a contradiction in many ways, but one thing is for sure: you can't really hate the city.
Loads of Britons, especially, head to Dubai every year. Different countries have different rules, in terms of packing and the way you present yourself in general. Holidaymakers and business trippers should do some research before they head to the UAE. In this article, I've compiled some things that you should definitely keep in mind.
Learn Dubai travel rules
No Electronic Cigarettes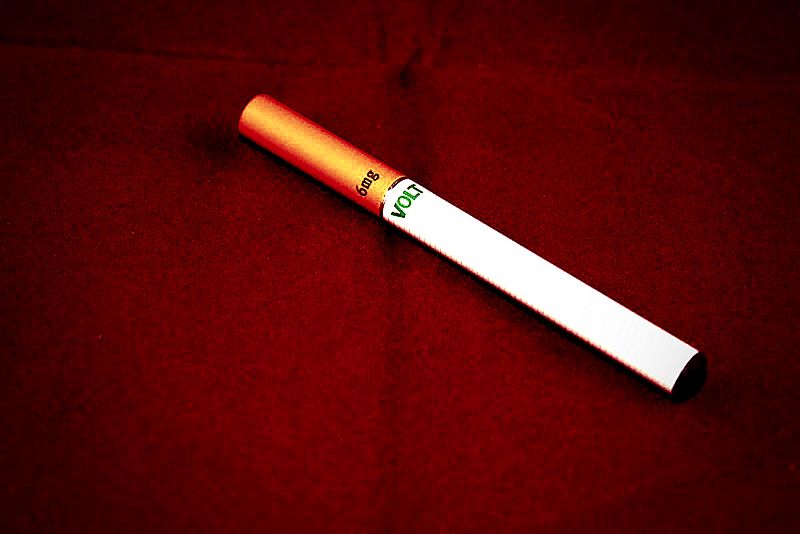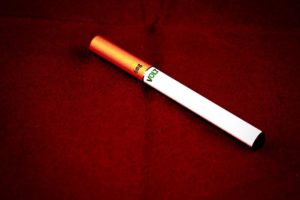 While this is relatively common throughout the world and is used by numerous people, E-cigarettes are banned in UAE. To avoid getting into trouble at the Dubai side of the airport, it is advised that you leave these back at home. Else you're at risk of confiscation at the border. The rules and regulations are particularly strict, so make sure you adhere unless you want to face the harsh consequences.
Dress appropriately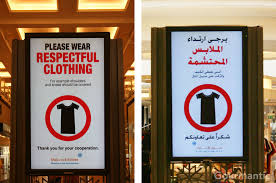 This comes as no surprise; given Dubai is a Muslim city. Women should make note of this; you'll are advised to dress very modestly when you'll head out and make sure your arms and legs are covered. You will repeatedly find several malls broadcasting these announcements, constantly reminding people to keep dress code in mind. Swimwear is permitted only at pools and hotels. Topless sunbathing is forbidden.
No PDA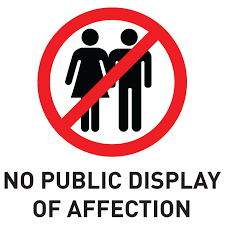 Any form of PDA, whether it's holding hands or a kiss, should be avoided at all costs. It is considered to be "inappropriate behavior" according to guidelines published by the government. There have been instances of foreigners being jailed for kissing in public after locals lodged complaints.
Don't eat in public during Ramadan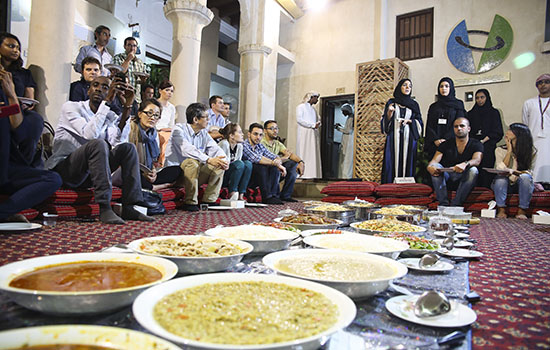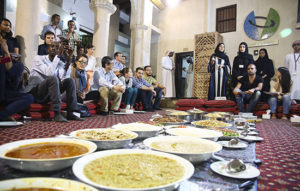 Irrespective of whether you're Muslim or not, eating in public during the holy month of Ramadan is completely forbidden. In the past, a foreign couple was caught slurping juice at a petrol station. While many find this ridiculous, it is a matter of tradition and should be respected.  However, these rules are generally quite lenient at hotels; with the staff screening the restaurants so that you can eat in peace and not upset people around. Check also the list of restaurants where you can eat during Ramadan.
Don't just reveal your sexual orientation to anyone
Dubai might be the Las Vegas of the Middle East but it is certainly not easy to be gay here, considering homosexuality is illegal throughout UAE. It's not like the authorities are inclined towards searching for gay couples or tourists to arrest, but any form of affection with the same sex can prove to be dangerous. Be careful who you hang out with be careful with what you post online right before your trip.
This, of course, should not prevent you from venturing into the UAE. You can explore to your heart's content with a little caution, of course.
If you are planning to travel anytime soon, you avoid the hassle of standing in queues by booking your tickets from TicketsToDo.com. Apply the promo codes and coupon codes to avail of special discounts on the tickets from VoucherCodesUAE. 
Keep in touch with us on [email protected] and follow us on our Social Media channels to share your experience.