With a 6-month-long schedule, the World's greatest show is set to give you more than enough reasons to visit Expo 2020 Dubai! A trip to World Expo 2020 Dubai will be an adventure of a lifetime. Why not see the world's most advanced technology on display? You can also experience some of the best games, entertainment, and cuisine that have been created.
We'll keep you updated with everything from the latest news about attractions and hotels opening their doors to what events are taking place at the venue. We'll also show you how easy it is for you to get your hands on tickets with TicketToDo so don't worry if you missed out in October, 5 months left and 100 reasons to visit Expo 2020 Dubai.
Want reasons to visit Expo 2020 Dubai? We are giving you 100!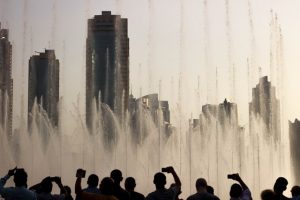 1. Expo 2020 is giving you the opportunity to visit Dubai
This year's World Expo 2020 is not just giving you an opportunity for exploring something so magnificent of this scale but also giving you a chance to visit Dubai, the city of Gold. From extravagant theme parks to unbelievable skyscrapers Dubai has literally got it all. Check out the Dubai guide to learn more about Dubai.
2.
District 2020: a model global community for the future
After March 2022, the World Expo site will slowly transition into District 2020. This sustainable smart city will reuse at least 80% of the Expo infrastructure, including LEED Gold and Platinum-certified buildings.
3. Discover a new level of luxury
Elegant Luxury is about experiencing something that has never been showcased before. You can experience true luxury in the various industries only at Expo 2020. Expo brings together new ways and ideas to progress people into making a new world.
4. Emirates giving you a free day pass
If you are traveling in between the six-month-long Expo mega event, you will be eligible to receive a free Emirates Expo Day Pass. You get one for every flight ticket booked with the airline.
5. Contributing to the long tradition of showcasing craftsmanship since 1851
Henry Cole organized the first World Expo-The Great Exhibition in London in 1851. It was the first time when many nations were invited to participate and showcase their talent, craftsmanship, and exchange ideas. Essentially, this idea of getting diverse minds together was a huge success. Since then, each year a new country hosts the World Expo and is named after the capital of that country.
To be more precise an expo is a global-mega event where people from all corners of the world come together to celebrate culture, art, geography, technology, innovation, innovation. An emotional encounter you won't want to miss. Expo 2020 Dubai is the first World Expo to be held in the Middle East, Africa, and South Asia (MEASA) region, and the first to be hosted by an Arab nation.
Related Article: The World Expo: Dubai will still be at its best in the post-pandemic world
Events, festivities, and celebrations you should not miss!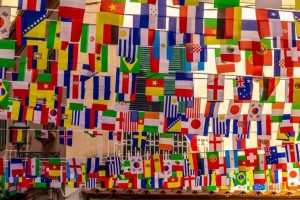 6. A very colorful "Colours of the World" Parade
Join the "Colours of the World" parade as the World expo welcomes all its participating countries with a vibrant and colorful moving celebration. Coupled with each participating nation celebrating its National Day with is highlighted in this beautiful and radiant parade.
7. Celebrate the Spooky season differently
Little shop of horrors, Phantom of the Opera, Beetlejuice, Thriller does all these legendary Halloween movies take you down memory lane? As a matter of fact, Expo 2020 is all geared up to give you chills this spooky season with its 60 minutes all singing, all dancing, all terrifyingly legendary, rock opera spectacular
8. Celebrate the 'festivals of lights' as Al Wasl Plaza lights up with festive vibes
Be a part as Al Wasl Plaza transforms itself into a hot-hub for international celebrations, with beautiful traditional décor and illuminating projection showcases throughout the site. Furthermore embrace the celebration with performances by Peter Cat, When Chai Met Toast, Shilpa Ananth, and Dhol Tasha.
9. Golden jubilee
This year's Dubai Expo 2020 celebrations coincide with the United Arab Emirates' biggest event- the UAE Golden Jubilee. Head over to Dubai to celebrate the UAE's extraordinary journey over the last 50 years, while also looking towards the next 50.
10. Global Best Practices Programme
The Global Best Practices Programme features showcase real solutions to the World's biggest problems that are under the five areas. The jury selected 25 projects from the 1125 submissions to Global Call of proposals. You will also hear about 20 Untold Stories from around the world.
11. Weekend Moroccan Popular Event
Music and dance are the heart of the culture and society of Morocco, performed at weddings, parties, and festivals throughout the country. As a visitor to Dubai Expo 2020, you can experience a captivating display of fascinating styles of Moroccan dance.
12. National Day Celebrations
Whether you're catching a vibrant live performance or trying delicious cuisine for the first time, National Day celebrations at Expo 2020 Dubai will offer opportunities to immerse yourself in cultures from every corner of the planet. Each of the 192 participating countries will take to the iconic Al Wasl Plaza for their National Day.
13. International Days and Celebrations
Get to see global key events and activities on International Days at Expo 2020. Discuss important issues and get inspired to become an active participant and to take personal responsibility for collective impact. There are 14 International Days to be commemorated at the Expo.
Related article: World Expo 2020 Dubai: 10 themed weeks to keep you entertained
Music, art, and entertainment to make you sway
14. Join the Late-night jams @ Expo
The show of World Expo 2020 is the alluring music and vibe that you can only experience by being in the moment. The exciting line-ups of diverse artists to beats from around the globe- Late nights @Expo will set you in a groove like never before.
15. A rich and diverse festival awaits you at Expo Beats
Who doesn't like festivals? Why not take the Music and dance festivals up a notch with Expo Beats where you get to indulge on a journey around the world through music, dance, and culture. From the 'Island Beats' of Hawaii, Philippines, and the Caribbean to the rhythms of 'Tribal beats' it's an ecstatic wonderland you wouldn't want to miss!
16. See art through Public Art Programme
Embrace the view of the world through the artworks from the Public Art Programme that are interwoven into the urban fabric of the Expo 2020 site. The 11 commissioned public artworks create a journey of ideas, aesthetics, and concepts. The Public Art Programme is inspired by the famous Arab mathematician, astronomer, and physicist Ibn al Haytham's Book of Optics (c.11th century).
17. Meet your favorite A-list celebrities
Get a chance to meet your favorite celebrities at Expo 2020 from AR Rahman, Chris Hemsworth, Lionel Messi, Mariah Carey, Stray Kids, will.i.am, and more! Whether they are event organizers, pavilion representatives, or simply there to perform don't miss the exclusive chance to meet the Stars.
18. An all-women ensemble curated by Oscar-winning Indian Composer A R Rahman
Firdaus Orchestra consisting of women from 23 nationalities is set to perform at Expo 2020 Dubai. The orchestra led by the conductor Yasmina Sabbah under the mentorship of the Academy Award and Oscar winner, A R Rahman, will give you the unique blend of art and culture from around the world.
19. The Al Wasl Opera sets a major cultural milestone for being the first Emirati Opera
Expo 2020 Dubai is here to reflect the dynamic, diverse and tolerant nature of contemporary UAE and the deep-rooted culture and heritage with its first in a lifetime Emirati opera. The Al Wasl Opera is produced in collaboration with Welsh National Opera bringing Emirati and global talent of more than 100 musicians and artists and a production team of 70 professionals to the spotlight.
20. Explore traditional Emirati crafts named Menasa (platform in Arabic) – Emirati Design Platform
Menasa – Emirati Design Platform is a core element of Expo 2020's arts and culture program. Visitors will get a chance to explore and learn about Emirati crafts and a centuries-old tradition. The platform will also exhibit the works of 24 designers and organizations from the UAE, under the title designer of the Week.
Moreover, the platform is to showcase design collaborations between more than 40 local and international artisans and designers under the title of Craft Stories.
Related Article: Dubai World Expo 2020: here's a closer look at your mascots
Pavilions that are worth more than just a quick look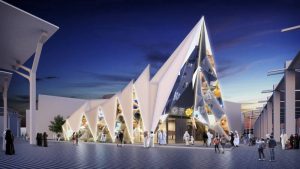 21. Each country with their own dedicated pavilion
For the first time in the history of the World Expo, each participating country has its own dedicated pavilion. That means you get to hope on1 92 pavilions! The pavilions are located in the three districts according to the theme they have chosen.
22. Take a look at the Sustainability Pavilion
Terra- The Sustainability Pavilion is a visual masterpiece designed by the UK- based Grimshaw Architect. The pavilion generates its own energy and water, featuring a 130-meter wide canopy and 18 Energy trees. The Energy Trees meets the world's highest green building ratings with state-of-the-art solar panels.
23. One of a kind Women's Pavilion
One of the main reasons to visit Expo 2020 Dubai: they made history. The world fair features a never seen before pavilion dedicated only to women! EXpo celebrates the women from 60 nationalities who make 52% of their whole team.
Expo 2020 Dubai's Women's Pavilion demonstrates the women's contribution in the world, highlighting the importance of equal rights and participation of women in every field for World Peace.
24. Chile's Pavilion: Super Technology
Chile is showcasing an interesting development: antimicrobial nano-copper technology. When the copper is mixed into clothes or into paint – it turns the surface an unarguable home for a virus.
25. Russia's biggest party on the Pavilion
Get to experience a party that Russia is throwing across Dubai. The participant country is bringing you ballet, folk dance, a sophisticated gala dinner, and several music festivals throughout the six months of its participation at Expo 2020 Dubai.
26. Explore the future of air travel with the Emirates Pavilion
Emirates is the largest airline and one of two flag carriers of the United Arab Emirates. Experience the future of commercial aviation in UAE's centennial year 2071, visit the Emirates Pavilion at the Opportunity district and immerse yourself in a futuristic onboard experience.
27. Mobility Pavilion: The beating heart of Expo 2020
The world's largest 360-degree projection surface is featured on the Mobility Pavilion. Not just that, the Mobility pavilion staying true to its theme carries more than 160 people at a time, being the world's largest passenger lift. Also, don't miss a chance to get the birds-eye view from the rotating observation tower- The Garden in the Sky.
28. Partner Pavilions: Showcasing future through innovation
Expo partners Pavilions: Emirates, DEWA, ENOC, and DP World Pavilions are a wonder to marvel at. Showcasing their contribution to themes of Sustainability, Mobility, and Opportunity.
29. Experience cutting-edge virtual reality at Oman Pavilion
The Oman Pavilion had over 100,000 visitors at Expo 2020 Dubai. The reason? The futuristic and mystical zone showcases how frankincense Oman advancements in Transportation, Sustainability, Manufacturing, knowledge, and exploration.
30. Try Cuba's World-Famous Mixed Drinks
Cuba is known for lots of things. Get to try a certainly mixed drink that has made its way onto bar menus across the globe. You can head to the Cuban Pavilion at Expo 2020 to try a faux mixed drink version of the sweet, minty beverage while you learn about the history of the sugar cane capital of the world through a collaborative game.
Once you're refreshed and well-versed in Cuban history, you'll also get to learn to dance the nation's iconic cha-cha-cha in an enlivening true South American experience. Consider it a holiday without the air miles.
31. Moroccan Pavilion: Unresolved Rubik's Cube
The Moroccan pavilion resembles an unresolved Rubik's mirror, showing the relevance of its traditional design and techniques to modern architecture. The ground facade consists of 22 stacked rectangular volumes and 14 exhibition spaces. This structure is arranged around the inner courtyard and is connected by a continuous "inner street". The street is an essential spatial element in Moroccan architecture. It looks like something out of the history book, and the Pavilion will take you back to the old days
32. Lays and Pepsi make the Plus Pavilion
Potato chip brand Lay's has teamed up with Pepsi to bring The Plus pavilion to Expo 2020. Being surrounded by the tasty snack, you can learn all about the history of the humble potato chip, and its journey from the farmer's hand to crunchy crisps in a bag. Also, get to know the recycling possibilities that each bag brings.
33. Finland Pavilion: Witness an Arabic Tent Made of Snow
The Finland Pavilion in homage to the host nation, the Finns have delivered a magnificently cool design. An Arabic tent made of snow! The sweeping, drape-like exterior resembles a curtain opening, which is pretty apt to the curtain-raising on this epic world event.
34. Have a taste of the magnificent Florence of Italy in Dubai
Visit the capital of exquisite and painstakingly designed Florence of Italy and get drenched in the European delights at the Emirates in the Italian Pavilion.
35. Indulge Yourself amongst the Misty Alps: Swiss Pavilion
You can escape from the heat and humidity by a quick escape to the Alps. In the Swiss Pavilion, you can walk through a cloud of mist, like you're walking in the Alps. A hill is built with recycled stone with high-tech audio and visual effects, and it reproduces the panorama from the top of the hill.
36. Belgium Pavilion: Take A Tour of the Green Arch
The 'Green Arch' Belgium pavilion explores the options to build ecological, inclusive, and solitary cities. It is designed by Vincent Callebaut and Assar architects. The balconies are filled with more than 2,500 plants, shrubs, and trees. There are many unique, sustainable technologies used and showcased in the Belgium Pavilion. The Green Arch indeed, is an architectural marvel.
37. JAMAICA Pavilion: STREET-STYLE PARTY
You will come face to face with some of the nation's greatest sportspeople as you learn their stories and revel in the country's rich art and history. But it's not just in the arena where the Caribbean island has struck gold. Tune into the likes of Bob Marley and celebrate the nation's inimitable rhythm inside the music studio.
38. India Pavilion at EXPO 2020
One of the largest pavilions at the Expo has been designed to showcase the nation's 75th anniversary of Independence. The facade of the pavilion consists of 600 colorful kinetic-capable blocks to present the theme 'India on the Move'. The logo, a Chakra (Wheel), in the tricolor, reflects the theme elegantly.
India's massive 4-floor pavilion promises to captivate one and all with a brilliant combination of Ayurveda, Yoga, Space program, and its fast-growing $2.5 trillion economies. Apart from showcasing opportunities in India in various fields, there will also be star-studded nights, cultural festivals and stalls where visitors can sample and experience Indian cuisine.
39.
Czech Republic Pavilion:
Watch a desert turn into an Oasis
Have you ever walked under a cloud of fiberglass pipe? If not then here is the opportunity at Expo 20 in none other than the Czech Republic Pavilion. It also uses the innovative SAWER System that harnesses solar energy to produce water out of air.
40.
Malaysian Pavilion:
Wander across the Net Carbon Zero Building
Inspired by the rainforest of Malaysia the Malaysian Pavilion has replicated a similar technology in its materials, construction, and operation. Moreover, it also introduces sustainable agriculture and low-carbon cities.
41.
Canadian Pavilion:
Witness an immersive 360-degree theatre
Inspired by the Mashrabiya Traditional Arabic Architectural elements and representing Canadian Forest Landscape, experience the wooden geometric lattice. Canadian Pavilion has it all!
42.
Chinese Pavilion:
Watch the digital light show at night inspired by a traditional lantern
The Chinese Pavilion showcases its Ancient Chinese innovative architecture like a wall that is inspired by movable type printing technology. It turns into a digital light show at night and will have you mesmerized.
43.
Have a fine sight at birds migrating over Poland
The open and tree-like structure that embodies mobility through innovative designs is set as the center of focus in the Polish Pavilion. Built from natural materials it sets a perfect example of maintaining the harmony between nature and technology.
44.
Learn how a green design minimizes carbon emission
The Azerbaijan Pavilion sets the tone for the sustainability sub-theme of Expo by the rainwater harvesting technology using sunlight and illumination power. Be a part of this benevolent project
45. Spanish Pavilion:
Witness the uniquely shaped Architecture that controls the climate naturally
The Spanish Pavilion is all set to take the sub-themes of Expo 2020 to a next level by building its structure and body with all reusable and responsible materials.It provides an eco-friendly climate control mechanism that cools down the air flowing around the conical shapes owing to its peculiar architecture.
46. Filipino Pavilion:
Immerse yourself into the free-flowing ambiance of Bangkota
A natural and organic coral reef also known as Bangkota is replicated at the Filipino Pavilion that exudes its culture of openness, meaningful encounter, and connectivity. It is an extremely peaceful and soothing place to be in.
47.
An opportunity to explore the Falcon in Flight
Last but definitely not least, how can one miss out on the Pavilion of the main venue of our Expo 20? Shaped like the Falcon in Flight, the UAE Pavilion offers multi-variegated services and marvels. To name a few they are, exhibitions proudly showcasing Emirati culture and achievements, Four Storeys building of total 15,000 sq km, a dedicated hospitality space on the top floor, and so forth.
Related Articles: World Expo 2020: Ranking the top 10 pavilions from countries to organizations
Architecture marvel and significant stops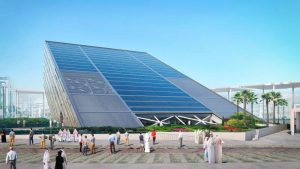 48. A spectacular 360° canvas: Al Wasl Dome
The highlight of the show is definitely the world's largest unsupported dome form- Al Wasl Plaza. The dome is no doubt an architectural wonder and the heart of Expo 2020. Fun facts: It encloses a space of 724,000 cubic meters — the volume of almost 300 Olympic-size swimming pools — and stands taller than the Leaning Tower of Pisa. A for Architecture!
49. The Expo 2020 Water Feature
The Expo 2020 Water Feature is docked between the Al Wasl Plaza and Jubilee Park is quite a showstopper. The special feature of this attraction is that it combines the elements of water, earth, and fire. This Reverse Waterfall has a giant sheet of water tumbling down 13-meter-high vertical walls.
50. Garden in the Sky at Expo 2020 gives an ultimate view above the ground
Soaring 55 metres above the ground, the Garden in the Sky is an observation tower and "flying park" in one. Providing a full 360° view of the wonder-filled 4.38 sqm Expo 2020 Dubai site. Located in Jubilee Park the 'flying park' is planted with 10 PeltophorumInerme trees.
51. Dubai Exhibition Center
An ideal venue to host events, exhibitions, and conferences! Located just 300m from the heart of the expo 2020 site, the Dubai Exhibition center is 45000 square meters of dedicated event space. You can book it for weddings, dinners, conferences, anything you want!
52. District dedicated to Sub-themes
The theme of "Sustainability, Mobility, Opportunity" has dedicated districts highlighting each pavilion. Each district carries its own significance with pavilions with the same theme.
Sustainability District: 'what countries are doing to champion sustainability, and experience how the human race can enjoy living in harmony with nature in a high-tech future".
Mobility District: 'connections to drive the world forward, breaking down the divide between the physical and digital worlds'.
Opportunity District: 'how our lives and actions are interconnected".
53. Witness the wonders of Deira Island
The Deira Island is spread up to 15.3 square km at the waterfront city, focusing on four islands. Deira is providing a way for serviced apartments, new hotels, mixed-use buildings, and marinas. The project is an attraction for tourists because it will comprise an Arabic souk-style night market, a massive shopping mall, and an amphitheater that can accommodate 30,000 people.
54. Get to see the marvelous Aladdin City
This city is based on the story of Aladdin and will have magic lamp-shaped structures around the city. The complete theme of the city is based on Aladdin and Sinbad. Its name itself will send you to the magical world of fairytales. This three-tower project has offices and hotels with a parking space of over 900 cars. It is located close to the Burj Khalifa and is directed to be a global historical pride for generations to come.
55. Explore Museum of the Future
Museum of the Future is nestled next to the Emirates tower and focuses on future technological innovations. This museum complex hosts mesmerizing theatre and expositions. Visitors will be taken on a journey beyond imagination. The museum has been set up on five years of immersive exhibitions that were set up for the World Government Summit held every year in Dubai.
56. The Jewel of Creek Project
The Jewel of Creek includes 19-story apartment buildings, a huge waterfront complex, and three office towers. It has a recreation center, two luxury hotels, a convention center, a ballroom, a marina, and open spaces for restaurants and shops. This project is nestled amid Al Maktoum Bridge, Baniyas Road. The Floating Bridge will be spread over an area of 123, 955 square meters. This epic wonder could be the best reason for you to visit Expo 2020.
57. Witness the beauty of the Dubai Frame
Dubai Frame is also one of the best reasons to explore Expo 2020. This 150.24 meters big and 95.53-meter broad frame's honeycomb patterns complement the Dubai Expo 2020. The Frame was designed not as a building but to frame the beauty of Dubai's past, present, and future architectural designs in the world's largest frame.
The Dubai Frame is designed in such a manner that from one side you can see Dubai's modern iconic landmarks on the other hand you can see older parts of Dubai.
58. World-famous David Sculpture
Never had the chance to see Michelangelo's world-famous David sculpture? The Italy Pavilion houses a 3D-printed, five-meter-tall version of the statue. You can thank digital scanning, lasers, and one of the world's largest 3D printers for that 21st-century miracle.
59. The Maji Bucket Display
Witness the projects that are changing the world. Innovations such as the Maji Bucket, which has saved thousands of lives for its easy delivery of water for hygienic hand washing during COVID times will be on display.
Related Article: World Expo 2020 Dubai: 10 themed weeks to keep you entertained
Taste from around the world for your taste buds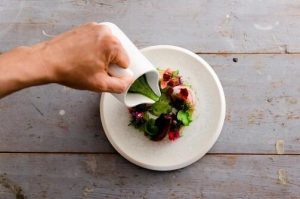 60. Future of Food: Epochal Banquet
Explore an explicit culinary adventure with Epochal Banquet inspired by space, microbiology, artificial intelligence, and hyper-intelligence all adding up to a future of food. Located in the Sustainability District, the London-based creative studio Bompas & Parr brings you the food of 2321. Have a taste of glow-in-the-dark, ultra-rare ingredients, flavor-changing desserts, and more.
61. Have lunch with robots at Talabat kitchen
The sole focus of the World Expo 2020 is its futuristic approach to life and get the gist of the AI experience. From AIot robots escorting you throughout the Expo site to now a futuristic culinary experience showcasing more than 30 concepts in a state-of-the-art cloud kitchen with robots. Who knew robots cooking for us would be so soon!
62. Dining Experience: Never Been Seen Collection
If you are a foodie, there will never be more reasons to visit the expo than the Never Been Seen Collection from the best eateries! The few on the list are Adrift Burger Bar, Kutir, Baron, Kojaki, Cafe Milano, Bread Ahead Bakery & School.
63. Dining Experience: Bespoke Food Concepts
Bespoke food means the food is unique and made just for you. You will be ordering off the menu and your order can be customized, much like Subway or Starbucks. Have a taste at Alkebulan The African Dining Hall, Rising Flavours, Talabat Kitchen, and more.
64. Dining Experience: Local Gems
What can be better than tasting the authentic delicacies of the host city? The local gems feature eateries, cafes, and restaurants that are worth a try on your taste buds. Feras Hanoun Sweets, Al Farwania, Chicken Tikka Inn, and more
65. Dining Experience: International Dining
Grab the taste from around the world at Expo 2020. Experience international dining with world-class restaurants: La Patisserie, Fresh Topics, Domino's, The Irish Village, and more.
66. Farrago: The Expo Culinary Pod
Farrago brings culinary excellence from around the world to your plate. You can either sit at the bar or visit the dedicated Culinary Pod Experience, showcasing the best f the cuisines from the participating countries.
Related Article: Al Wasl Dome: An architectural masterpiece brought to you by the Dubai Expo 2020
Innovation and technology for a glimpse into the future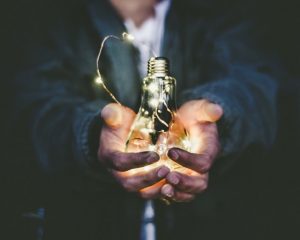 67. Interact with AIoT-powered robots at Expo 2020
Say hello to 2050 as the World Expo takes a great leap into innovation and technology. Bringing to you an extraordinary AI experience with these Terminus Group (a leader in technological innovation) robots. Furthermore, there are 150 robots across the Expo 2020 site to make your Expo trip fun, and totally unforgettable.
68. Pay homage to the greatest minds of our time: Stephen Hawking
British designer Es Devlin took technology, creativity, and innovation to a whole another level with the UK pavilion. Inspired by one of Stephen Hawking's final projects, 'Breakthrough Message, the UK pavilion displays a series of AI-generated poems during international events.
69. Be part of building a more inclusive and diverse world
How can we foster a greater common understanding to enable more tolerant and inclusive societies? Jam-packed with important days such as International Day for Tolerance, World Children's Day, International Day of Persons with Disabilities, International Human Rights Day, the Tolerance & Inclusivity week is a step to celebrating humanity with open minds and open perspectives.
70. Let's make a better future of education for our young ones
How do we harness and challenge our knowledge today to prepare for the future? The improvement of us as a society lies in the hands of our youth. With access to gender-inclusive education, new ways for people to secure funding for education at all levels, boosting children's eagerness to learn, a better and improved future awaits!
71. Digital World vs The Real World is colliding
How will we balance the impact of the expansion of our digital world with our physical reality? The advancement of technology has created 'new worlds' because of digital media that are forcing us to cut off with the real world. Additionally, the week is dedicated to discussing issues on sustainable tourism, travel, and connectivity.
72. Explore the mysteries of the universe
How do we safely and productively explore new frontiers? With so much advancement in space missions, Space Week has everyone across the world pumped and excited. From discussing the possibility of making c-Kepler1649 exoplanet Earth-like for future habitation to NASA presenting their "Stars the Among " film these 7days will reignite your love for space.
73. A glimpse of how we will be living in the cities of tomorrow
How do we live and grow in harmony with our planet? Starting the week with World Cities Day the Urban and Rural Development week kicks starts with focusing on reimagining cities to becoming more inclusive, resistant, and dynamic. Join forces as visionaries provide impressive solutions to build, live, and consume sustainably!
74. World Expo 2020 supports Business and entrepreneurship
Expo 2020 Dubai is your unique platform to attract global investments, forge agreements, and promote international cooperation. Start-ups to multinationals the catalyze collaboration creates explicit opportunities in trade and investment. What's more worth noticing is you can make connections with the right person while you're at Expo with its Business Matchmaking app!
75. Make the world your classroom with Education Programmes
Dubai Expo 2020 is providing students and teachers throughout the UAE a platform to connect and make the world your classroom. With its impeccable Expo School Programme and Expo University Programme students of all standards engage in a journey with meaningful educational experiences.
Protecting the planet and future generations through sustainability
76. A step to better manage climate change and protect biodiversity
How do we work together to better manage climate change and protect biodiversity? One of the big questions the Climate and biodiversity week will discuss. Join the conversation, with changemakers and visionaries on important issues of protecting vulnerable communities and ecosystems, halting climate change.
77. A conversation for a better tomorrow: World Majis
The World Majlis is a vibrant forum where diverse points of view are shared on important topics of our time. It aims to spark up a global conversation on topics of great significance just as sustainability, climate change, and more. Majlis is an Arabic word meaning council. Just as how Majlis are 'sitting places' where community members gather to discuss local events and issues, and the World Majlis at Expo 2020 is here to keep the traditions alive!
78. Fight Covid-19 with Expo's Global Best Practice Programme
Be a part of the change with the new projects joining Expo 2020 Dubai's Global Best Practice Programme, following a call for short- and long-term solutions to the challenges brought on by the effects of the COVID-19 pandemic.
They are SafeDistance, Lopos, Belgium, 'Mi Casa, Mi Cancha', Fútbol Más, Chile, reach52, reach52, Singapore, SitatByoot and Makes, SitatByoot, Jordan, Maji Bucket, Project Maji, UAE (Ghana).
79. Action to a better tomorrow: Programme for People and Planet
Wouldn't it be great to be a part of something that discusses meaningful action to address the world's most critical challenges and opportunities? The Programme for People and Planet is a platform open to change and new ways of making a brighter future. Join the 10 theme week program built around climate change, biodiversity loss, the digital divide, and ensuring equal access to education and healthcare.
80. Setting goals and raising the bar for the betterment of the entire ecosystem
A better world by 2030 is the goal that will be set in the World Expo 2020 Dubai Global Goals week as changemakers and visionaries come together suggesting important measures to a sustainable community. One of the predominant events taking place in Expo 2020 is the awareness of the Sustainable Development Goals (SDGs).
81. A healthier and happier perspective on life
How can we create a healthy, happy world? The key goal and purpose we all have as individuals is to find our true happiness and peace in our lives! Come together as the Health & Wellness week raises important questions on the most taboo topics and also gives a spotlight on all the amazing health care working fights against the pandemic.
82. A solution to the sustainable growth of food and future demands
How do we sustainably grow food to meet future demand? We have been fighting this battle for a very long time now due to the rapid increase in population and the exponential growth of demands. So how do we solve this? Without outsourcing whatever we have! Be a part of a visionary solution to this with innovative ideas and solutions.
83. Protecting the reason we are the blue planet
How will we protect our most precious resource today, for tomorrow? The precious elixir that sustains all life on earth and the reason we are the blue planet- water! Join the week's discussion as important measures are made for reversing our impact on the marine ecosystem to challenges in accessing water resources.
84. Sustainability at EXPO for future generations
Sustainability is one of the major themes and reasons to visit EXPO 2020. Aiming to provide a positive environmental impact on natural, regional, and global scale. With natural solutions such as generating clean energy, minimizing our carbon footprint, reducing waste, and much more.
85. What will happen after Expo 2020?
The Expo 2020 Dubai Site will transition into District 2020. With the collaboration of countries, organizations, and partners, this site will be converted into a smart city. The city will reuse 80% of the infrastructure and continue with the vision of the expo to connect, create, and innovate.
Related Article: Explore Dubai, not just the World Expo 2020
Champions around the world: Chess, Sports and more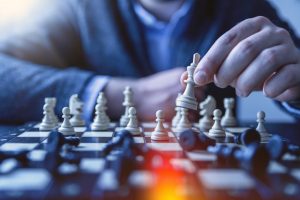 86. Sign up for the Expo 2020 Run for a marathon of a lifetime
This one's for the adrenaline junkies if you love fitness and a good run! The Expo 2020 Dubai Run is a marathon of a lifetime. All participants receive a free entry to EXPO 2020 for the run day, a custom-made race t-shirt, medal, and goody bag as well as chip timing and a downloadable certificate. So what's stopping, save the date 19th November and choose to do a 3km, 5km, or 10km marathon!
87. Watch Magnus Carlsen of Norway defends his World Chess Champion title
The upcoming World Championship was postponed from 2020 to 2021 due to the COVID-19 pandemic. In the light of all the celebrations, World Expo Dubai will be hosting the FIDE World Chess Championship where current reigning world champion Magnus Carlsen and challenger Ian Nepomniachtchi will go neck and neck to claim the 2021 World Champion title!
88. Celebrate the IPL and ICC Men's T20 Cricket World Cup
Join in the celebration of the IPL and ICC Men's T20 Cricket World Cup at Expo 2020. The Rajasthan Royals will be orchestrating most of the fun with meet-and-greet sessions featuring current players and coaches. Join legend of the game Kumar Sangakkara in his batting masterclasses and train like a royal!
89. World's First Space Chess Showcase
The first chess set that went up into space will land at Expo 2020 Dubai. When the cosmonauts of spacecraft Soyuz 3 and Soyuz 4 completed their missions, they did so in the company of a special chessboard for the first time in 1968 and 1969, respectively. Get lucky to see the first chess set that was sent to space only at Expo 2020!
90. Sports, Fitness and Wellbeing Hub:
Promotes physical activity as a way of life:
As 5,400 sqm is dedicated to sports, fitness, and wellbeing hub, the Dubai Expo 2020 wants its visitors and staff workers to get fitter and healthier! Situated at the Mobility District the hub is like a fully functioning sports arena from a state-of-the-art gym, five-a-side football pitch, multi-purpose court for basketball, netball, volleyball and tennis, and more!
Special services just for you!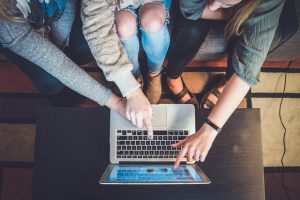 91. Expo people Mover
TheExpo People Mover is a free and unticketed bus system that is accessible to everyone on the site. The bus runs along the perimeter of the Expo site, it comes with access to baby strollers and wheelchairs as well.
92. AMAZING
EXPO 2020 STATION
The event has its own metro station called the Expo 2020 Station. Worried about the distance between you and Expo 2020 Dubai? Get off at this station, and you can directly arrive at the venue's Metro gate.
93. Huge Volunteering Crowd
Expo 2020 has a volunteer program that involves more than 30,000 volunteers from various ages, nationalities, and cultures – that's more than the population of Dubai's Jumeirah.
94. Earn Skywards mile for every 1 minute spent in Dubai during Expo
Emirates customers can earn 1 Skywards Mile for every 1 minute spent in Dubai between 01 October 2021 and 31 March 2022. Existing and new Emirates Skywards members who sign up for the program before 31 March 2022, can avail the offer on Emirates official page and will earn up to 5,000 Miles.
Reasons to visit Expo 2020 Dubai: Something special for the kids
95
. The Six Mascots
Expo 2020 Dubai has six mascots to keep the children sufficiently entertained: Salama, an ancient and wise Ghaf tree; Latifa and Rashid, Emirati siblings interested in the sciences and the environment; and their robot sidekicks Alif, Opti, and Terra, who are the guardians of their respective pavilions – Mobility, Opportunity, and Sustainability. And guess what? They have their own fantastical universe.
96. A Mars-inspired playground
Fun net and trampolines to jump on Mars-inspired playground for your kids. The best part, they learn about planets and the universe while have the best time of their visit!
97. Live among the penguins at the Monaco Pavilion
You get a baby robot penguin to play with! Play a "Jump and run" game to guide your robot penguin back home saving it from the dangers of the Arctic.
98. A 360 view to Expo Mascot Show
Join in the journey of Rashida and Lafita at the Al Wasl Dome. The battle with Mr. Scraps and finding Salama's Stolen Secret will restore the planet's beauty right in front of your eyes.
99. Kid-friendly services for kids and Parents
The Visitor Centres have dedicated family toilets, breastfeeding rooms, shower facilities, and more. You will also notice the breastfeeding rooms are equipped with bottle-warming facilities and changing rooms.
100. Meeting point for the lost children
Expo 2020 keeps safety a priority. If a lost child is seen, they'll be escorted to the nearest Information Point. You can ask for a request at any information point to the staff members and your child will be reunited accordingly.
Related Article: How to use the World Expo 2020 mobile app: Features, highlights & more
Here are the 100 reasons why you should visit expo 2020! Make sure to book your tickets to the grandest show in the whole world. Hurry up, the tickets might just sell out!