The wait is finally over! Now that World Expo 2020 is almost at our doors, our patience is finally going to pay off. With such a grand event right around the corner, all that is left for you to do is register yourself. Yes, the Expo 2020 registration is open. To add to your excitement, the Word Expo team will release also its official mobile app to make your visit more convenient and hassle-free.
TicketsToDo brings you all you need to know about the Expo 2020 app, its features, and more. Haven't booked your Expo 2020 tickets yet? Get them now!
How to source the Expo 2020 app?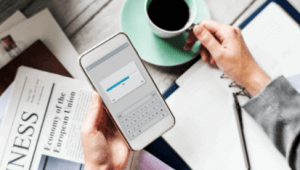 The Expo 2020 app will be available on both platforms, Google Play Store and Apple App Store. Soon after the app gets released you will get be notified. In order to receive the notification, all you need to do is register yourself on the official website of Expo 2020 Dubai. The respective links will be provided on the page accordingly. This mobile application will be ready to hit the store in September 2021. Be ready to be a part of the World's Greatest Show! We are not being able to keep calm. How about you?
Meanwhile, you can also get your booking done from our website, TicketsToDo at an affordable rate. Grab this once-in-a-blue-moon opportunity because the offers are only for a limited period. Hurry!
There is so much you can learn about the World Expo history. With all this information by your side, your experience at Expo 2020 is definitely going to be an enriching one. Plus, with the Expo 2020 mobile app, you can take your power of knowledge up a notch. Visit our blogs section to know more about Expo 2020 and its related topics.
What are the features of the Expo 2020 Mobile App?
The expo 2020 app comes with groundbreaking features to help you simplify, plan, organize, and direct you to make your tour to Expo 2020 smooth like butter.
Check out this quick list:
Main Features in the App
1. Personalized GPS Map
2. Personalized ChatBot
3. Digital Passport
4. Personalized Planner
5. Customized Checklist (dining options, etc.)
6. Reservation and Booking Management
To get deeper into each of the features, continue reading.
1. Get a Personalized GPS Map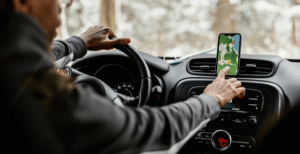 No longer do you need to worry about losing your way or making it late to your destination because the Expo App will be there for the rescue. The GPS-enabled map will guide you in a step-by-step direction and track your journey, no matter in which part of the Expo neighbourhood you are. While you're at it you can also check out the must-visit pavilions of Expo 2020 with the help of this feature.
2. A Personalized ChatBot to Assist You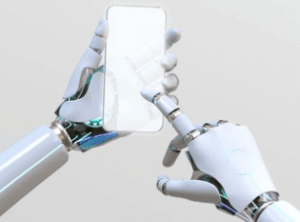 When you're out and about in foreign land or at a happening event, it is always helpful to have all the info and data handy. In this scenario as well, Expo 2020 has left no stones unturned. The ChatBot and the customer contact service will be right there at the touch of your finger. It will assist you with absolutely anything concerning your travel needs.
3. Keep Your Journey Records Safe in a Digital Passport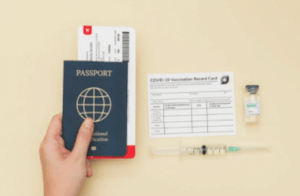 Forget about the paperwork and the hard copies that create extra hassle, especially when you're traveling. The Digital Passport will keep track of all your important documents. For instance, your hotel billing records, and your personal identification details as and when you are supposed to present. All will be assorted in an organized manner so that you can leave out the fretting part on the app. Let the app take care of it.
4. Create a Personalized Planner
You can get creative, choose and organize your schedule plans, attractions to visit, and carnivals to see from the options provided to you. For instance, there are 10 themed weeks of Expo 2020 to keep you entertained. You have the full liberty to select your kind of fun according to your personal preference.
5. Get a Customized Checklist of Dining Options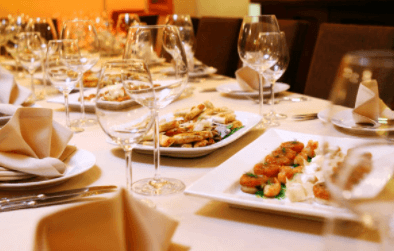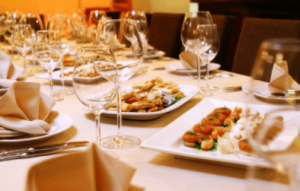 You will also get to make the most of food and beverages at Expo 2020. Explore and select from more than 200 dining options and first-class themed culinary events to give your taste buds the love that it needs. And also for all your vlogging diaries of the Dubai trip. All that can be possible via this App.
6. Manage your Reservations and Bookings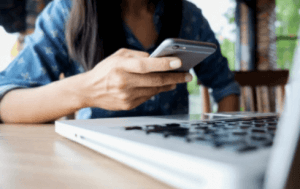 The Expo 2020 App also comes with a pre-booking option for making your reservations to places such as hotels, restaurants, and shows under one roof. You can get your booking done right away. So why take the extra trouble to switch apps to do the same from elsewhere?
According to sources, these are just a sneak peek of the features. The Expo 2020 mobile app is going to surprise you further with all the bonus features that are yet to be revealed. Therefore, be prepared to dive into the magic of Expo 2020 with a customized assistant-a mobile app right at your arm's reach.
For more information on similar content, make sure to follow TicketsToDo. Also, do follow your social media handles so that you don't miss out on the latest Expo-related information. You will also receive notifications on up-to-date offers if you subscribe to our newsletters. We are just a click away to guide to you make the most informed decision on your travel-related queries. Happy Travelling!