Say goodbye to plush stuffed animals, heart-shaped boxes filled with chocolates, and piggy bank-cracking bouquets. Going on a trip with your partner is a great way to deepen your connection. It's also an effective way to practice real-life relationship skills like compromise, communication, patience, and budgeting. This year, take your love and relationship to another level with TicketsToDo's list of best romantic getaways for Valentine's Day in the UAE.
Best Romantic Getaways for Valentine's day
Xclusive Yachts: Speed boat tours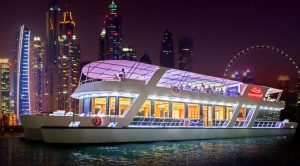 Depart from the famous Dubai Marina to embark on an exciting daytime sightseeing tour with an English-speaking guide. Take pictures and enjoy the ride through Dubai's best spots. This speedboat tour of the Persian Gulf is both exciting and educational as you will learn a lot about the contemporary part of the city. The Yachts' host has an office on the Marina where a red carpet awaits to greet you. This unforgettable tour is packed with great views and fun facts about all of the coastline hotels, beaches, and of course Dubai's top landmarks including the Marina, Atlantis, Palm, and Burj Al Arab.
Location: Xclusive Yachts Rental Dubai, Retail – Marina Side – Al Hubob Street – Dubai – United Arab Emirates
Mangrove Kayaking Abu Dhabi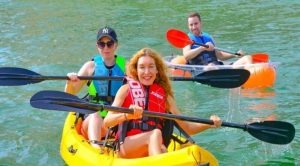 Escape to one of Abu Dhabi's best-kept secrets with a one-of-a-kind ski tour. A canoe trip through Abu Dhabi's stunning mangroves will give you and your partner the opportunity to explore lush greenery and vibrant marine life. It is simply awe-inspiring and we are sure that this trip with Rayna Tours will definitely be the highlight of your romantic getaway.
Location: Zone 1 Eastern Mangrove – Abu Dhabi – United Arab Emirates
Abu Dhabi Dinner Cruise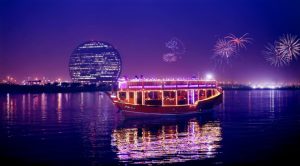 With Abu Dhabi Dinner Cruise Tickets, set sail on a traditional wooden dhow cruise on the northwest coast of Abu Dhabi. Enjoy a luxurious 5-star dinner while admiring the sights. This dinner cruise under the stars will depart from Yas Marina and take you first to Ferrari World, followed by Yas Marina F1 Racecourse, and more. The price includes a rich open buffet, soft drinks, and coffee/tea, as well as a belly dance show.
Location: M08, Pyramid Center Dubai, United Arab Emirates
Dubai Miracle Garden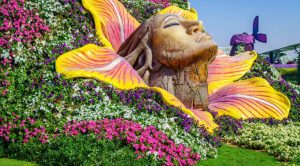 Dubai Miracle Garden is a flower garden located in Dubai, United Arab Emirates. This garden was opened on Valentine's Day in 2013. Admire the beauty of millions of flowers in the world's largest natural flower garden and refresh yourself with fragrant scents. This annual incredible experience from mid-November to mid-May is one of Cityland's signature creations. Witness, the 72.000 m space garden bloom with 150 million flowers arranged in colorful arches and patterns. The countless shapes they create are truly magnificent. Dubai Miracle Garden reinvents itself every year, bringing a brand new concept to the visitors.
Location: Al Barsha South Third, Dubailand, Dubai, UAE
Related Article: Valentine's Day attractions in Dubai: 10 unique places to celebrate your love
Dubai Royal Dinner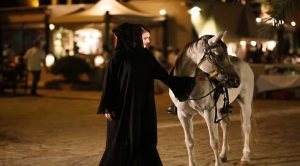 No trip to Dubai would be complete without seeing the desert. Escape to a unique dessert destination located in Dubai Heritage Vision, just 25 minutes drive from Iconic Burj Khalifa. It is surrounded by indigenous regional flora and fauna. The dessert encompasses a traditional souk, Bedouin-style seating, a 5-star dining experience, live Arabian Entertainment, and much more. Guests can witness a true experience of Arab hospitality, heritage, and culture in a tranquil setting in the Natural Reserve. This entertainment complex encompasses the magnificent Al Sahara Amphitheater and Al Sahara Desert Resort Equestrian Centre. The Dubai Royal Dinner tour is an excellent option for guests who want a night of entertainment, incredible food with a stunning desert setting.
Location: Pyramid Centre – Mezanine floor – Dubai – United Arab Emirates
Private Night Safari & Astronomy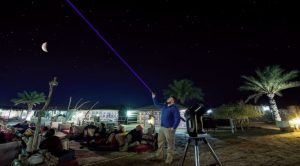 Explore the Dubai desert at night in search of nocturnal animals using UV spider lights. Relax privately at the local royal family's desert camp and see a star-filled desert sky while snacking on complimentary treats and Arabic coffee. You will travel to the desert in an old Land Rover of the 1950s. Even diurnal animals can come out of their hiding places after the heat of the day to drink, eat and play.
Location: Office 1303, Control Tower, Motor City, Dubai, United Arab Emirates
Related Article: 100 exciting things to do in Dubai: Explore the best in the city
The view at the Palm Jumeirah Dubai tickets
Expect nothing more than a wow-worthy view from Dubai's newest attraction. At 240m above ground, The View at The Palm offers stunning 360-degree panoramic views of the city and the surreal expanse of the surrounding desert. The view features both indoor and outdoor viewing sections offering panoramic views of Palm Jumeirah and the Persian Gulf. You will spend every step of Palm Jumeirah's journey with your partner from being an idea to being a real island in the most interesting way.
Whether it's to embark on a journey of discovery or just crawl into a hotel with a view, it's needed every once in a while. Celebrate love and travel to one of these the best romantic getaways for Valentines' Day that truly bring the words beauty, serenity, and love into the air!
Related Article: 20 amazing places to visit in Dubai post COVID-19