Global Village Dubai is the world's largest tourism, leisure and entertainment project. Themed around the world's nations, it's a great way to learn about different cultures and cuisines all under one roof! The park welcomes more than 5 million visitors each season from all over the world. Each season, Global Village features a selection of different countries, with pavilions providing an authentic taste of their culture, cuisine, and products. There's also a range of entertainment on offer, from traditional dance performances to adrenaline-pumping rides. The next season of Global Village Dubai will take place from 25th October 2022 – 29th April 2023. Keep reading to find out more about what to expect!
Bringing together the cultures of the world, this season, explore 80 diverse cultures at 27 pavilions. At Global Village, you can find wonders from all four corners of the world, from artists to performers. Hurry and book your tickets with TicketsToDo!
All you need to know about Global Village Dubai
About Global Village Dubai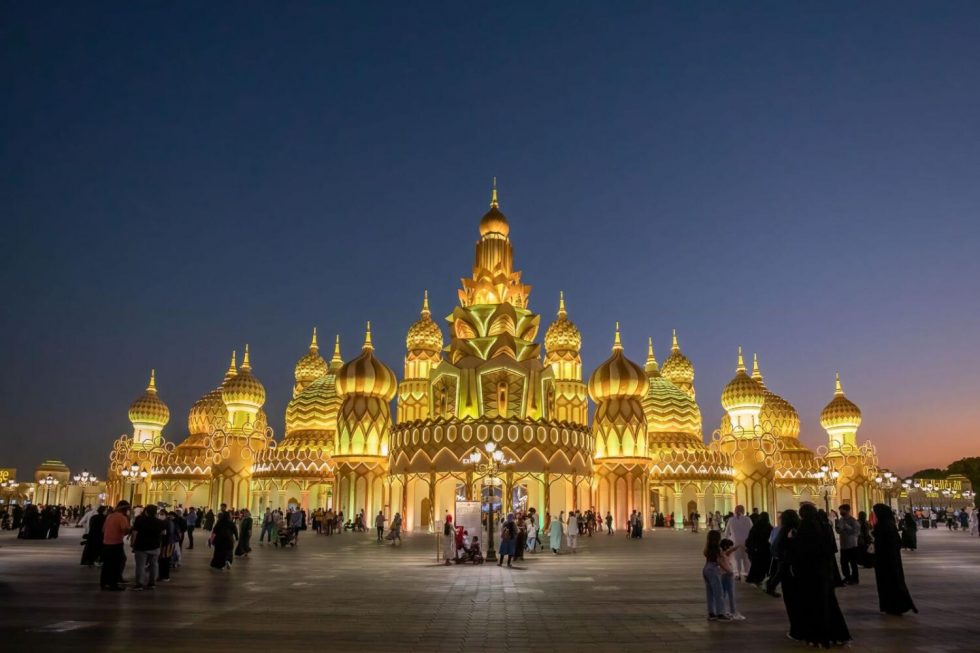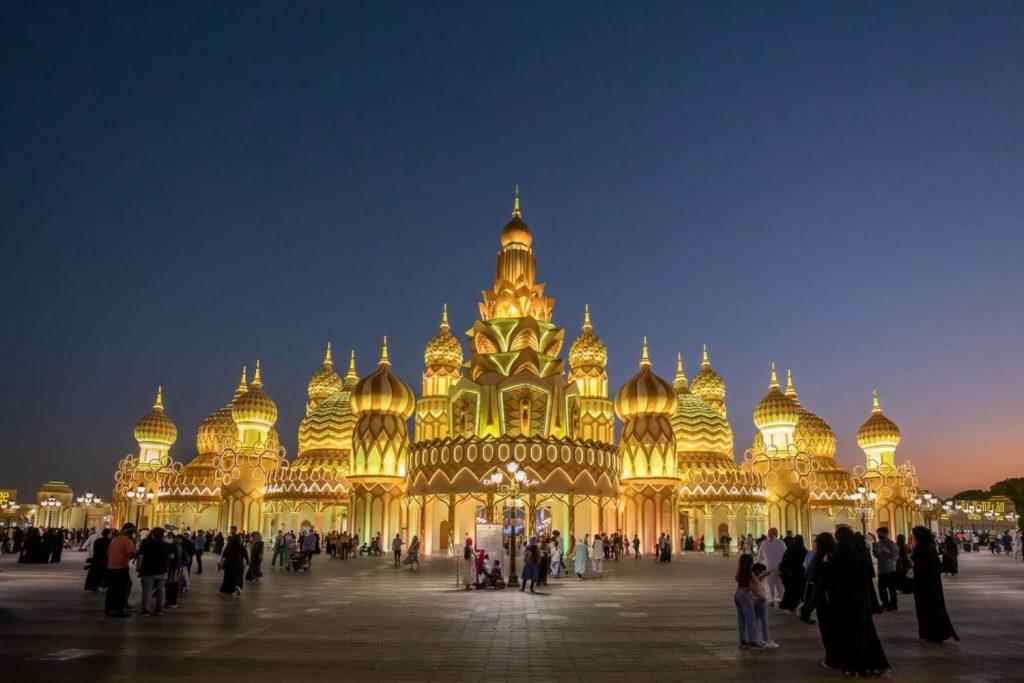 A distinctive multicultural family vacation spot, Global Village was established in 1997. Over the years, Global Village Dubai has become famous for its pavilions. Which are themed after different countries and regions from around the world. There are currently 27 pavilions at the park, representing countries such as India, Pakistan, China, Africa, the Middle East, and more. In addition to the pavilions, there are also several other attractions and facilities at the park, such as the Global Bazaar, the Global Avenue, the Global Food Court, and the Global Translators.
Global Village brings together extraordinary people to create wonderful experiences for visitors from all over the world. It is a firm belief that the world's diversity and creativity are an endless source of excitement and that human connections should have no boundaries.
Related Article: The complete guide to 48 hours in Dubai and what you should do
What makes Global Village unique
The Shows and Events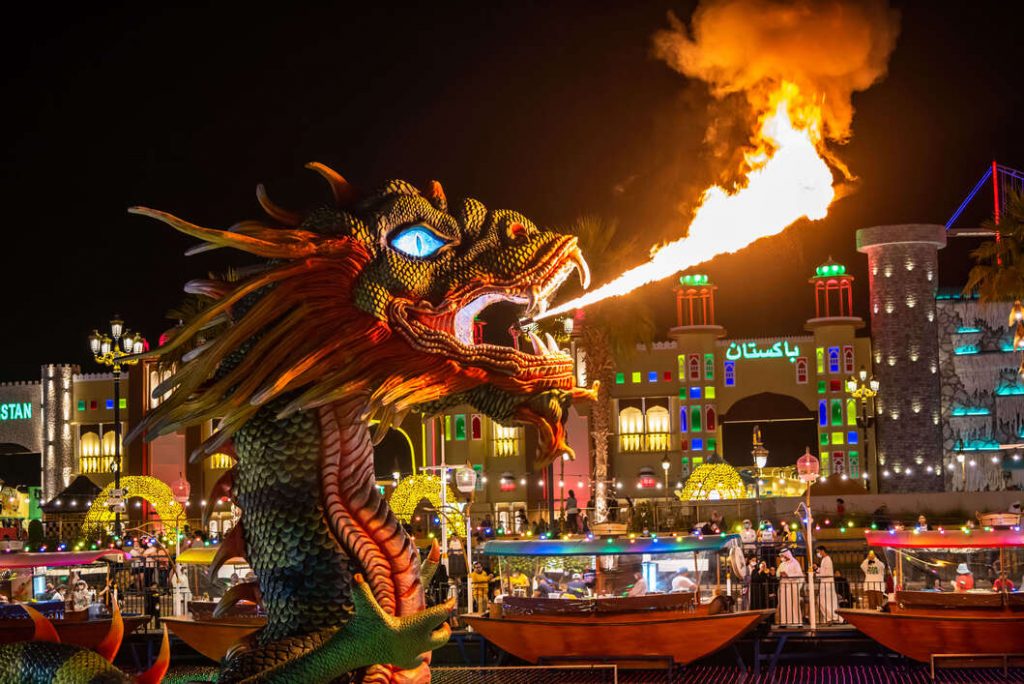 Over 40,000 awe-inspiring lined-up shows offer world-class entertainment to intrigue your imagination. Moreover, themed around the history, culture, and cuisine of different countries, the festival is a sensory extravaganza with something for everyone.
They include:
Signature shows on the Main Stage feature world-class performers from around the world.
Kids show that features many of the all-time favorites, including PJ Masks and Peter Rabbit.
Street shows from fire jugglers, uni-cyclists, acrobats, and much more.
Stunt shows at Global Village always start off with a bang, bringing plenty of excitement and explosions to the stage.
Cultural events in Global Village get better and better with each passing season. Enjoy authentic performances from over 80 different cultures on the Main Stage and in each pavilion.
It's always a treat to see an international superstar perform live at Global Village, and Annie Marie did it last year! Who could it be this year, we wonder?
Pavilions and Landmarks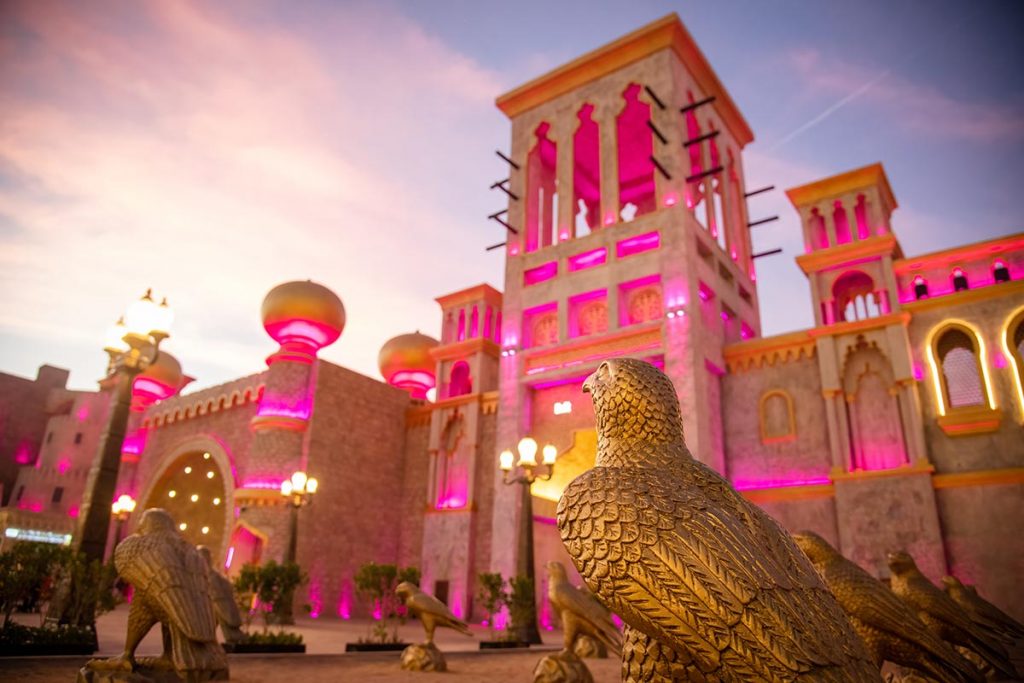 The themed pavilions' cultures from around the world will transport you to exotic locations. Travel the world at a single location where over 80 cultures are represented by 27 pavilions, shop at bustling bazaars, take in cultural performances, savor regional cuisines, and make new friends from around the world. Through regional arts and crafts, native foods, cultural entertainment, and local products, each pavilion captures the local flavor of the nation they represent. A world tour in a single evening!
Carnival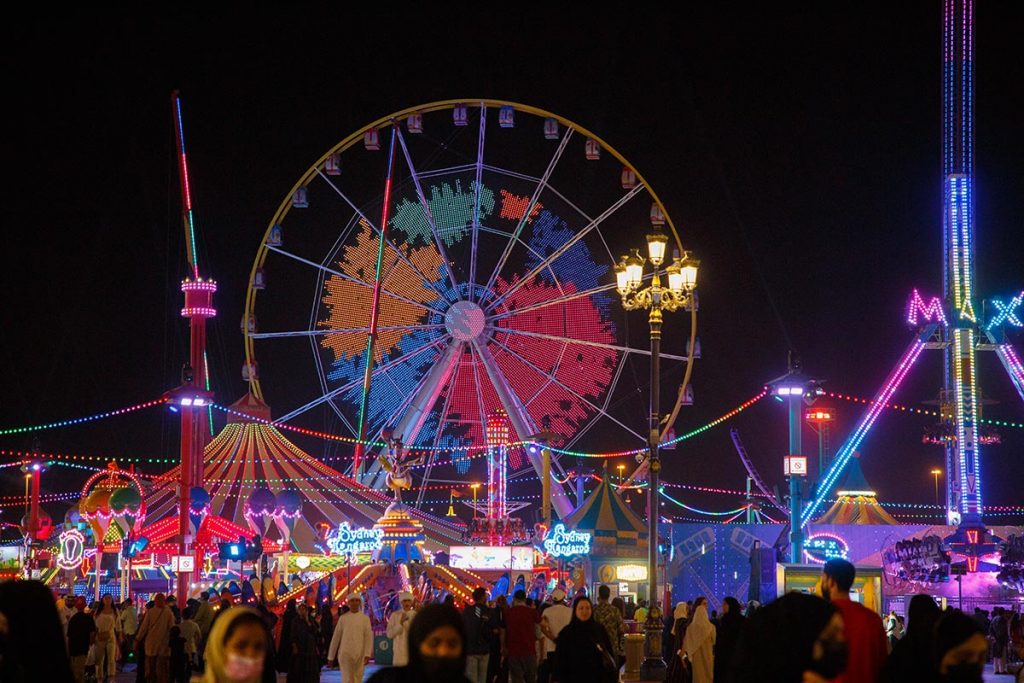 All visits to the Carnival are filled with fun and wonder thanks to the more than 170 rides, activities, and attractions to discover and enjoy. It has some pretty amazing rides, and not just for little kids. Additionally, others can spin with gravity-defying, stomach-churning, high-intensity, spiny rides, even though there are super fun rides for the little ones, too.
Not to mention, the carnival has about more than 125 arcade and skill games, and guests enjoy everything from new-age virtual games to classics like shooting hoops and throwing darts. They include the haunted house, Zombie Lazer tag arena, Transylvania, and more.
What season 27 has in store for you!
In keeping with the season's theme of "Magic," organizers promise attendees a variety of fun activities. They include stalls for interactive demonstrations and performances. Here are some new things to look out for!
The most anticipated Balloon Ride
Visitors to Ripley's Believe It Or Not! have been requesting rides in the hot air balloon which is a feature of the attraction ever since it first opened. So, this year the Global Village is giving its audience what they've been wanting for so long! A 200-foot-high, six-story-tall helium balloon ride that will give visitors a bird's-eye, 360-degree view of the entire Global Village to commemorate its 27th season. The 65-foot-wide balloon, which can hold more than 20 people at once, will soon be recognized as a new landmark in the city's skyline.
Related Article: Here's why Infinity des Lumières Dubai is the most impressive digital art center
A road trip through the markets of Asia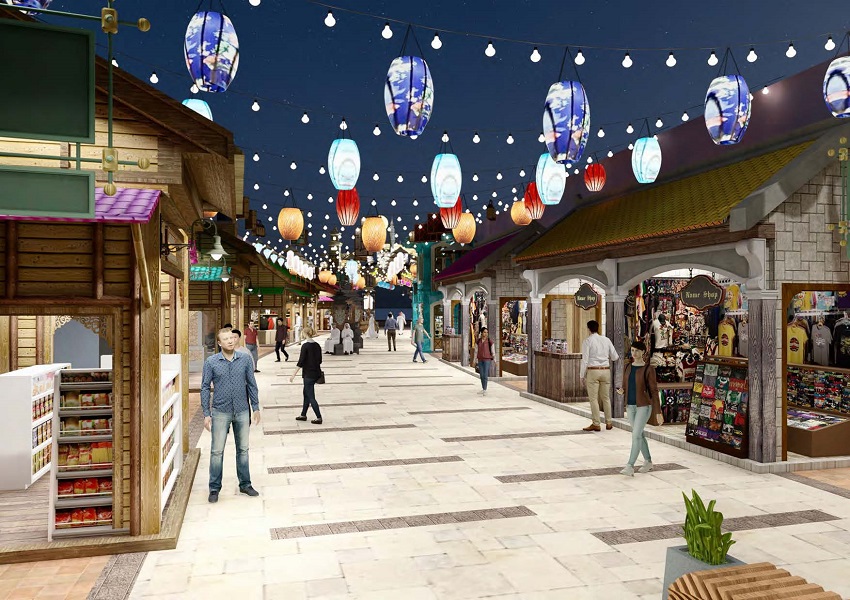 Road of Asia, a brand-new pedestrian street in Season 27, is home to 43 kiosks from 13 Asian nations that aren't represented by the 27 pavilions. Customers will be able to purchase 100% genuine goods from Sri Lanka, Indonesia, Cambodia, Malaysia, Brunei, Laos, Hong Kong, Taiwan, Vietnam, Nepal, Bhutan, Myanmar, and the Philippines at each of these vibrant stores.
Modification to the rides
Just like the infamous House of Fear, Global Village has a second brand-new attraction for our littlest globetrotters. Diggers Lab is a hydraulic digging experience that invites little builders to take the controls – if they can wrestle them from mum and dad! They've teamed up with a fantastic UK company that will record the entire experience of the rides on London Loop, Shang High, and Global Burj. Seven of their most well-liked rides will now have a Fast Track option starting with Season 27, allowing you to spend less time waiting and more time spinning, soaring, and grinning.
Related Article: 8 Dubai Architectural Wonders You Must See To Believe
​​Make sure you arrive hungry to taste the latest additions to the menu
This season, Global Village has opened ten new eateries and cafes in addition to numerous new cuisines. Additionally, they have revamped food markets and introduced a VIP Cabana option. Their brand-new double-story casual and fine dining restaurants, which offer an elevated experience and a variety of concepts and cuisines, are among them and overlook Dragon Lake. Furthermore, the Michelin-recognized celebrity chef, Rohit Ghai will be opening the laid-back Indian fusion restaurant Khaojee this season.
From extravagant shows and events to delicious international cuisine, Global Village is an unforgettable experience. If you're looking for a fun and festive way to spend your time, be sure to check out Global Village Dubai.