The 2020 World Expo is a major international event that's taking place in Dubai for the next 6-months. As the host country this year, the United Arab Emirates is expecting to draw more than 25 million visitors from around the world. Emirates, FlyDubai, and Etihad are providing a free one-day Expo 2020 pass if you fly with them between October 1, 2021, and March 31, 2022. Not just that, guests who book a stay in Address Hotels + Resorts and Vida Hotels and Resorts in Dubai during the same time span will be entitled to free expo 2020 tickets.
As the world's largest 360-degree projection dome – Al Wasl Plaza lights up to relive this quinquennium exhibition. There are just too many things to do and see at the World Expo, but here's how to make full use of your Expo one-day pass! Plan more fun and exciting trips around the globe or in Dubai with TicketsToDo!
Still not convinced? We bring you 100 reasons to visit Expo 2020 Dubai today
One day pass for Expo 2020: what to see?
The World expo 2020 is jam-packed with the best entertainment from around the world. Whether you just want to visit the astonishing 192 country pavilions or amaze your tastebuds with explicit gastronomy, this one-day Expo 2020 pass guide has it all!
Start your Expo day with a vibrant "Colours of the World" parade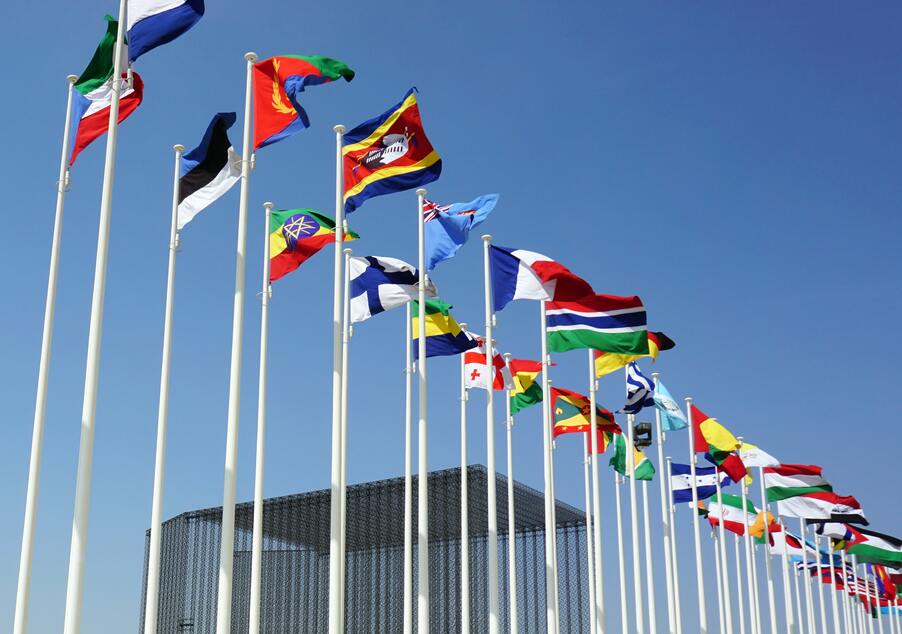 When: 12:45 | daily Venue: Ghaf Avenue
Be a part of the "Colours of the World" Parade, which welcomes the countries to Expo 2020 Dubai and treats the audiences to a unique cultural fusion experience.
The Expo 2020 Water Feature and the Garden in the Sky are the showstoppers
Following one of Expo 2020's main themes, sustainability, the Reverse Waterfall has a giant sheet of water tumbling down 13-meter-high vertical walls. Situated between Al Wasl Plaza and Jubilee Park, the Expo 2020 Water Feature combines the elements of water, earth, and fire. Each flood of water is delivered on a melodic sign, creating an orchestral masterpiece performed by the London Symphony Orchestra.
Just when you thought Dubai parks cannot get any crazier, Expo 2020 introduces a flying park! The 'Garden in the Sky' is an observation tower and "flying park" in one. Providing a full 360° view of the wonder-filled 4.38 sqm Expo 2020 Dubai site. Situated in Jubilee Park, the tower's upper floor is planted with 10 PeltophorumInerme trees – otherwise called yellow fire trees — and is connected by steps to the lower floor.
Get the full flavor of Morocco with the Weekend Moroccan Popular event
When: 11:30 – 12:00 |16:00 – 16:30 | 19:00 – 19:30 | Daily Venue: 2020 Plaza | Earth Plaza | Sun Plaza
The Expo 2020 is all about coming across a once-in-a-lifetime experience, and you definitely cannot miss the Moroccan Popular Event. With the one-day ticket to Expo 2020, get a step closer to experiencing a captivating display of Moroccan dance forms.
Take a look around at the best pavilions
When: All-day Venue: Site-wide (Special events on the National days of that specific country)
The World Expo 2020 has over 200 pavilions spread across the Opportunity, Mobility, and Sustainability districts, out of which 191 pavilions are representative of participating countries. Spend your day hopping from one pavilion to another, admiring the innovation and architecture. To make your day a little easier, check out the top 10 pavilions from countries to organizations you should definitely visit!
Experience the Future of Food: Epochal Banquet

When: 13:00 | 18:00 | 21:00 | Daily Venue: Opportunity District
Time-travel machine is no longer a fantasy. Sit on one and travel to the future. The year is 2320 with a culinary experience inspired by space, microbiology, artificial intelligence, and hyper-intelligence. The eccentric journey at Epochal Banquet is something you don't want to miss.
More Read: Visit these library cafes in Dubai!
Taste the food of 191 countries all in one place: Farrago – The Expo Culinary Pod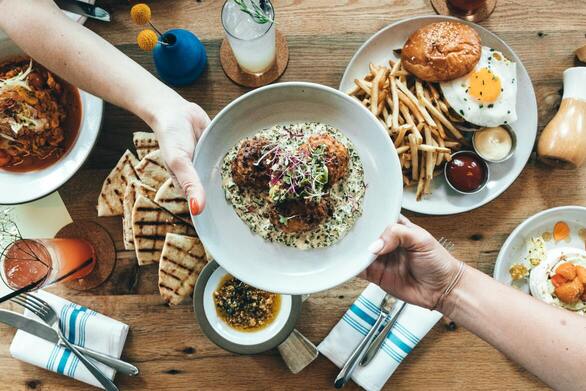 When: Sat-Wed:

12:00 – 22:00 | Thurs-Fri: 12:00 – 00:00

Venue:

Sustainability District
Farrago brings culinary excellence from around the world to your plate. You can either sit at the bar or visit the dedicated Culinary Pod Experience, showcasing the best cuisines from the participating countries. Your stomach might resist, but the heart wants what it wants and this time it's a global buffet!
Take part in the local events of the day
When the world is in one place, you know there's never an end to a party. Celebrate each and every big event from International, National days to all festivals like Halloween, Christmas, and New Year's! Visit the World Expo 2020 Dubai on special days to elevate your whole Expo experience. Celebrate the country and its pavilions on National days, with dedicated programs, and celebrate its unique culture and talent.
Dance | Malaysia:
Truly Asia Cultural Showcase
When: 19:00 – 19:30 | Daily Venue: Earth Stage
Feel free to dive and embrace Malaysia's exotic and enthralling culture, with a feast of performances showcasing its diverse richness and heritage. In light of encountering the full 360-degree taste of Malaysia from traditional music, and dance to cuisine.
Late Nights

@Expo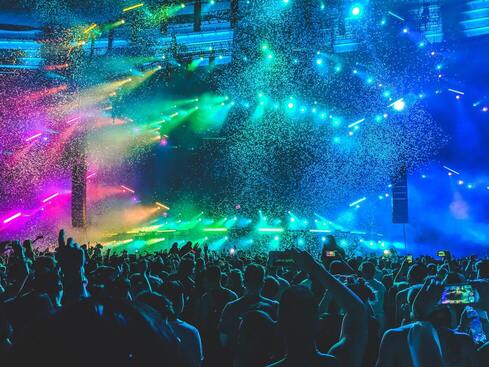 When: 22:30 | Thursdays & Fridays Venue: Jubilee Stage or Dubai Millennium Amphitheatre

Want to get the full concert sensation with music and artists from around the globe? Late Nights @ Expo has got you covered with some of the finest diverse artists, where each performance is connected by 'once in a lifetime' creative collaborations. End your perfect day with performances breaking barriers between musical styles, generations, and cultures!
Meanwhile, explore Dubai, not just the World Expo 2020. With such a grand event right around the corner, fly to Dubai to venture through the cultures and traditions from all over the world. Book your one-day expo tickets with TicketstoDo and Happy traveling!