For a book lover, the time you spend closely reading your favorite book can either be a pleasurable experience or one that can elicit irritation. Not towards your book, but towards the noise, and chaos around you. We all would like to get outside our houses to be able to read our book, sip a cup of our favorite coffee or tea and enjoy the sound of music dancing in our ears. 
Combine a place that is synonymous with books and coffee what do you get? A library café. What was seen as concept of olden parlors. Locations where you could sit down to enjoy a cup of your favorite drink, indulge in some reading while mingling and socializing with those around you.  
Top book cafes in Dubai
Dubai now has what you've been waiting for!
Here we have a list of the latest and most enjoyable library cafes in Dubai curated just for you!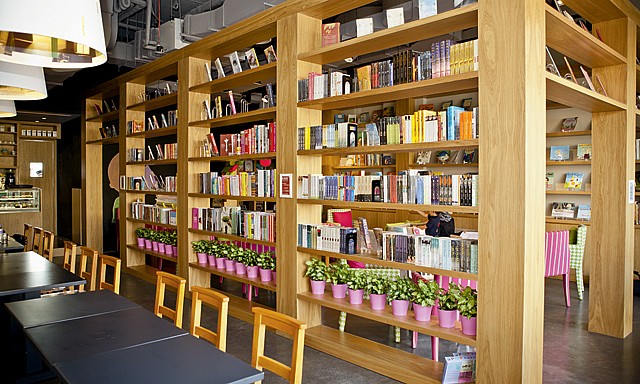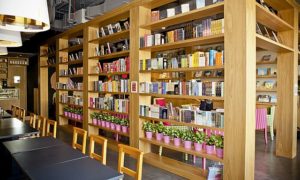 Book Munch cafe
You can never go wrong with a name like that. The Book Munch café is presented with shelves at your reach. Pick up a book and dine in this little wonderland. The inspiration for the design has come from Oliver Jeffer's The Incredible Book Eating Boy with playful patterns and comfy corners for diners to get comfortable with their favorite books. They even boast a small beehive shaped house where little kids can spend some time reading.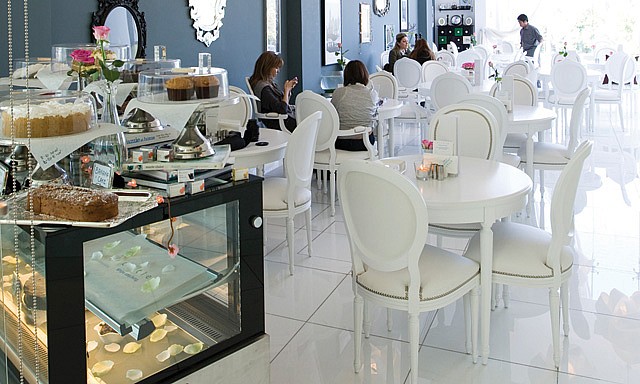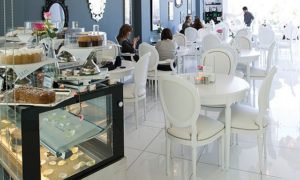 Circle Café
Circle Café is known to most café frequenters in Dubai. With cafes open in Dubai Media City, Jumeriah Beach Road and Healthcare City they are operating only through their latter branch.
With free book services known as The Book Shelter Initiative. 
This was carried out by two Emirati women that wanted to promote the act of reading. The idea encourages guests to pick up books and place them in the book "shelter" with no obligation to swap it for another. Those who would like to donate books are also welcome. Visitors are also allowed to take back home with them their own adopted book from the shelter.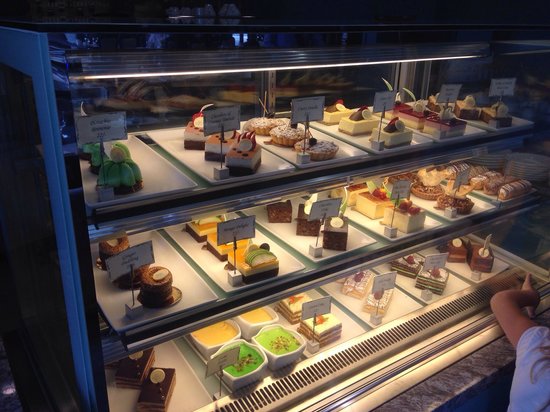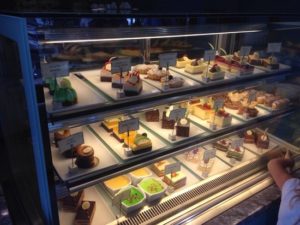 Other amazing library cafes in Dubai
Hugo Café
If you're a fan of French novelist Victor Hugo then this café is the place for you! The Hugo café has been inspired by you guessed it, Victor Hugo.
The café is designed to transport you to the streets of Paris and not the inside of your popular Dubai Mall. The café is decorated with images of Hugo's book covers and famous texts as well as his books. You have the choice to read them in English or in French! They also leave you with an additional shelf of magazines in English, Arabic and French.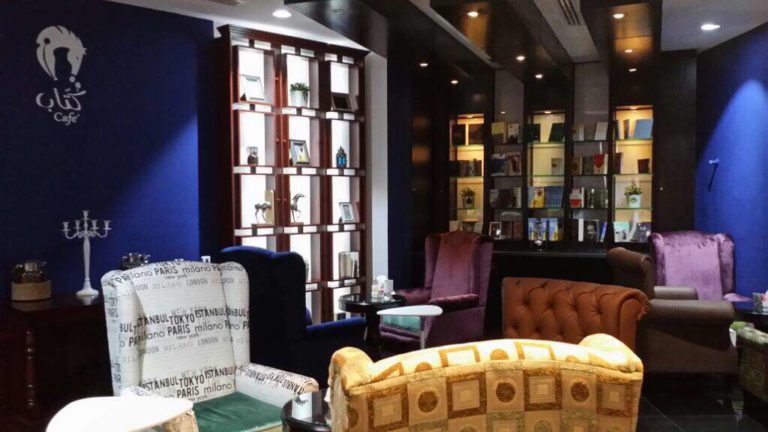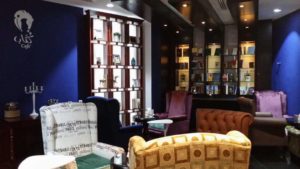 Kuttab Café
Kuttab Publishing, a local publishing house opened it's very own café and bookstore. With texts that range and array of Arabic language texts from light hearted fiction, to philosophy, religion and children's books, they have made sure there isn't any genre they've missed out on.
In order to learn more Arabic and about the region's culture, English language texts are available as well. 
Apart from the bookstore, you can find yourself seated in an attractive café, designed to make you feel comfortable and cozy with high back armchairs. 
Check also our list of the best restaurants in Dubai. Welcome!