Dubai Shopping Festival 2022-23 is scheduled to be held from 15th December to 29th January; this year it's grander than ever. Clubbed with a diverse bouquet of live entertainment, shopping deals, and family activities the much-awaited shopping event offers an unimaginable experience for all. The mega shopping carnival comprises crazy discount deals, starry live shows, and various events. Besides all these, the DSF is also hallmarked by spectacular fireworks and drone light shows.
And the fun doesn't just stop there. As DSF is a city-wide event there's no venue limitation. Instead, you can enjoy the event from the biggest malls and shopping centers to the smallest marketplaces and traditional souks. Moreover, when you happen to explore the venues, you might come across innovative ways of winning money and other prizes. You can also try your luck at daily raffles and get a chance to win cash and cars during the shopping festival.
Apart from being just a shopping fest, it is an event of festivity, lights, glamour, and cosmopolitan culture combined to deliver great excitement and delight to locals, residents, and travelers. The host of all the spectacular activities between all the main actions can be a lot to take in. To help you with that, Ticketstodo is here to make you versed with all minute details. So, read on to know all about Dubai Shopping Festival 2022-23 and get ready to spoil the shopaholic in you.
Now book your tickets to major attractions in Dubai at affordable prices at Ticketstodo. Plan a perfect trip for you and your family and be a part of the DSF celebration to experience diverse art, culture, entertainment, shopping, food, and more. Visit our online portal and book things to do in Dubai at pocket-friendly prices.
What is Dubai Shopping Festival?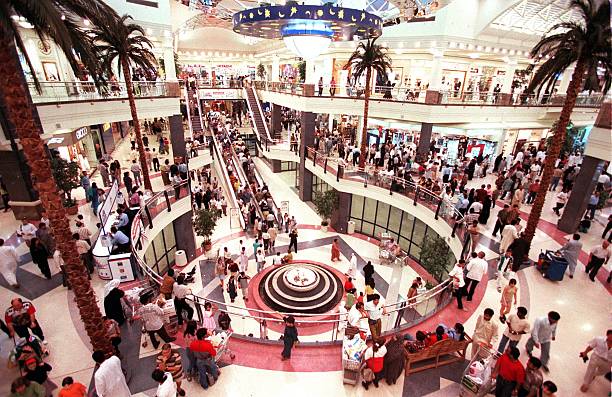 Also referred to as Layali Dubai in Arabic, Dubai Shopping Festival was first started on February 16th, 1996. It was launched under the directive of Sheikh Mohammed bin Rashid, now UAE Vice President and Ruler of Dubai as a retail event to promote trade as well as boost tourism in Dubai. The theme of the festival was 'One World, One Family, One Festival' and emphasized three main aspects: shopping, prizes, and family entertainment.
Opening its arms to welcome people from all around the world, it took a total of 45 days to get the event ready. It was highlighted by musical performances, sporting events, street shows, raffle draws, and shopping activities. One thing which became a regular part of the festival since its inception was fireworks. And every year, the DSF attendees gather to witness the most stunning and lavish display.
Today DSF welcomes millions of tourists annually while serving as an inspiration to embrace and celebrate the fest with zeal. With increasing popularity, DSF presents something unique every year, and this year you can surely expect something incredible and sensational.
Dubai Shopping Festival 2022-23 dates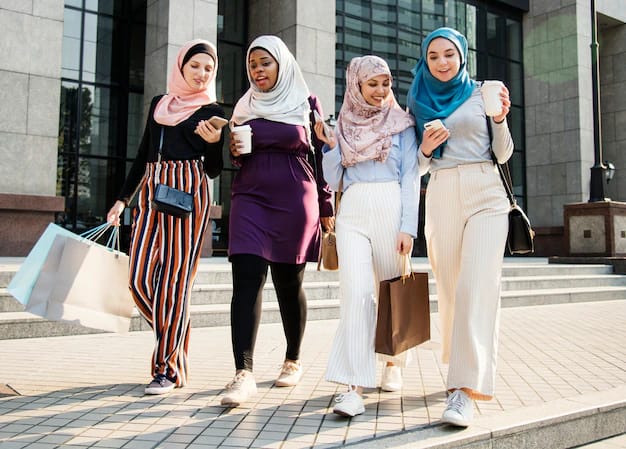 From the first year, DSF has eventually grown to become a worldwide popular event amassing a large number of attendees. And each version of the DSF year brings about fresh themes, impressive activities, and innovative concepts. The 28th edition of the Dubai Shopping Festival is starting on the 15th of December and will continue till the 29th of January.
The 46 days of the thrilling fest are going to be iconic, thanks to a riot of exciting activities and entertainment lining the brand-new version of DSF. More than 1500 brands and 3500 outlets are taking part in the festival. All these brands and shops will be offering massive discount deals to help you indulge in the finest shopping pleasures. Apart from that, DSF also provides an opportunity for tourists to explore and experience the luxury, culture, and customs of the country.
Top places to visit during Dubai Shopping Festival
As mentioned earlier, the DSF carnival is not restricted to a specified area or venue. It encapsulates the entire city abuzz with activities at all the major malls, desert camps, city centers, marketplaces, and traditional souks. To put it in simple words, the whole city takes part in the festival. What enhances the entire experience is that even restaurants are a part of it. Offering sumptuous cuisines and delicacies of the regions, you can try unique culinary prepared by renowned chefs.
The DSF venue lineup is vast, however, below are some certain standouts that are a must-visit:
1. The Dubai Mall
Situated in Downtown Dubai, the Dubai Mall is also considered the home of the Dubai Shopping Festival. With a 12 million sq ft area with a total internal floor area of 5.9 million sq ft, it is one of the largest shopping malls in the world. It pays homage to more than 1200 retail stores and welcomes more than 100 million visitors every year.
Positioned next to the Burj Khalifa, the malls also retain a wide range of entertainment and leisure attractions. Visitors can browse flagship stores and shop high-end products from stores like Galeries Lafayette, Gucci, Sephora, Bloomingdales, and more. From gold jewelry to fashionable clothing, electronics to footwear, you can shop for everything on your shopping checklist.
Location: Financial Center Street, Along Sheikh Zayed Road, Next to Burj Khalifa, Dubai, UAE
Timing: 10 A.M- 1 A.M, Monday to Saturday
2. Mall of the Emirates (MOE)
Spread across 233,467 sq meters, the Mall of the Emirates (MOE) is one of the most popular malls in Dubai. Opened in 2005 as a complete shopping resort, the MOE houses more than 630 retail stores for fashion, department stores, lifestyle brands, home furnishing, and everything in between. Moreover, the mall is also home to over 100 restaurants and cafes where visitors can enjoy scrumptious meals and snacks.
During the Dubai Shopping Festival, you can explore this grand luxurious place and shop for anything and everything. The mall offers big bargains, offers, and promotions up for grabs for you. Visitors can also have a gala of time, as the massive mall also abodes popular activities such as Ski Dubai, Magic Planet, Dreamscape VR, and VOX Cinemas.
Location: Sheikh Zayed Rd- Al Barsha 1, Dubai, UAE
Timing: 10 A.M to 12 A.M, Monday to Sunday
3. Lu Lu Village
When it comes to convenient shopping, Lu Lu Village is every shopper's paradise as it offers every practical thing you may need in one place. Situated in Mubaisnah 4, Dubai, this hypermarket caters to all your demands including groceries, garments, electronics, as well as household goods. Apart from this, visitors can also find an array of other facilities such as jewelry showrooms, studios, exchange centers, pharmacies, and many more. You can also find cafes and restaurants where you can take a break from the shopping spree and refuel your energy through food.
Location: 4 Amman St, Muhaisnah, Muhaisnah 4-Dubai, UAE
Timing: 7 A.M to 12 A.M, Monday to Sunday
4. Global Village
Serving as a great destination for visitors looking at spending a great time with their dear ones, Global Village is an iconic place to visit during the DSF event. The multicultural destination offers an amazing opportunity to take a glimpse into varied cultures from around the world. It is a one-stop shop where you can witness immersive entertainment, culinary treats, and shopping experiences. The place is marked by various pavilions, each representing a specific nation and its culture under one roof.
With thousands of retail outlets hallmarking the place, you can never return empty-handed. From traditional jewelry to clothing, valuable antiques to unique goods, you can shop for everything. You can explore, taste and treasure the best from various countries across the globe without actually leaving Dubai.
Location: Sheik Mohamed Bin Zayed Road and Emirates Road, Exit 37, E311, Dubai, UAE
Timing: 4 P.M to 1 A.M
(Expected to close sometime in April 2023)
5. Al Rigga Street
Like other sub-districts in Deira, Al Rigga presents a lively community with an assemblage of many restaurants, retail centers, and transportation links. Home to Dubai's first mall, this sub-community sits at a strategic location with Dubai Creek. It also houses some well-known hotels and luxury supermarkets.
During the DSF carnival, the area is bustling with discount deals from the various retail centers and shops lining the pedestrian walkways. You can also book your stays at discounted rates at luxury hotels such as the Radisson Blu and Versailles Hotel.
Location: Deira, Dubai, UAE
6. Gold Souk
Situated in the Deira area of Dubai Creek, Gold Souk is one of the oldest and most intriguing traditional markets in the city. The extended arrangement of market stalls showcases a myriad of authentic and stunning gold jewelry. Whether you're on a hunt for exquisite pieces for yourself or your loved ones or just want to walk through the glittering bazaar, your DSF experience is incomplete if you don't visit the Gold Souk.
In addition to intricate gold jewelry, you can also shop for diamond-encrusted ornaments, strings of pearls, platinum, silver, and other precious stones. During the DSF event, retailers offer massive bargains that you can take advantage of.
Location: Gold Corner Building, 3rd Floor, Gold Souq, Deira, Dubai, UAE
Timing: Monday to Sunday: 9: 30 A.M to 9: 30 P.M, Fridays: 4 P.M to 9: 30 P.M
7.
Promenade at Dubai Festival City
Featuring the fire, water, light, and air theme, the Promenade at the Dubai Festival City Mall is a feast for the eyes. There are a gazillion chic restaurants stationed at the place waiting to serve visitors marvelous food and stunning views.
Apart from that, the mall itself is diverse in its collection of stores. Visitors can shop from stores like IKEA, and other prominent brands such as ACE, Marks and Spencer, Zara, H&M, Pandora, and more. Foodies will enjoy visiting this famous waterfront mall as there are many noteworthy eateries, cafes, and high-end restaurants.
Location: Crescent Dr, Dubai Festival City, Dubai, UAE
Timing: 10 A.M to 11 P.M, Monday to Sunday
Other places to visit:
Festival Waterfront Centre
Night Souk
Al Fahidi
Al Seef Street
Ibn Battuta Mall
Meracato Shopping Mall
Dubai Outlet Mall
Related article: Dubai will blow your mind in 2022: Here are the reasons why
Things to do during Dubai Shopping Festival
Shopping at huge discounts while being a part of some exhilarating events, sounds like a great idea, but it's a really rare event. Well, at Dubai Shopping Fest you can enjoy this stunning combination. There are quite a few experiences one can indulge in while making memories for a lifetime, and DSF is just the right place for that. Bringing fresh themes to the table each year to entertain all its visitors, there's a lot more you can do other than just shopping.
The entire city becomes a playground with various engaging activities, workshops, and exhibitions planned and organized. Perhaps this is one of the factors responsible for attracting more than 3 million visitors each every. So, be a part of this fun-filled event and explore the galore of the month-long fest. To make it more convenient, below are some of the electrifying events and activities that you can be a part of at the Dubai Shopping Festival 2022-2023:
The Dubai Shopping Festival boasts an array of enthralling entertainment, and one of them is live concerts. Visitors can look forward to a full calendar of numerous live concerts by renowned artists during the month-long festival. No matter what music genre you're into, DSF is most definitely a delight for all music lovers. From live shows by Bollywood divas Kanika Kapoor and Jasleen Royal to performances by legendary Hollywood music composer Hans Zimmer and his 45-piece band, the DSF is lined with sensational musical events that you should check out.
The DSF Drone Light Show is one of the longest-running drone shows in the region. Back by popular demand, this unmissable highlight of the season will be held at the Bluewaters and The Beach opposite JBR. The show will feature all-new choreography along with new music specially composed for the event. Running daily at 7 pm and 9:30 pm, spectators can enjoy an eye-catching performance representing the life of Emiratis from the past to the present day.
Shopping can be exhausting at times, and what's a better way to fuel up your energy other than trying varied delicacies? There's none!
An event without good food sounds kind of incomplete, and when it comes to serving delicious food, DSF doesn't disappoint. As Dubai itself is a city where you can explore and enjoy some of the world's best cuisines, you can take your experience up a notch. Offering an extensive and unique culinary experience prepared by some of the world-class chefs, DSF provides an amazing opportunity to go on a food trip. From world-renowned restaurants to cafes, you can enjoy various local and international dishes. Adding to it, numerous malls and shopping centers across the city also offer sampling delights that you can try during the festival.
Another highlight of the Dubai Shopping Festival is the stunning fireworks shows that take place every season. If you're taking part in the shopping bonanza, you can enjoy the mesmerizing and colorful fireworks shows across the city. Every year the visual delight attracts as many visitors as possible and this time it will be the same. You can head to the Dubai Festival City Mall, Al Seef, Dubai Creek, the Dubai Frame, and La Mer on 16th December to enjoy the opening ceremony fireworks. While the daily firework show will take place at Dubai Festival City till 22nd December.
Apart from the events and shows mentioned above, you can also enjoy various other activities such as street plays, international fashion shows, cultural entertainment programs, festive cheer, and more. So, be a part of this luxury event and embrace the celebration with zeal.
Related article: Things to do in Dubai, now that the lockdown is lifted
Things to buy at Dubai Shopping Festival
Choosing the right thing to shop for during the DSF carnival can be a bit overwhelming as everything under the sun are on sale. As Dubai turns into every shopper's paradise, you can shop for everything on your shopping checklist. Even though the offering is extensive, we're here to help you navigate your shopping journey. Listed below are some of the items that you can buy at the Dubai Shopping Festival 2022-2023:
Shop everything from comfy jeans to gorgeous party dresses at discounted prices at DSF 2022-23. If you're someone who's into branded items, then you'll be stunned by the brand line-up at Dubai Shopping Festival has to offer. You can shop from leading international brands such as Jack & Jones, Armani, Prada, Christian Louboutin, Burberry, and many others. There are a lot of options to choose from, and with retailers offering big discounts you can grab everything that you want without breaking your account.
Where to buy: The Mall of Emirates, Dubai Outlet Mall, Dubai Festival City Mall
One of the best things about buying electronics at the Dubai Shopping Festival is you can get them at slashed prices. Since Dubai is a tax-free city, you can purchase duty-free electronics. Moreover, DSF is one occasion when companies introduce new items, so if getting something latest is on your bucket list, then it's time to tick it off from the list. Plus, you can also take advantage of the insane bargains on electronics and get yourself something cool.
Where to buy: Sharaf DG Store, Dubai Festival City Mall, Global Village, Mall of Emirates, Dubai Mall
Dubai is known as a city of gold, and it is one of the finest places where you can shop some exquisite pieces of gold jewelry. So, if you're visiting the city head to the traditional gold souks and gold markets where you can buy mouth-watering gold ornaments at an unbelievable price range. From traditional art collections to stone-studded pieces, you can explore an entire range of intricately designed gold jewelry.
Where to buy: Dubai Gold Souk, Jewelry stores, Gold and Diamond Park, Joyalukkas outlets
During Dubai Shopping Festival, you can easily shop for watches from your favorite brands such as Cartier, Michael Kors, Bvlgari, Rado, Burberry, and others within your budget. As we're onto a brand-new holiday season, it's a perfect time to buy early gifts for your loved ones. From chronographs to diving watches, analog to diamond-studded watches, the offering at DSF will satisfy all your needs.
Where to buy: Dubai Festival City Mall, Ibn Battuta Mall, Dubai Outlet Mall, Mall of Emirates
Get your hands on the most premium quality cosmetics and beauty products from top-selling brands with great deals and discount offers. Shop from brands such as Dior, Fenty Beauty, Chanel, Rare Beauty, Huda Beauty, Gucci, and many more. With a massive discount on the category, get ready to fill up your shopping cart to the brim. If you're unsure about where to shop for beauty products during Dubai Shopping Festival, you can visit Dubai Outlet Mall or Ibn Battuta Mall, and shop from popular cosmetic retailers, including Sephora.
Where to buy: Dubai Festival City Mall, Dubai Outlet Mall, Mall of Emirates
Besides the above-mentioned items, you can also buy footwear, spices, leather bags and jackets, home decor items, and more. While exploring, you can also try your luck at raffle draws and get a chance to win exclusive prizes such as cars, cash, gold, share points, luxury watches, and tickets to various destinations.
If for some reason you can't take part in the DSF celebration, you don't have to be disheartened, because the DSF offers at CouponCodesMe are just as exciting. Browse through the DSF category page and grab exciting offers from your favorite brands and online stores. Avail big discounts, and shop to your heart's content.
Tips for getting the most out of the Dubai Shopping Festival 2022-23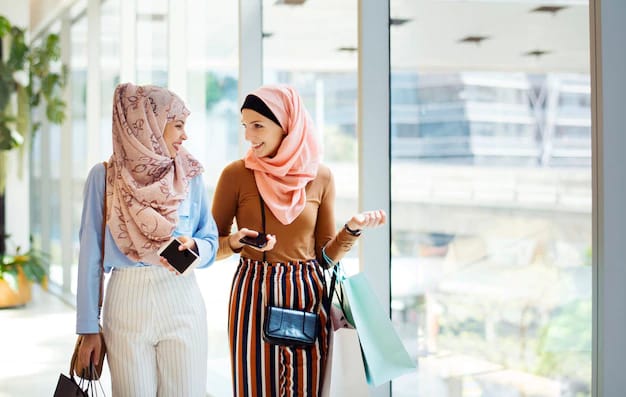 Dubai Shopping Festival 2022-23 promises to be an exciting lifetime experience for all. To help you make the most of the festive extravaganza below are some tips that will come in handy when you're exploring the city:
Make sure to download the DSF app and stay updated with all DSF sales, offers, and crazy discounts
If you're flying to Dubai, it is advisable to book your flight tickets and holiday packages in advance to avoid delays. If you haven't you still have time as DSF is a month-long festive event.
Keep your shopping list handy and research well before heading to the venues. Head to the location offering the best offers so you can make the most of it
Wear something comfortable so that you can easily try clothes over your t-shirt or pants to avoid the queue at the trial room
As the saying goes 'the early bird catches the worm' shop early to take advantage of the amazing offers. Although the offers and deals will run through the entire month, you don't want to miss the chance of being rewarded as the first comers
Use a credit or debit card to shop as doing so provides you the opportunity of winning instant cashback or reward points
If you're new to the city and unsure where to shop, take suggestions from the locals regarding the best spots for shopping
Related article: Lego Lovers! Your Lego Festival comes to Dubai
Covid 19 Safety Guidelines
Even though covid 19 has slowed down, it's still crucial to take precautionary measures for the safety of others as well as yourself. As visitors from all around the world will flock to Dubai, to be part of the shopping fest, it is imperative to follow the safety guidelines for a safe and enjoyable experience at DSF.
All passengers visiting Dubai, except children under the age of 12 and those with severe to moderate disabilities, are required to have a PCR test, issued a maximum of 96 hours before their arrival. The negative test certificate is to be printed in Arabic or English. Passengers may require taking another PCR test at the Dubai Airport.
Travellers should have medical travel insurance covering international coverage
Required to sign health declaration to bear all the costs of treatment and quarantine in case the contraction of Covid 19 in Dubai
Visitors must download theCOVID-199- DXB Smart app
Follow all the safety guidelines. Wear your masks, maintain a safe distance, and use sanitizers regularly. The safety is in your hands!