Everybody had various plans once the lockdown was lifted. The news that the UAE government has lifted some restrictions in different areas comes as a sort of fresh breath for the ones stuck at home and desperate to go out. While safety measures shall definitely be taken, it will still be a refreshing break from the long quarantine and lockdown.
Too excited that your mind is not able to fathom where you want to go or what to do first? Let's take it one step at a time. Starting with Dubai, what if you were to spend a day in this beautiful city? TicketsToDo presents to you ways you could spend 24 hours in this amazing city and things to do here post lockdown.
What to do in Dubai post lockdown?
Start with a workout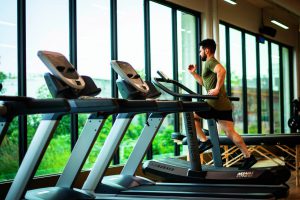 While UAE plans on gradually returning to its normal life, gyms and entertainment venues are now open. Since you are now allowed to roam freely from 6 am to 11 pm, kick off your day with that workout you missed for so long at your gym. Gyms are said to operate at 50 percent capacity, and everyone is required to wear masks all the time. Plastic dividers must be installed between machines while changing facilities will remain closed.
Go to your favorite café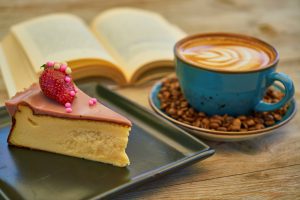 Missed that perfect cup of cappuccino from your all-time favorite café? You can now have all you want. Sit at your favorite café and enjoy a cup of amazing cappuccino followed by a healthy breakfast to complement that workout you just completed.
Going to cafés is more than just about the coffee. The whole ambiance and warm feeling it gives is what draws people to them. Also, with parks now open, you could even take away a cup and enjoy it at the park instead. Do remember, these outdoor visits come with practicing social distancing, and safety and hygiene measures are to be followed at all times. Check the best library cafes in Dubai!
Engage in some form of entertainment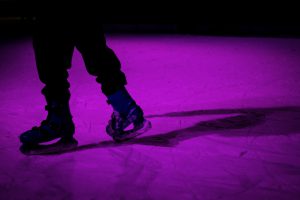 These past few months at home might have been boring at some point or the other. With all the entertainment and amusement venues closed, there wasn't really much to do either. But now that these venues have reopened, there's a lot you can do.
It's summertime now, and what better way to welcome this season than by going to the Dubai Ice Rink and chilling (literally!)? This Olympic-sized ice rink offers a world-class skating experience as well as training programs. Have fun skating before you head out to another fun-filled experience. Book your tickets from TicketsToDo.com and get exciting offers on various packages.
Eat at a nice restaurant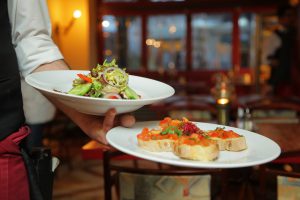 Tired and hungry after all the skating? Go for a hearty meal at one of the best restaurants in Dubai. After all, you deserve a delicious treat after all these days of staying in. While ordering food online and having it delivered right at your doorstep must've been not-so-bad, sitting and eating at a restaurant gives a whole different feel.
Most of the restaurants in Dubai are now open. While adhering to the UAE's strict health and safety rules, visitors are now welcome to sit and dine at these eateries. These measures include that the restaurants that are now open must reduce the number of seats to 30 percent, and must have a red tag with a revised maximum seating capacity based on four square meters per guest. There must be a distance of at least two meters between tables and dining time must not exceed three hours.
What other new things can you do in Dubai after the lockdown?
Shop till you drop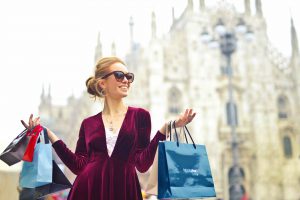 Some malls in Dubai have stayed open, but starting today, more have been reopened, with social distancing in place of course. So, you can now shop till you drop! Children below 12, adults above 60, and people with chronic diseases or prone to infections are still not allowed to enter malls, cinemas, or sports facilities. Shopping is definitely therapy and you could surely use this to lift your mood post-quarantine. Besides, all the walking you're gonna do hunting for that cool top or that perfect pair of pants will serve to burn some calories.
Watch a movie at the theater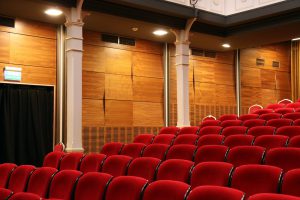 If you hadn't set up your own home theater during the quarantine, you sure must've missed going to the movies. Books tickets to the theater for the latest ongoing show and enjoy the film on the big screen with amazing surround sound. The cinemas have adopted various measures for the safety of the staff as well as the visitors. These measures include reduction of the seating capacity to 30 percent in the hall, sanitization, contactless payment, social distancing, temperature checks before entry, mandatory wearing of a mask, and so on.
Wrap up with fine dining or take out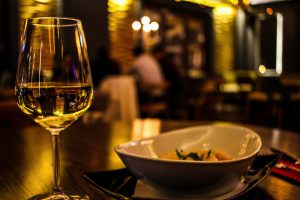 With restaurants now open up till 10 pm, you can dine at your favorite and end your day out with some delicious dinner. Have your favorite meal at that restaurant you'd been longing to go to, or if you'd like to call it a day, you can always take away the delicious meal and relish it at home with your family.
In the post-pandemic world, keeping the safety measures and social distancing in mind as well as adhering to the strict health and hygiene rules, life sure is going to be different in a lot of ways. But a day out like this would definitely be a good way to start!
If you are planning to travel anytime soon, you avoid the hassle of standing in queues by booking your tickets from TicketsToDo.com. Apply the promo codes and coupon codes to avail of special discounts on the tickets from VoucherCodesUAE. 
Keep in touch with us on [email protected] and follow us on our Social Media channels to share your experience.