Dubai is not only an epitome but also a meme demonstrating the pinnacle of human achievement. Last decade, at the dawn of the meme era, a  compare-contrast picture of Dubai in 1990 and 2008 went viral as people started sharing it in awe. The truth be told, Dubai is the jewel of the Middle East and a city like no other. So do not be surprised if, in the coming decade, Dubai 2020 will not only astound you but will escalate your vision of human achievement.
For those who are yet to visit Dubai then 2020 is the year you've been waiting for. Here are the reasons why 2020 is the best year to travel to Dubai.
THE WORLD EXPO 2020 is in Dubai
Dubai has geared up to host Dubai Expo 2020, a one-of-a-kind event in the history of Arab. This grand affair of 173 days will be open to the public from October 20, 2020, and will go on till April 10, 2021. Some of the key features of the event are 50 plus live performances every day, 192 pavilions dedicated to each participating country, 200 eateries, 15 plus hours of daily entertainment. There are sessions on mindfulness as well as "mind-bending workshops," for an entirely holistic experience. Few among the many such workshops include "make-your-own-robot" while you learn about 3D printed human organs.
Check out this video on interesting facts about the World Expo 2020 Dubai:
Other than these, the Expo also features some eye-catching leisure and tourism projects. Five of such projects are:
Dubai Water Canal Project
A major attraction of the Expo is the Dubai Water Canal Project. It is created through the help of the water canal and will connect the business areas with the Arabian Gulf.
What makes this project even special is the establishment of four new hotels, 450 new restaurants, a new shopping center, luxurious houses and private marinas for boats
Museum of the Future
A major attraction of Expo 2020 is the Museum of the Future. It is a circular-shaped architectural marvel and is dedicated to housing the world's newest inventions. Workshops, advanced courses, and public events are to be held here.
Al Wasl Plaza
Representing the theme of Dubai Expo 2020 – 'connecting minds, creating the future,' is the Al Wasl Plaza. It has a dome that is inspired by the Dubai Expo 2020 logo and it is a cumulative effort of more than 800 engineers. The inauguration and closing of the event will be held here. A special feature of this architectural excellence is its 365 degrees projection dome. It is also visible to visitors from both inside and outside the plaza.
Aladdin City
Aladdin City is a project undertaken by Dubai Municipality. It consists of three tall towers and is 450 m in length. The structure resembles Aladdin's magic lamp and also includes space for commercial and hotel use. An important aspect of the Aladdin City is its air-conditioned bridge with moving floors to connect driveways and cars.
Deira Islands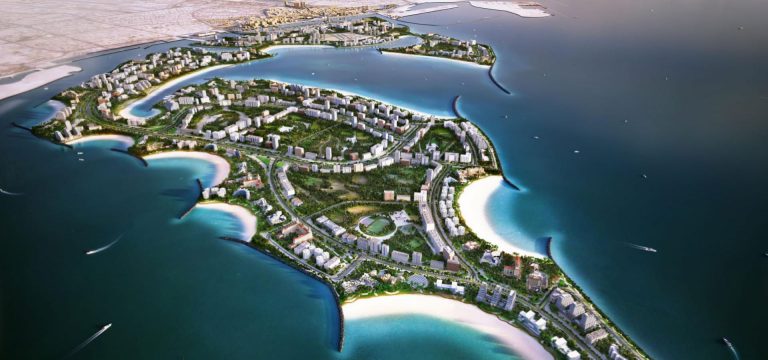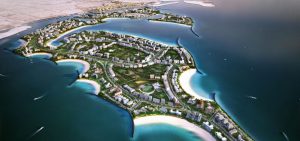 Focused on four islands, Deira Islands is a 15.3 sq km waterfront city. Key attractions include an Arabic-style souk night market, a humongous amphitheater, and a marina to accommodate large yachts.
Dubai Frame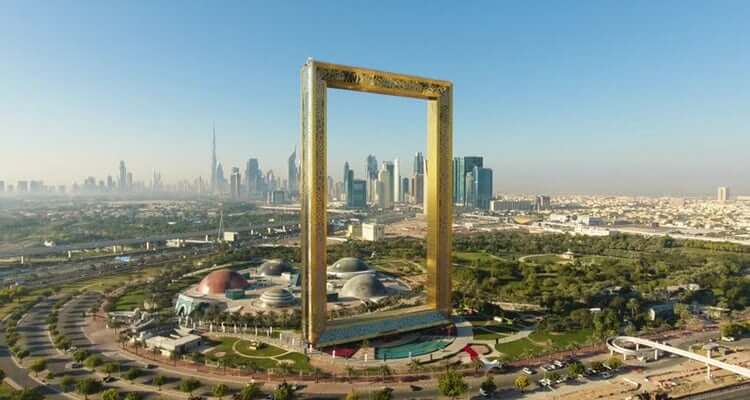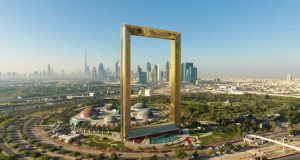 Dubai Frame is known to hold a record for being the largest frame in the world. It symbolizes the upcoming Dubai Expo 2020. The Dubai Frame is one of the most significant attractions of the Expo. It is the biggest picture frame of the planet overlooking the city. Experience the joy of watching the world like never before by taking a walk on the magnificent glass bridge that forms the crowning cross-structure of the frame.
Get your tickets and for more information click here
Tallest Ferris Wheel in the world shall be unveiled

Another reason to visit Dubai in 2020 has to be Ain Dubai! Located in Bluewaters Island, Ain Dubai is Dubai's answer to the ever so popular London's Eye. Standing at a steep height of 210 m, this gigantic structure will break the world record for being the tallest Ferris Wheels in the world. It will also break the world record for being fitted with the highest-rope climbing platform in the world. If you're lucky, you will be able to book a spot in this record-breaking structure. While you can get a 360 degrees view of the majestic city and its glistening coastline through Ain Dubai, the highest rope-climbing platform will get your adrenaline rushing.
The Ain Dubai will be available to the public for visits right before the beginning of the Dubai Expo 2020.
Exclusive Dubai Shopping Festival 2020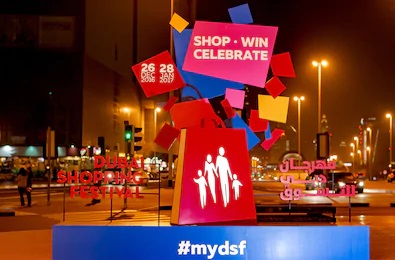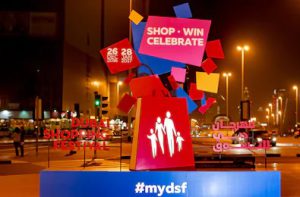 Now in its 25th year, the Dubai Shopping Festival is going to be the biggest shopping festival in the Middle East. It is also one of the largest shopping fiestas in the world. DSF 2020 will kick start on December 26th with special celebrations to commemorate 25 years of success and will last until February 1st, 2020. During the month-long shopping festival, the streets of Dubai will be flooded with lights and fabulous fireworks. Unbeatable discounts, mouth-watering food, exciting activities, live performances and parades have attracted thousands of visitors each year and 2020 will be even grander. Here's why
Everybody is a winner in DSF 2020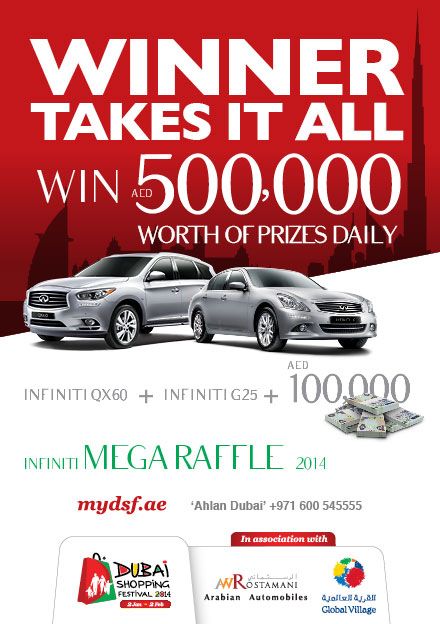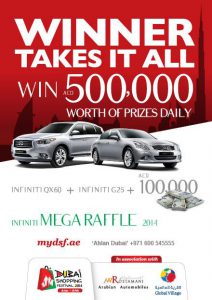 Exciting raffles curated exclusively for DSF 2020 will provide an opportunity to win Infiniti QX50 along with cash prizes worth Dh. 150, 000 daily.
 Non-stop Sale
Shop till you drop during DSF 2020's five-week sale. Over 700 brands will participate in more than 3000 outlets. Another key feature of DSF is the 12-hour super sale, which will take place on December 26 from noon to midnight.  Offers with up to 90 percent discount will be available to shoppers. Hence, it is the perfect time to go shopping with your friends and family.
Market Outside the box
The treasure trove of authentic finds, Market OTP will return to DSF 2020 for the seventh time. It is one of the most sought-after bazaars that will be set up during DSF 2020. It consists of several emerging homegrown and international brands.
Carpet Oasis
If updating your home décor is your agenda, Carpet Oasis is the right place to visit. Here you will find a wide range of handpicked carpets from across the globe along with exquisite home décor.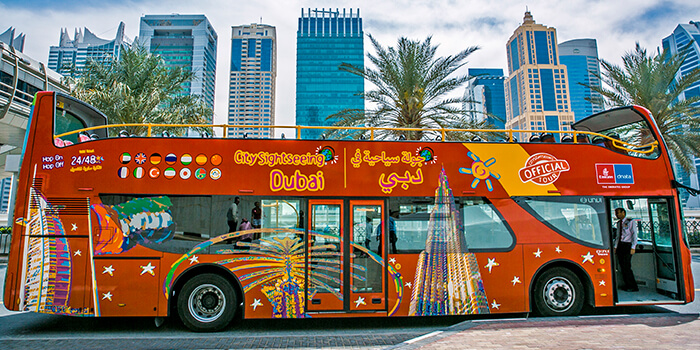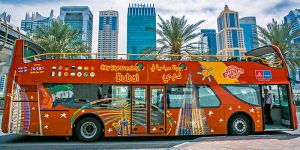 There are also a number of other fun and exciting things that you can do in Dubai. Spend your day exploring Dubai by taking the City Sightseeing Dubai Hop-On and Hop-Off Bus and take selfies at all major attractions.
Have one of a kind romantic experience flying over the golden sand dunes on a hot air balloon through Balloon Adventures Dubai with your partner.
Make wonderful memories with your friends and family in Ski Dubai, Legoland Dubai and Dubai Aquarium and Under Water Zoo.
Dubai is an incredible city with all its glitz and glamour. If you have not visited Dubai yet, 2020 is the best time for you to witness Dubai in all its glory. So hurry up and experience incredible Dubai! Check TicketsToDo to plan your holiday. See what to do in Dubai 2020!