You've been itching to travel. Haven't you? Well, you are not alone. According to research by Flywire, the mere thought of traveling again has been helping 74% of people cope with self-isolation during the pandemic. Even though we do not know for sure how an ideal vacation is going to be in the pandemic-stricken world, the news of lockdown restrictions being lifted in the UAE has got everyone excited. After all, this means you can look forward to traveling again. For starters, you can catch a breather by treating yourself to a nice weekend getaway from Dubai.
In order for you to have that much deserving break, we at TicketsToDo present to you a hand-picked list of the best weekend getaways. Before you proceed with planning your weekend trip please read through the guidelines and permissions put forward by the Government and always practice social distancing.
Best Weekend Getaways From Dubai
HATTA
Tucked away high in the colossal Hajar Mountains lies Hatta, the exclave of Dubai in the United Arab Emirates. Surrounded by rocky red mountains and glistening turquoise blue waters, Hatta is your ideal destination for rediscovering the simple joys of life. Whether you're looking for adventure or a break to relax, Hatta has it all. Explore the rugged terrain of Hatta on a mountain bike, hike through the picturesque wadis, take a refreshing dip in one of the rock pools, opt for a kayak ride down the Hatta Dam or go for a walk to soak in the glorious past of Dubai's heritage village. The choice is yours. Thanks to Hatta's pleasant weather, you can even enjoy a bonfire in the evening and call it a night camping under the starlit sky. For one of a kind experience, you could also opt to stay at Hatta Sedr Trailer Resort, the region's first trailer hotel.
Best time to visit: September to March
Distance: 124 km from Dubai (1 hour 30 minutes by car)
LIWA OASIS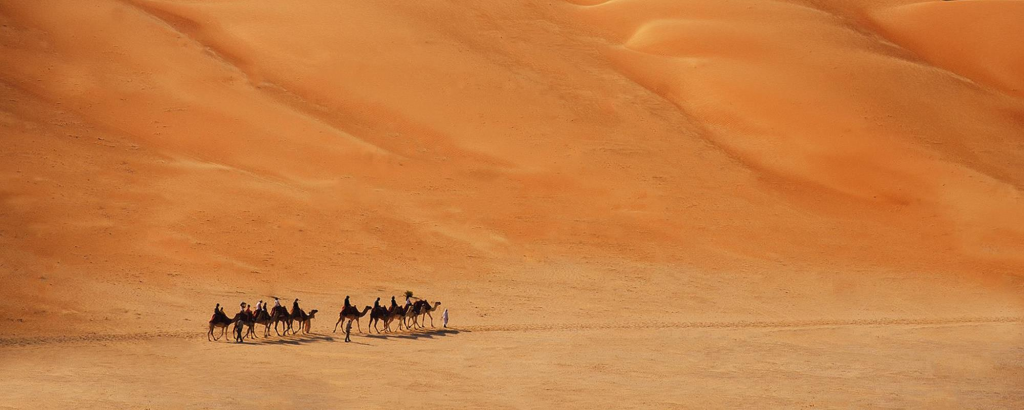 If you're keen on experiencing an authentic desert adventure, head to Liwa Oasis located at the northern edge of Rub Al -Khali. The mysterious Rub Al-Khali or the Empty Quarter desert is considered to be the world's largest sea sand extending to UAE, Saudi Arabia, Oman, and Yemen. After journeying through forts and Bedouin villages, catch the sunset at Tel Moreeb, the world's tallest sand dune. You can then pitch your tent nearby and indulge in a fun BBQ session. A BBQ session followed by stargazing at the milky way in the middle of a desert is an experience itself. Here are the 7 best Barbeque Grills in UAE, if you're considering getting one anytime soon. Not only will these BBQ grills come in handy in your future weekend trips but you can also utilize them if you're camping in your backyard.
If you think arranging an overnight stay in the desert all by yourself is not your cup of tea, you can also organize the weekend trip through tour operators.
Best time to visit: October to April
Distance: 340 km ( 3 hours 45 minutes by car)
JEBEL HAFEET, AL AIN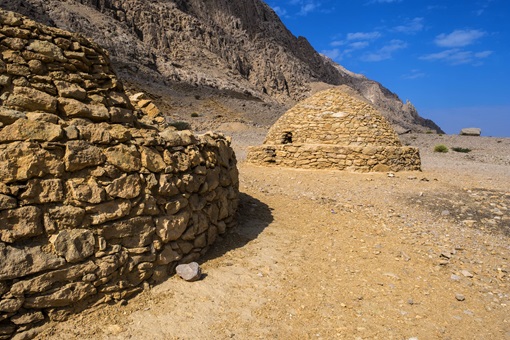 A weekend trip to Al Ain, the Garden City of the UAE is sure to take all your worries away. There are a number of fun things to do in Al Ain. Be it history, captivating sightseeing, or exciting adventures, choose what suits you the best. However, if you love driving along picturesque roads, you must undertake a road trip to Jebel Hafeet, the second-highest peak of the UAE. The highway that leads you to the top of the mountain is considered to be one of the greatest drivable roads in the world. Located at about 1200 meters high, this beauty is made up of craggy weathered limestone and partly belongs to Oman. On reaching the summit, you will be greeted with a stunning view of Al Ain city. You can then relax and grab some food at the Mercure Grand Jebel Hafeet Hotel located close to the peak. While you are there try visiting the foothills of Jebel Hafeet as well. 500 igloo-like ancient beehive tombs dating to 5000 years ago will leave you wanting to dive straight into the history of this mysterious place. Another attraction of Jebel Hafeet is Green Mubazzarah, a park consisting of hot springs, children's parks, picnic spots, swimming pools, and more.
Best time to visit: August to September
Distance: 161 km ( 1 hour 45 minutes by car)
Weekend getaways in UAE
Al AQAH BEACH, FUJAIRAH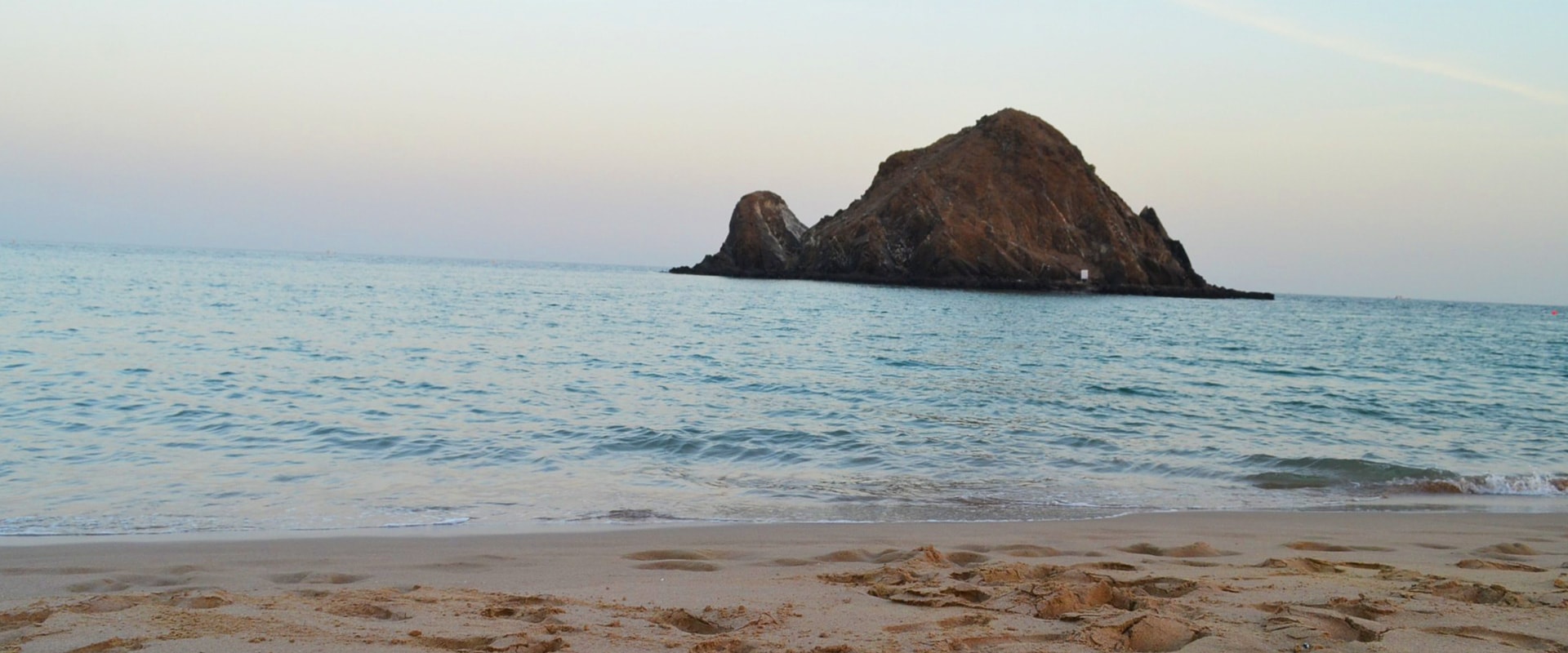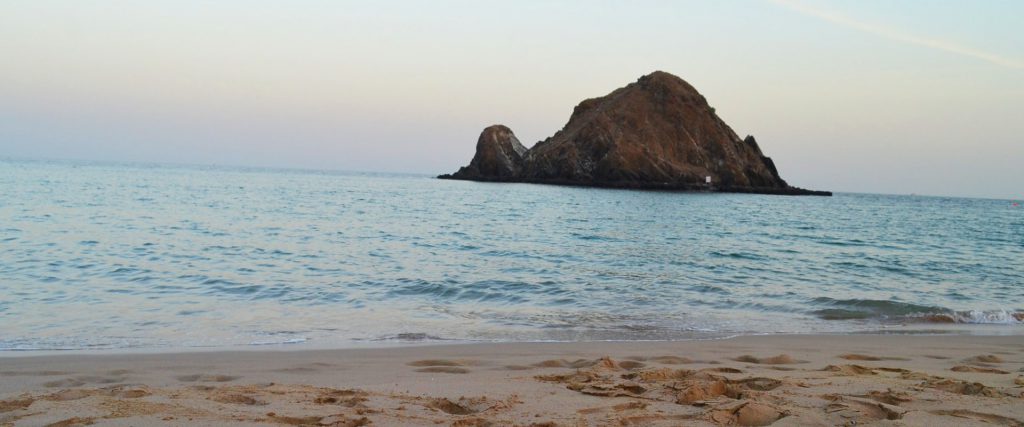 Fujairah, often known to be the "Bride of the Emirates" is a land crowned with expanses of the gem-blue waterbody, golden sandy beaches, green oases, and glorious mountains. It is the only Emirate with a coastline along the Gulf of Oman. Although there are a number of things you can do at Fujairah, the best way to have a relaxed weekend trip there is by spending a day or two at Al Aqah Beach. You could either spend days indulging in the pleasures of a fancy beach resort or if you're on a shoestring budget you could even opt for pitching your own tent and experience camping by the sea. If you love snorkeling and scuba diving, go for a dive in the tranquil waters of Snoopy Island which is located at a close distance from Al Aqah beach. On your way to Al Aqah, you can stop by Al Bidya Mosque, the oldest and smallest known mosque in the UAE. The origin of this pious mosque is still a mystery. The mosque is guarded by two old watchtowers with an overlooking view of a village. It is also possible for you to opt for a day trip and explore the picturesque landscape of Fujairah along with its main attractions. Book a day trip to Fujairah for your weekend getaway with TicketsToDo and travel hassle-free.
Best time to visit: September to March
Distance: 182 km ( 2 hours 1 minute by car)
Al MAHA, A LUXURY COLLECTION DESERT RESORT & DUBAI DESERT CONSERVATION RESERVE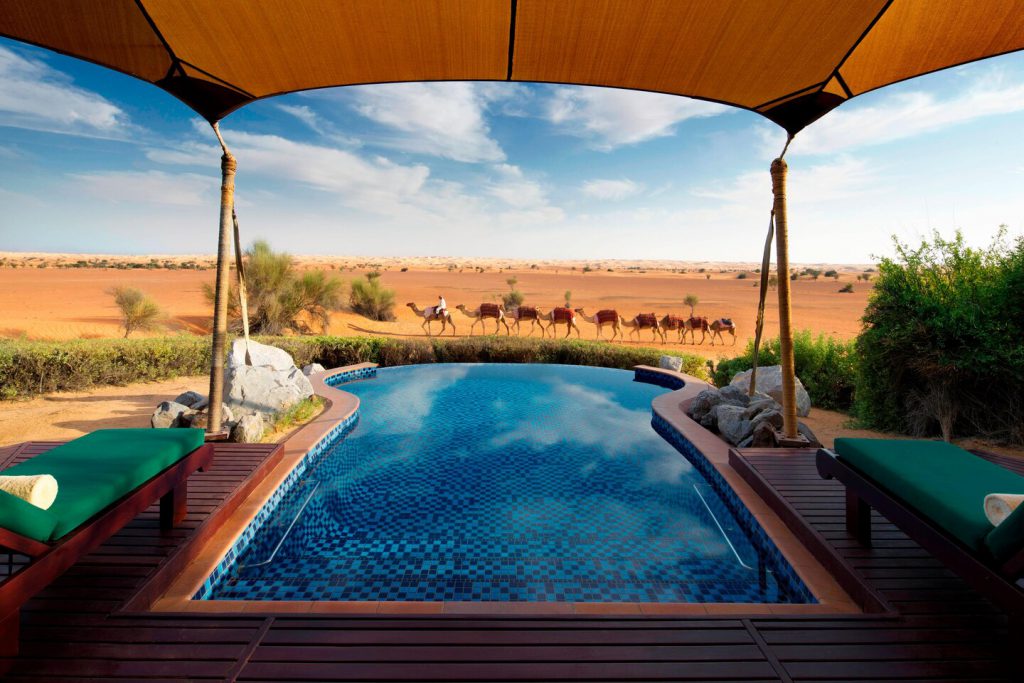 If you're up for splurging a little, consider heading to Al Maha Desert Resort & Spa and treating yourself to an unforgettable weekend getaway. Nestled in the middle of the Dubai Desert Conservation Reserve, this exotic hotel is part of the chain of Marriott Luxury Collection and plays an important role in conserving the reserve. Al Maha is named after Arabian Oryx, one of the star attractions of the reserve. They are believed to have returned after being once extinct. Enjoy the fascinating view of indigenous wildlife from a temperature-controlled infinity pool and simply unwind at the sun deck in one of their villas. The resort also boasts of a great dining place along with a splendid terrace bar. The best part of staying here is that you will not only have access to a private desert but also get to participate in two complimentary desert activities such as falconry, nature walk, Ghaf tree walk, wild drive, archery, camel treks, and the like. Having said that, if you want to explore the Desert Conservation and only stop at Al Maha for Breakfast, you can opt for a Conservation drive with Breakfast with Ticketstodo. On the other hand, if you are a wildlife enthusiast and your intention is to only witness the Dubai Desert Conservation Reserve, you can do that too. Ticketstodo organizes a Desert Conservation Nature Walk that comprises wildlife sightseeing, a walk through Ghaf trees, light breakfast followed by a conservation educational tour.
Best time to visit: August to January
Distance: 68.8 km ( 54 minutes by car)
You need a break to replenish your soul but you're unsure about traveling for a weekend getaway? Don't worry, the vibrant city of Dubai has a plethora of attractions and activities that will replenish your soul. Check out our exclusive guide on attractions and activities open in Dubai. Have fun on your upcoming weekend getaways!