Singles' Day or Double 11, originally called Bachelors' Day, is a Chinese unofficial holiday that celebrates people who are not in relationships. Are you sick of the club scene but don't know other places to go if you're traveling solo? Dubai is really a great place to visit for singles. There's an abundance of beaches and parks and a number of huge malls that you won't be able to say "no" to. Besides, if you're traveling on your own, from restaurants to the coolest places, Dubai has lots to offer for solo travelers.
Let TicketsToDo take you to places you would remember throughout your life. These places bustle with activities that cater to singles in Dubai. Get your bucket list going and take note of some of the activities that you would like to do in our list below.
Related Article: 100 exciting things to do in Dubai: Explore the best in the city
Book your travel tickets here!
Dubai Solo Travel on Singles' Day Special
Let's dive into these wonderful places to visit especially for solo travelers to Dubai this 11th November!
1. Balloon Adventures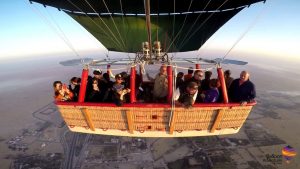 This Balloon Adventure is much more than a hot air balloon ride for singles. You can catch the rising sun at 4,000 feet. Experience a vast expanse of golden sand dunes and see wandering camels and the mighty Arabian Oryx. This is the ultimate desert adventure where you can experience a rich breakfast sprinkled with a Heritage camp set in a royal desert retreat.
Location: CONTROL TOWER – 1303 – Dubai
2. Deep Dive Dubai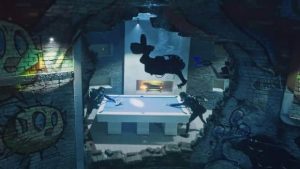 Deep Dive Dubai is the latest record-breaking attraction to make a splash in Dubai. It is the only diving facility in the world where you can dive to a depth of 60m, which is 15 meters deep and four times larger than any other diving pool in the world. You can make your first dive in safe and controlled conditions. To create the perfect conditions for diving, the water is kept at 30 degrees and there is no need to wear thick diving suits. Accompanied by experienced certified instructors, you will dive into warm fresh water and discover a unique underwater zoo world full of adventure.
Location: NAS Sports Complex – Dubai
3. Royal Shaheen Falconry Dubai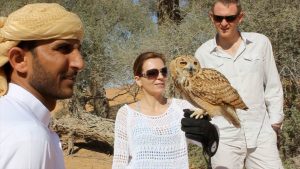 Explore the wilderness and culture as Royal Shaheen's professional hawkers take you on a journey back in time, creating unforgettable experiences for you. They offer you the best opportunity to connect with the dynamic team of passionate Falconers and Birds of Prey. Also, enjoy a lifetime program of nature drives and interactions with falcons, falcons, eagles, and owls on the 90-minute Falconry Experience during your stay in Dubai.
Location: PO Box 79342, Dubai, United Arab Emirates
Related Article: Feast your eyes on the twinkling lights from the best stargazing sites in UAE
4. Dubai Desert Camel Safari
Best place for singles in Dubai? You can experience the desert tour on a traditional camel safari. Your 45-minute journey through the desert follows in the footsteps of Bedouin travelers. Also, experience an essential part of Emirati culture at a professional falconry show on the desert dunes. Watch these cherished birds fly for bait and reach a full speed of up to 390 km/h. Sit back and relax with stunning views of the desert as the Arabian sun sets behind the dunes. Get great photo opportunities with the falcons before heading to an authentic, subtly lit Bedouin camp inside a private Royal desert retreat.
5. Dubai Marina Dinner Cruise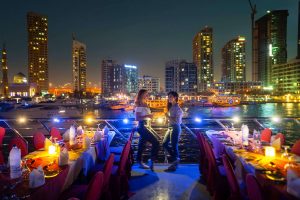 Dubai's skyscraper-lined marina is even more impressive from the water, and an evening cruise offers stunning views of the illuminated city. On this tour, sail through Dubai Marina on a luxury cruise ship. Enjoy panoramic views from floor-to-ceiling glass windows accompanied by live entertainment on board. Enjoy a two-hour dinner cruise with the 5-Star International Buffet as you cruise around the magnificent Dubai Marina.
Contact: +971 55 1550769
6. Seawings Seaplane Tours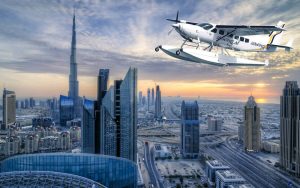 Seawings provides aerial sightseeing tours to Dubai, Abu Dhabi, and Ras Al Khaimah. Experience a unique water takeoff and landing as you dive into unobstructed views of Dubai's modern structures and traditional desert landscapes from the sky. Seaplane tours can be customized with add-ons and even chartered for groups of up to 200 people to any of Seawings' 25 destinations. This is an ideal way to see Dubai and neighboring cities for leisure activities and special occasions.
7. Desert Safari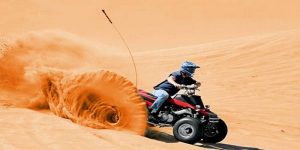 Explore Dubai's most famous desert spot with Dream Journey as you embark on an adventurous 4×4 ride through the Red Dunes in the Lahbab desert. Let yourself be enchanted by Dubai's scenic desert sunset, ride a camel, try sandboarding and savor delicious food. You can take a wild ride with expert guidance on the sun-drenched sand dunes. You also get excellent photo stops at some of the most beautiful places in Dubai! This activity combines various desert activities such as sandboarding and camel riding, sunset safari, morning safari, and much more.
Contact: +971-56-5364-484
8. Dolphin Bay Atlantis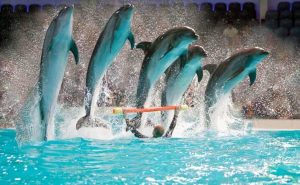 Enjoy a personal and unforgettable shallow water dolphin interaction as you swim in the crystal clear waters from waist height and enter the engaging and fun world of dolphins. Watch them swim and show off their favorite skills. Interact with your new cute dolphin friend as you can touch, hug and even kiss or play ball. Spend a day amongst the cutest sea creatures in Dolphin Bay and enjoy access to exciting activities at Aquaventure Park, Atlantis the Palm.
Location: Aquaventure Waterpark
9. Global Village
Global Village in Dubai is located in Sheikh Mohammed Bin Zayed Road Dubai. It combines the cultures of 90 countries around the world in one place. It claims to be the world's largest tourism, entertainment, shopping, and entertainment project. Enjoy small venues, cultural shows, rides, mouth-watering meals and all available activities at your own expense. This unique theme park starts operations in November every year and closes in April of the following year. Buy Global Village Dubai Tickets at the best prices.
Location: Exit 37, Sheikh Mohammed Bin Zayed Road and Emirates Road.
10. Escape Hunt Dubai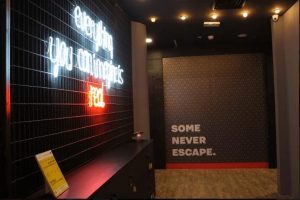 If you're in the mood for some adrenaline and some serious fun, choose Escape Hunt Dubai for your next weekend trip! Located in the famous Galleria Mall, this lively entertainment area will give you a full-fledged exciting experience in the form of a crazy adventure game. This incredible fun house has multiple escape rooms in Dubai where you can embark on a stormy journey of a live escape game.
What you can expect:
Jack the Ripper: You travel back in time to 1888, where you have been watching the White Chapel Killer, known as the Ripper, for weeks. You know where he is and his movements, but you have no proof yet. You're leaving your house and you have 60 minutes to find the evidence you need and get out… before she gets back!
Prison Breakout: It's the mid-1970s and you wake up to find yourself locked in a prison cell. The guards remove the prisoner every 60 minutes. So far, none have returned. Your only option is to try to escape a daring prison or risk an unknown fate.
Location: Escape Hunt, The Galleria Mall – Al Wasl Rd – Dubai
Related Article: Exclusive: A complete guide to activities and attractions open in Dubai
We have come to the end of our list of places in Dubai for solo travelers. Visit TicketsToDo to book tickets for all the great attractions in Dubai. Don't forget to avail discount codes from VoucherCodesUAE and CouponCodesME to save money when exploring. Hope to see you in Dubai soon. If you want a checklist for must-carry essentials on traveling to Dubai, check out our Dubai Travel Guide.