With a 6-month-long schedule from October 1, 2021, to March 31, 2022, the World's greatest show is already setting the stage on fire. If you're unable to visit UAE for this grand event, fret not, you can now join the making of a new world from anywhere in the world. Especially during uncertain times like this, virtual Expo 2020 can be your current bestie and is available in different locations. Creators at the Expo have created different types of virtual experiences for you to experience Expo 2020 to the fullest. Learn more about the Virtual Expo Dubai 2020 with us!
Of course, a first-hand experience is like no other, so if you want to visit, you can & purchase tickets for your dream destinations on TicketsToDo.
Go Live@Expo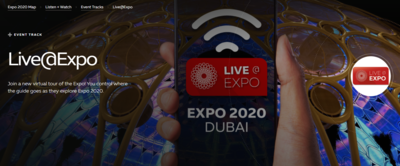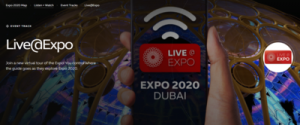 What is Virtual Expo Dubai 2020? Take a live virtual tour through Expo 2020, completely controlled by you. Experience Live@Expo and take a huge interactive tour that is a part TV show, part game, and part social. This is a global journey at Expo 2020 and by checking the guide you create the story together! This is more than a tour. For instance, you can even earn points and turn them into Seeds of Change that you can commit to your chosen cause. You and other viewers work together to complete a six-month goal and create the future, unlock badges, and contribute to your chosen real-world causes. Join Live@Expo now and have a great tour time.
Xplorer App: Expo 2020 Dubai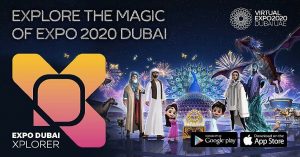 What about the Virtual Expo Dubai 2020 tickets? Just install the Xplorer App and you won't miss anything. Engage in the wonders of digital and augmented reality, from treasure hunts to portals, puzzles, and incredible creatures. Go on an adventure with one of the mascots and explore the whole world in one place. Collect Expo Digital Passport stamps while visiting different country pavilions and don't forget to link your Seeds of Exchange to the causes you choose. Your game has an impact on the real world! Immerse yourself in the magic. There is so much more to discover!
Related Article: How to use the World Expo 2020 mobile app: Features, highlights & more
Get to meet the Expo 2020 Mascots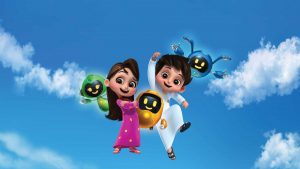 You can also get to know Expo 2020 mascots Latifa and Rashid as you explore Expo 2020 Dubai and meet new friends. Embark on an exciting new journey led by the Ghaf tree Salama. The mascots include:
Latifa
Latifa is eight years old and loves to be challenged! Her quick wit and resourcefulness help her find a logical and grounded solution to any test, and her love for technology knows no bounds.
Rashid
Rashid is a nine-year-old boy with a vivid imagination, a love of the environment, and a strong spirit that helps him find the courage to fight for what is right.
Salama
Wise ghaf tree Salama. A beacon of life against the vast desert, Salama is a traveler's refuge for countless years.
Opti
Wherever this friendly robot's little wheels take him, opportunity and hope follow him closely. But don't be fooled by its tiny size, for at its core is a portal through time and space.
Terra
As the sharpest and smartest of the Guardians, you definitely don't want to get on Terra's bad side – especially when she's invisible. A stern and loyal guide, Terra is extremely protective of nature and knows its deepest secrets.
Alif
Alif is definitely the leader of the guards – or at least he thinks so. This shape-shifting robot will always get you where you need to go, whether you're digging through the earth's core or surfing stardust over cosmic waves.
Mr. Scrap
Mr. Scrap, once famous for his massive coal-chewing, gas-firing, and smoking machine, is fueled by rage as the world moves towards sustainability. He promised to destroy any symbol of sustainability, including Expo 2020.
Floppy
Scrap's loyal sidekick, Floppy, is a robot minion with a few loose bolts and a jet engine. They've been together for many years and no one is more loyal than Floppy. Now, they're part of Virtual Expo Dubai 2020.
Related Article: Dubai World Expo 2020: here's a closer look at your mascots
What More to Look Forward to at the Virtual Expo 2020 Dubai?
Al Wasl Plaza 360 degree immersive experiences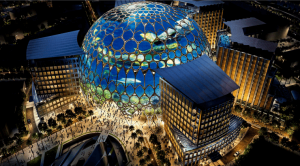 Immerse yourself in Al Wasl Plaza's 360 degrees projection shows that are set to put you center stage for each stunning performance! It'll be waiting for you at Virtual Expo Dubai 2020!
Cosmos
Look up as the canvas of Al Wasl Plaza transforms into a giant observatory, and then leave you on an epic adventure in the cosmic paradises above.
Nature: Earth and Water
Wake up to the world around you. Look at the rhythms of Kingdom Earth and the pulsing power that radiates through all life. See how we are connected, from a drop of water to the flapping of a butterfly's wings. You can watch closely how nature's vibrant beauty unfolds.
UAE Expressions: Home, Land, and Sea
Celebrate women and craftsmanship in the Emirati community with a series of stunning visuals and Virtual Expo Dubai 2020 tickets. A journey from the desert to the oasis that highlights people's connection to their land and how their lifestyles reflect the surrounding landscapes. A water theme conveys the humble beginnings of the UAE and the story of our ancestors at sea.
Ousha and the moon
Enter 12-year-old Ousha's enchanting dreamscape where the moon speaks and the threads of fate are woven.
Al Wasl Opera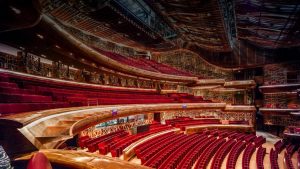 Virtual Expo 2020 showcases Al Wasl Opera, the fascinating musical story of the UAE as a connector between civilizations, and brings the innovative spirit of the nation to life.
The Christmas Nostalgia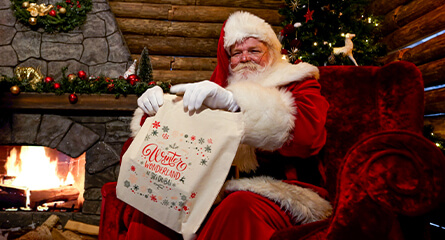 Watch Al Wasl transform into an enchanting Christmas wonderland showcasing the incredible things we associate with Christmas time.
Partner App: Virtual Expo Dubai 2020 Adventures
Experience Virtual Expo Dubai 2020 through the eyes of a robot as you explore exciting country pavilions and interact with technological advances in all fields of science. It is designed by Expo partner Dubai Police.
Expo 2020: Incredible Minecraft world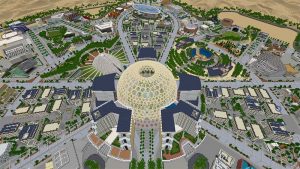 Embark on amazing adventures with Virtual Expo Dubai 2020 and see the whole world in one place! Firstly, the Expo 2020 Dubai Minecraft experiences offer a unique, first-of-its-kind World Expo exploration. Fascinating experiences await you on the Minecraft Marketplace! Expo 2020 has created lessons and challenges around Expo themes for Minecraft: Education Edition. Moreover, the beloved robots present tasks that will take you to Expo 2020. Will you go first to the Mobility, Opportunity, or Sustainability region or go back in time? This is an opportunity for students to learn by building and creating.
Did you catch the live teaser in Minecraft yet? For several days, you can see other player avatars from around the world, as well as watch fireworks displays, travel back in time, and go on challenging treasure hunts around the Expo. Download Expo Minecraft world now!
Children's tours & interactive games
Take an in-depth tour of Expo's theme pavilions, led by animated robot mascots! Explore the Mobility Pavilion with Alif, the guardian of Mobility, who guides everyone in the right direction. Travel back in time, meet explorers and adventurers, and jump into the future with a glimpse of artificial intelligence and even space exploration! The Kiosk of Opportunity is presented by the robot adventurer Opti. Meet the changemakers working on Energy, Food, and Water, understand the UN Sustainable Development Goals, and learn how everyone can lead the world to a better future! The Sustainability Pavilion is presented by Terra, the joyful guardian of Sustainability. Terra asks if you want to go under the forest or the ocean. Whichever you choose, you will see the wonders of nature, human influence, and hope for the future.
Related Article: Explore Dubai, not just the World Expo 2020
Also, explore the different events, performances, and ceremonies that take place and let an insider see what Virtual Expo Dubai 2020 is. Learn and discover as you browse themed podcasts and talks on Listen & Watch Oasis.