Places to visit in UAE during Eid holidays
Qatar
How about a four day vacation to Qatar? It is one of the easily accessible places with a lot of things to do. Souq Waqif, also known as the heart of Doha is a fascinating place to explore and is definitely the highlight of the city. You could take a walking tour or a heritage market tour. There are a lot of historical sites that you could visit as well. The other attractions include The Museum of Islamic Art, Al Bidda Park and the Kingdom of Aladdin amusement park, to name a few.
Tour Khasab on a Dhow Cruise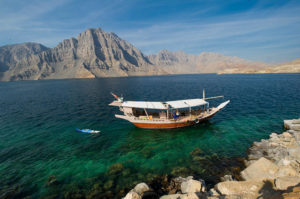 A city in an exclave of Oman, bordering the UAE, Khasab is known for its surreal beauty offering rugged coastal views and dolphin sightings. The dhow cruises are extremely popular here and there are packages you could purchase for reasonable rates from different tour operators in Dubai. The ancient villages and the transparent waters of the famous telegraph island is a haven for photography and travel enthusiasts. You get a scenic view of the Arabian Peninsula, and if you still have a day or two to spare, you could spend it camping in Musandam, also called the "Norway of the Middle East."
A trip to Abu Dhabi

If you haven't visited Abu Dhabi already, now is the time! This is by far the most convenient trip you could take; keeping in mind the distance from Dubai to Abu Dhabi is just one and a half hours by road. Whether you want to get enchanted byt the Emirates Palace or experience the traditions of the heritage village, there's plenty of scope. If you just want to lounge around, make sure you find a good spot on the Corniche, the highly accoladed beach promenade in the city. Check also the Warner Bros World in Abu Dhabi.
Al Aqah Beach in Fujairah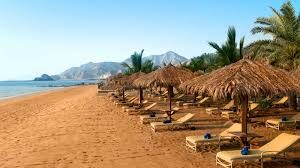 Dubai to Fujairah is a perfect road trip that you could take with friends! You could either camp on the beach or wake up to beautiful blue waters in the morning, or if you're looking for something more luxurious, then you could also consider booking a room at Le Meridien Al Aqah Beach Resort, Fujairah's Coastal Retreat. Set against the gorgeous backdrop of the Hajar Mountains, amidst lush gardens, it has its own private stretch of sandy beach – typically your ideal weekend getaway.
Check also the best summer weekend getaways from Dubai.