People surely have plans to travel once the pandemic is in control. Now it looks like these plans might be successful because news is, Dubai is likely to allow tourists to visit the city from July. UAE as a whole is gradually looking towards promoting tourism again. While you must be looking forward to these 10 best things to do in Abu Dhabi, there are some offbeat places which might not be very touristy but surely worth a visit.
If you're the type who likes to chill by the beach, sit in a park or visit galleries and exhibitions instead of engaging in the hustle and bustle of malls and busy tourist attractions, read on! TicketsToDo presents to you 5 offbeat yet beautifully amazing places in Abu Dhabi you certainly must visit.
Best offbeat places in Abu Dhabi
1. Mushrif Central Park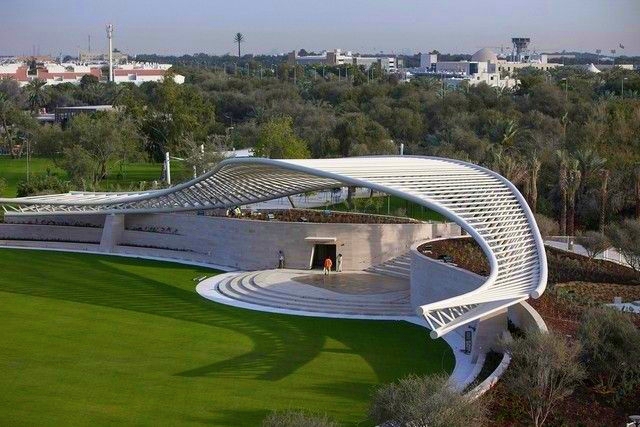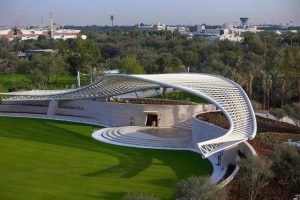 This park in Abu Dhabi is not like the conventional parks— where you just have benches to sit and relax or at the most, a playground for children. The Mushrif Central Park is much more than just that. Starting with the soothing music that is played for the visitors via hundreds of hidden speakers to large metal structures near one of the sandy playgrounds that seem to be illustrating the laws of physics, everything about this park is captivating.
Another attractive feature about this park is shaded by a 28-metre-high structure— an open-air botanical garden, in which tropical plants and trees grow in a moisture-controlled environment. There is also the Animal Barn area where kids are encouraged to feed and pet goats, sheep, ponies, donkeys, and camels, and also observe as their stalls are cleaned. This park is definitely an offbeat must-visit.
Location: Mushrif Central Park, 15th Street, Mushrif Area, Abu Dhabi, United Arab Emirates.
2. Heritage Village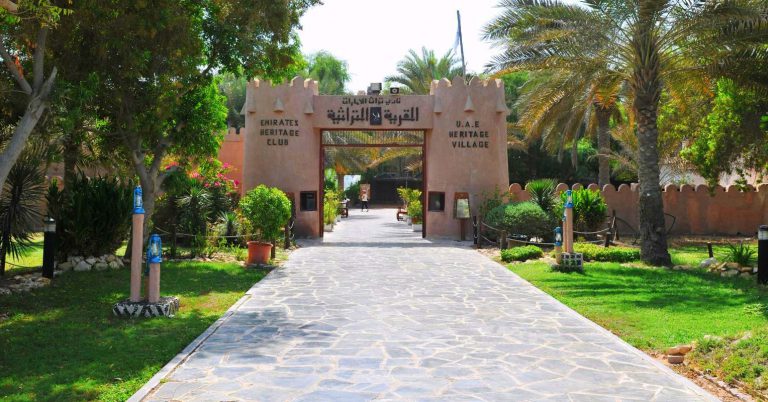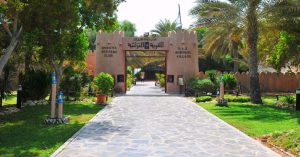 Visit the Heritage Village to get an insight on the traditional aspects of the desert way of life. Here, you can immerse yourself in a souk, a mosque and an encampment from pre-modernized Abu Dhabi.  Besides getting a chance to watch artisans making pottery, blowing glass and weaving fabric on a loom, you can also shop and explore artifacts.
This place is a reconstruction of a traditional oasis village that provides an interesting glimpse into the emirate's past. Run by the Emirates Heritage Club, it features public workshops where craftsmen demonstrate traditional skills such as metal work, pottery, weaving and spinning. The craftsmen share their skills with visitors, and sometimes even offer them a chance to try them out. The little spice shop within the village offers a range of dried herbs, handmade soaps and plenty of souvenirs you can take back from the visit. Don't forget to visit this offbeat place.
Location: Heritage Village, Near Marina Mall, Abu Dhabi Theatre Rd, Corniche, Breakwater Rd, Abu Dhabi, United Arab Emirates.
3. Wathba Wetland Resort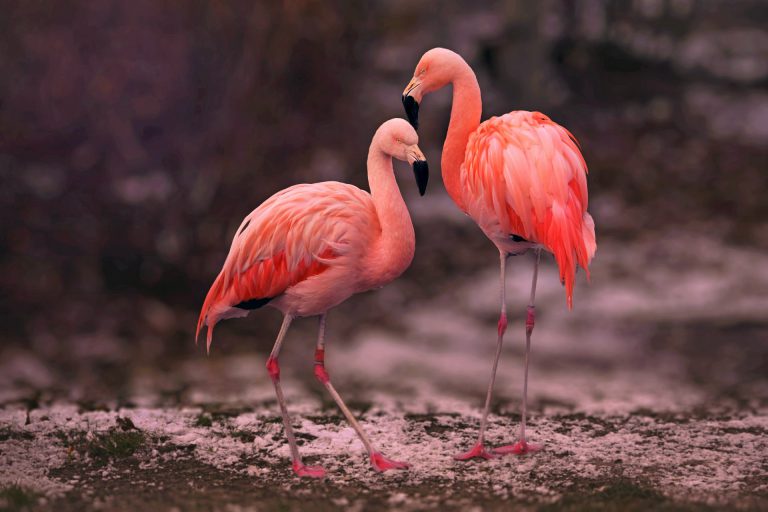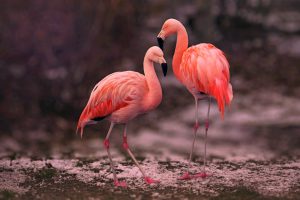 Spread over five square kilometres of wetlands, sabkhas (sand flats), fossilized sands and dunes, this is the first area in the Emirate designated for protection by law. This nature reserve houses more than 250 species of birds, 37 plant species as well as a rich variety of dragon flies and damsel flies. This is a walking tour so be prepared to walk! Visitors will get a unique opportunity to explore the park of Al Wathba Wetlands on foot.
You can learn all about the huge variety and diversity of animals, plants and birds that live here all year round. This place is particularly renowned for the abundance of Greater Flamingos— with as many as 4,000 living there during autumn and spring. All ages are allowed to join the trip. You have to meet your guide at the Dalma Mall main entrance before proceeding with the trip. This nature reserve is definitely an offbeat place to explore in Abu Dhabi.
What are other unusual things to do in Abu Dhabi?
4. Women's Handicraft Center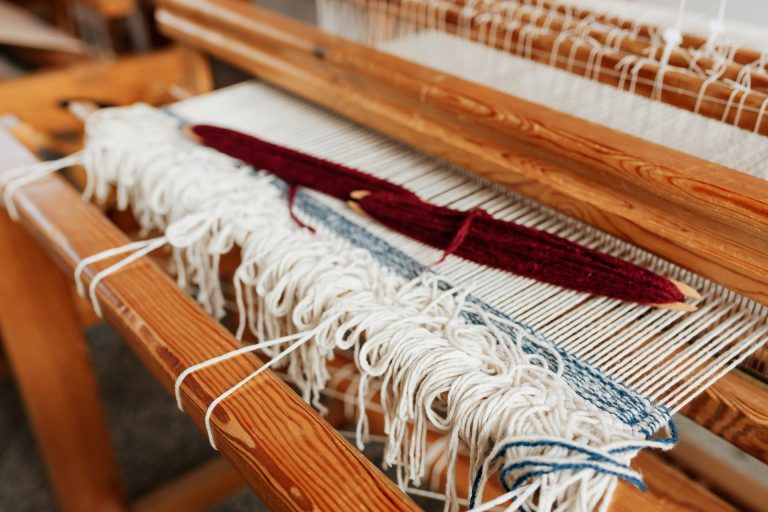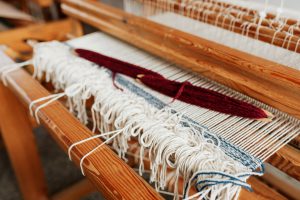 Run by the Abu Dhabi Women's Association, this creative initiative showcases local arts and crafts. The small museum within offers you a chance to examine and learn about local artists' handiwork— an offbeat place to be in amongst all other things.  You can experience an interesting sightseeing tour of Bedouin women's folk crafts. Enjoy the live demonstrations while listening to the explanations by the guide from the center and witness some interesting traditional equipments and ancient crafting at the museum next door.
They have a dress code for visiting this place. Women must wear loose long trousers or long skirts and long sleeves. Also, you need to cover your head with a scarf. No tight or transparent clothing is permitted here. For men, no shorts are allowed. You need to remove your shoes before entering each hut, and ask for permission for photography. There are round buildings near the museum which are workshops where female artists display distinctive Arabian oils, handmade souvenirs, pottery, incense, local dress, silver thread work, and weaving. You can get a simple henna design painted on your hand, which will last about two weeks. There is also a shop on site from where you can collect souvenirs.
Location: Women's Handicraft Center, Al Mushrif, Abu Dhabi, United Arab Emirates.
5. Warehouse 421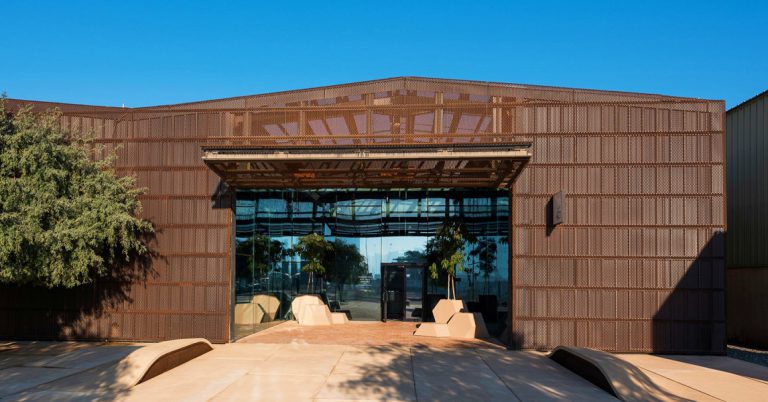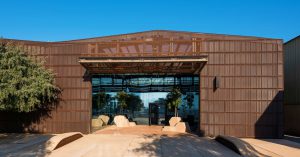 Founded in 2015, this home-grown arts and design center is dedicated to showcasing and nurturing creative production from across the region. Warehouse 421 works in collaboration with local, regional and international entities. The most intriguing part about this cultural center is that it is committed to support emerging talent from the UAE, Middle East and South Asia. It takes a collaborative approach in hosting and curating exhibitions, public programs and learning opportunities that support creative practices, artistic exchange and stimulate critical discourse.
Experience a wide range of learning opportunities for children, students, educators, artists and creative professionals in order to develop their creative practices and inspire innovation. If you are interested in offbeat places in Abu Dhabi like these galleries and exhibitions, don't forget to check out these most interesting museums in Dubai as well.
Location: Warehouse421, Zayed Port, Abu Dhabi, United Arab Emirates.