The introduction of the new coronavirus shook the normal lives of people all over the world. The lockdown restrictions hampered all activities however the silver lining was that families were able to bond with limitless time just for one another.
Now that the lockdown is lifted and people are able to breathe the fresh air outside, why not treat yourselves and your children to some fun? With safety measures of course!
TicketsToDo brings you some of the best parks in Dubai that you can visit with your children. Whether you want to go for a picnic or you want to experience some bumpy rides, we have carefully picked out these great parks for your kids.

It's time, get off your bed, slip into your comfortable clothes, pack your bags (check essentials for a day out) grab the kids and head out for some fun.
Don't forget your masks and sanitizers (check DIY homemade sanitizer) and with some precaution, have a great family outing that your children and you deserve after months of staying home.

The best theme parks in Dubai
Hollywood getaway: MOTIONGATE
AED:185 (Adult)
AED:180 ( Children 1-13)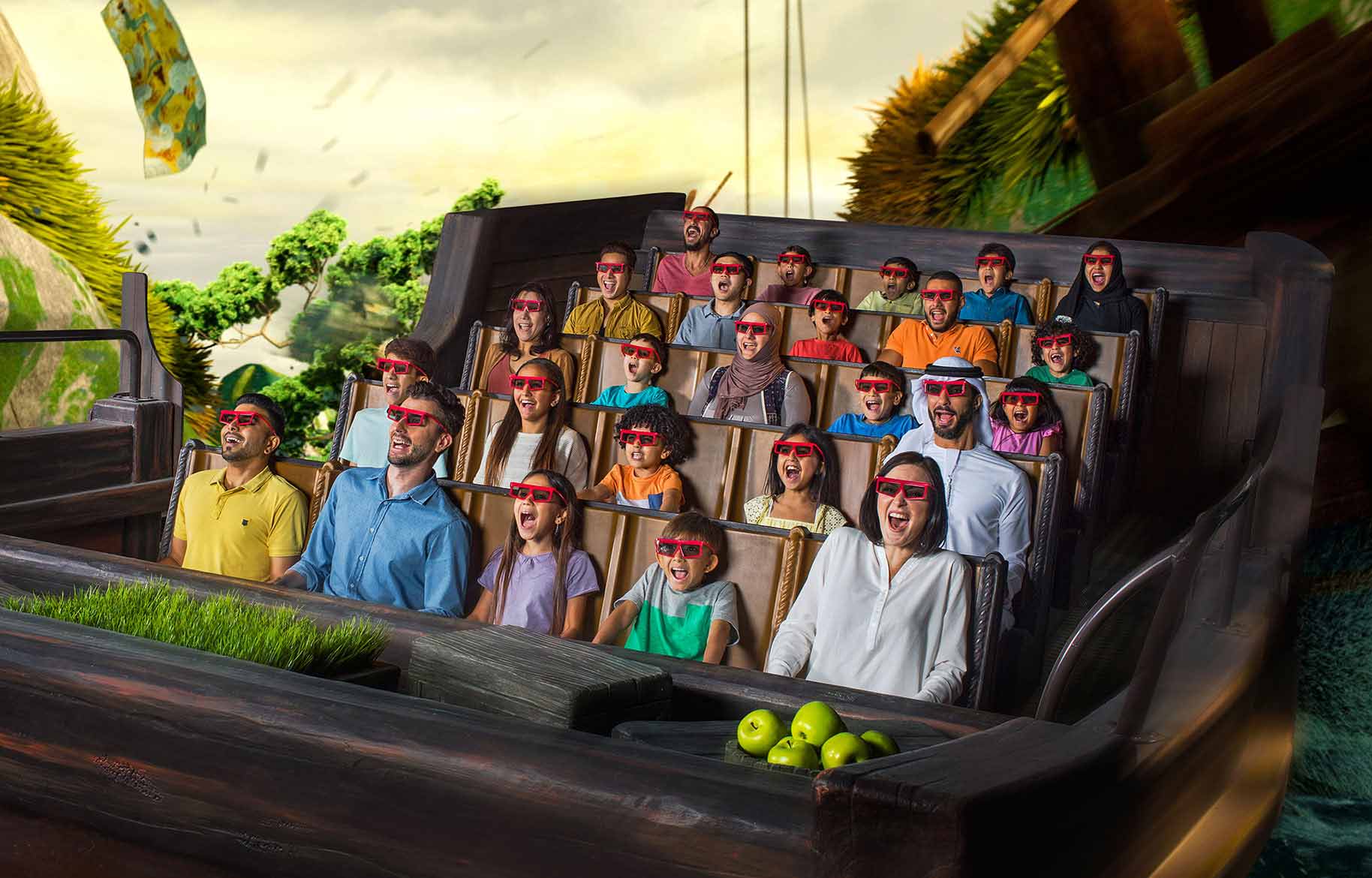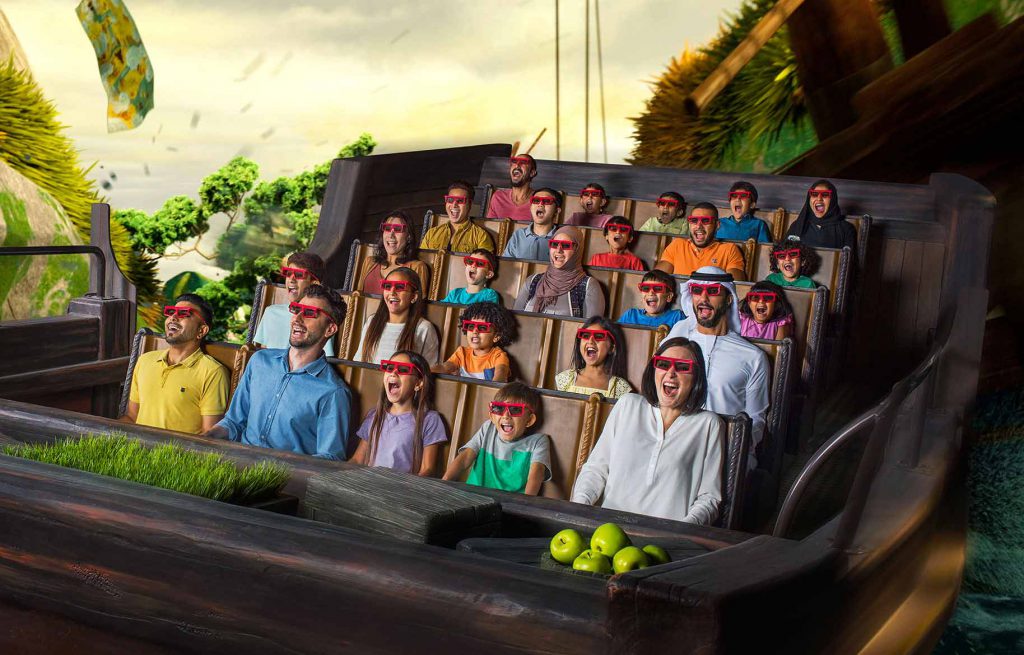 MOTIONGATE Dubai is a part of Dubai Parks and Resorts. Launched in December 2016, one of the major attractions is the Hollywood themed park. The park showcases attractions based on DreamWorks Animation, Columbia Pictures, Lionsgate, and The Smurfs.
Offering up to 27 exciting rides and attractions along with great dining and shopping facilities, it is a perfect getaway for kids and teenagers. Let your kids experience the joy of meeting their favorite characters from Kung Fu Panda, Hotel Transylvania, and even Madagascar.
Book your tickets to MOTIONGATE Dubai right now from TicketsToDo at best price.
Bollywood getaway: Bollywood Parks
From AED 120: Bollywood Park 1 Day Tickets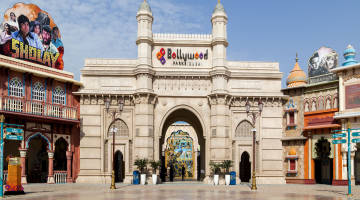 Get into the world of action, drama, comedy, and adventure Bollywood style. Bollywood parks Dubai holds all the entertainment that you can ask for the entire family. Enter into the world of films and experience an entire century of epic movies.
With five entertainment zones for the entire family and 16 enthralling rides, this is the ultimate package. If you live in Dubai or you're visiting, this is a place you cannot miss. Get a taste of all your favorite Bollywood movies with your children on an adventurous tour. For more check Bollywood parks and get your tickets right away.
Adventure with Adventura Park Dubai
Entry fee to Adventura: AED 125
Adventure park minimum age allowance: check package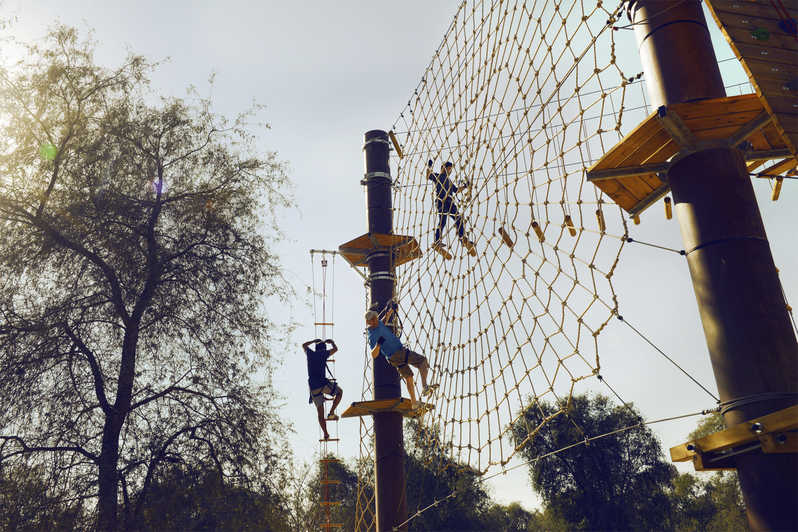 Tired of rides? Wanna try something different? For all those who want to experience some adrenaline rush and challenge their guts, Adventura park Dubai is THE PLACE.
Featuring the longest series of thrilling zip lines in the region, over 85 climbing, tree-surfing, zip-lining, rope-crossing off ground challenges are spread over 5 different levels. Adventura will give you the perfect adventures and challenges irrespective of your age.
With the best safety precautions, Adventura offers you the most thrilling experience to help build your confidence and overcome fear while rendering breathtaking scenery.
Furthermore, the Adventura park cafe offers great snacks and drinks for all age groups. Get your tickets to Adventura as adventure awaits.
Note: minimum age and height for entry is 6 yrs and 1.15 m respectively.
More top parks in the city
Into the blues: LEGOLAND WATER PARK
Adult 12+: AED 185
Children(4-11): AED 180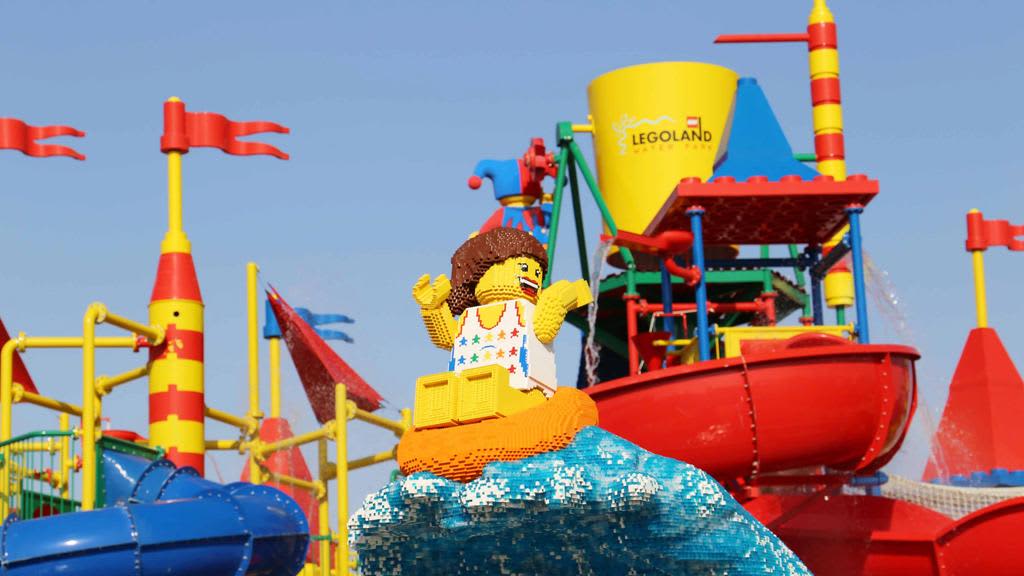 For a great watery and fun experience with their favorite theme of Legos, give your children an unforgettable Lego experience only in Legoland water park.
Legoland water park provides 20 enjoyable water parks for all age groups. Some of the major attractions of this place are Lego Wave Pool, DUPLO Splash Safari, Joker Soaker, Splash Out, Twin Chasers, LEGO Slide Racers, Red Rush, Wave Rider, etc. Also, build your own Lego rafts and float around.
Legoland water park is the best place to let your kids relax, have fun in the water, and make the best memories. The park also provides facilities such as a toddler play area, restaurants, and more.
Have your perfect Lego adventure. Why stand in a long queue when you can easily get your Legoland tickets online.
Dubai Garden Glow
AED:50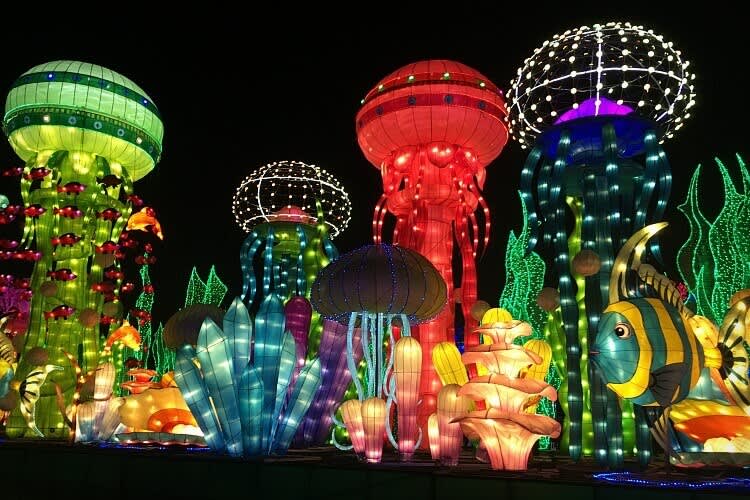 Step into a world of creativity with Dubai Garden Glow. Established in 2015, this family-oriented entertainment park is a major attraction for all age groups.
The park has the largest 'glow in the dark garden' made of millions of energy-saving bulbs and recycled luminous fabric and a dinosaur park displaying the more than 120 animatronic dinosaurs which will grip your child's interest.
The park also provides an experience of polar climates with beautiful ice sculptures at ice park. Furthermore, the miraculously magical park presents a magical world of optical illusions utilized in visual arts.
A special edutainment zone has been set up for children to have some interactive fun. With the provision of great food delicacies from all over the world, it's a treat for all the food lovers wanting to try out new cuisines.
Get your tickets today at TicketsToDo and venture out into a magical journey of science and visuals with your kids.
Fill in some adventure into your lives with this fun, challenging, and adventurous parks. Get into the bumpiest rides. Have the most thrilling challenges and experience mesmerizing moments with your family.