If you're planning on a Middle East vacation soon, you may want to consider heading to the UAE between March and May. Hear us out, and we'll tell you why you should consider spring as the best time for vacationing in the Middle East. Read further as we at TicketsToDo, break down places to visit in UAE during spring for you.
Use the code "SPRING" and get up to 50% off on all activities on TicketsToDo.com.
Spring season in UAE – best attractions
1. Have Fun with Flowers at Miracle Garden, Dubai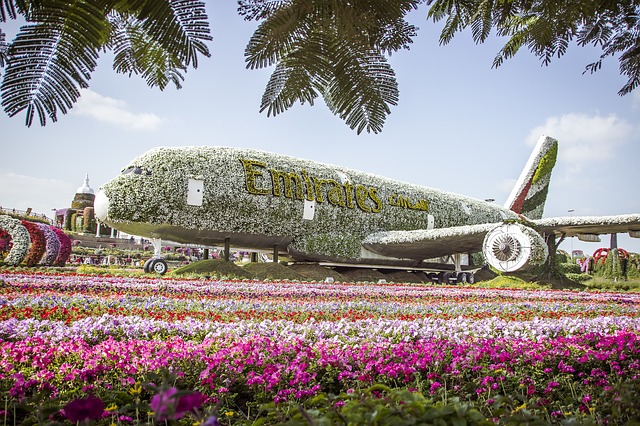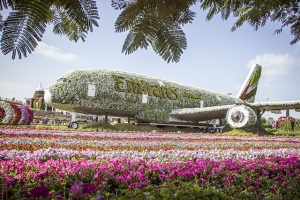 Spring is synonymous with flowers. And where else can you view of most exquisite flower collection but Dubai's Miracle Garden? Established in 2013, this 72,000 sqft remains open only from October to April. So if you're planning your vacation to Dubai in spring, you cannot miss out on this ultimate springtime destination. You are surely going to enjoy clicking the most instagrammable photos against the background of stunning flower arrangements.
2. Befriend Butterflies at Al Noor Island Sharjah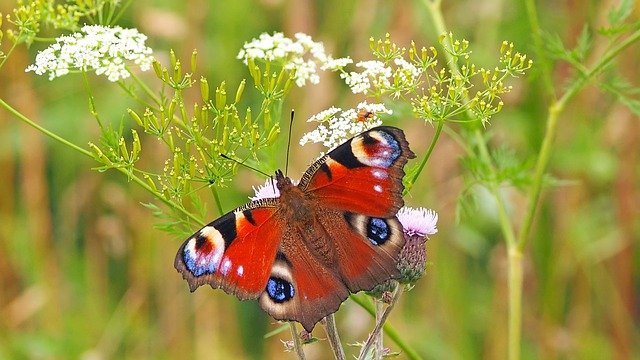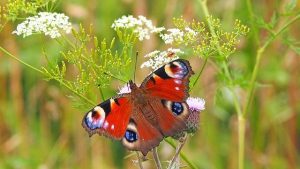 Al Noor is a jewel hidden in the Khalid Lagoon in Sharjah. If you're planning to go beyond Dubai and Abu Dhabi, you can bet on Sharjah for the best spring attractions in UAE. Al Noor Island is a place where you can immerse yourself in an experience that combines the best of nature, knowledge, and fun! The Butterfly House on the island is a must-see spring attraction in the UAE. Be prepared to enjoy the innovative art installations, or just pen down your thoughts under the pleasant spring breeze at the literature pavilion.
3. Take a Spring Day Hike to Jebel Jais, Ras Al Khaimah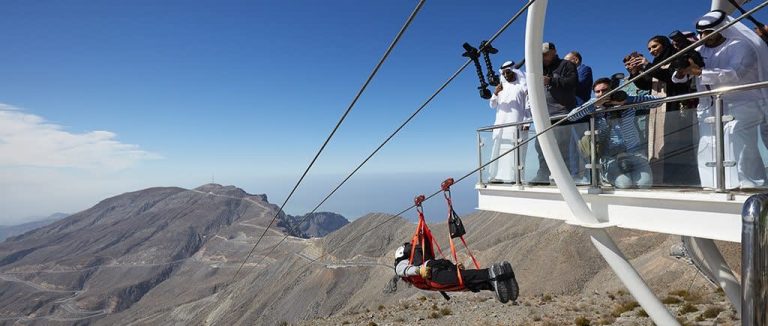 The UAE is famous for its beaches and deserts. But, did you know that UAE is made up of many mountainous landscapes?  Jebel Jais in the Emirate of Ras Al Khaimah is one such mountain in the UAE where you can enjoy an offbeat spring vacation. The months of March and April are perfect for hiking up the Jebel Jais mountain as you enjoy clear skies and splendid views during this time. You can even drive up the mountainous tracks, ride on a mountain bike, and enjoy the world's longest zipline at this spring attraction of UAE. If you've got time, consider taking a detour to drive into the Emirate of Umm Al Quwain and enjoy a beautiful spring road trip.
4. Enjoy One of the Best Spring Attractions of UAE at Al Ain, Abu Dhabi

Spend your spring break in UAE's oasis city and be floored by its tropical beauty. Al Ain literally translates to "The Spring". It is a city in the Emirate of Abu Dhabi and one of the best places to visit in UAE during spring, especially during the months of March. The garden city of UAE will have you pleased by its greenery, hot springs, and flowers.
5. Spend a Spring Day Learning about the Mleiha Archeology Site at Sharjah
The spring season in UAE is the perfect time to visit outdoor attractions. Mleiha Archeology Site in Sharjah is one such fascinating tourist attraction that you will enjoy during the months of March to May. You will be introduced to the history of the Mleiha people from the village of Sharjah. The beautiful architecture will intrigue you and become the perfect background for your sunny day pictures.
6. Splash into the waters at Atlantis Aquaventure, Dubai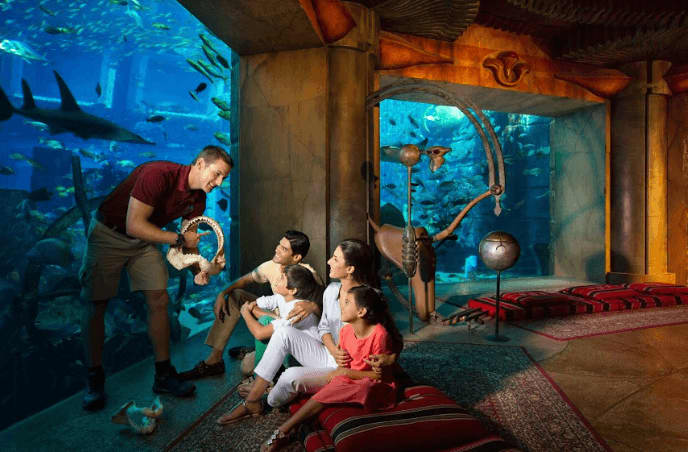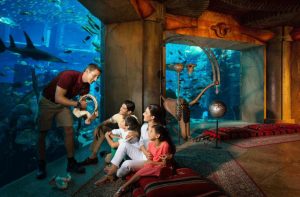 If your plans for that spring vacation in UAE involve a lot of adventure, then Atlantis Aquaventure is the attraction for you. Cool off and splash around the waters at the biggest water park in Dubai to make your spring holiday in UAE truly memorable. You'll find this spring attraction at Dubai's Palm Islands. Enjoy water slides, soak the pleasant sun at the beaches, or dive into the various marine adventures at this adventurous water park.
7. Immerse into Nature at Green Planet, Dubai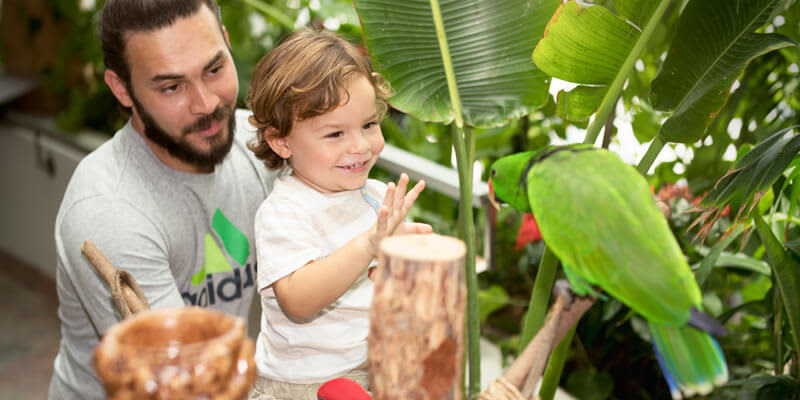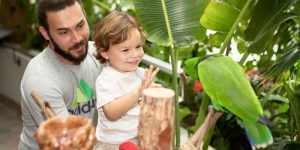 Did you know that Dubai is not only about its skyscrapers? Green Planet in Dubai is a unique springtime experience in UAE that will pleasantly surprise you. Be prepared to lose yourself in the laps of nature at one of Dubai's must-visit spring attractions. The Green Planet is a Bio-dome and within it lives the most luscious tropical rainforest. The to-do activities at Green Planet are endless. Whether it's camping under the bio-dome rainforest or swimming with piranhas, your vacation here will surely become a rejuvenating experience.
8. Take a Detour to explore Ajman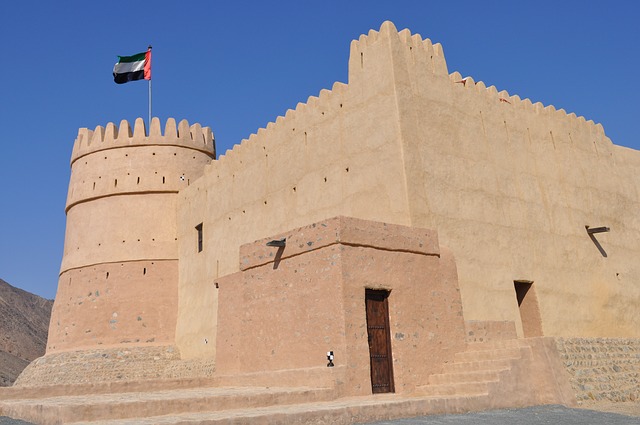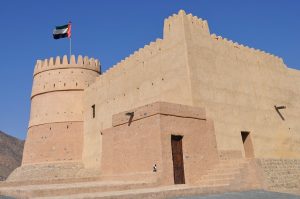 Sometimes it's the detours we take from our itineraries that make our vacations worth the while. If you've listed Dubai and Abu Dhabi for your spring holiday in UAE, you might want to consider visiting Ajman for an offbeat experience. It may be the smallest Emirate but you will surely fall in love with the silent beaches and unique architecture here. You can take a day to visit the city so be sure to make it the best spring attractions in Ajman. Walking around The National Museum or climbing the Ajman Fort are some must-do activities when in Ajman.
9. Say hi to Dolphins at Dolphinarium, Dubai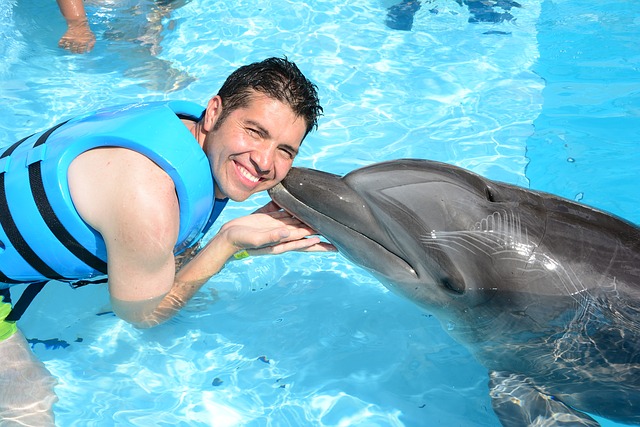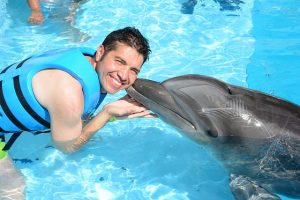 Dubai surely takes the crown for the best spring attractions in the UAE. The Dubai Dolphinarium is another must-visit tourist spot perfect for springtime. If playing with dolphins and seals sounds fun to you, you will surely have the time of your life here.  So book your tickets to the Dubai's Dolphinarium and meet the Bottlenose dolphins, Northern fur seals, and so many more sea creatures. You can visit this attraction during late spring just in time to enroll in the annual summer camp.
10. Spend a quiet Spring Day at the Fujairah Beach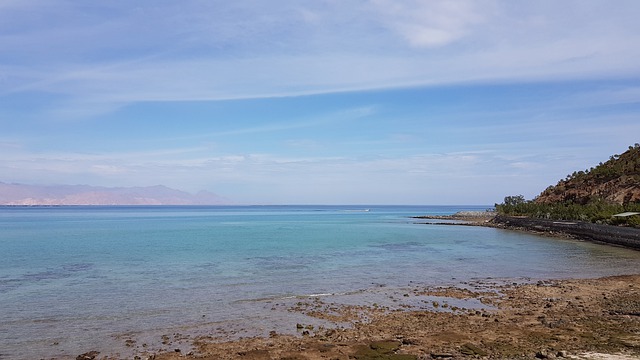 Beaches in Dubai are surely full of activities all through the year. The moderate weather adds to the fact that Dubai's beaches are one of the best attractions during spring in UAE.  But the peak holiday season means packed beaches and crowds. So for your spring vacation, you may want to run off to the silent beaches at Fujairah to enjoy some peace and the salty spring sea breeze.
Watch out for the Sun When Visiting the Best Spring Attractions in UAE
The United Arab Emirates experiences a hot and dry climate through most of the year. When it comes to Dubai's weather, temperatures can soar up to 40⁰C around summer. But you can be blessed by cool weather and clear skies if you travel to Dubai, Abu Dhabi, or even Ajman in the season of Spring. Be sure to pack clothes that are cool and light. Also, carry sunscreen with you at all times, and you're all set on enjoying the best spring attractions in UAE.